Why do I need Elfsight Quiz?
Educate users. Capture data to make better offers.
Educate and fascinate users
Create knowledge quizzes, test people's awareness on any topic, and drive engagement on the website.
Magnify excitement around your web page
Make people stay on your website longer and participate in enjoyable activities with hilarious personality questionnaires.
Offer individually adapted solutions
Basing on the people's answers, prepare personalized proposals and stimulate people to buy more from you.
Join 305,165 customers already using Elfsight Apps
You can start with creating your first Elfsight Quiz widget for free.
What makes Elfsight Quiz special?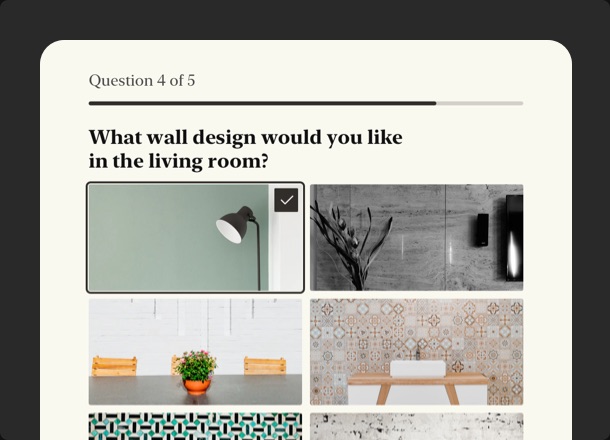 Quiz
Form Knowledge and Personality Quizzes
Quizzes, questionnaires and surveys are an awesome instrument to engage people and boost their activity on your website. You will be able to create personalized tests and surveys in just a few steps using the future Quiz widget. As a teacher, scientist or researcher, you can significantly benefit from creating tests and surveys for the web page: check the users' awareness in any field, grow and deepen their knowledge. Personality quizzes can be extremely advantageous for website owners who wish to entertain their users in the most amusing way. You'll have an opportunity to make a questionnaire that will help visitors associate with a particular animal, Disney princess, superhero or whatever. It will make everyone laugh and keep users coming back to your website every now and then.
Flexible setup
A robust configurator for different question types
You can configure the appearance of each question by choosing settings from a wide range of variations. It will be possible to choose whether the questions of your quiz should be closed and receive a very short factual answer or multiple and require a selection of several answers from the list. You will also be able to add some visual materials, such as images, for making questions more attractive and entertaining.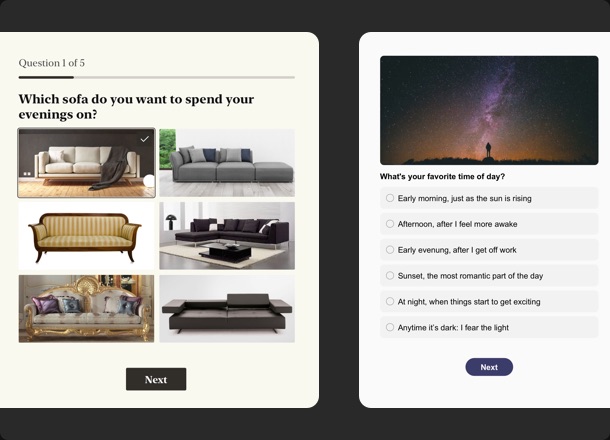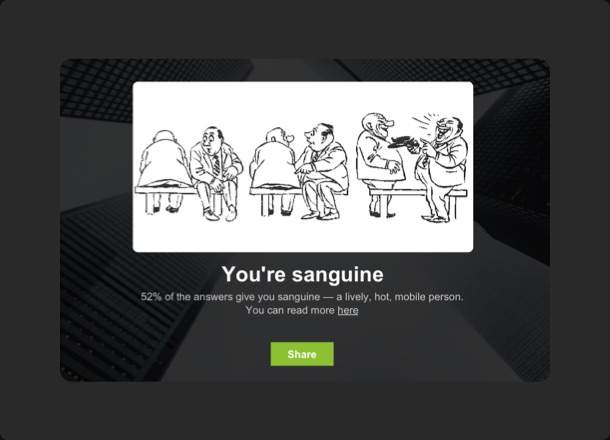 Conditional logic
Make the questions conditioned by the previous answer
Ask questions and get results that are genuinely relevant to your users with the help of this amazing feature. You will be able to create personalized scenarios and make the widget react to the answers given by your users. Look at this logic as at the tree with branches: the user chooses answer A and receives question 2. If he answers with B, he will have question 3, and so on. A Quiz app with conditional logic will be extremely helpful in picking up a truly personalized solution for your users based on their answers.
Call-to-action
Numerous variants of CTA buttons at the end of the quiz
Turn quiz participants into clients by finishing the quiz with an ingenious CTA button. Choose the next step you want users to make: whether you want to redirect them to particular URL, restart the test, or show a finale message. Don't forget that each CTA at the end can be personalized according to the conditional logic.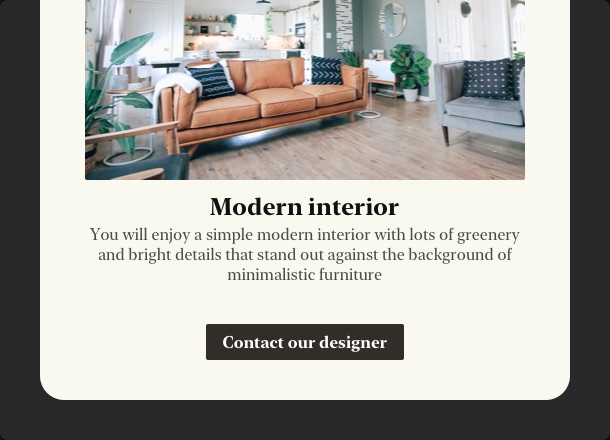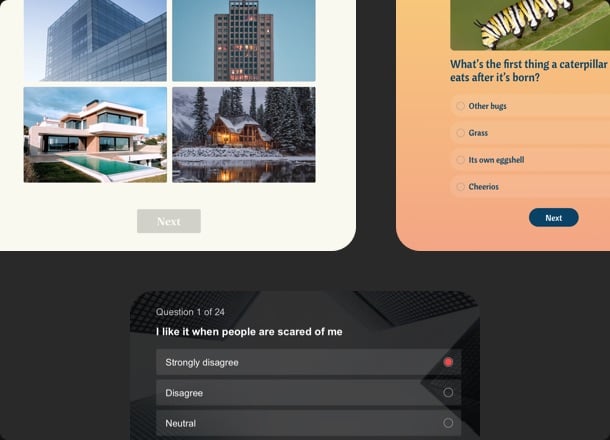 Styles
Perfect the look of the quiz with numerous style options
Thanks to the powerful configurator, you are very welcome to create a quiz widget that blends with your website color scheme and overall style. You can add supportive materials as images to the questions. Colors of the text, button, and backgrounds are also under your control, as well as the font size of the final message.
Stay tuned!
Many more design and practical options upcoming soon
Our incredible design and development teams are working up the application functionality and appearance at the moment. There would be a wide range of adjustments, you'll have an opportunity to customize your quiz the way it becomes an inseparable section of your website. It'll be possible to check all the functions and create the best free quiz plugin very soon, stay updated!
Why Elfsight widget of all others?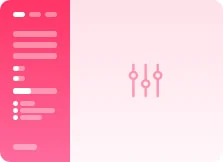 Interactive user-friendly editor
Making use of our interactive instrument board you'll be capable of creating and embedding Quiz widget into your website with no effort! You'll never need to look for a professional developer or learn coding.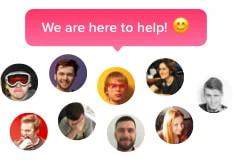 People you can count on
Seamless embeddedness and uninterrupted contact with our experienced team will provide your enjoyable acquaintance with our tools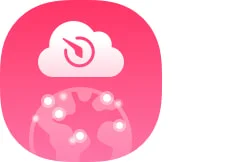 Striking Elfsight Apps service
Cloud solutions grant fast loading and direct problem improvements. You will receive the latest version of the tool exclusively of the CMS you employ.
What our customers say ❤️
Elfsight have an amazing service! If you've come across any obstacle, be sure their support team will solve the problem in a few days and will be online through the process.
All the apps are easy to manage, have various customisation features. Fantastic technical support in case you have a few questions while the set up.
I am amazed by the customer support team, offered options and various design personalization options.
Frequently Asked Questions
Is there a possibility to change the style of the widget?
Certainly! You are free to perform all the necessary adjustments in our live editor. All you need is to go to the Style section and introduce all the needed alterations. After you're finished, save the adjustments.
How can I add the Quiz widget to my website template?
Just to form your plugin, then change its style and save your changes. Then take the code of the tool you've just created and add it into the layout you are currently using.
Are your widgets adaptable for my website platform?
Yes, they are! Our widgets perform exceptionally on all well-known website platforms, for example, Shopify and on all platforms with custom HTML (Blogger, etc). Also, supposing that you face any obstacles you can always address our support staff.
Join 305,165 customers already using Elfsight Apps
Get the taste of 50+ powerful apps by Elfsight. No credit card. Joining is free!