Why do I need Elfsight Job Board?
Quickly post job offers. Easily collect CVs.
Smooth posting of job offers
Easily create the most attractive job descriptions and CTA buttons to inspire more potential hires to work with you
Automated application collecting
Create forms for applicants, collect the needed data and receive CVs with the help of a single widget
One more idea to promote job listings
After visitors get acquainted with your company on the website, they'll be able to apply for a job right away
Join 305,165 customers already using Elfsight Apps
You can start with creating your first Elfsight Job Board widget for free.
What makes Elfsight Job Board special?
Recruitment
One more way to hire people
Professional team is a foundation of any organization, and recruiting new employees is an essential part of the business development process. Companies use job search engines and job board websites like Jooble, LinkedIn and Craigslist to promote lists of vacancies to hundreds of potential applicants. In addition, it's very important to announce a new position directly on your company's website, for would-be applicants to have an opportunity to apply for a job right after they learn about your company. This task is no longer a problem with the upcoming Elfsight Job Board. Our widget will enable website visitors to read about your amazing company, get to know about open vacancies and immediately send a resume.
Apply form
Maximum practical means of collecting candidate data
Job Board will allow you to create an appealing job card with a detailed description and an Apply button. Our multifunctional and efficient application form will enable you to retrieve all the necessary information from potential recruits: their age, professional experience, interests, contact details, CV and much more. It simplifies the recruitment process and gives you an opportunity to assess the potential of candidates.
Stay tuned!
Many more functional and styling options are coming soon
Our amazing development team are currently working on the widget functional capability. There will be a large range of features, you'll have an opportunity to customize your job board the way it becomes an integral part of your website. You'll be able to create and test all the functions very soon, wait for it!
Why Elfsight widget of all others?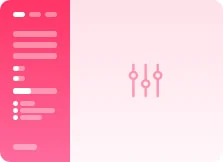 Easy-to-use editor
Utilizing our configurator you'll be capable of integrating any plugin into your homepage in a click! No need to search for a developer or learn how to code.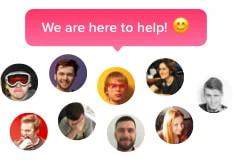 Qualified team you can count on
Uncomplicated integration and nonstop contact with Elfsight strong support team will guarantee your enjoyable acquaintance with our instruments.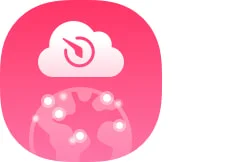 Impressive Elfsight Apps service
Cloud-based solutions guarantee remarkable loading speed and instant bug adjustments. You will get the current persistent version of the widget without notice of the CMS you employ.
What our customers say ❤️
All the Elfsight plugins are easy to embed and work exceptionally on any website! Had a problem and the support service reply was exceptionally quick and punctilious.
The widgets are exceptional and have an easy to understand interface. 100% personalized and integration is a breeze. Their customer support is always responsive and helpful.
Wonderful customer support - they response much more faster than any other support I've ever used. The plugins are a breeze easy to embed and have wide range of features.
I had problems with widget's integration on my website so I emailed support staff. They got to me with an explanation that restored everything. Amazing widget and quick support!
Fascinating design, easy to work with. I am so happy I settled upon Elfsight. I love how smooth yet competent their programs are to integrate on any website platform.
Great widget! Incredible service in addition. Would recommend to anyone trying to find a way to refine the functionality of their website without coding.
Frequently Asked Questions
Is it possible to alter the design of the widget?
Certainly! You can perform all the needed alterations in our live editor. Simply open the Style tab and submit all the needed changes. After you're done, save the changes.
How can I add the Job Board widget to my site template?
Just to form your plugin, then change its style and save your changes. Then take the code of the tool you've just created and add it into the layout you are currently using.
Are your widgets adaptable for my website platform?
Yes, they are! Our widgets perform exceptionally on all well-known website platforms, for example, Shopify and on all platforms with custom HTML (Blogger, etc). Also, supposing that you face any obstacles you can always address our support staff.
What other widgets are coming to Elfsight in short order?
We offer you to watch for the following products be launched:
Quiz Form
,
Feedback Form
,
Social Feed
.
In case you didn't manage to get what you wanted, then hurry up to notify us directly or write us at the wishlist field!
Join 305,165 customers already using Elfsight Apps
Get the taste of 50+ powerful apps by Elfsight. No credit card. Joining is free!