Read a brief guide to integrate and set
Online Form Builder
on your website. Collect a greater number of leads and contacts from clients together with Elfsight.
Phase 1: Construct and set your plugin
The 1st phase – align the look and functions of the plugin for your site
Construct a required plugin
Start generating your plugin with the help of the editor or get registered in the service first.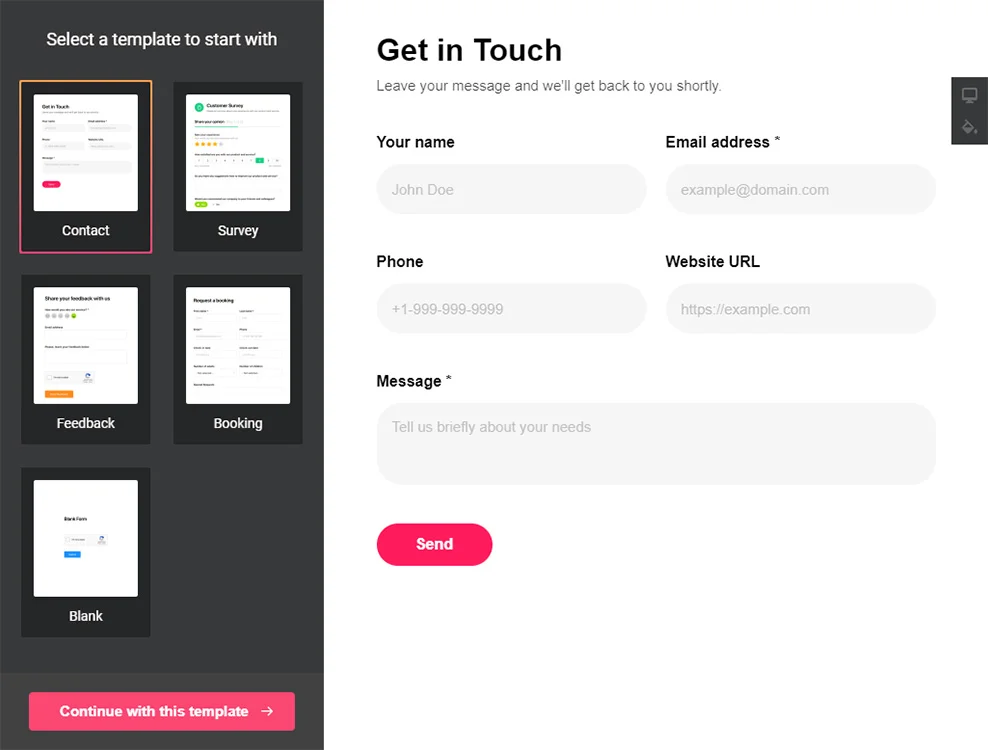 Decide on a service plan
We offer different tariff plans from free to premium. You are free to choose the one you need.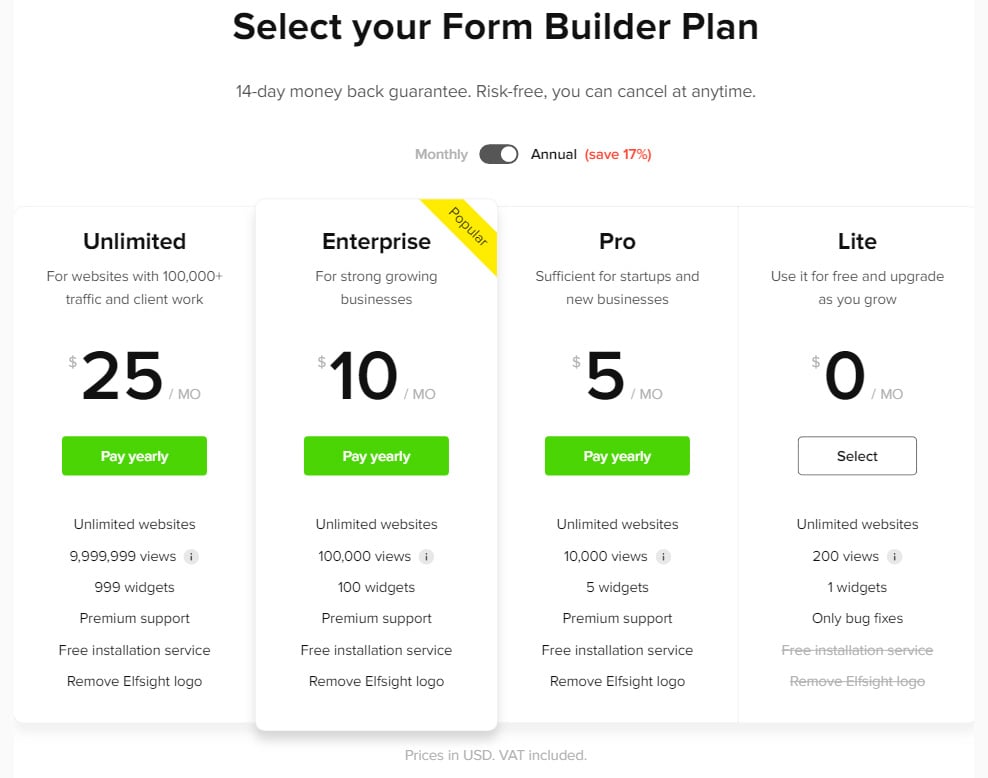 Have your plugin installation code
Copy the plugin installation code, which you acquired at Elfsight Apps, to insert it on the website.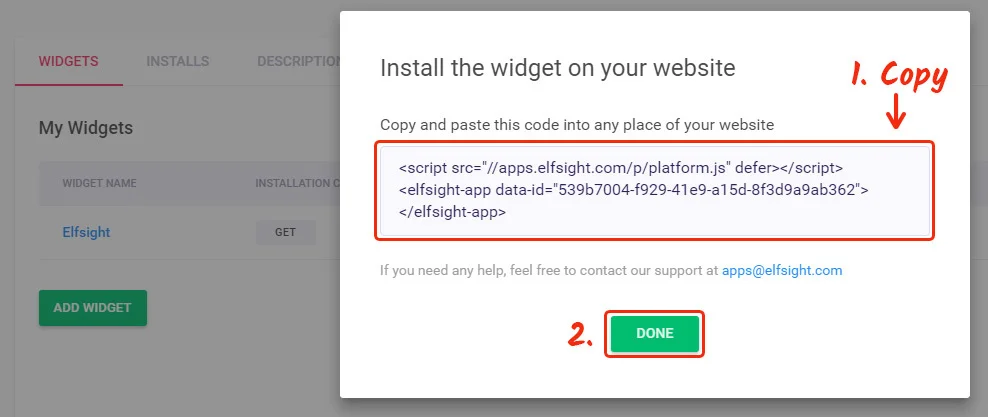 Phase 2: Put the plugin on a iFrame site
The 2nd phase – insert the created plugin into the code of your page or template.
Add the code for plugin embedding
Enter a desired page or a necessary template and paste the plugin code that you copied at Elfsight Apps. Apply the change.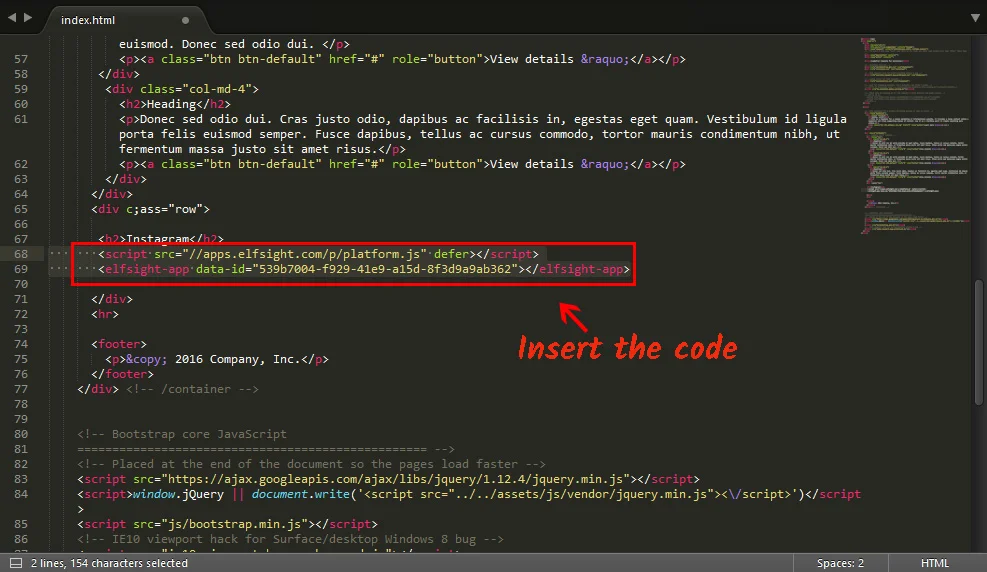 This is it! Installation was successful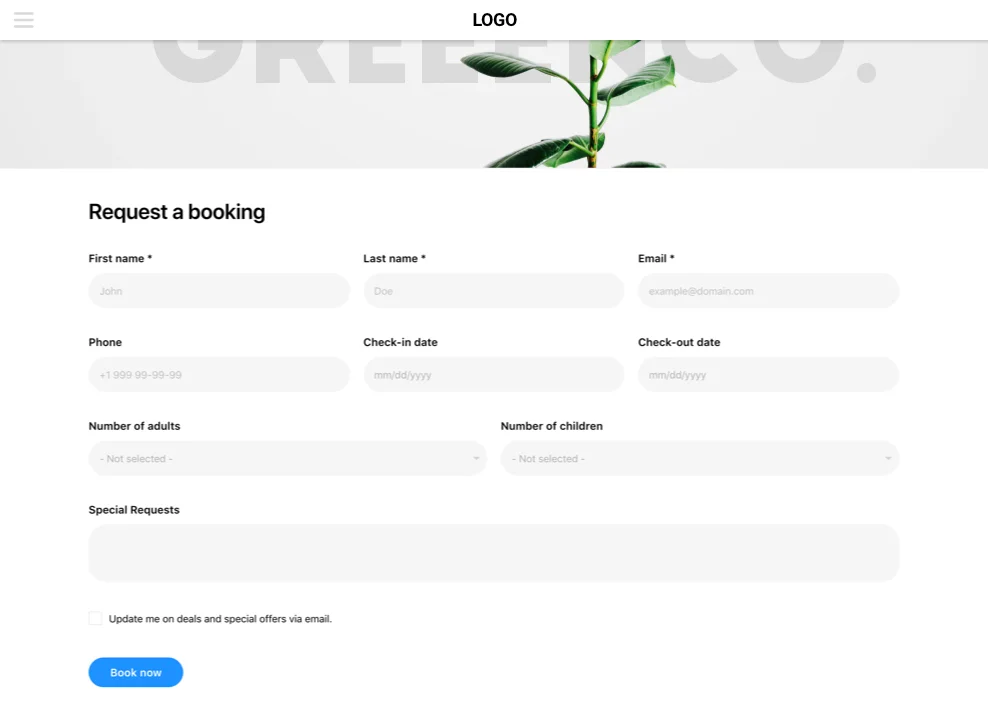 Form
Elfsight Form Builder is a flexible form plugin for designing different forms to collect leads, insights and responses from customers. Why is Elfsight plugin a must-have for any site? Explore its main advantages:
Ready templates for any use-case;
A full stack of practical setting options;
Connection to any mail services.
You can get more detailed information about Form plugin on its page or see check other products on plugins for iFrame page.
Discover your iFrame Form Builder!
Create your plugin for free in our online editor.