Elfsight AI Form Generator: Experience the Future!
Elfsight AI Form Generator: Experience the Future!
Elfsight full-fledged AI Form Generator is here now 🚀
And yes, you heard it right!
We're thrilled and proud to introduce the Elfsight AI Form Generator — an innovative feature that lets you create custom forms based on your specific needs and use cases! Just add your request, and our advanced AI will generate a tailored form that suits your requirements. Save time and effort while receiving high-quality, personalized forms with just a few clicks.
Skip and test AI Form Generator out →
First, check out our AI Form Generator Review to see that this update is truly awesome!
Second, make sure to see real examples of what our AI Generator can do!
Examlpe 1: Job Application Form
The AI generator can use all types of fields, including inputs, checkboxes, dropdowns, to name but a few. It also fills in hints and form content.
And here is what we got when requesting a form to search for a js react developer: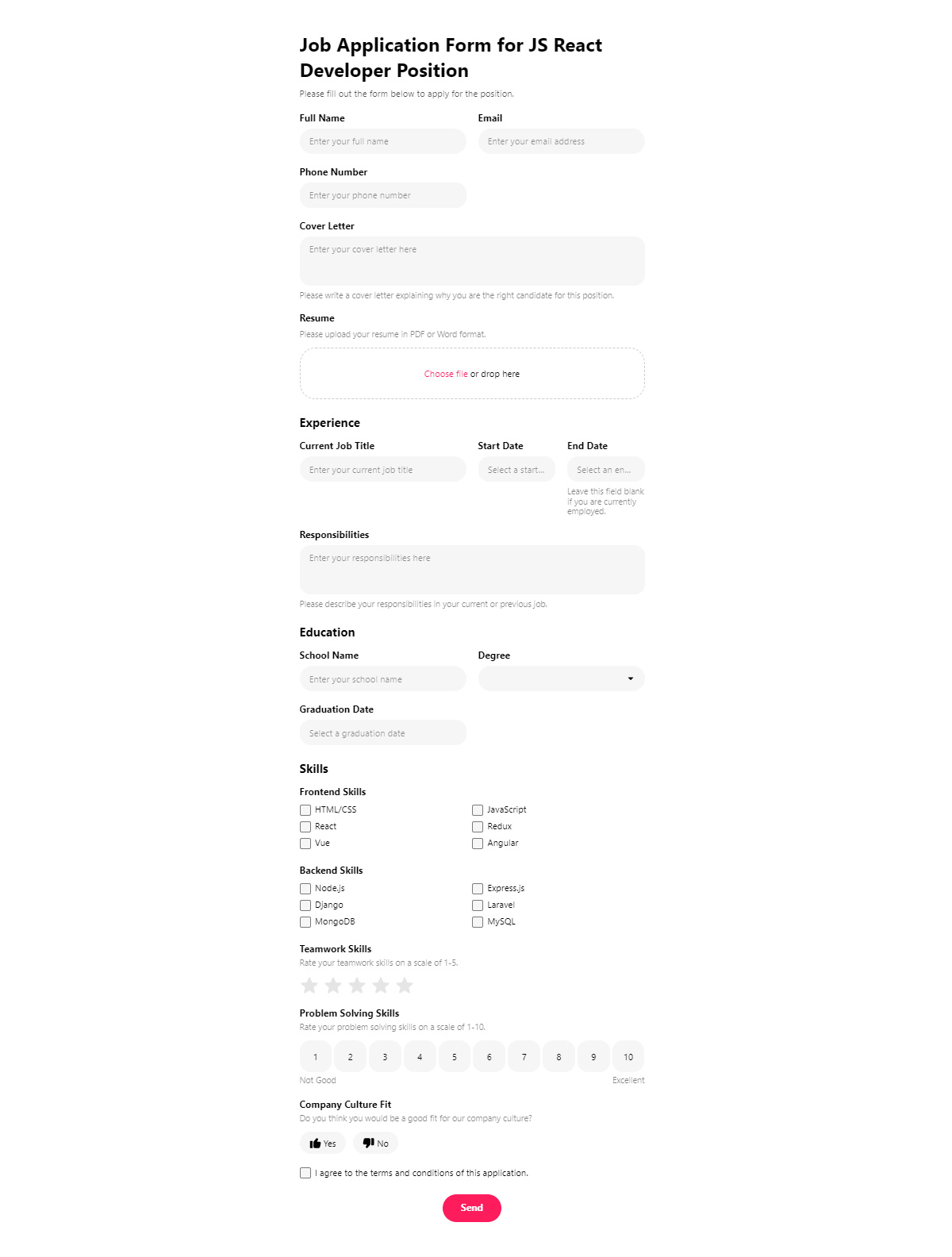 Examlpe 2: NPS Score Survey
The AI generator fully understands the context of the request, so the more accurately you describe your idea, the more accurate the final form is going to be. Besides, you can use any language, it will work perfectly fine.
See what we got on request Simple NPS Survey: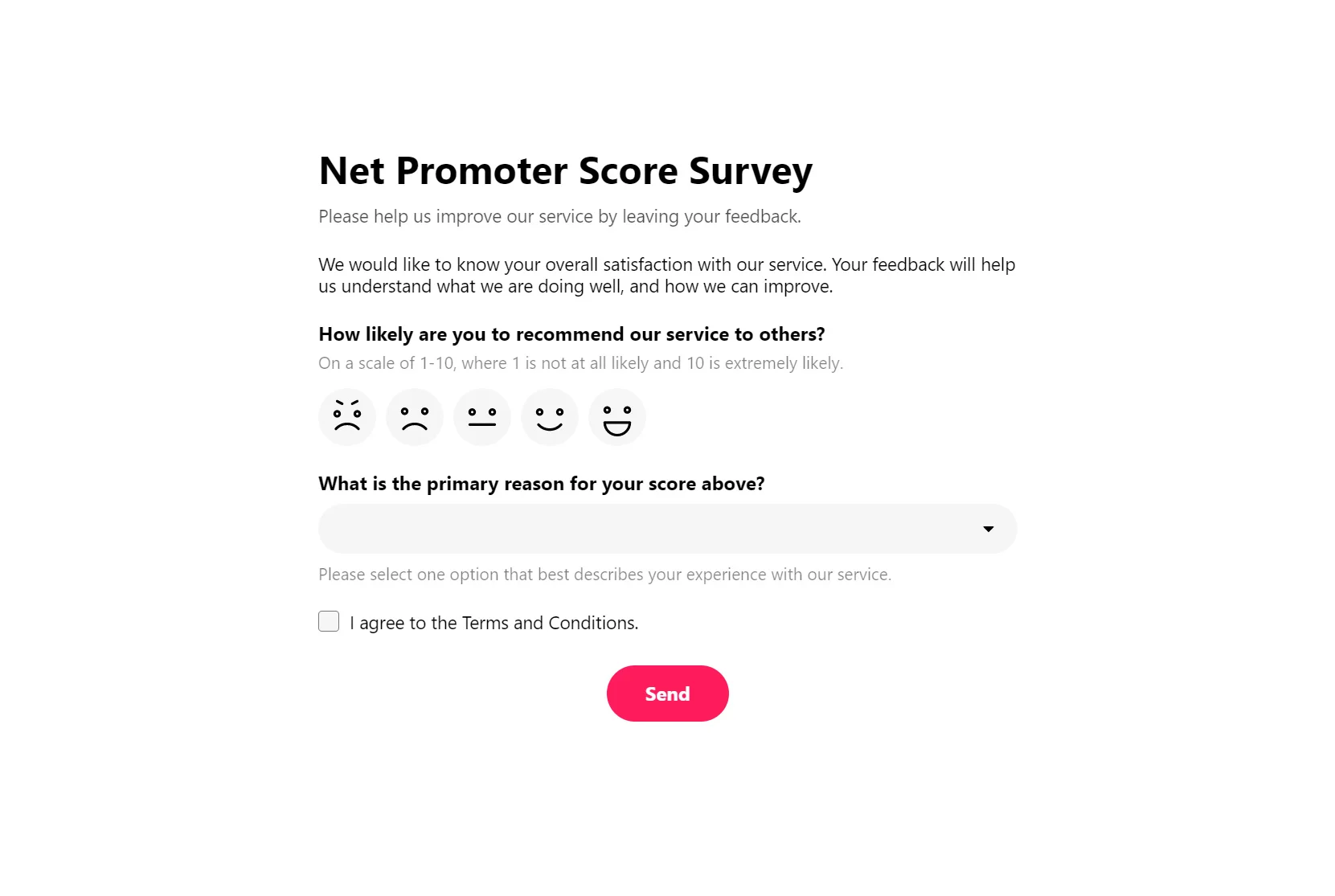 Finally! Experience the future of form creation with Elfsight AI Form Generator!
Use the Form Builder editor below. Find the AI Fields Composer field, Click "Generate Form" and simply add your request and see the magic happening.
Join the discussion around AI Form Generator in the Elfsight Community
One More Thing!
Check out our new Form Templates catalog.