Pretty social media vector logos that you can paste to personal web-platform in a couple of steps.
Several instances of icons made ready for install: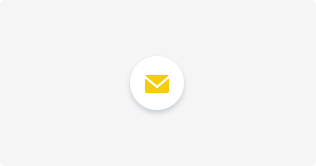 How to use the Social Icons Widget
You shape individual original icons and use the code to place them to your personal resource. Our plugin works with almost with all CMS, here you can find the installation manuals for the especially famous ones: Shopify, WordPress, Adobe Muse, Weebly, HTML, Blogger, Wix, Webflow, Squarespace and others.
You can find the Detailed information about the icons, such as the important properties and available styles variants at the widget's home page - Social Icons.
How to place an Email icon on your web resource
To install the widget, it is necessary to perform a sequence of easy stages:
Login to your account at our platform;
Form and regulate the widget;
Embed the icons to your resource.
You can read up the Comprehensive guide at your personal Content Management System's webpage (see above).
Email icons placement examples
You're able to place the widget to any section of your own platform. Or, you can add the icons into the design of the most important pages and thus concentrate utmost scrutiny to them.
Here are two common positions to display the widget:
Footer

Header

The properties as compared to the habitual Email icons
Beside all the vector SVG extension benefits, we also acquire the following:
Available display;
Extensive configuration capabilities;
Rapid social media account insertion and editing;
Programming skills are not needed;
Life support.
With our app you no longer have the need to always reload the files to the hosting each time you have to rearrange the style or the appearance. You only have to place the plugin, and change the adjustments from individual dashboard.