We at Elfsight have released a
Social Icons widget
for Blogger, that will make it possible to draw attention of more web guests to your personal social media accounts.
What the icons widget can provide you with
Customizable framework, that will allow you to edit proportions, color schemes and styles in no more than a couple of stages straight from your Elfsight dashboard.
Video Guide
Social widget's setup guide in 2 simple phases
In case you've confronted with icons' install or arrangement obstacles, please, contact our support team at Elfsight Help at once.
Get registered and follow a number of elementary actions to display the application on your site. The overall setup duration is no more than 3 minutes.
Part 1: Create the widget
Pick out the color scheme and get the product's code.
• Authorize in
Create an account at the resource or authorize at our cloud service to advance the setup.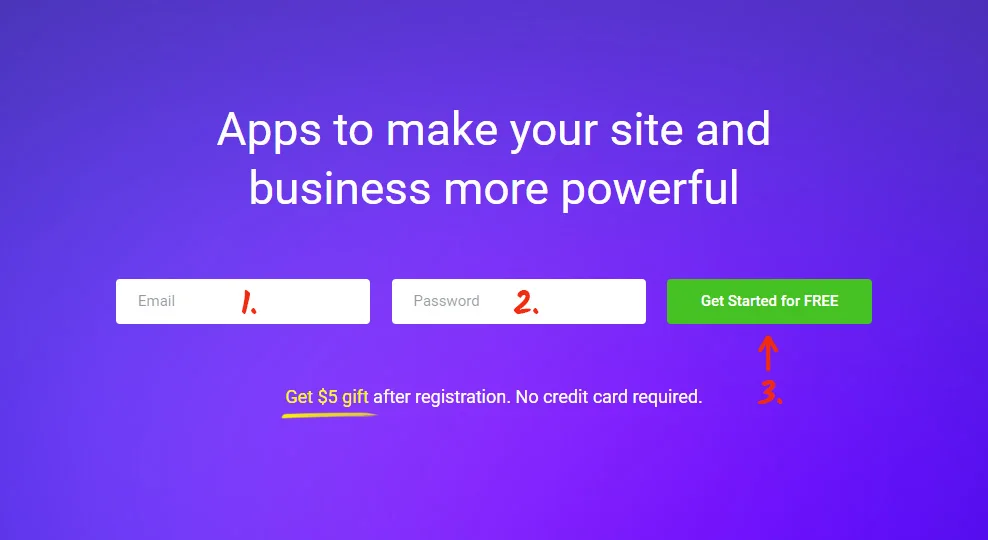 • Select «Social Icons» widget
To build in the icons go to Social Icons.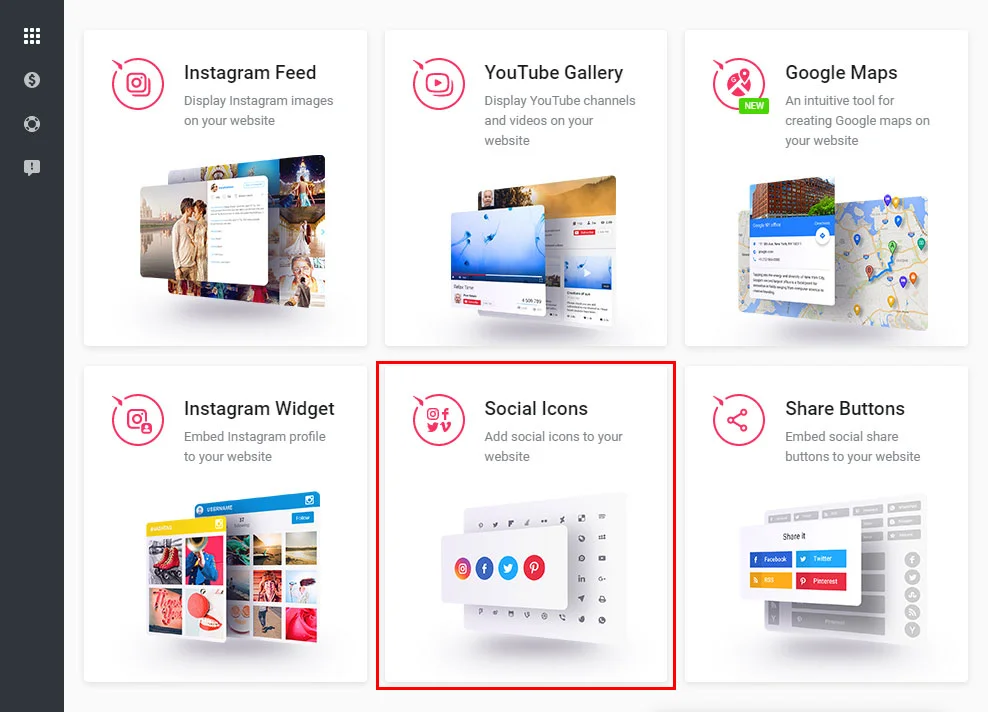 • Develop the icons
Configure the icons and their appearance on the widget's settings tab.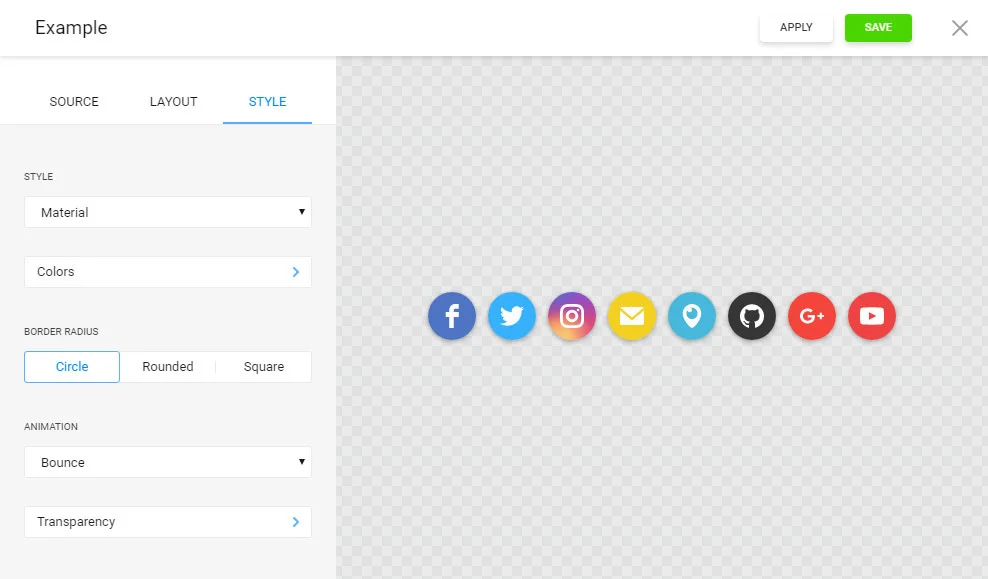 • Duplicate the script
Grab your specific icons' code to place it on your resource.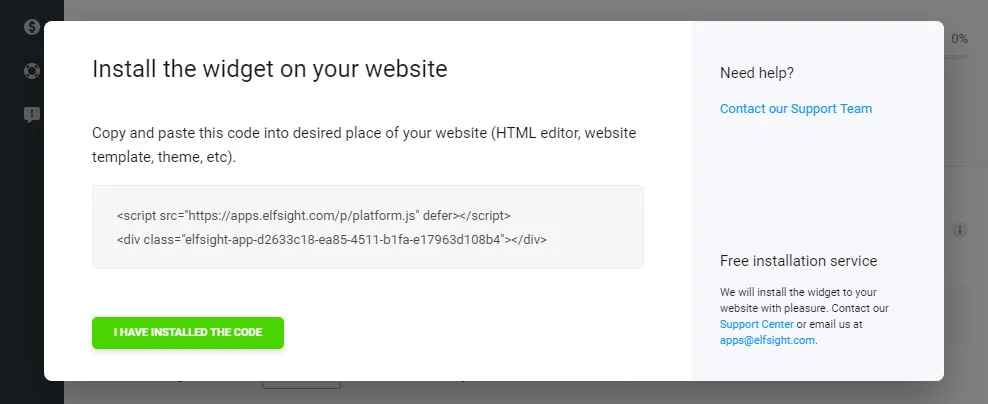 Part 2: insert the widget on the website
• Go to Blogger and select the place for the widget
Click "Layout" in the left-hand menu, and press "Add a Gadget" for the required element.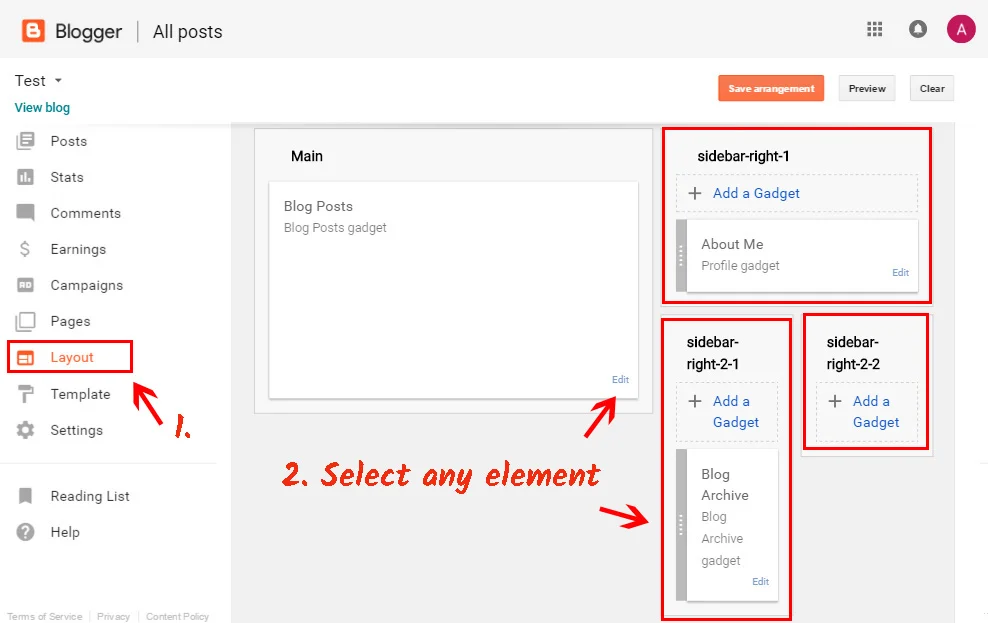 • Add the widget
Click on "HTML/JavaScript" in the window that comes up to add the element.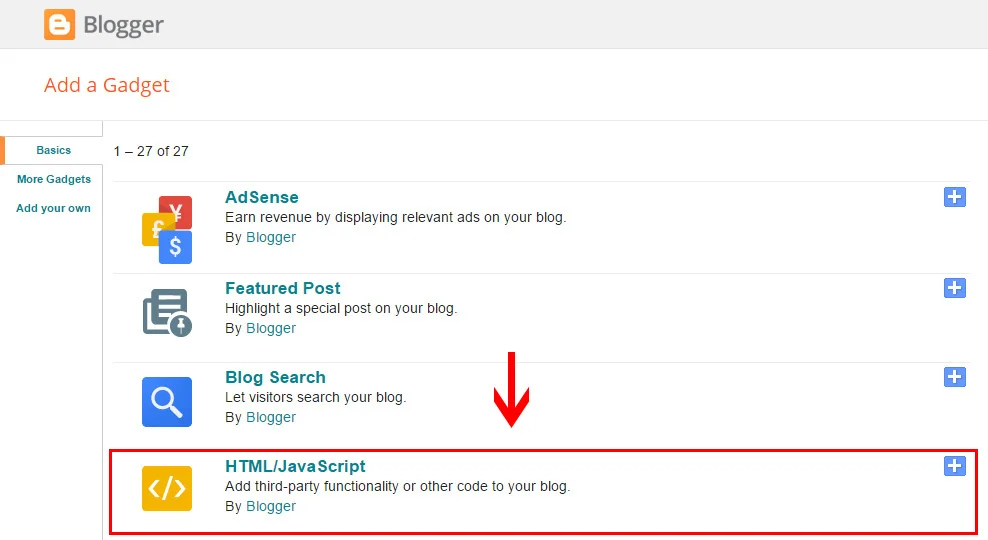 • Insert the widget
Paste the Elfsight Apps code to gadget editor and save the changes.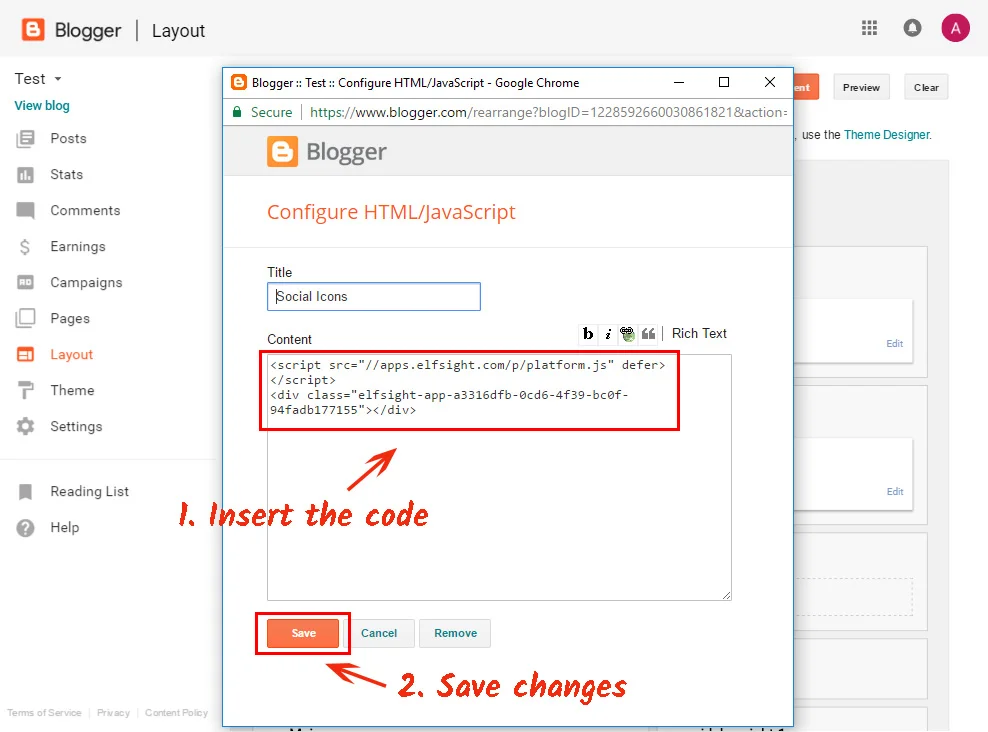 • The widget have been successfully installed
Go to blog to check out the results.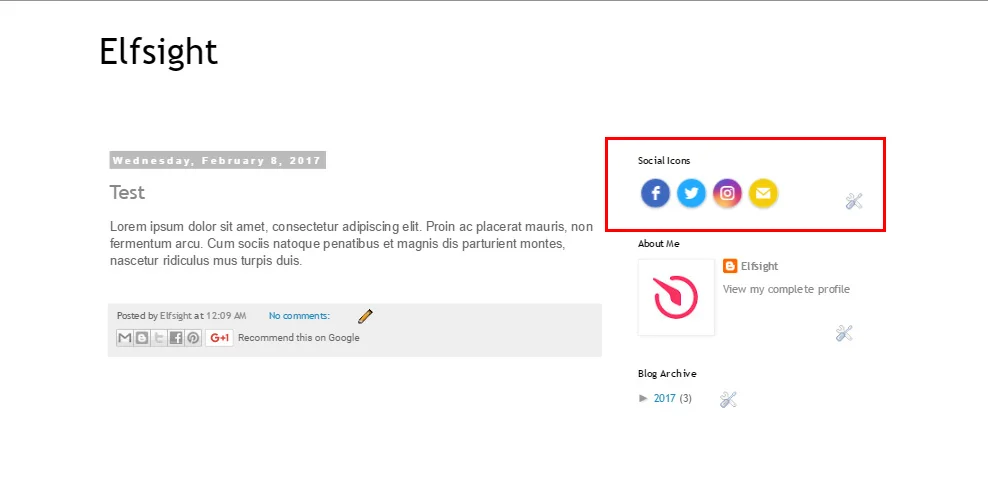 How to Edit the social icons widget's parameters after the setup
If you would like to change the icons' design after the app has been embedded to a Blogger post, log in your own account at Elfsight Apps and specify the new configurations. After you've published these changes, the configurations will be installed to your website accordingly.
Why implement the Elfsight Social Media Icons?
The essential hallmarks of icons are the following:
50+ High-res social networks and media platforms icons in one widget (YouTube, Google+, Instagram, Email, Twitter, Tumblr, Facebook, etc.);
You will find out 1 500+ combinations of visual customizations that contain fully adjustable layouts, color palette, 6 astonishing styles and 5 clean animations – all you need to make the application match your website flawlessly;
From now on, you won't have to edit the icons in Photoshop and carry out the changes to your website's code;
The lowering of the size of your page, which influences the web platform's speed in a favorable way.
Build your personal appearance and stay online with your visitors anywhere.
What Is Elfsight Apps
Elfsight Apps is a cloud resource that includes plugins for any CMS or site builders. Try our apps' free versions to enhance your sites' efficiency right now!