Elfsight developers introduce a
Social Icons app
for Wix, that will help you draw extensive followers to your very own social media accounts.
Capabilities of the recent icons solution
Popularize individual social profiles and interest new audience.
Video Guide
Organizing the social plugin to a Wix online store
If you've had met with icons' display or arrangement issues, please, contact our technical support at Elfsight Help on the spot.
Register at the service and perform some uncomplicated operations to paste the product to your website. The approximate install duration takes less than 4 minutes.
Stage 1: Arrange the plugin
Set up the appearance style and copy the app's shortcode.
• Create an account
Register an account or authorize in your profile at our cloud service to go on with the setup.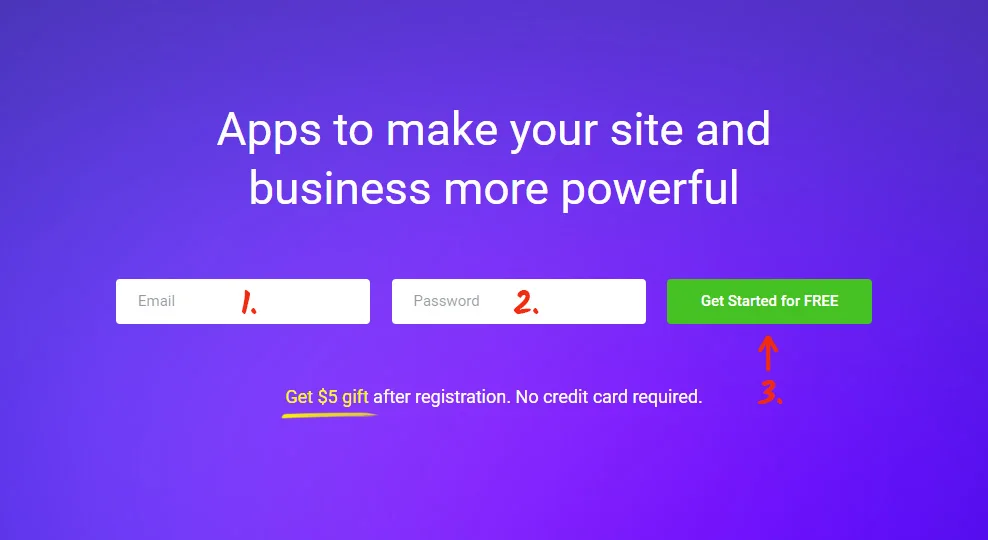 • Click on «Social Icons» app
In order organize the icons select Social Icons.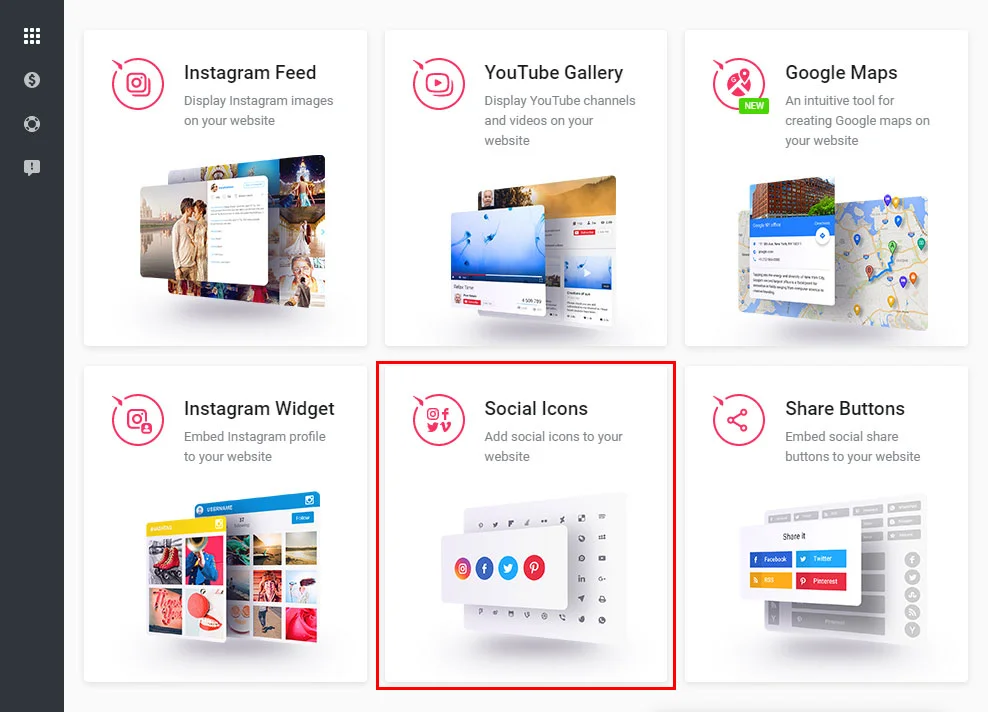 • Create the social icons
Shape the icons and their style on the app's settings page.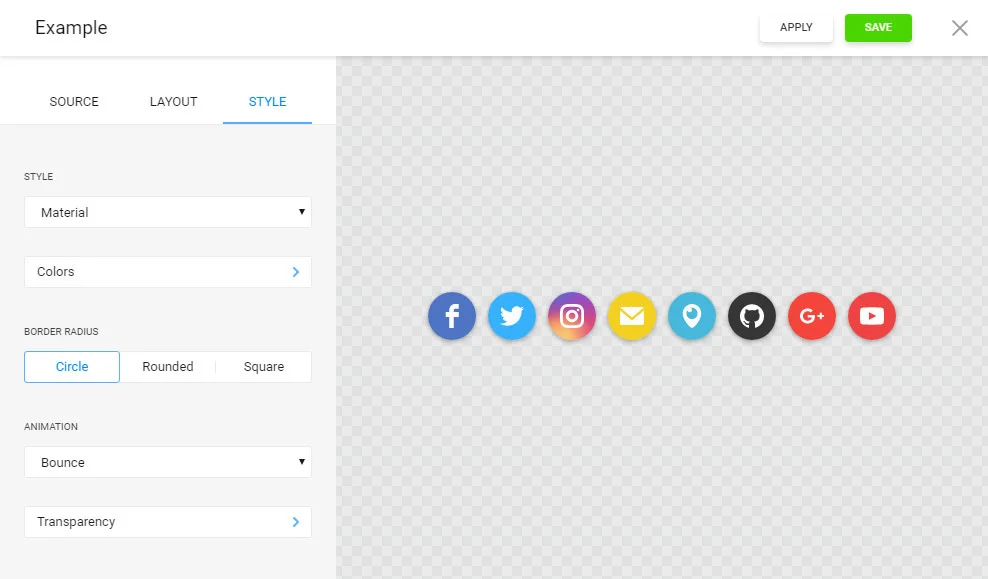 • Copy & paste the plugin's code.
Get your custom installation script to display at your web resource.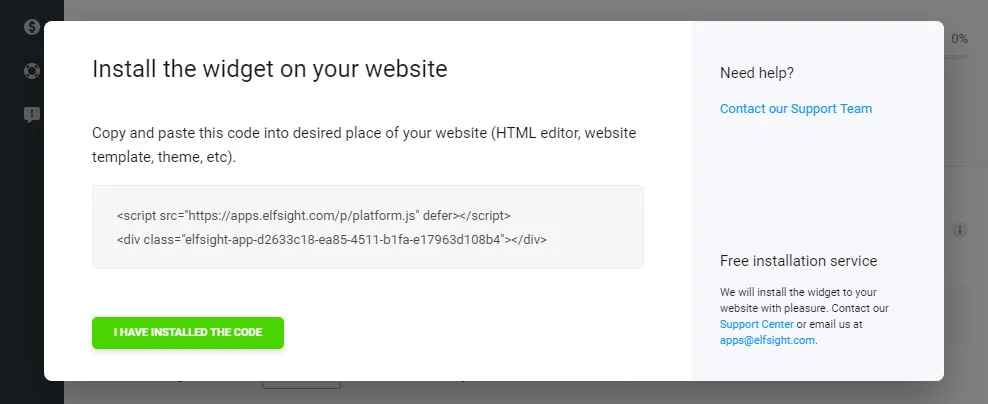 Stage 2: insert the widget to the site
• Login to your WIX profile
Go to your profile to make the changes.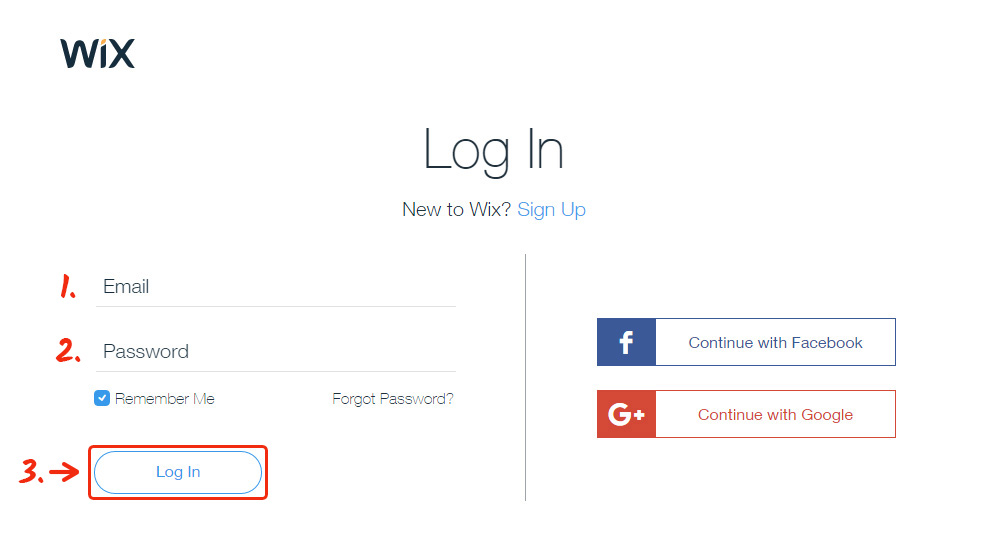 • Select a site
Select a site from the upper drop-down menu and press "Manage Site".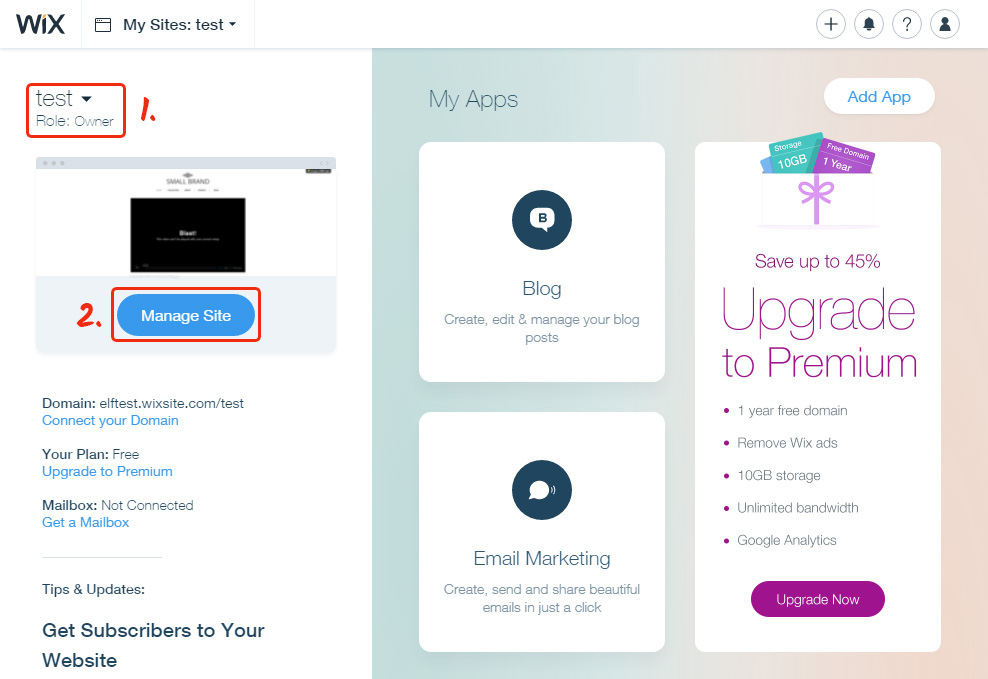 • Go to editor
Press "Edit Site".

• Add the HTML element
Select Add → More → from the left-hand menu, and add the HTML Code element to the required page.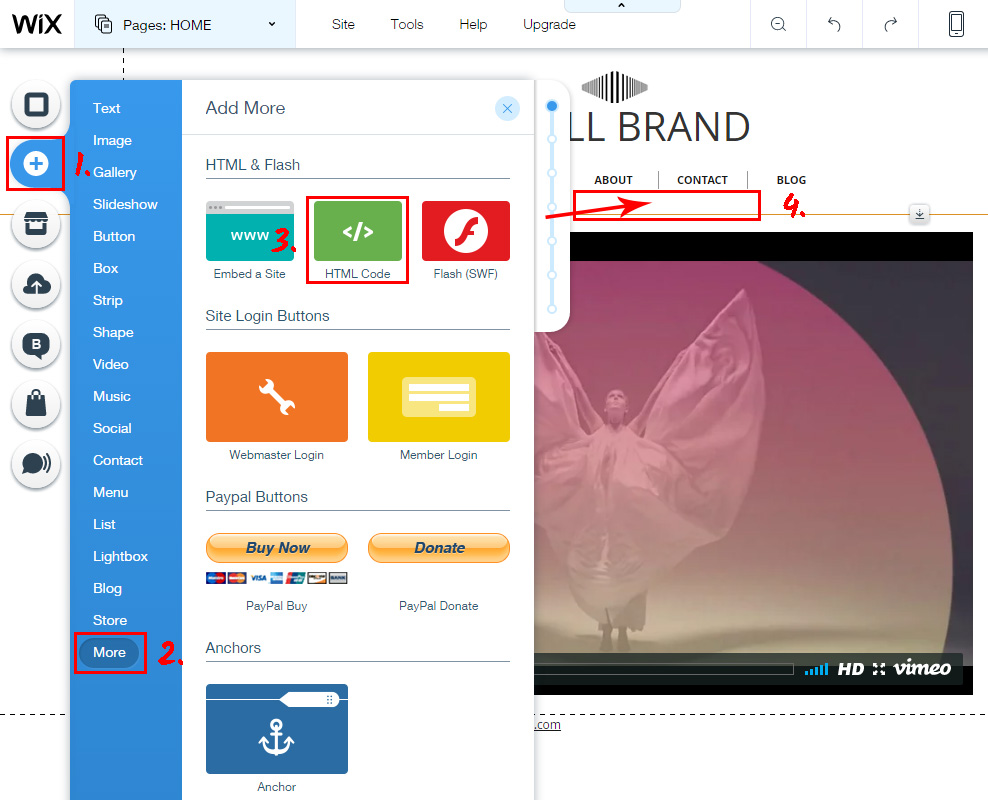 • Insert the plugin
Press "Edit Code" and you'll see the window to insert the plugin code into. Paste the code and save the changes.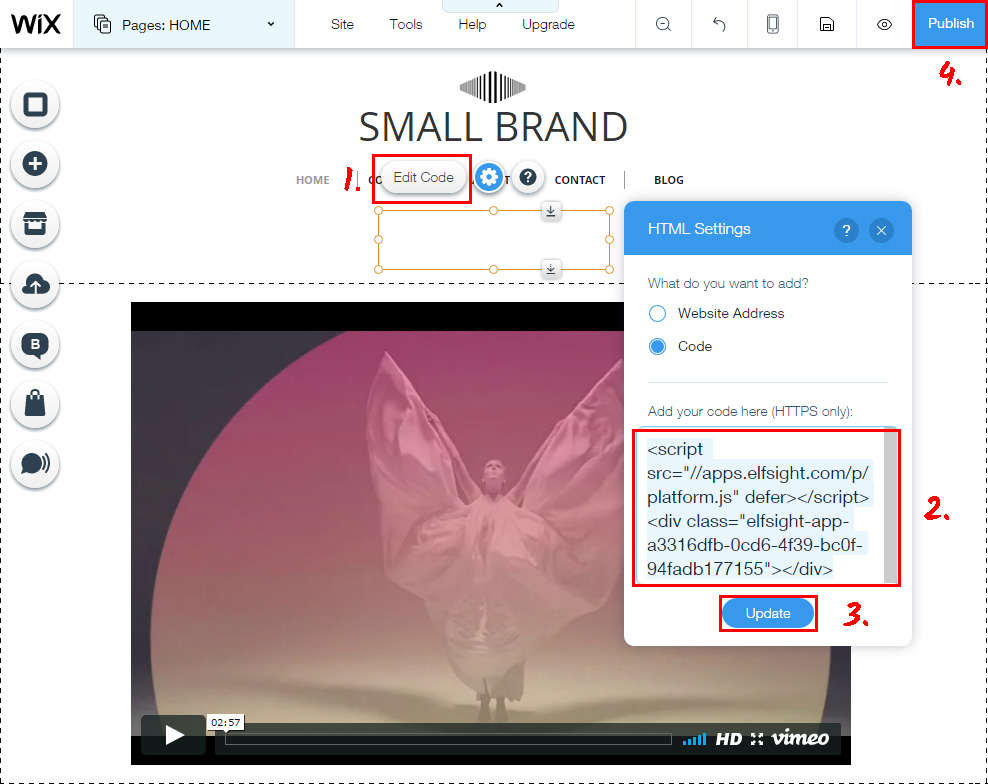 • The icons have been installed
Go to website to check out the installed widget.

Editing your plugin after the setup
If you require to modify the icons' style after the application has been inserted to a Wix blog, access your personal profile at Elfsight Apps and generate the updated configurations. After you've approved these changes, the settings will be passed on to your web resource automatically.
Strong points of Elfsight Social Media Icons solution
The most important characteristics of icons are the following:
60+ High-res social networks and media resources icons in one collection (Facebook, Email, Google+, Tumblr, Instagram, YouTube, Twitter, etc.);
You will gain 1 500+ combinations of visual modifications that cover totally changeable dimensions, color design, 6 eye-catching styles and 5 clean animations – everything you require to make the widget apply to your web resource completely;
You are no longer required to optimize the icons in Photoshop and apply the adaptations to your website's HTML;
Our plugin reduces the weight of your blog, which is a useful influence on the web platform's speed.
Develop your own design and be in touch with your audience in any place.
What You Should Know about Elfsight Apps
Elfsight Apps is a universal web service that provides you with products for any Content management systems or site builders. Test our modules' trial versions to develop your resources' performance starting right now!