In this review, we will provide readers with a complete tutorial on how to add
Instagram app InstaShow
to a Yola website. We will use the advantages of the product developed by Elfsight team - a remarkable cloud service with ready-made plugins for web platforms.
Create Your Own Instagram Grid
Perform a couple of easy steps to place the widget to the desired web pages of your site. The likely setup duration is no longer than 4 minutes.
Act 1: Create an account at Elfsight Apps
• Register or log into our cloud service
At first, in order to work with Elfsight web resource, you should set up a profile. Only enter true e-mail address and password to create an account. If you already have Elfsight Apps account, please, authorize here.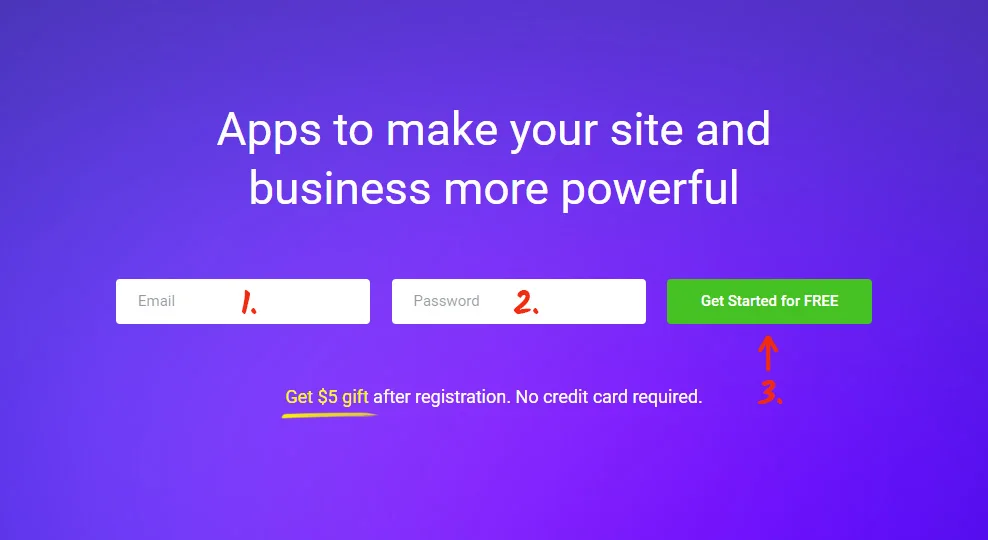 • Choose Instagram widget out of the app variety
Our resource grants different plugins which are ready to upgrade online resources. To display Instagram feed on a Yola website, you need to choose InstaShow.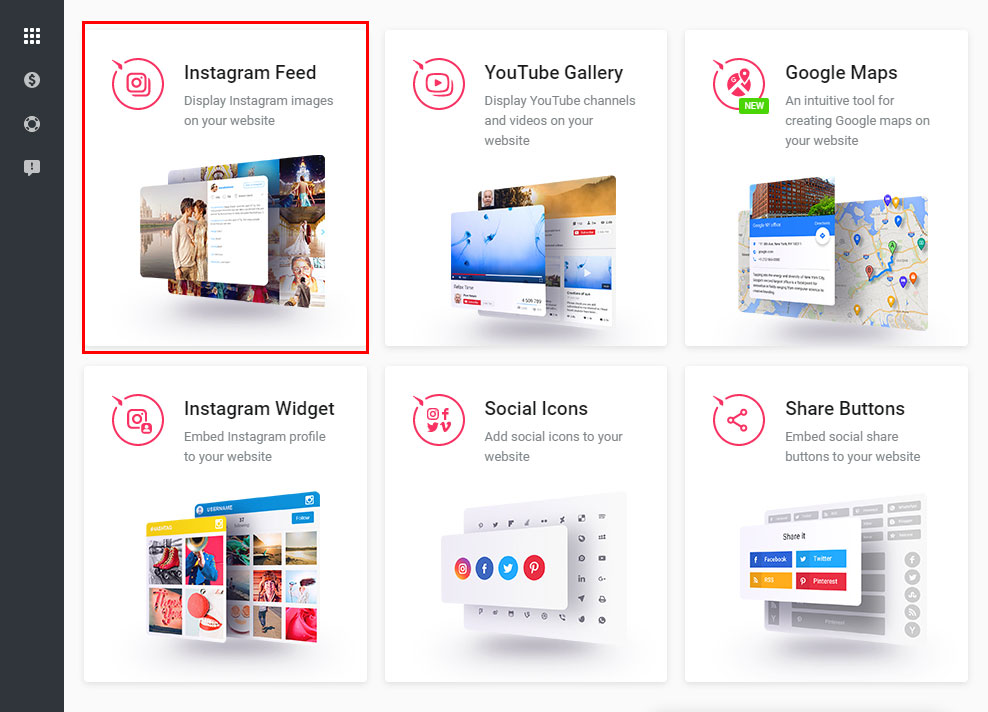 • Adjust the Instagram feed
Configure the design, styles and presentation parameters to shape the gallery plugin that will fit your website in the best way.
InstaShow advantages:
Choose one of 10 prepared color schemes;
Variable dimensions;
Browsing controls, containing arrows, scroll and drag;
Elfsight app is able to work in 16 languages;
etc.
You are able to find all the benefits at the Instagram plugin page.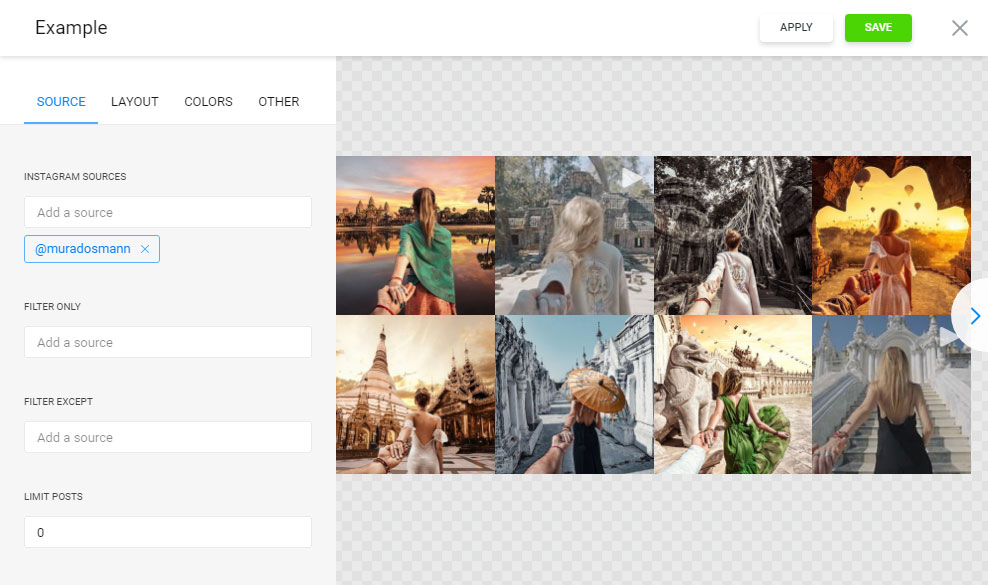 • Take the script to start InstaShow on your web resource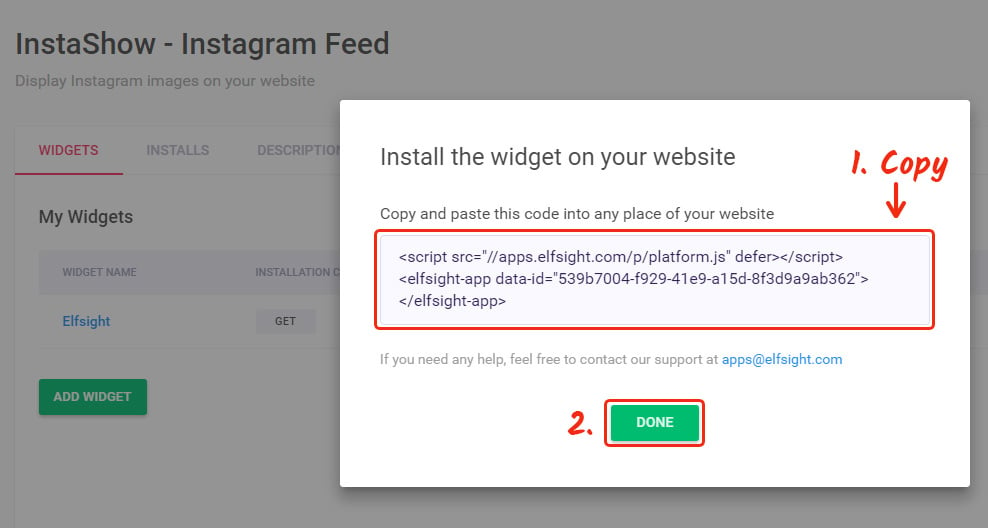 Act 2: Set up the InstaShow
• Login to your Yola account
Go to the Yola website and log into the account the website is located at.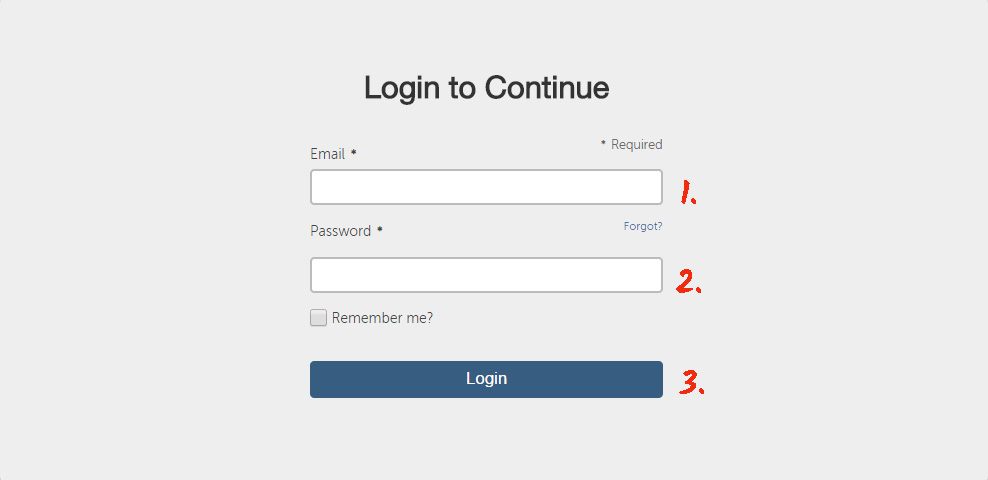 • Go to site editor
Press "Edit this site" in your profile to go to web-editor.

• Add the plugin code element
Select the page you need, the place to add the plugin, and drag the "HTML" element from the upper menu.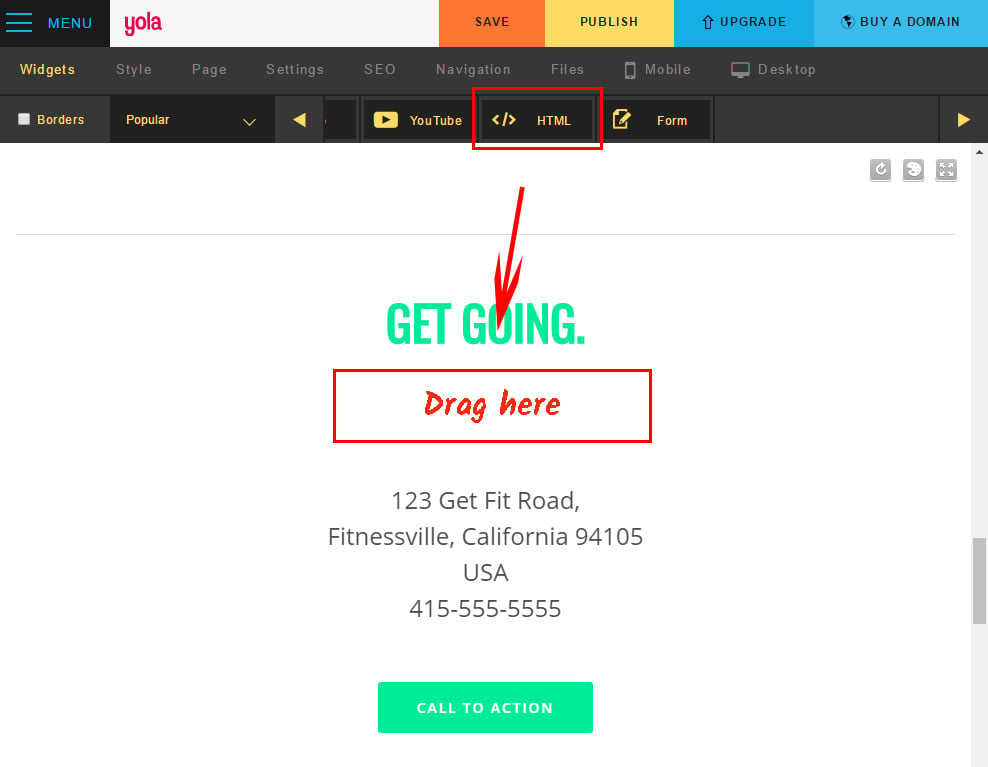 • Paste plugin code to the page
After you've added the HTML element, you will see the field to paste the plugin code to. Save the changes by pressing "Save" below the popup window.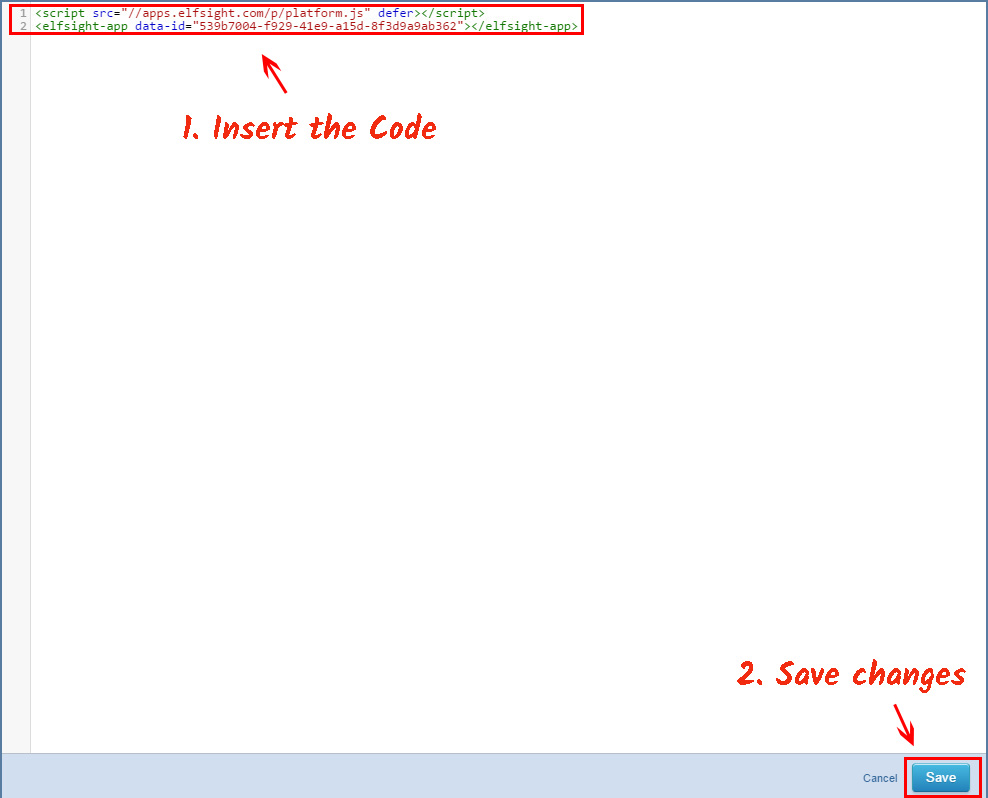 • Publish the changes
After you're done, move the changes to the website by pressing "Save" in the upper menu.

• The plugin is now installed!
Go on to your domain to check out the results!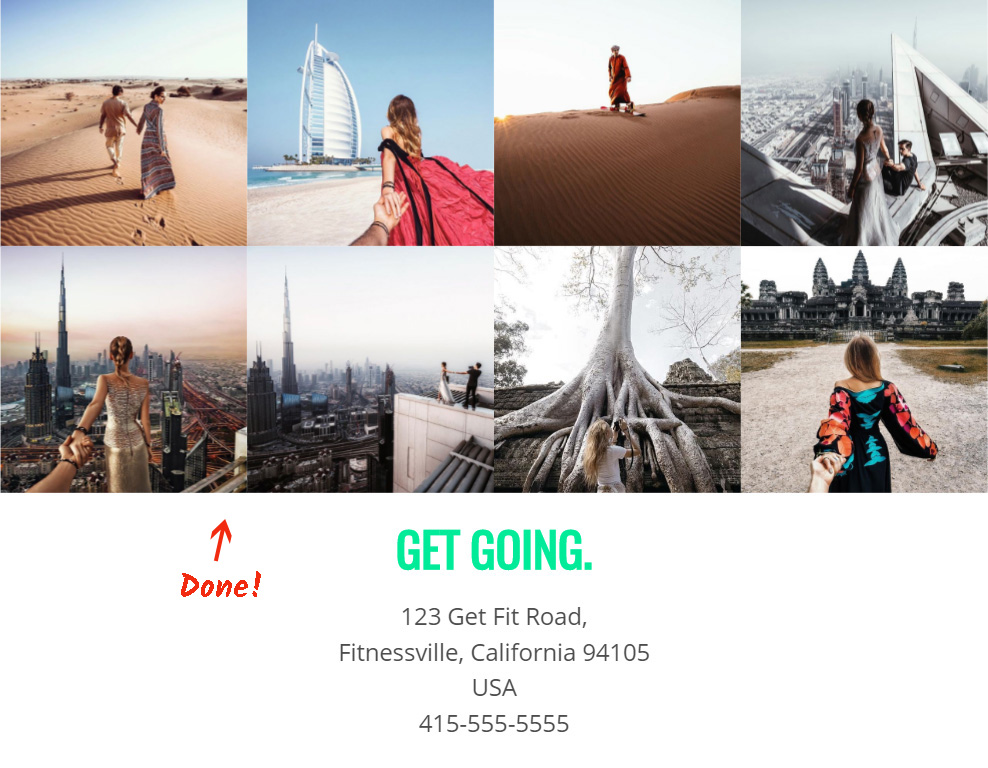 How to Correct App's Options after Setup
You can change the gallery's layout or the inserted social account in your profile at Elfsight Apps. After you save the changes, they will be automatically applied to your product.
Best Instagram widget for Yola
InstaShow is a high-quality Instagram social feed with a great amount of settings, feed filtering, completely customizable style and a quick setup, which makes our app the best one among the other plugins.
What Is Elfsight Apps
It is a resource with cloud solutions that will let you enhance your site and make your online business more efficient. It only takes a few steps to show our solutions at any web page. Make your website more powerful using Elfsight Apps!