Our company is happy to provide you with a
Social Icons widget
for HTML, that will give you a chance to summon a numerous audience to your own social media accounts.
What the icon plugin does for your own site
Over 50+ quality icons of all noticeable social networks and media resources: Email, YouTube, Facebook, Instagram, Tumblr, Google+, Twitter, etc.
Video Guide
Launching the social widget an an HTML web resource
If you've unexpectedly run into widget display or positioning difficulties, please, enquire with our technical support at Elfsight Help without hesitation.
Register at the platform and complete a couple of clear manipulations to place the solution to your online resource. The whole installation time will take less than 3 minutes.
Stage 1: Customize the application
Choose the design and get the widget's shortcode.
• Create an account at the service
Register at the platform or login to your account at our service to proceed with the installation.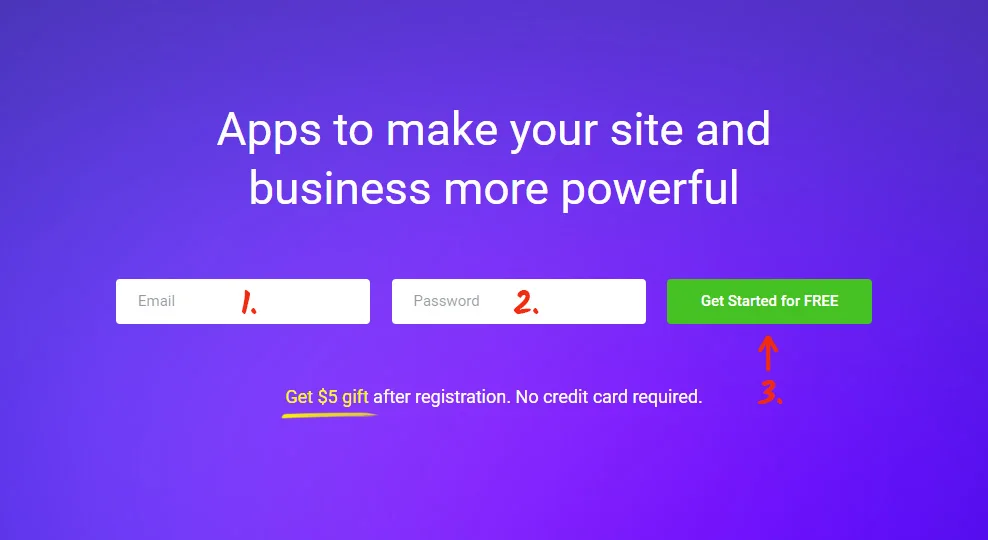 • Go to «Social Icons» solution
In order install the icons widget click on - Social Icons.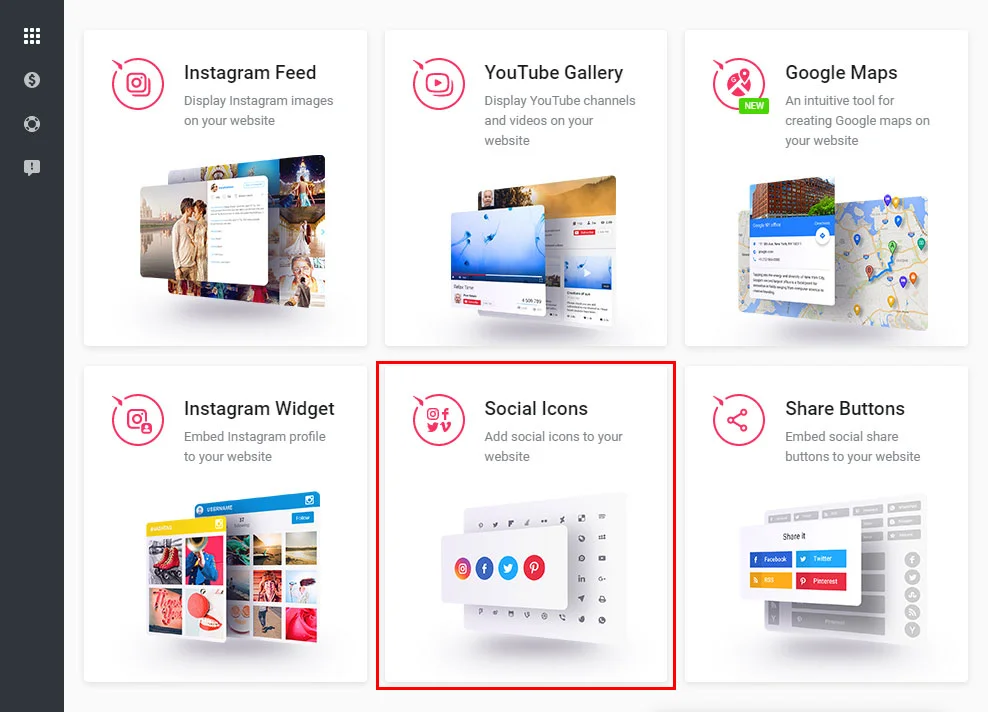 • Shape the icons
Customize the icons and their design in the product's editor.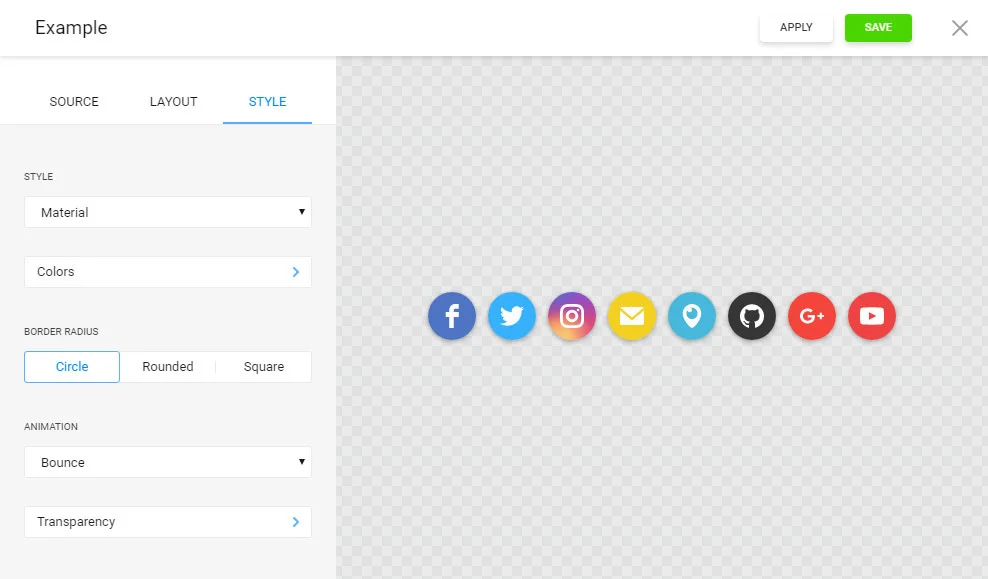 • Get the icons' code
Duplicate your unique code to install it to your page.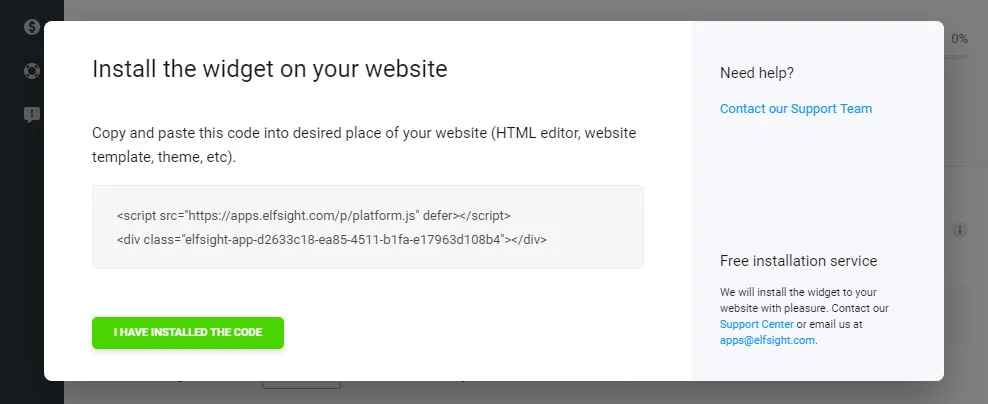 Stage 2: implement the widget to the web platform
• Edit the pages
Open the site template in any editor, and add the plugin code into the required element (header, footer, etc). After you're done, save the changes and upload the file to the server.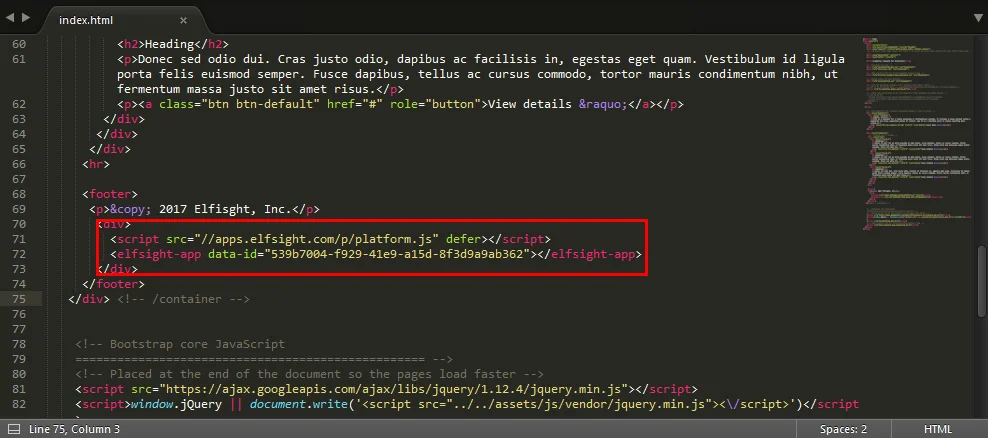 • Done! The installation is complete
Go to your website to check out the social media icons widget.

Modifying your product after installation
If you have to reset the icons' widget's design after the module has been installed to an HTML website, go to your own profile at Elfsight Apps and add the necessary controls. After you've performed these changes, the parameters will be implemented to your platform automatically.
Strong points of adding Social Media Icons widget
w
The basic advantages of icons are the following:
60+ HD social networks and media resources icons in one resource (Instagram, YouTube, Twitter, Tumblr, Facebook, Email, Google+, etc.);
You will get 1 500+ combinations of visual adjustments that include thoroughly changeable scales, color design, 6 great styles and 5 creative animations – everything you require to make the plugin suit your site flawlessly;
You no longer need to adjust the icons in Photoshop and carry out the edits at your web page;
Our solution cuts the size of your online shop, which has a beneficial impact on the web page's loading speed.
Choose your unique appearance and stay online with your web guests anywhere.
Details about Elfsight Apps
Elfsight Apps is a flexible online platform that contains solutions for various Content management systems or site builders. Put to the test our apps' free trial versions to add to your online shop's efficiency starting right now!