Elfsight Contact Form
is an easy-to-manage plugin that allows you to add to the website various forms for clients to submit their messages to you.
Steps of installation of the plugin
Installation of our widget is extremely easy and intuitive; it will take not more than a couple of minutes. Follow all steps given below to set up your widget.
Stage 1: Generate your individual widget
Create a widget
Follow this link (Live Editor) to create a widget. Pick the pattern and presentation type to create the widget that will be most appropriate for your site.
Copy the code of the widget
The resulting action in installing Elfsight app is to gain the widget html code.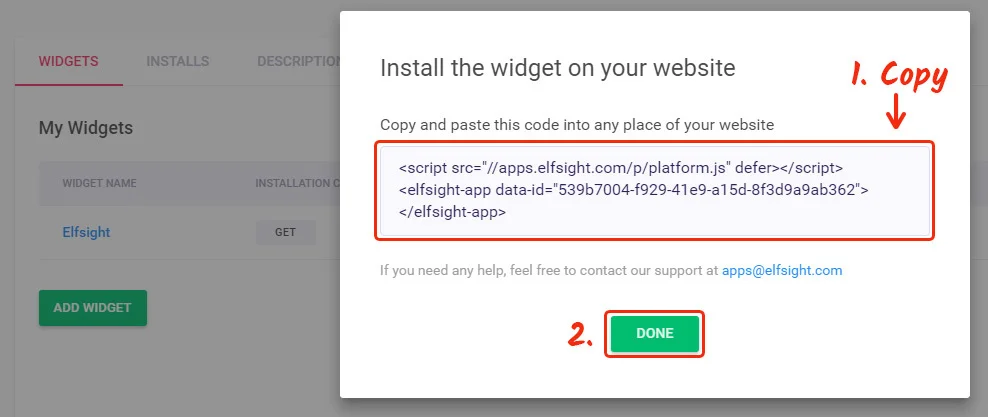 Stage 2.1: Add full size Contact Form to a WordPress page
Pin your form to one of the pages.
Log into admin panel
Enter the WordPress admin panel and log in.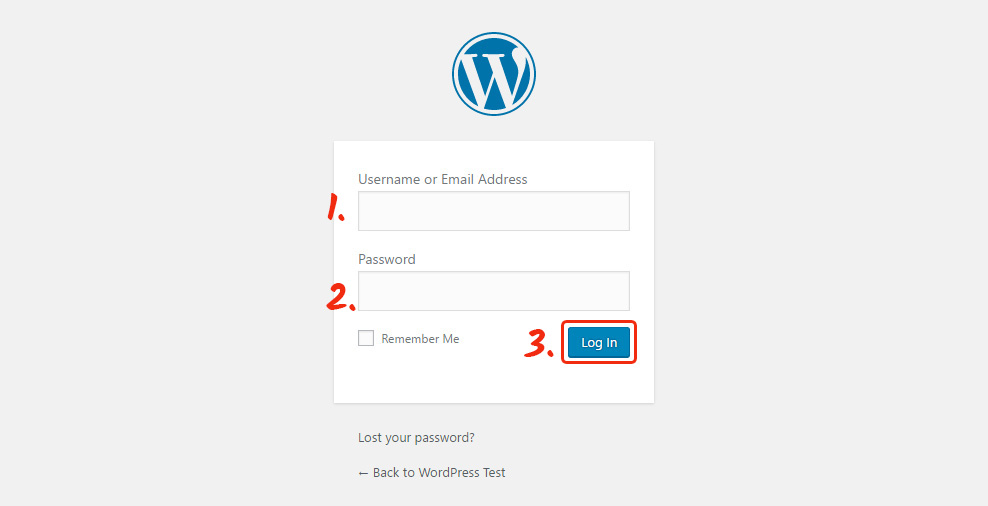 Select the page for editing
At the side panel, go to «Posts»/«Pages» link or to any other similar folder to select the page for editing.

Add the widget code
Add the form code to the required place of the page and press «Update» to save the changes.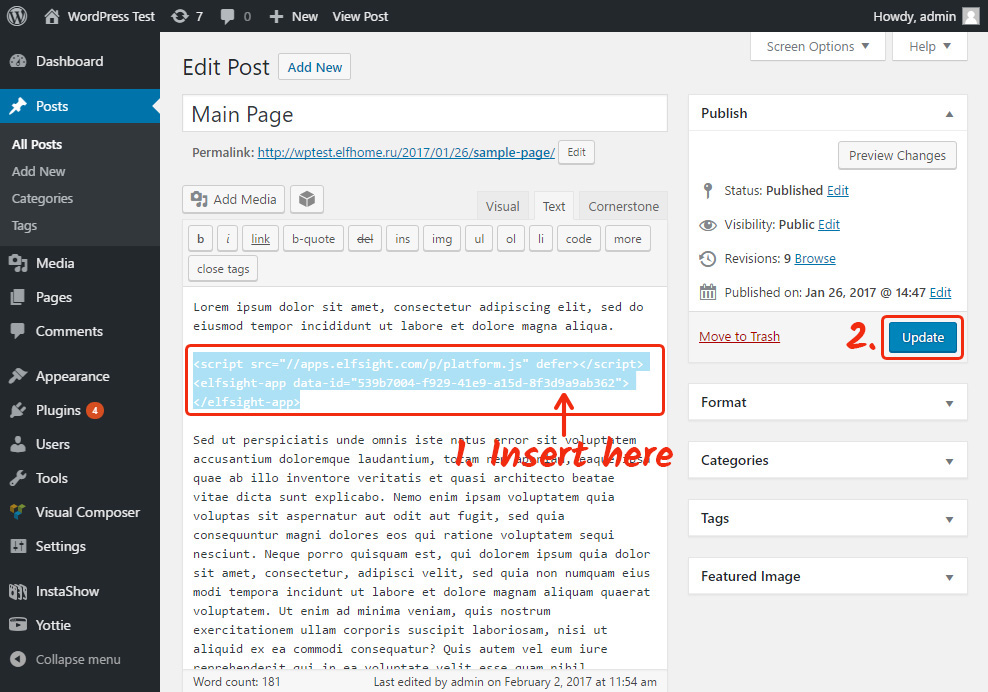 The form is successfully installed!
Visit the page and check the result of installation.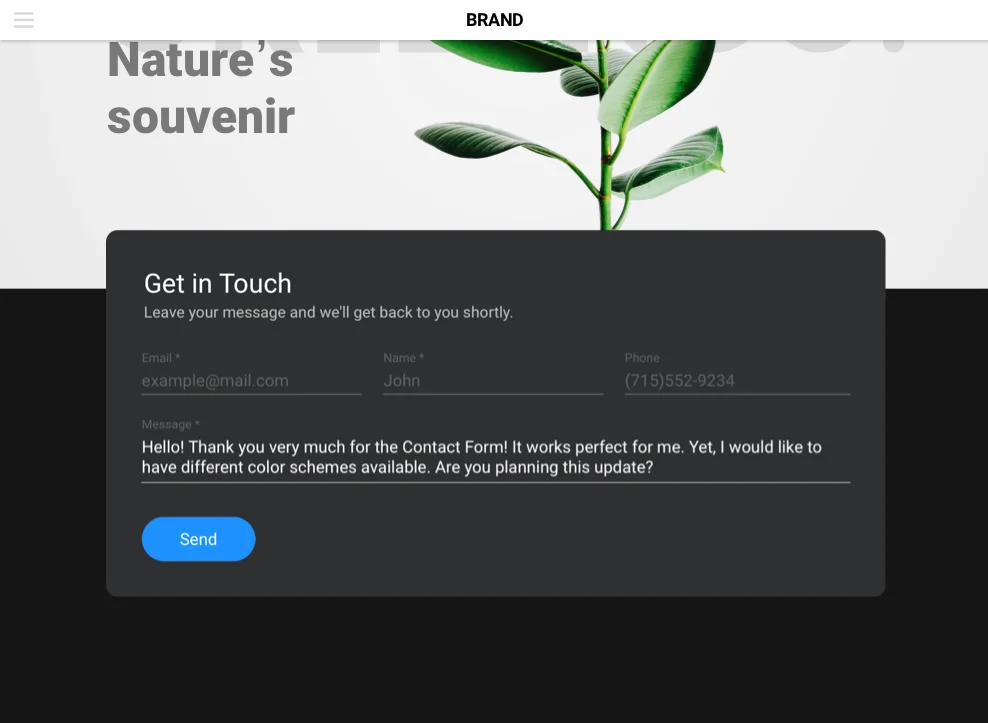 Stage 2.2: Add a popup Contact Form to follow visitor's scroll
Popup form can be added to each and all pages of your website.
Go to admin panel
Log into the account of your website.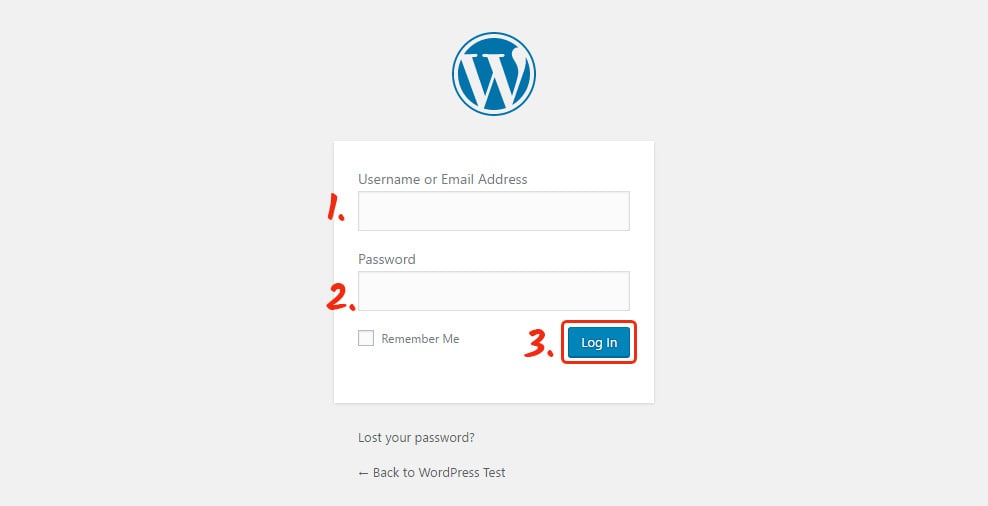 Add the Form widget
Go to «Appearance» tab in the side menu and press «Editor» link. In the editor, choose the needed template and insert the code into the template (you can chose any place). Upload the updated file.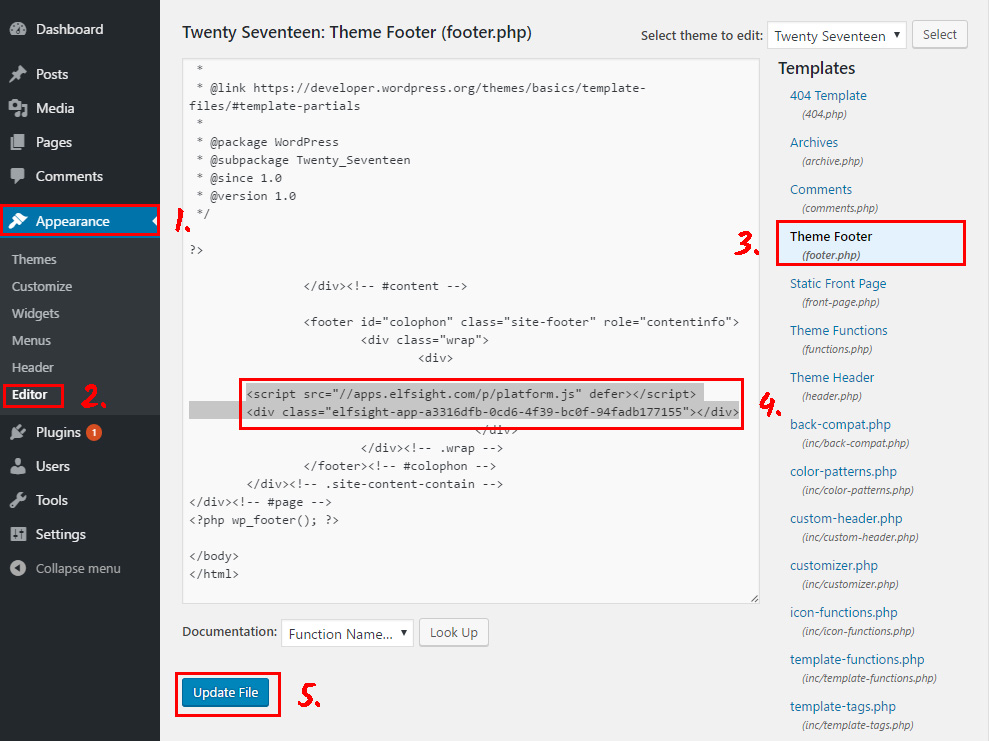 Installation is complete!
Go to the website and check that installation was successful.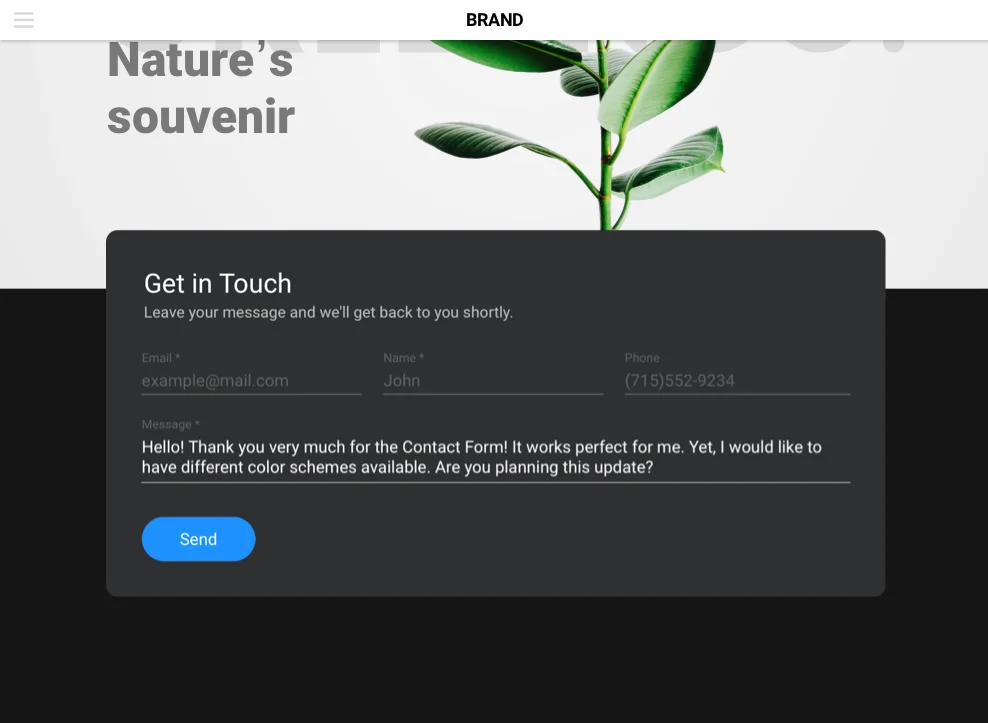 Tuning the plugin via Elfsight
After installation of the plugin, you need to apply all the settings of the form on Elfsight apps. Changing texts, choosing another design or type of showing and all other updates, which were done in the plugin editor, will be immediately displayed on your resource.
Also, in your personal Elfsight account you have a chance to heck other widgets by our team and install them on your personal page for free.
Easy Form for your WordPress site
If you are looking for an easy and conversion-raising form to get more responses from your visitors and enhance effectiveness of your resource, then this form plugin by Elfsight is the ideal option for you.
The main features:
Premium design;
Responsive template;
Captcha protection included;
Popup and onpage options;
Two-minute installation.
Stay in touch with your customers 24/7, receiving their feedback on requested email and boost leads for your business! Also, don't forget to explore other WordPress plugins by Elfsight.