In this editorial we will provide a full-scale manual on how to install
Instagram app InstaShow
to an HTML website. We will use a first-rate cloud service with ready-made apps for sites – Elfsight Apps.
Set Your Own Instagram Widget
Carry out a number of simple steps to add the
Instagram Widget
to the necessary page of your website. The expected installation time is about
1 minute
.
Video Guide
Stage 1: Open an account at Elfsight Apps
• Register or log into our cloud service
First, to access our online service you need to
create an account
. Provide us with only valid email addresses and passwords to register. If you already have a profile, please,
authorize here
.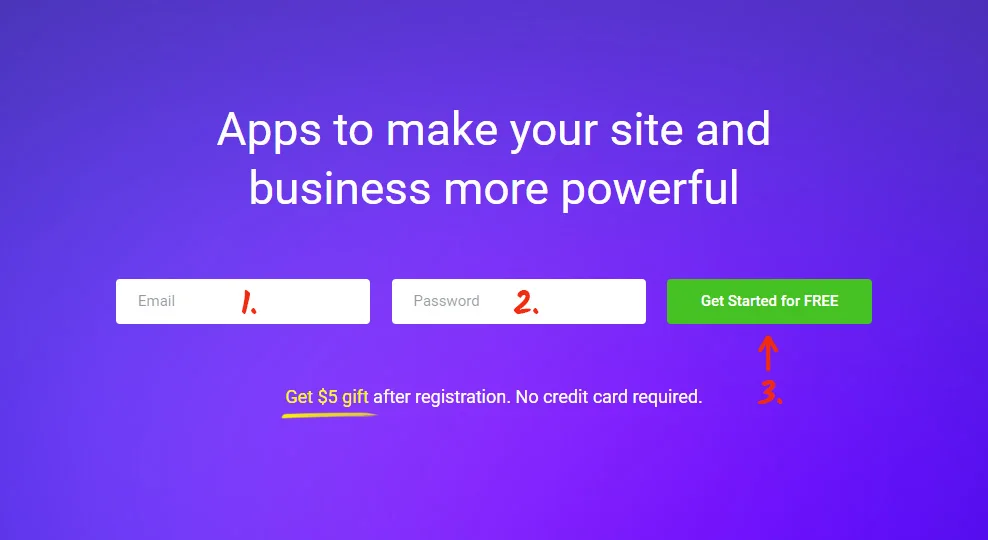 • Pick out the appropriate app for your site
Our online service includes multiple solutions for websites. To display Instagram photo gallery on an HTML website, you need to press
InstaShow
.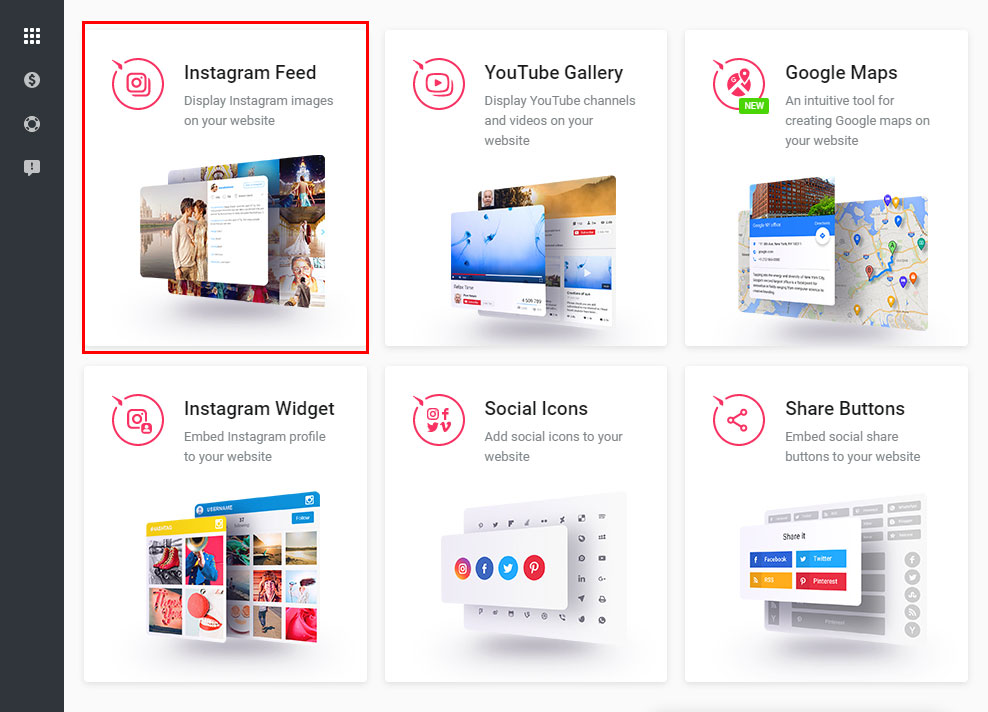 • Make InstaShow meet your desires
Select the pattern, styles and UI configuration to shape the feed that will suit your site best.
InstaShow advantages
:
Infinite number of combinations of Instagram sources (accounts, hashtags, locations and image URLs);
Additional source filters;
Possibility to limit user-generated posts in the grid;
Cache media time parameter;
etc.
You can learn more about all the characteristics at the
Instagram plugin
page.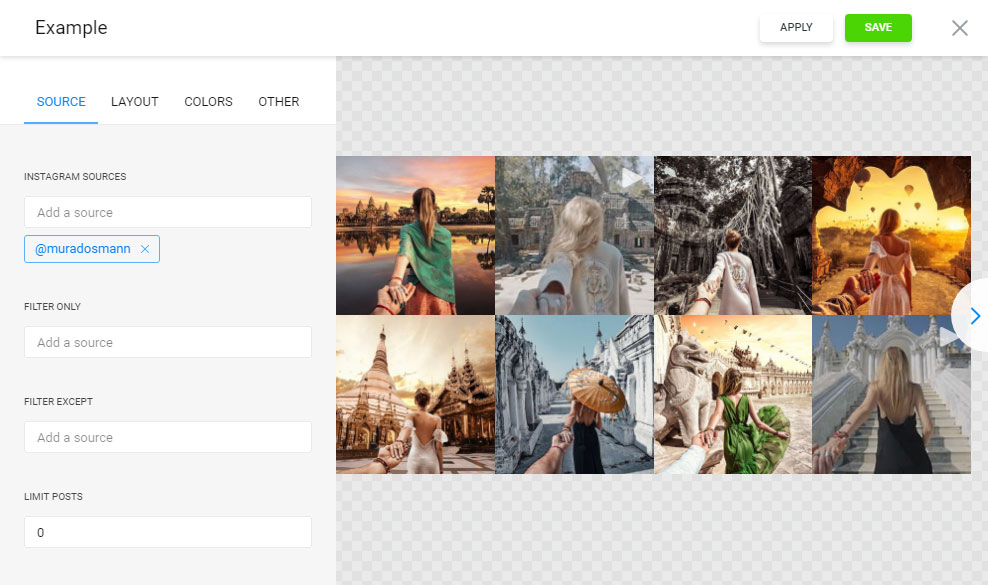 • Get the html code to insert into your web service
The resulting phase in Elfsight Apps is to achieve the feed script by clicking on "Get" link close to the plugin's name.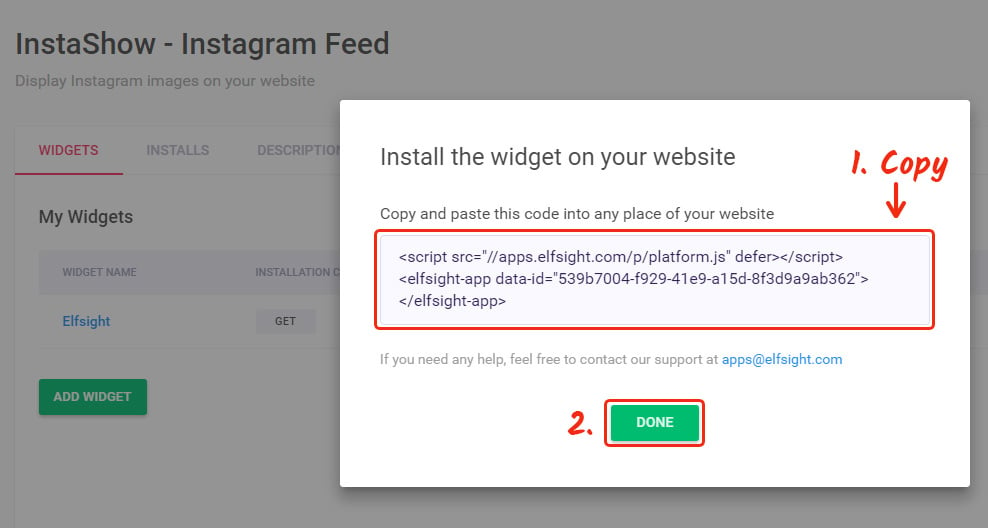 Stage 2: Installing Instagram Feed to Your Website
• Edit HTML code
Open the editor and add the widget code into the correct block. Save the changes and reinstall the page to your server.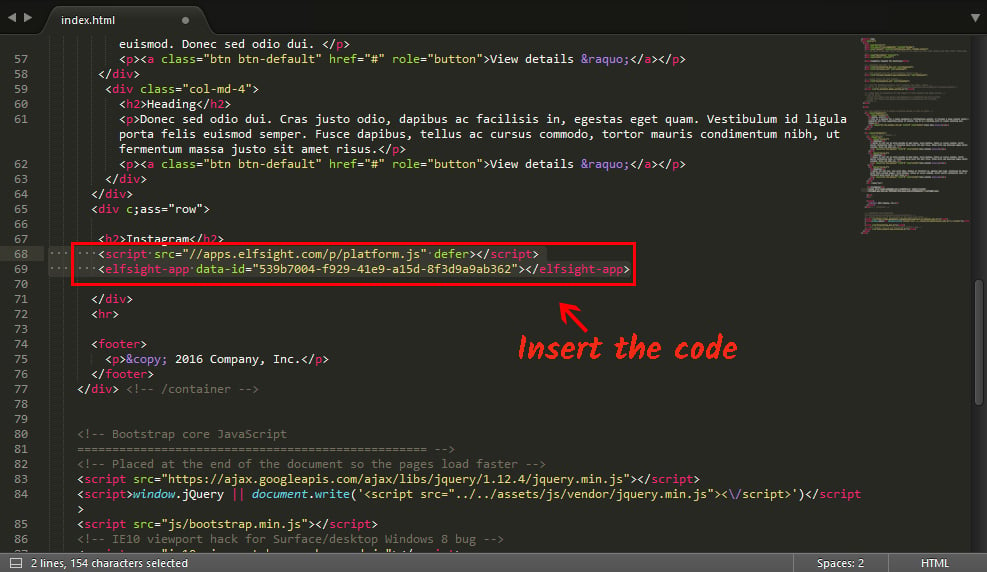 • Widget installation to an HTML website is complete!
After you've updated the page on the server, go to website and check out the result of your work.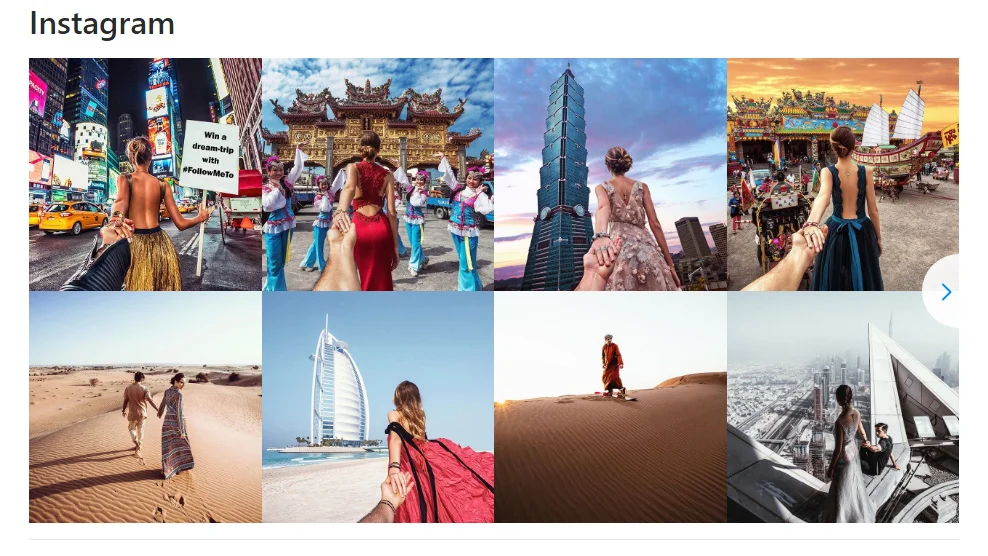 We've also prepared an article on how to
embed Instagram on any website
.
How to Correct Widget`s Settings after Setup
You have the opportunity to alter the app's configuration or the featured social profile in your account at Elfsight Apps. After you apply the improvements, they will be automatically carried out in your Instagram feed.
Best Instagram Feed Gallery for HTML website
InstaShow is a multipurpose Instagram image tool. Demonstrate unrivalled portfolios by means of our feed. Impress your customers with your site's feed.
Introducing Elfsight Apps
It is a web service with cloud solutions that will help you update your page and make your e-commerce more lucrative. It only takes two stages to set our products to any resource. Make your page perfect with Elfsight Apps!