Elfsight Contact Form
– is an unbelievably easy to install plugin that will help you create different types of forms for customer feedback.
Contact Form for your jQuery website
If you are searching for a fast and functional contact form to get higher responses from your audience and increase effectiveness of your web resource, then Elfsight plugin is the optimum solution for you.
Keep in touch with visitors 24/7, receiving messages on preferred email and increase leads for your business!
Stages of adding the plugin on your website
Installation of our plugin is extremely easy and intuitive; it will take not more than three minutes. Follow all steps described below to create a plugin.
Step 1: Create your custom plugin
• Setting the widget
Follow this link to access Live Editor and create a widget. Decide on the design and settings and create a widget that will suit your website.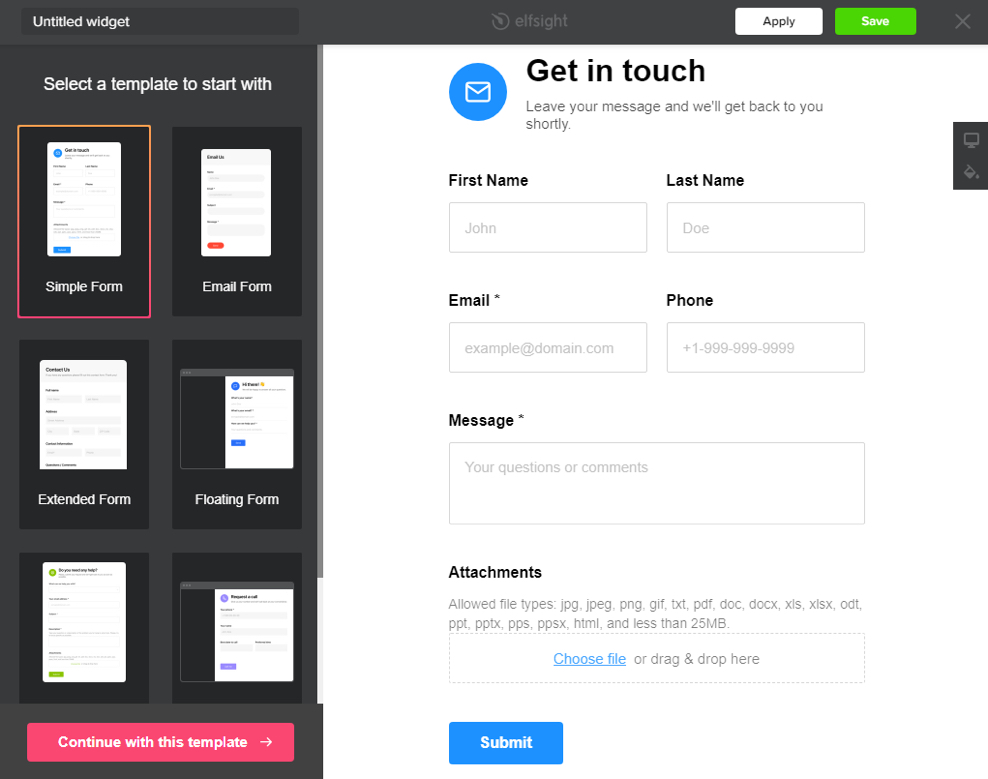 • Copy the code of the widget
The finishing step in setting up our service is to obtain the widget short code.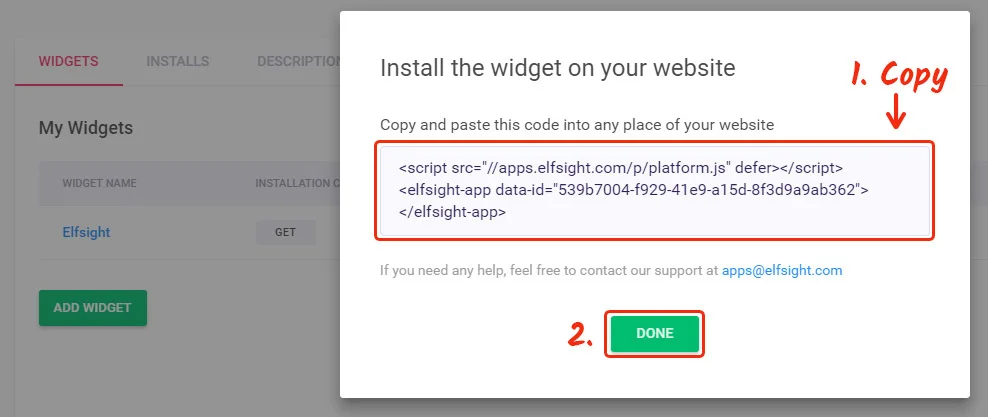 Step 2: Insert the plugin on your jQuery website
• Insert the widget embedding code
Open the page where you want the widget or a necessary template and place the widget code that you copied at Elfsight Apps. Save the changes.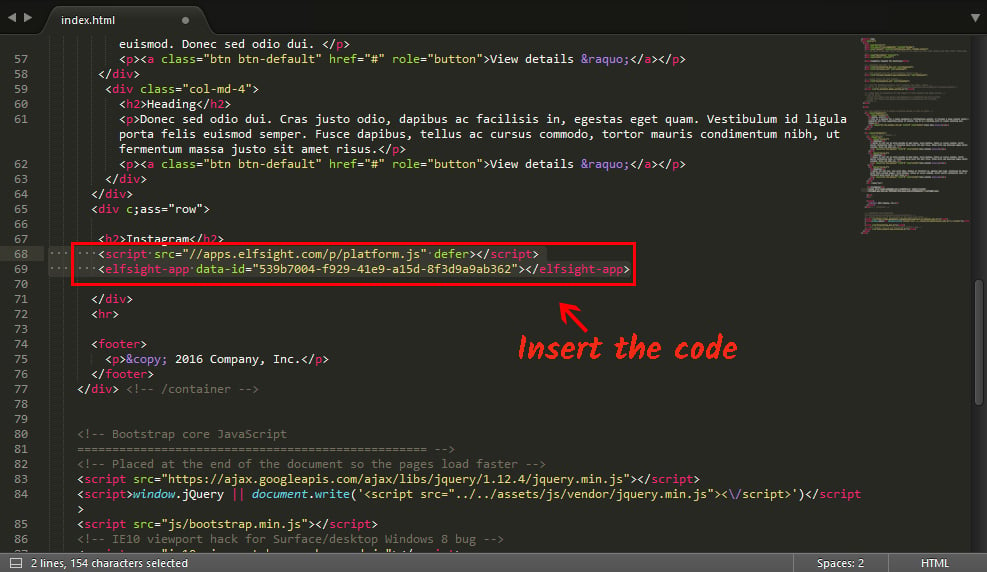 • Done! widget publishing was successful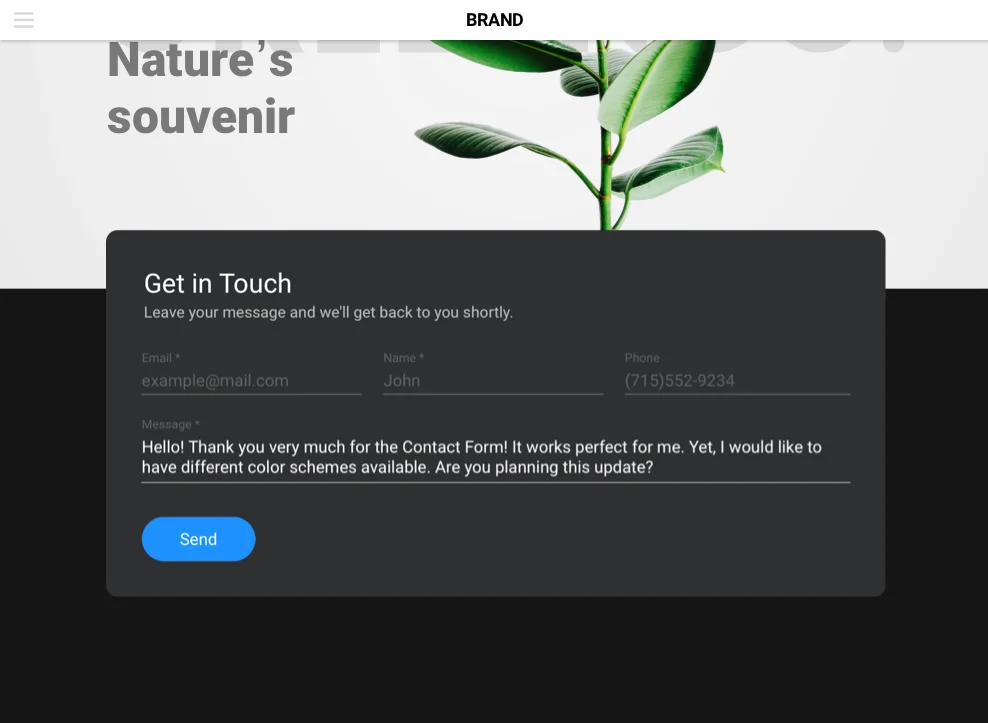 Elfsight Apps Account for adjusting the plugin
Following the installation of the plugin, all the customization of your form will be available on Elfsight apps. Changing field description, adjusting the layout or the way of showing and all other parameters of the editor are set from your account and applied on your website at once. In addition, in a personal Elfsight account you have a chance to try other apps for free and place them on your site.