Provide the answers to the main customer questions beforehand with the help of
Elfsight Accordion FAQ
. Explore a structured guide on installation and using of the widget for any site.
Unique features of JQuery FAQ widget
Crash all the doubts of your users and level up the sales rate. The most significant functions of Elfsight widget:
Help clients;
Increase conversion;
Reduce Support team load.
More info about the widget can be found on the main jQuery FAQ page.
Phase 1: Constructing a widget
Don't waste hours on web developing, you can insert a widget in just several minutes.
• Setting up a widget
In order to create your widget, visit our demo page and adjust the parameters in accordance with your needs.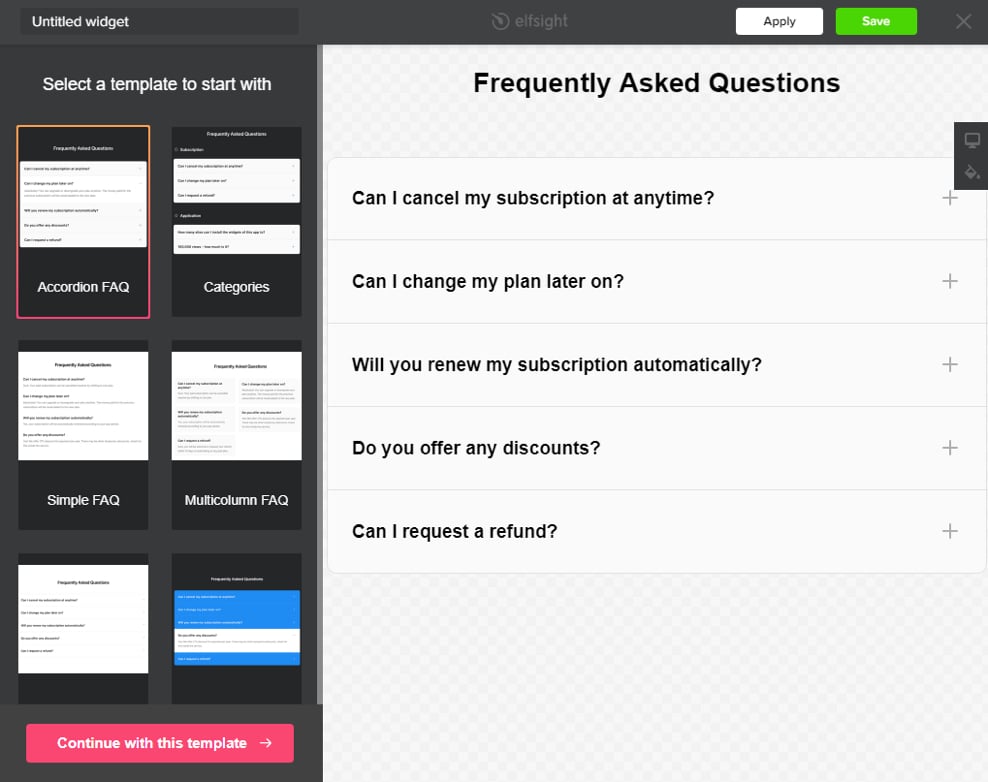 • Copying a setup script
Copy a code, which will appear in the popup, to paste it to your website.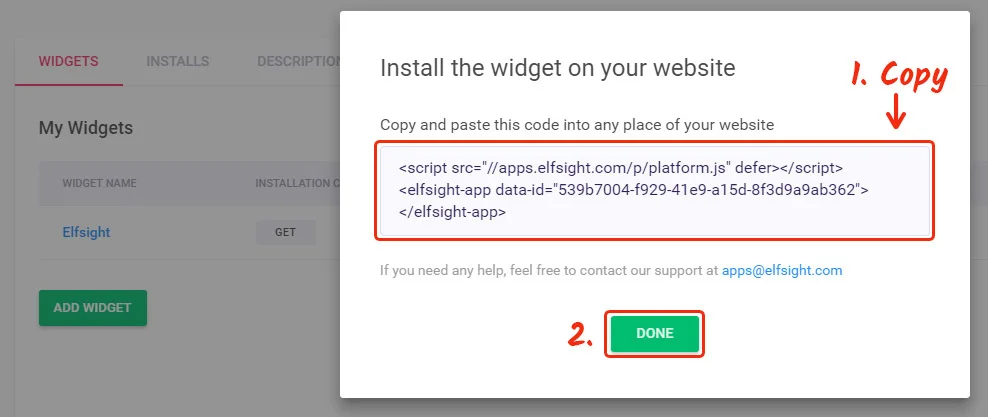 Phase 2: Publishing the widget on a website
The second point – put the created plugin into the code of your page or template.
• Add the plugin adding code
Open the page where you wish to have the plugin or a neceessary template and insert the plugin code which you acquired at Elfsight Apps. Apply the change.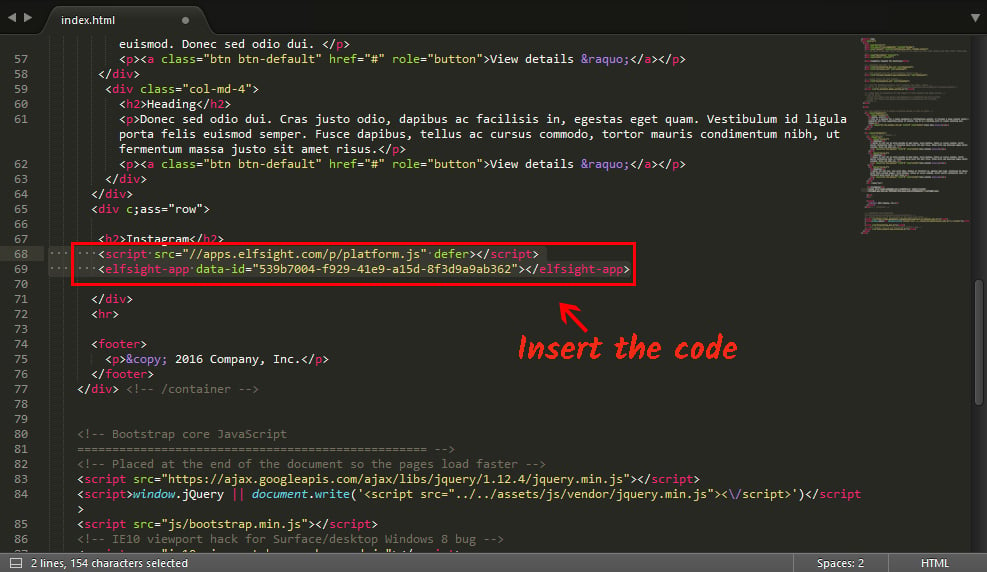 • Done! Plugin publishing was successful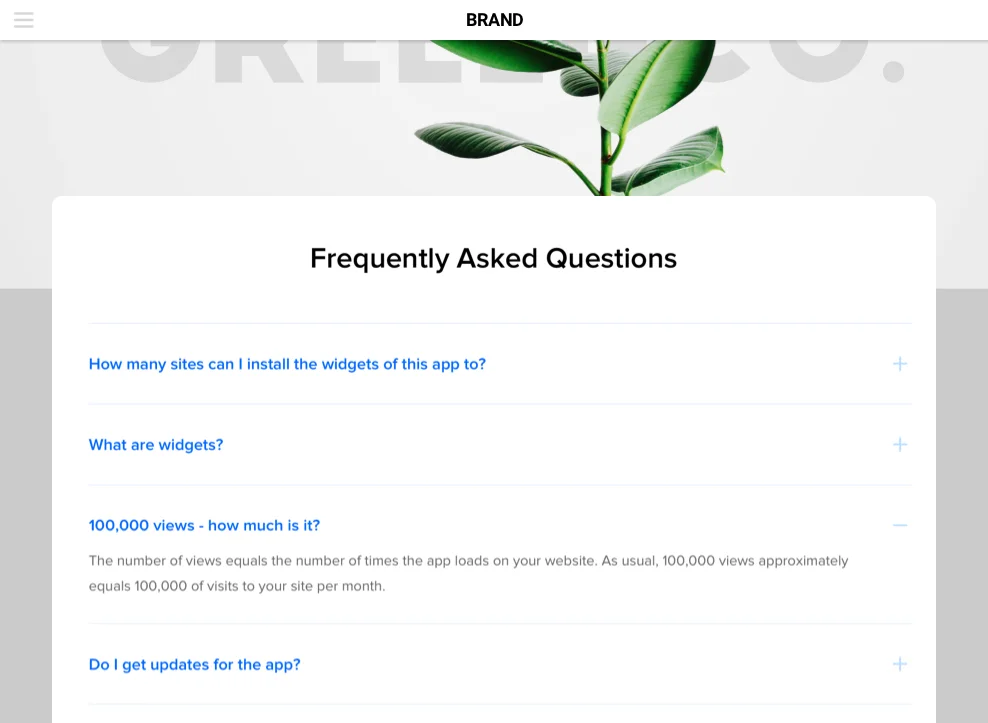 Changing settings of the widget
After you have added the Accordion FAQ widget, you may need to edit configurations or add some text. For this, get authorized into to your account at Elfsight Apps, open the needed widget and modify settings. Your edits will be automatically applied to your widget on the website.
More details about Elfsight Apps Service
This is a cloud service, which offers a fast access to a wide assortment of aps for your website. These apps are instruments to improve your website fast and simple independently. You don't have to be a web programmer or to hire one to use them, these apps are intuitive and doesn't require coding.