Elfsight Contact Form
is an utterly uncomplicated in tuning module that allows you create response forms, feedback forms and all other multiple forms without knowledge in programming.
Simple Contact Form for Your Joomla Site
If you are searching for a simple and functional contact form to have higher responses from audience and raise effectiveness of your site, then Elfsight module is the perfect solution for you.
Our leading features:
Premium design;
Responsive template;
Captcha protection included;
Popup and onpage options;
Two-minute installation.
Keep in touch with your visitors 24/7, receiving their feedback on requested email and increase leads for your business!
Actions to Add the Module
Installation of our module is extremely simple and intuitive; it will take not more than a couple minutes. Follow all steps listed below to install your module.
Step 1: Set up your own extension
Creating the extension
Follow this link (Live Editor) to create an extension. Pick the pattern and output settings to shape the extension that will be the best fit for your website. Or learn more on product page.
Get the code of the extension
The final step in installing our extension is to gain the product shortcode and paste it into the page.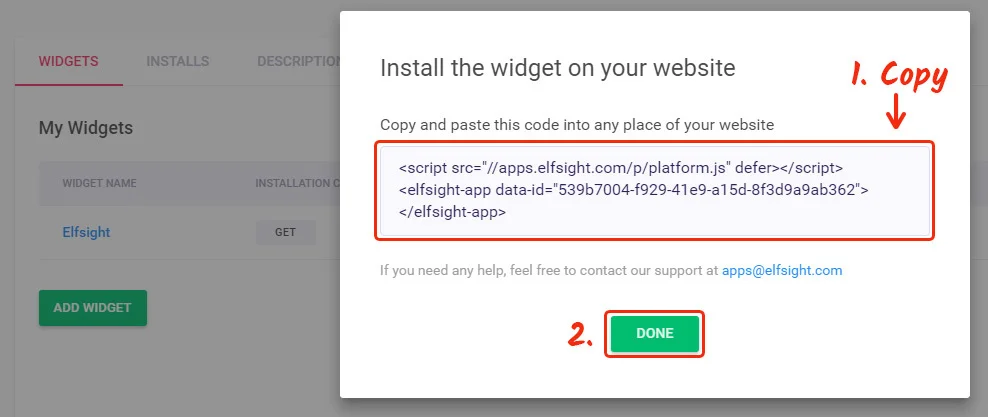 Step 2.1: Add full size contact form to a page
Pin your form to one of the pages.
Enter your account on Joomla
Log in to admin panel and go to editing.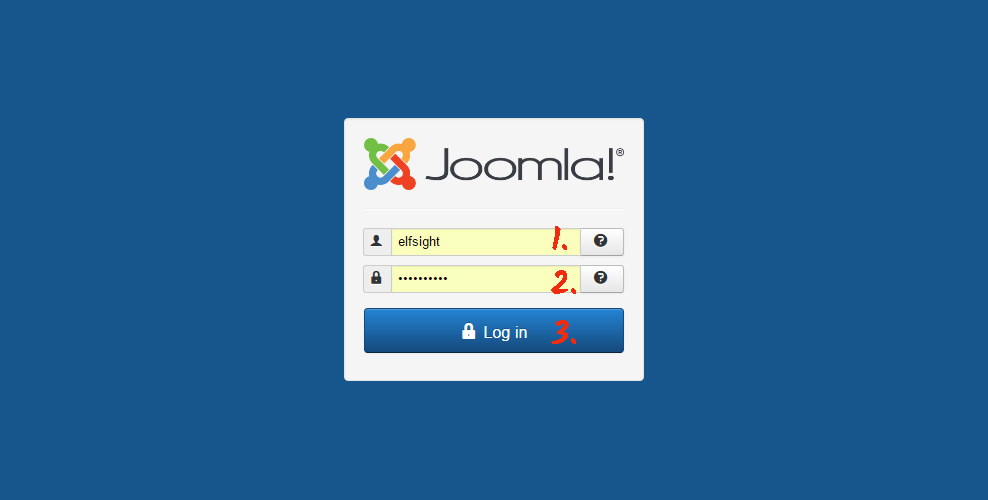 Go to the tab with pages
Choose the page to insert the form to.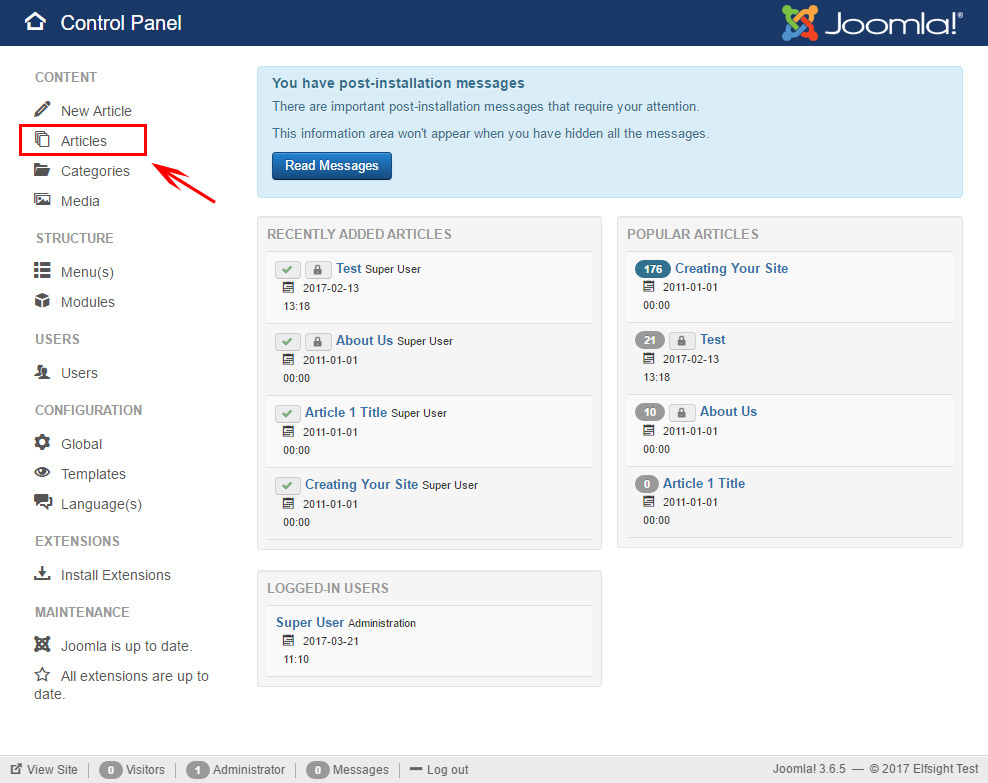 Choose the page
Click the required page from the search.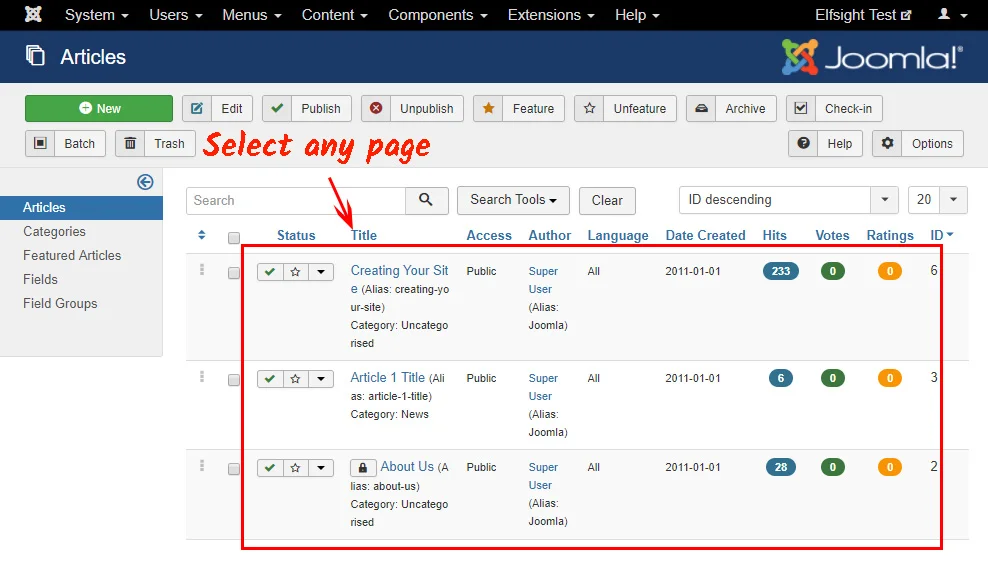 Insert the code of the form
Turn the page into HTML format and add extension code. Save the changes in content and on the page.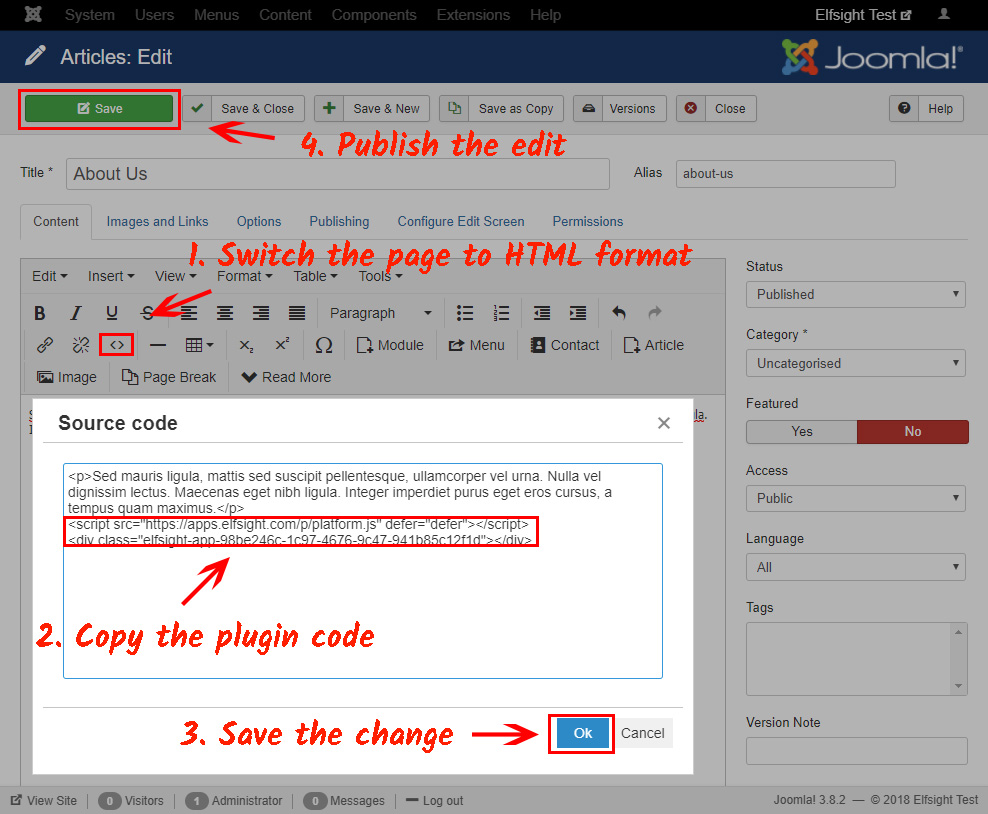 Finished!
Contact Form has been successfully installed!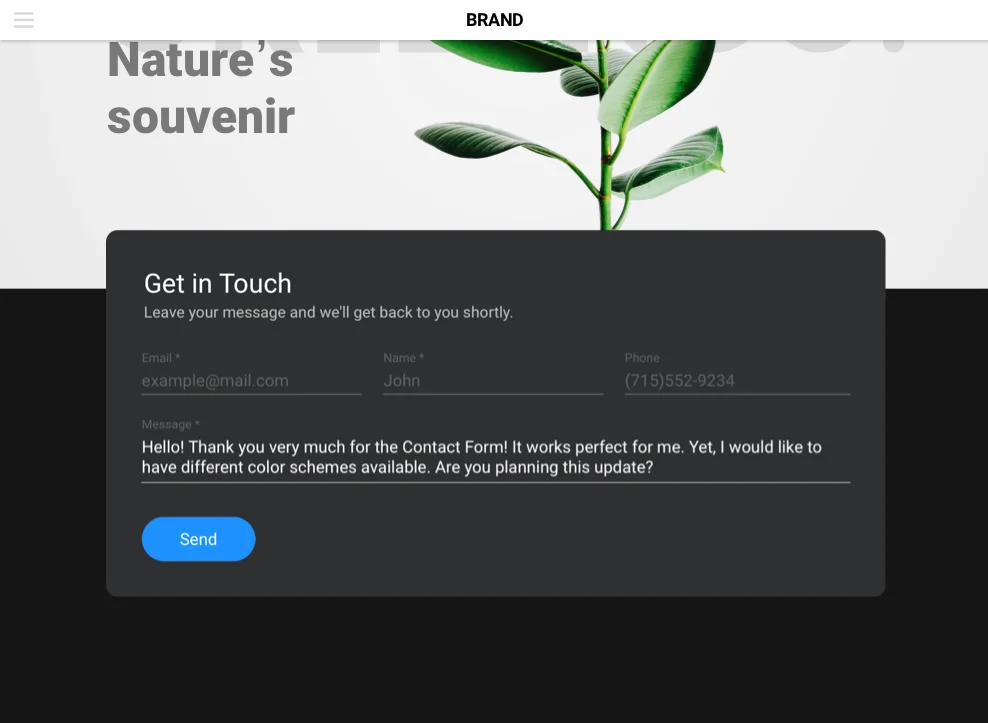 Step 2.2: Add popup Contact Form to follow visitor's scroll
Popup form can be added to each and all pages of your Joomla website.
Edit the website
Click "Templates" in the upper menu on "Extensions" tab.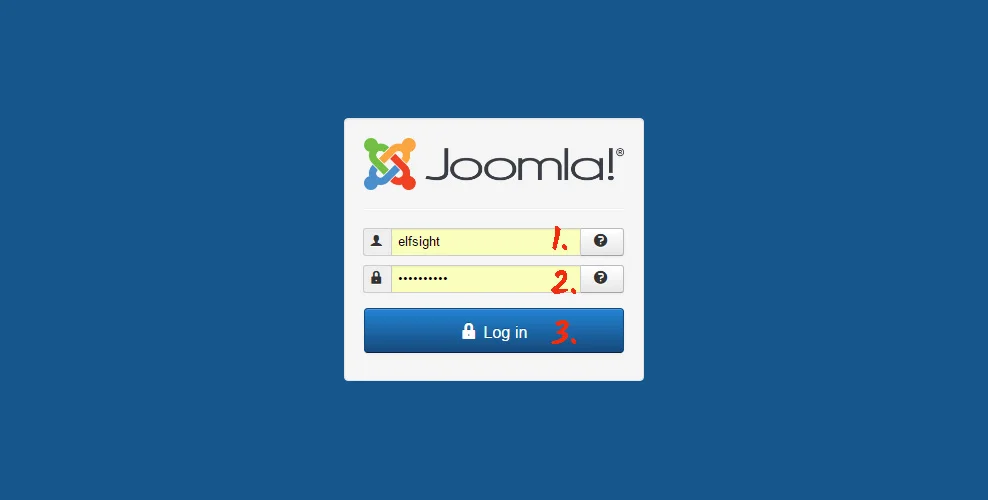 Choose the site theme
Pick out the current site theme from the list.

Add the extension
Select the appropriate theme template and paste the extension into the website code. Save the changes.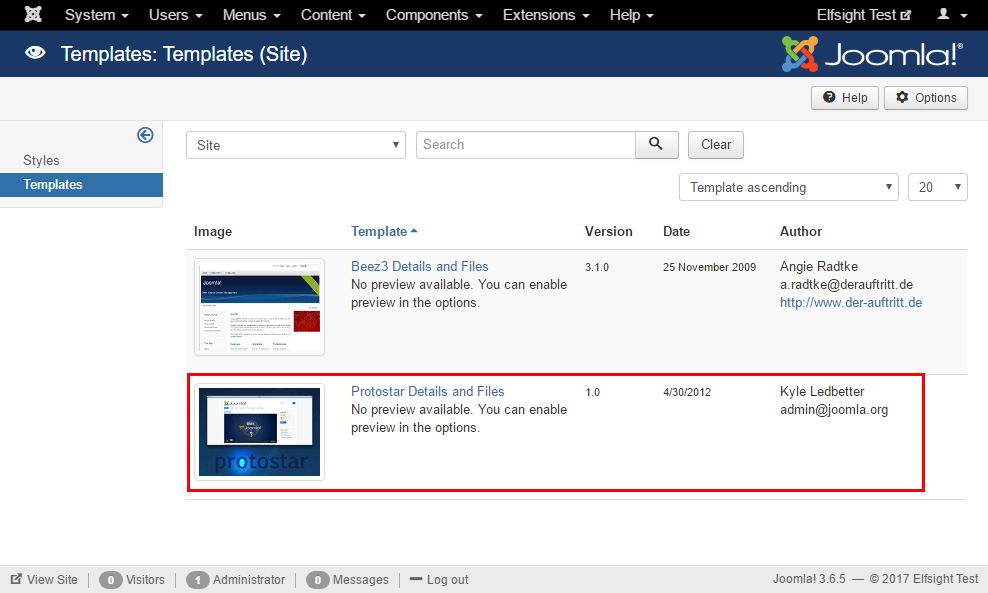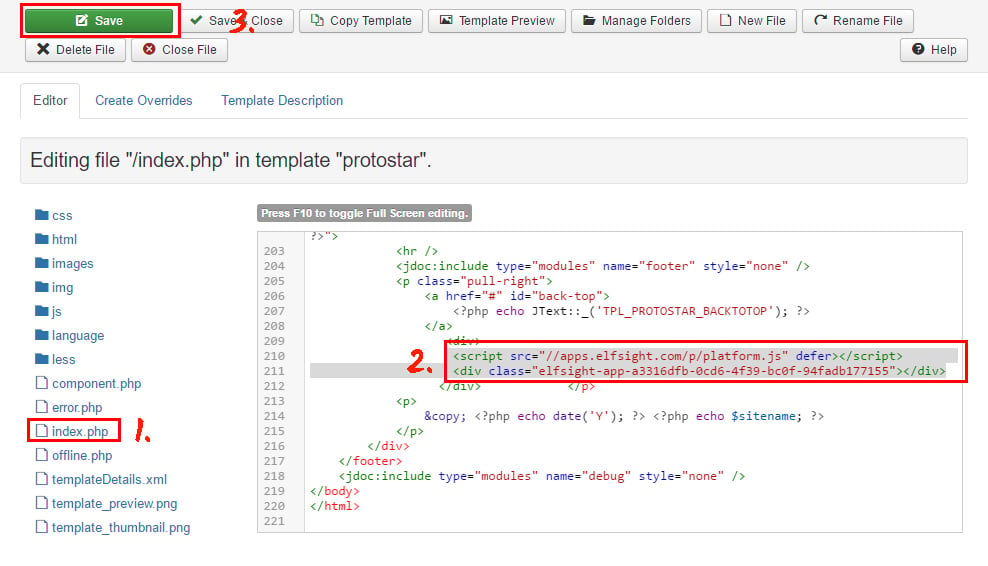 Contact form has been successfully installed!
Go to the website to check out your work.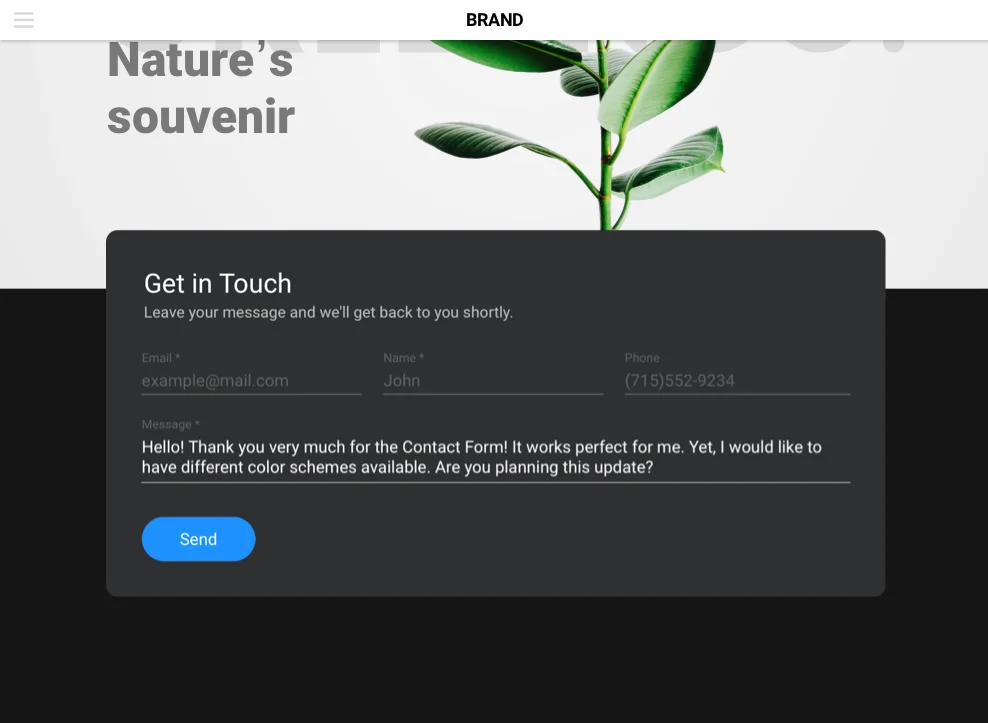 Elfsight's Joomla Contact Form Templates Catalog
Browse our contact form templates catalog and find the perfect template to optimize your Joomla website's performance: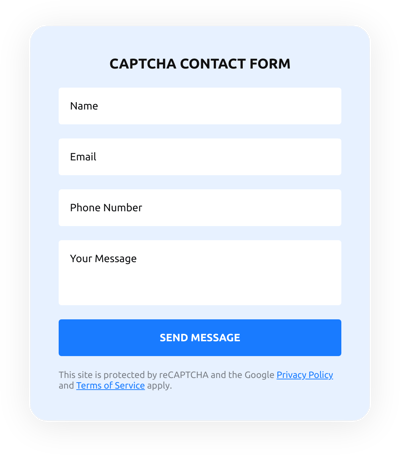 Elfsight Apps Profile for editing the module
After the product is shaped, you can also alter it any way you want. For this, visit Elfsight Apps site and start Live Editor. You can edit texts, alter templates, or choose preferable display option. All changes you've made in the Live Editor will be shown on your website right away. For trying and installing other effective Joomla extensions, enter your Elfsight account.