Do you wish to set up a social profile gallery or a series of photos to a page? Utilize the high-end cloud-based service -
Elfsight Apps
, that will allow you to show any social widget on a Joomla website in a flash and in a simple way.
Quick Setup of Photo Plugin in 2 Phases
Show an eye-catching portfolio on your proper Joomla web platform with no need in coding skills in only several steps with the help of our widget.
Find out more about the extension!
Video Guide
Phase 1: Personalize Your Social Profile Gallery
To display the
Instagram Widget
, you have to register at our service and get the individual code.
• Register or login to Elfsight Apps
First of all, in order to start using our platform, please,
register
. Add only accurate online mail addresses and passwords to register. If you already have an account, please,
authorize here
.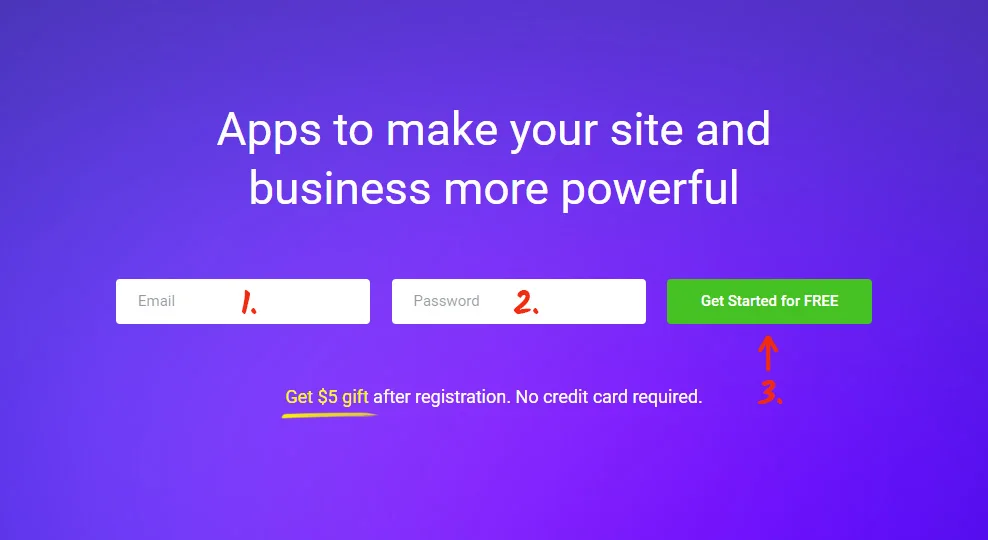 • Select the necessary widget for your site
Our online service provides users with various products for online resources. To build in an Instagram feed on a Joomla website, you should select
InstaLink
.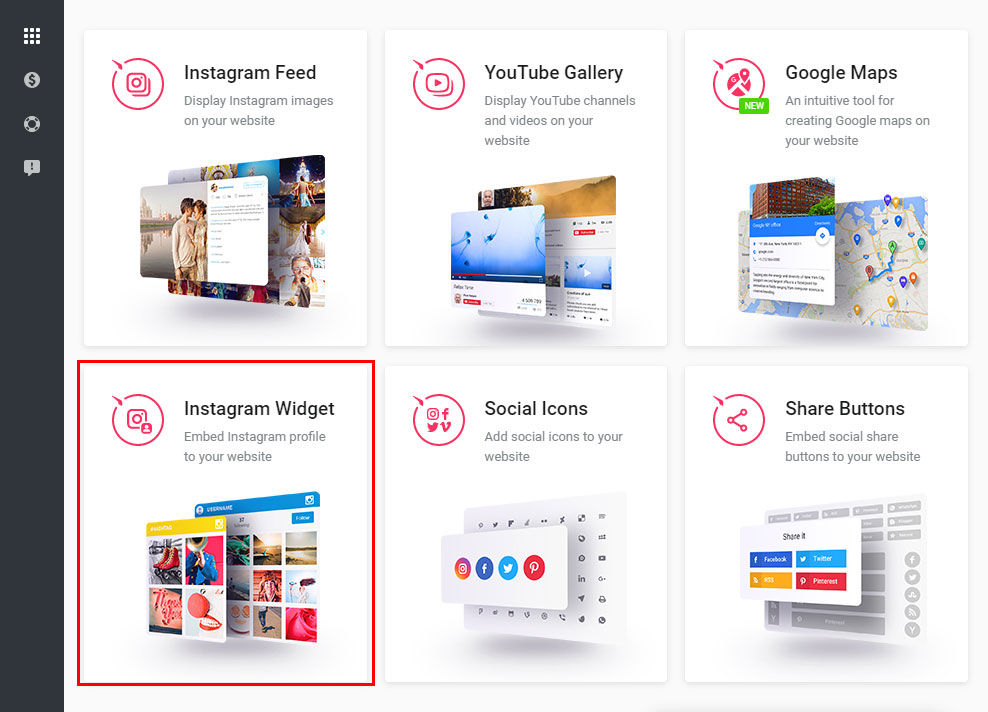 • Make InstaLink meet your desires
The design, styles and output parameters to shape the gallery that will blend with your website.
InstaLink key features
:
Infinite number of combinations of Instagram sources (profiles, tags, locations and photo URLs);
Complementary source filters;
Ability to limit social pictures in the gallery;
Cache media time option;
Etc.
You are able to appreciate all the values at the
Instagram widget
page.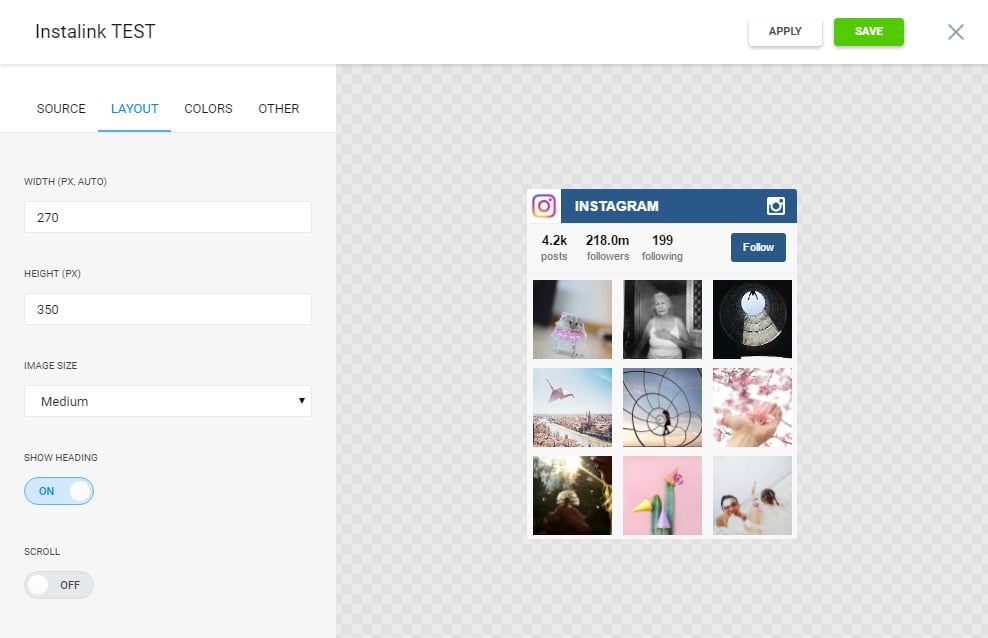 • Receive the code to put it into your site
The concluding stage at our service is to take the widget code by clicking "Get" tab close to the plugin's title.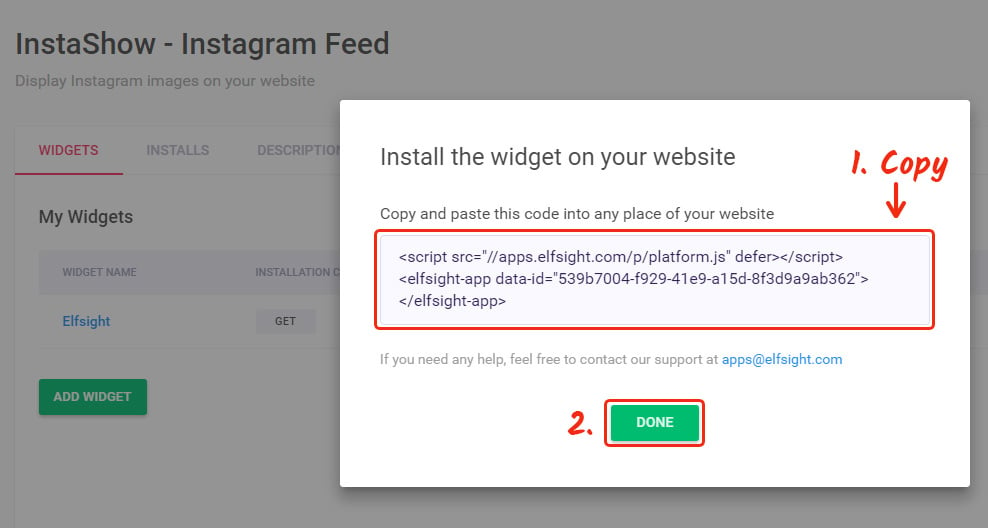 Phase 2: Display Social widget at Website
The concluding action of installing the plugin is to place the gallery on the web resource. Further you'll find the guide for Joomla, but you can also
embed Instagram on any website
.
• Enter the Joomla admin panel
Log in to go to site management panel.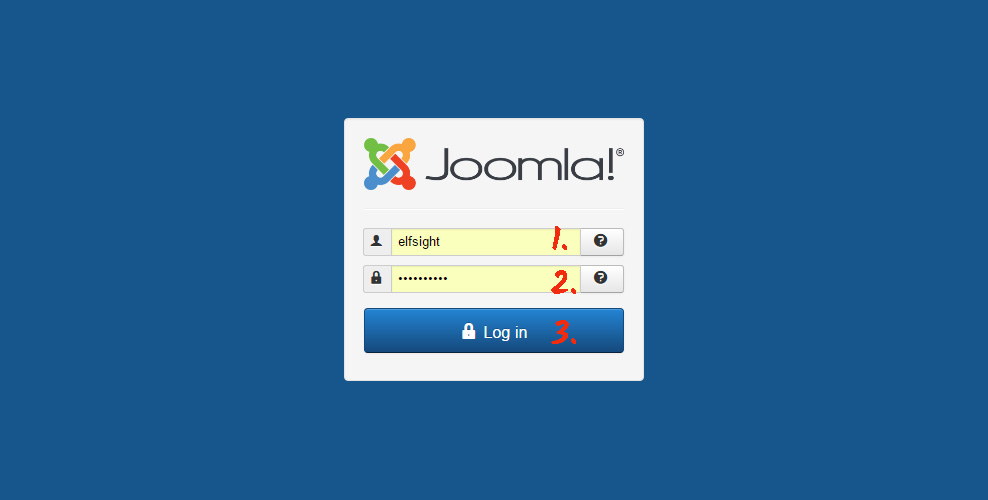 • Go to "Articles" section or to any corresponding section
Go to pages' list to select the page to place the plugin on.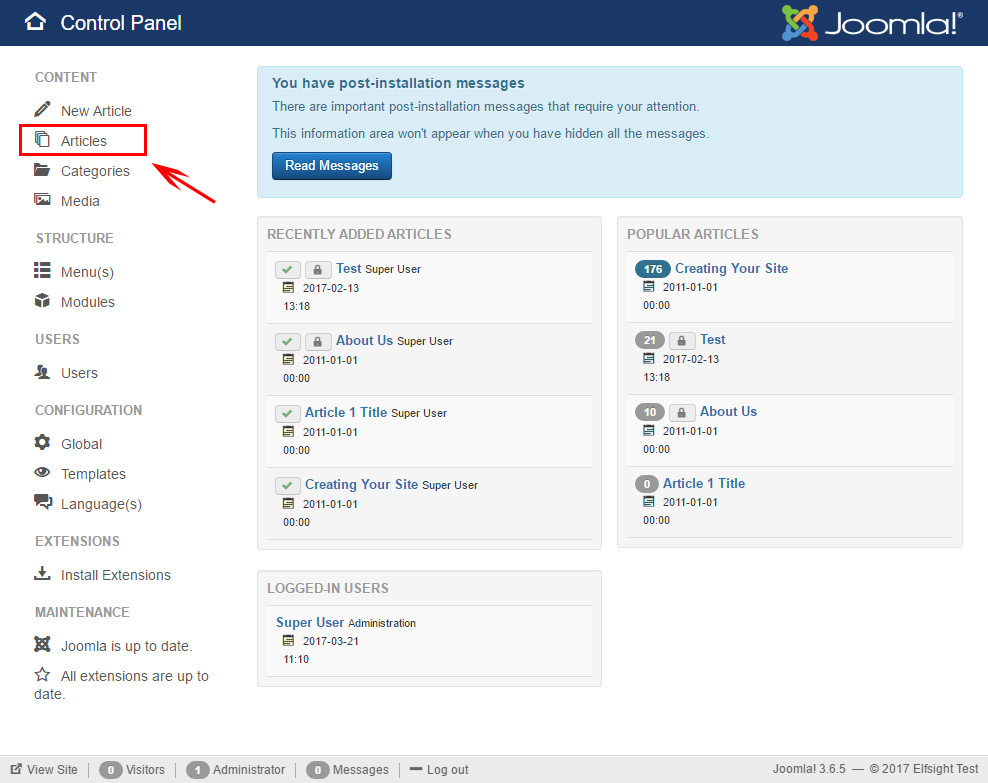 • Go to the selected page
Go to the selected page to make the changes.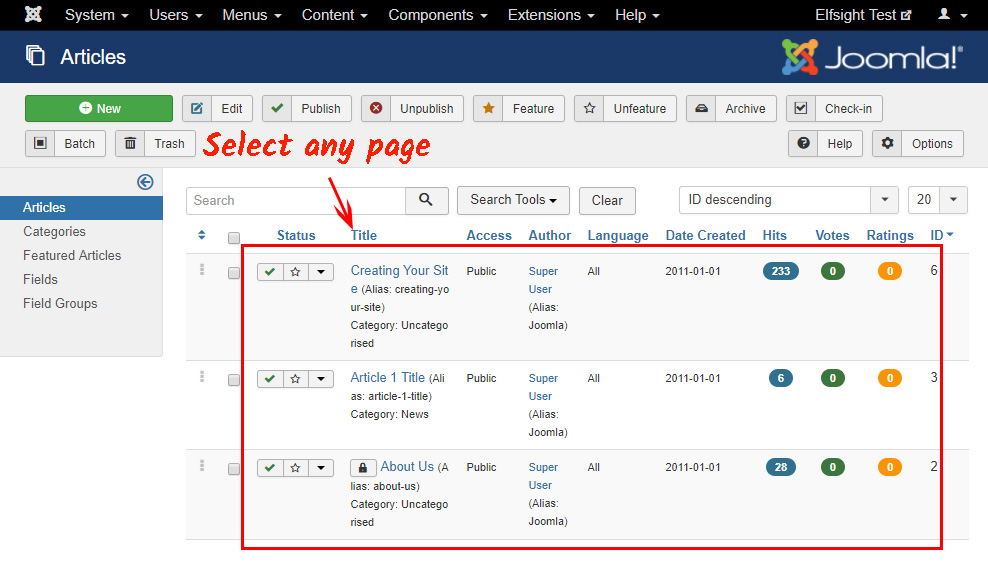 • Edit the page
Switch the content to HTML mode and insert the widget`s code. Press "Save" to save the edits and publish the page.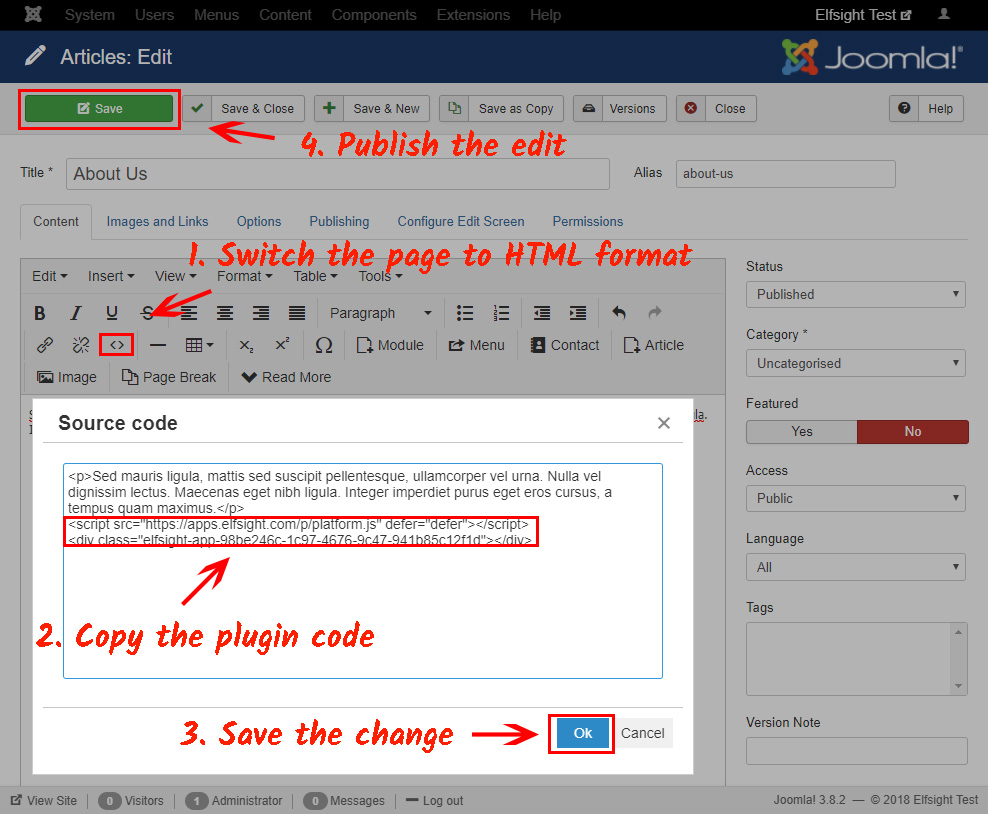 • Ready!
The plugin has been successfully installed.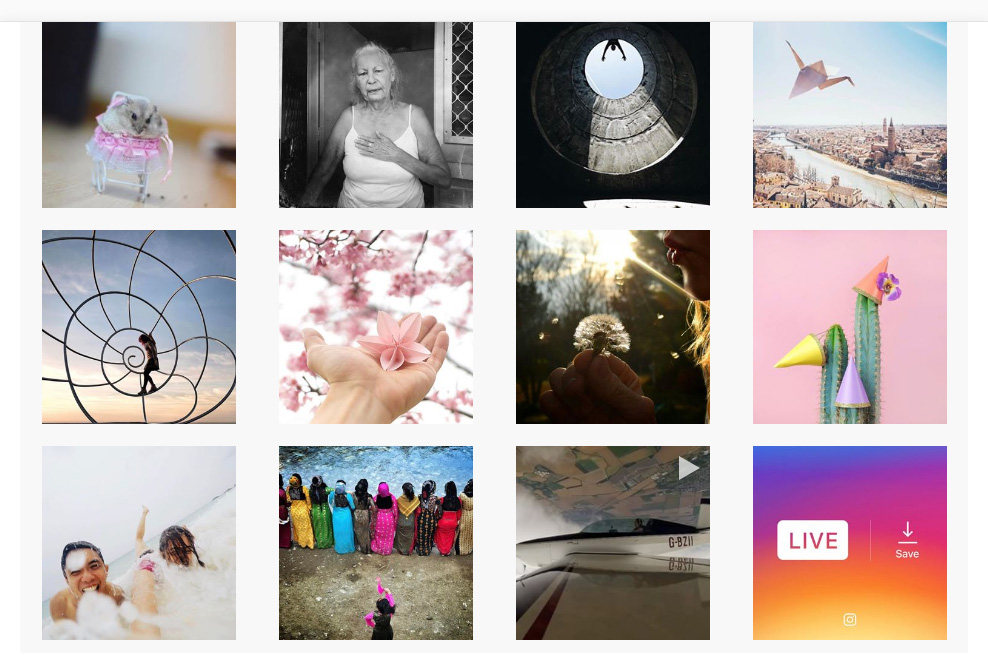 Changing the Product's Settings after Installation
If you'd like to edit the UI parameters or to reshape the feed source parameters after you've saved the widget to your blog, enter your own profile at Elfsight Apps. Next, visit «Dashboard» section and switch to improving InstaLink.
Features of Instagram account Gallery InstaLink
Are you eager to show your own photos or create a high-quality portfolio for personal platform? Use our user-friendly and instantaneous Instagram photo widget:
User-friendly for newcomers and experts
Fast loading speed
No additional load for your web pages
On top of that, our team gives eternal technical support that will fix all the possible questions with creation or configuration. See more our
Joomla extensions
.
Details about Elfsight Apps
It is a cloud service that grants you the opportunity to show the Elfsight web solution in merely a couple of phases with no development proficiency. Our module lets you skyrocket performance and enhance the pages of your proper website.