Embed Instagram Live Feed widget
The Instagram Live Feed template can help amplify your social media presence on the website without any extra work or knowing how to code. Promote branding with live-stream content straight from your account, allowing website visitors to watch it in real time and get more insights.
Works on 99.9% of websites
Features
Multiple Feed Sources
20+ Ready-Made Templates
Content Filtering
Feed Sorting
Several Post Layouts
Post Styles
Popup Content Display
Post-Click Settings
10+ Color Palettes
Customizable Elements
Follow Button
Custom CSS Support
Mobile Responsive
Multilingual Support
Automatic Feed Updates










































Template Catalog
Need a Different Template?
Check out more ready-made templates for any use case or build your own!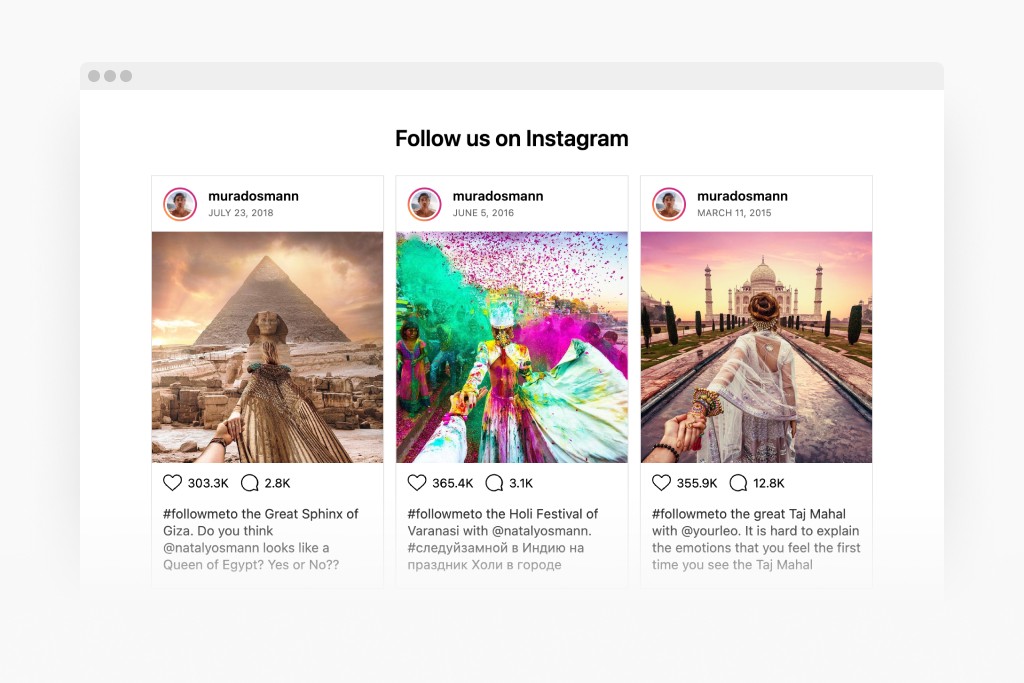 Embed your favorite Instagram posts on your website for better brand engagement.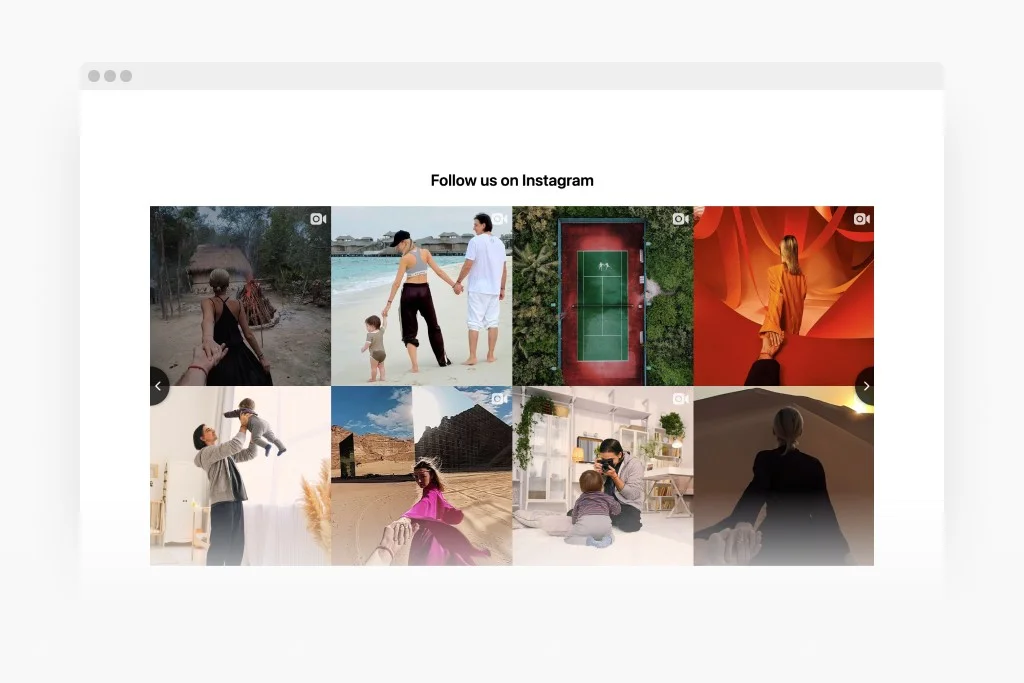 Embed a custom Instagram gallery of images and videos on your website to complement the brand style.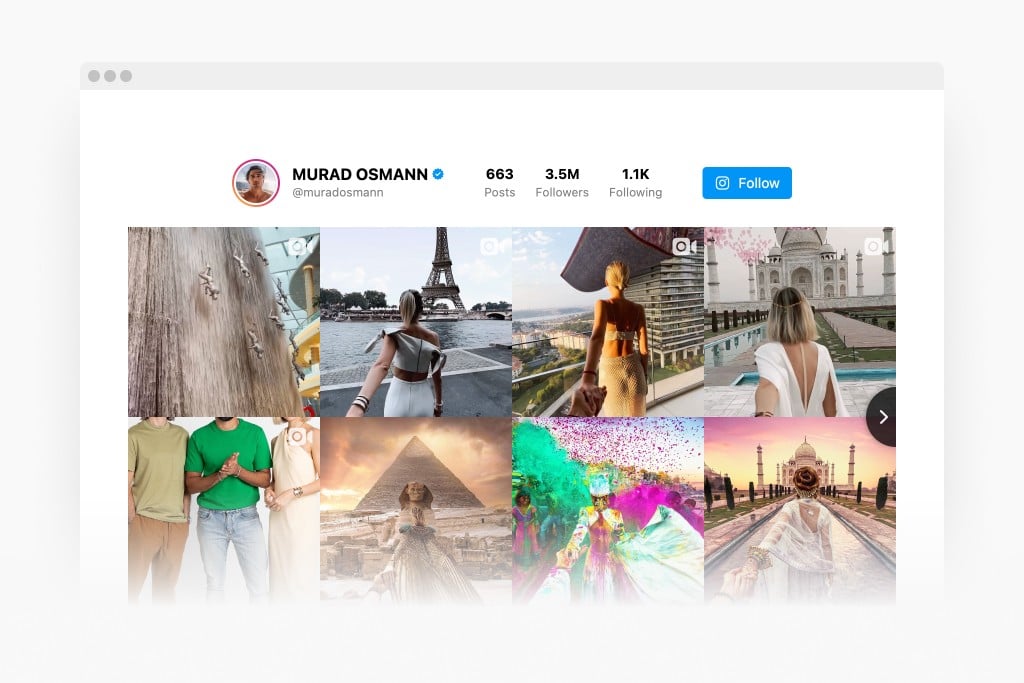 Embed an Instagram feed with profile details to highlight the legitimacy of your brand.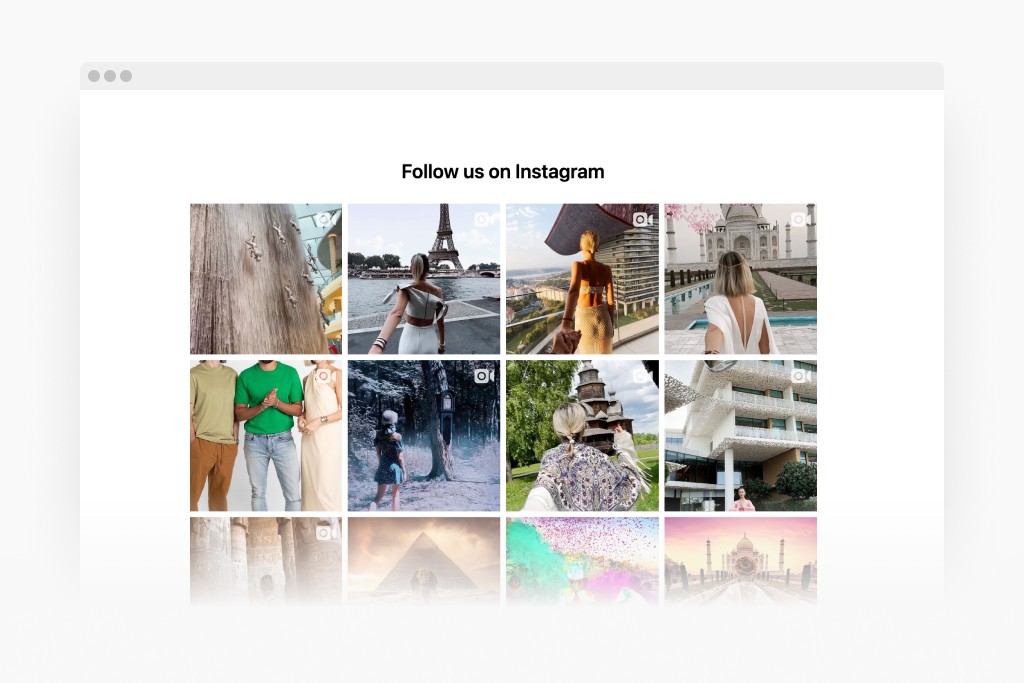 Embed a customizable grid of the Instagram feed on your website to enhance your website's visual appeal and raise brand awareness.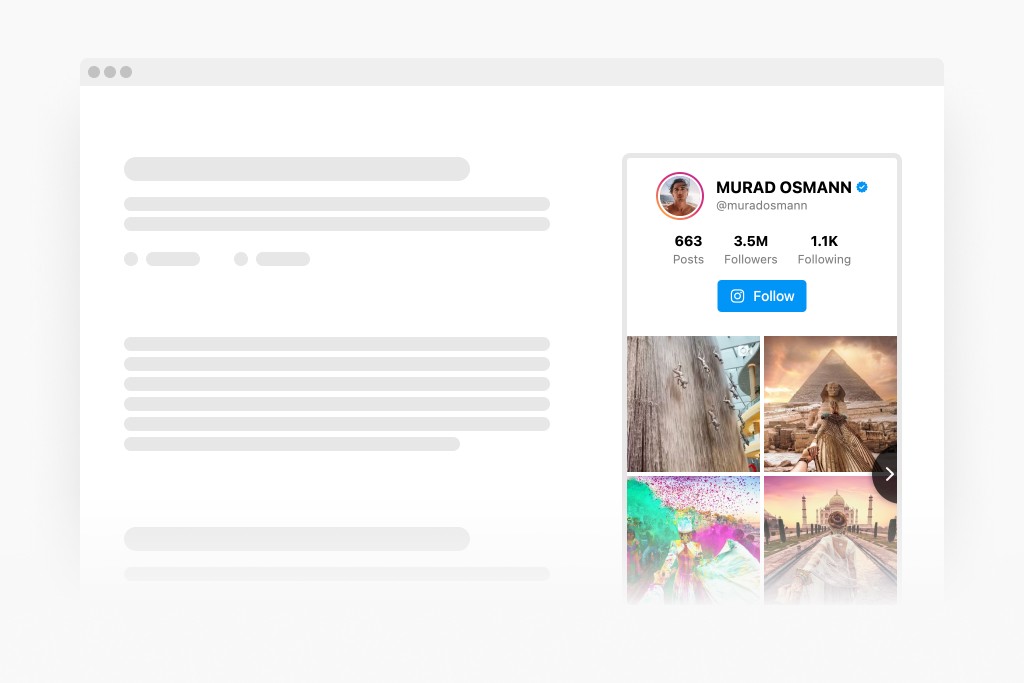 Embed your Instagram posts in a sidebar content area of your website to draw more attention.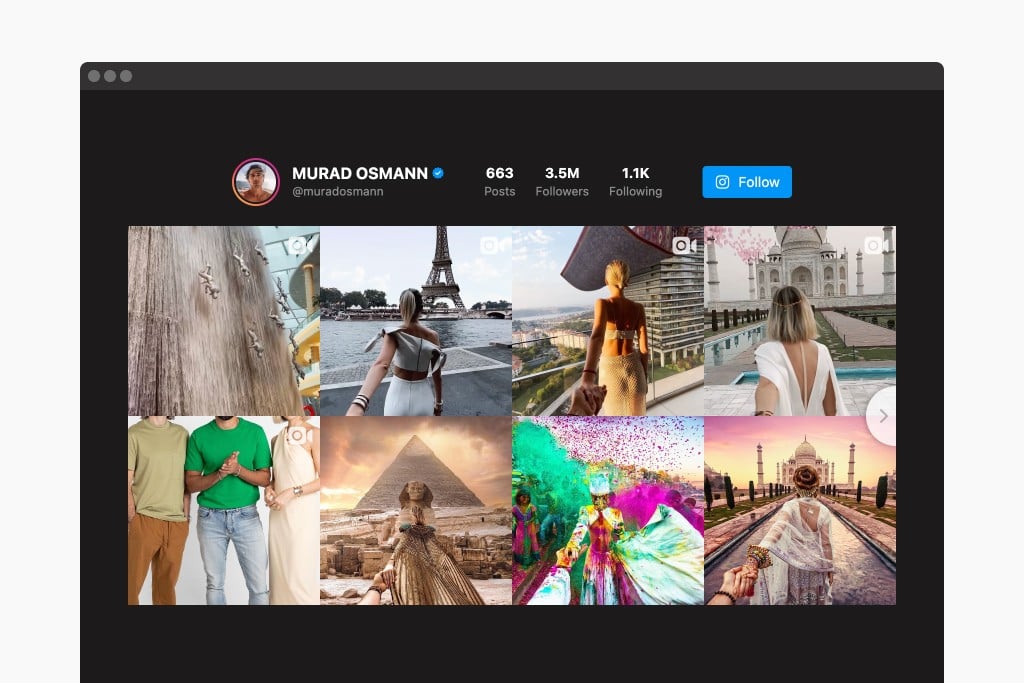 Embed an Instagram feed on your website that updates in real-time to attract more views.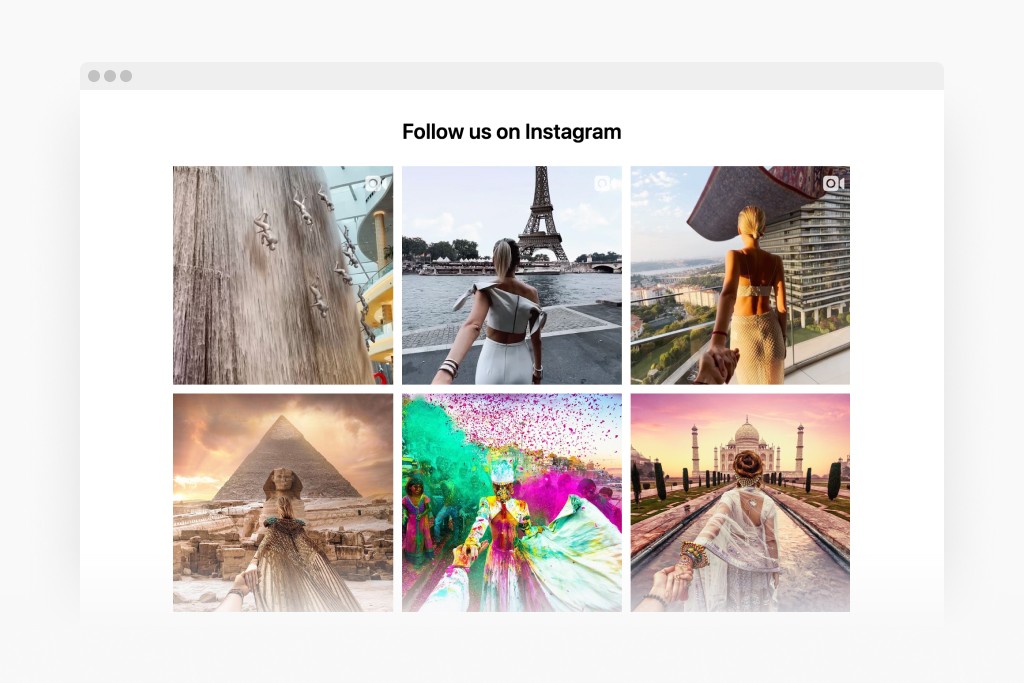 Embed a photo feed on your website to keep your viewers informed and engaged with the brand story on Instagram.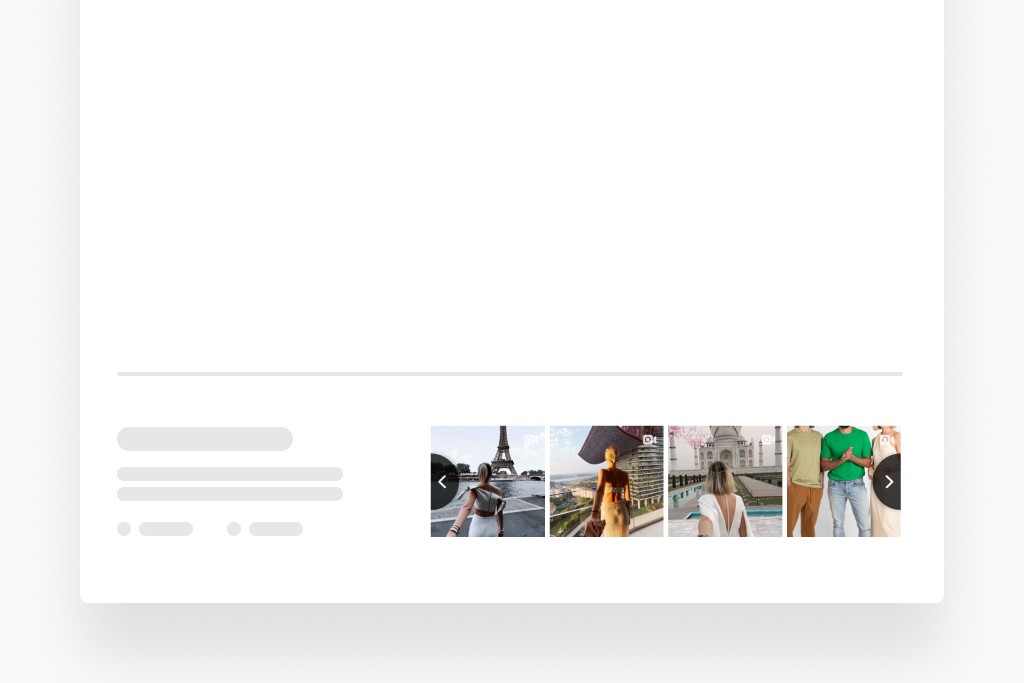 Embed a stylish Instagram content in a website's footer to give viewers a chance to explore your feed.
No Suitable Template?
You can easily assemble the widget you need using our simple-to-use configurator.
Here's what people say about Elfsight Instagram Feed widget
Unbelievably simple to set up an Instagram Feed that looks so professional. Elfsight's exceptional support team is always ready to help with any issues. Makes the process of sharing a custom social feed on the website like a breeze.
The Instagram Live Feed template is ideal for those looking for an easy to add widget that functions seamlessly across multiple platforms. Getting a coding-free widget that guarantees consistent work, a modern design, and a responsive interface on digital devices is often a difficult task. But not with this tool!
Elfsight has saved me weeks of frustration trying to embed an Instagram widget on my client's website with this template. Additionally, their customer service was responsive and supportive. Tremendous!
FAQ
How to embed the Instagram Live Feed widget on the website?
In case you want to add the live feed from your Instagram to the website, you should follow these steps:
Customize the Instagram widget's appearance to suit your website's design.
Log in to your Elfsight admin panel or create a new account without charges.
Receive the installation code exclusively designated for you.
Visit your website.
Paste the code into the site editor. You're done!
Read our post to have more information about how to embed Instagram Feed on any website.
What website platforms does the Instagram Live Feed widget integrate with?
Regardless of the platform or CMS—almost every website can showcase your Instagram Feed smoothly. Here are the most popular ones:
WordPress, Woocommerce, Wix, Weebly, Webflow, Squarespace, Shopify, Prestashop, Opencart, Mailchimp, Magento, jQuery, Joomla, HTML, Google Sites, Godaddy, Facebook Page, Elementor, Drupal, Divi, Bootstrap, Blogger, BigCommerce, Clickfunnels, Adobe Muse, and many others.
Take advantage of the widget's benefits, and there won't be any problems with compatibility!
Can I use the Instagram Live Feed template for free?
Yes, indeed! Elfsight employs freemium pricing discrimination! The free Lite plan covers all fundamental necessities and is perfect for starters. Therefore, if you aim to create, this tool is the ideal choice for you! You can stick to this plan for as long as you like or get upgraded to unlock the additional features.
What sources of content are available for the Instagram widget?
It heavily depends on Instagram as the primary source. Yet, the plugin has an account type categorization:
Public Account and Hashtags
User's Business Account
User's Personal Account
How to customize the widget for Instagram Live Feed?
If you wish to personalize the template, you may want to consider modifying these elements and features:
Layout settings
You can personalize the layout by adjusting the design style, number of columns and rows, header, and feed title. At this moment, there are two available layout formats—Slider and Grid—so choose the one that suits your site design choice better.
Color palette
The Elfsight team has created 12 color schemes for the Instagram Feed widget: Sky, Dark, Emerald, Jeans, Leather, Light, Night Life, Orange, Red Power, Yellow, and Custom.
Sorting and filtering
The widget has an integrated filters feature that helps you showcase and hide some posts based on a hashtag or phrase. Plus, you can sort the order of Instagram content by publication date and source list position.
Custom elements
Customize the Instagram Live Feed elements: include the feed title, show or hide post elements, set the call-to-action buttons, change colors, or even place a Custom CSS to match your visual style.
Our Support Team is available to offer any extra assistance you need!
Help with Instagram Live Feed Setup and Website Installation
If you need assistance or more information about the widget template, be sure to check out these resources:
Support
Access professional assistance from the Elfsight support team if there are any issues. Or browse for a solution in the Help Center.
Forum
Join our lovely community of curious minds, exchange thoughts, find help, and take part in activities!
Wishlist
If you believe our widgets require additional features, you may make suggestions via Wishlist.