Want to share your cool Instagram content on your website pages? This is really easy to do in a few clicks. In this article, we will look at all the possibilities on how to do this and how you can embed any post, photos, image, timeline or gallery to your website.
A few words about Instagram Feed widget
If a person has a business or a blog, then, with a high degree of probability, they also have a website or an online store. And sometimes you need to embed a content from their Instagram account there. And there is a tool that allows you to do this easily and quickly. We're talking about Elfsight Instagram Feed. Using this tool, you can create an interactive feed with your Instagram content – posts, galleries, videos and timelines right on your website.
The widget works very simply. You just need to design your feed in the way that suits you and embed it on your website, and the content from Instagram – posts, galleries, timeline and videos will be updated automatically.
Here are the steps you need to follow to embed an Instagram Feed to your website:
Using Elfsight free demo, shape your widget and save the changes.
Copy the code of your Instagram Feed from the appeared popup window.
Open your website's HTML editor, set the plugin on the needed place.
Save the changes. The setup of your custom Instagram Feed is complete.
Try all the Instagram Feed awesome features and create your widget right away!
Using Instagram Feed, you can freely add any content from Instagram to your website – from simple posts to galleries.
Embed Instagram Feed to your website
Adding a gallery, post or timeline to the Instagram website is not so difficult – just use our handy guides. How to do this, we will consider below in detail.
How to embed Instagram gallery to your website
To add an interactive Instagram gallery to your website, you need to follow a few simple steps. Follow these steps:
Use our handy demo and choose the appropriate template.
Select the Instagram gallery you want to embed on your website and create your widget.
Copy the code of your Instagram, gallery and embed it on your website.
For even more interesting details about the Instagram gallery template and other cool details, look for our detailed guide on installing a gallery on your website!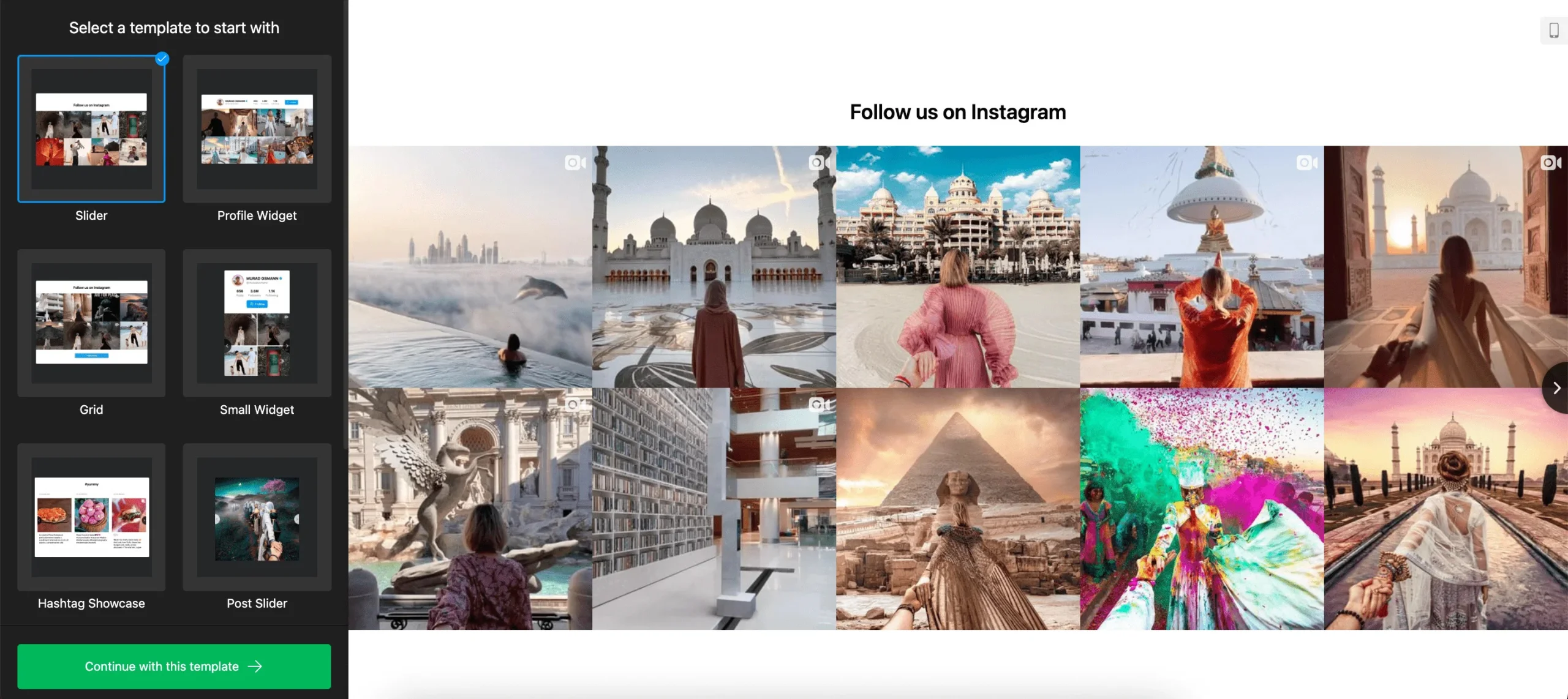 How to embed Instagram post to your website
If you want to add your or some popular blogger's post to your website, then it will be quite easy to do. Just follow our simple instructions:
Go to the widget's demo and choose your post template.
Choose the post you want to demonstrate via the widget, personalize it and save results.
Copy the code of your Instagram post widget and embed it to your website.
And don't forget to see how cool and convenient you can design your post with our Instagram widget in just a few clicks.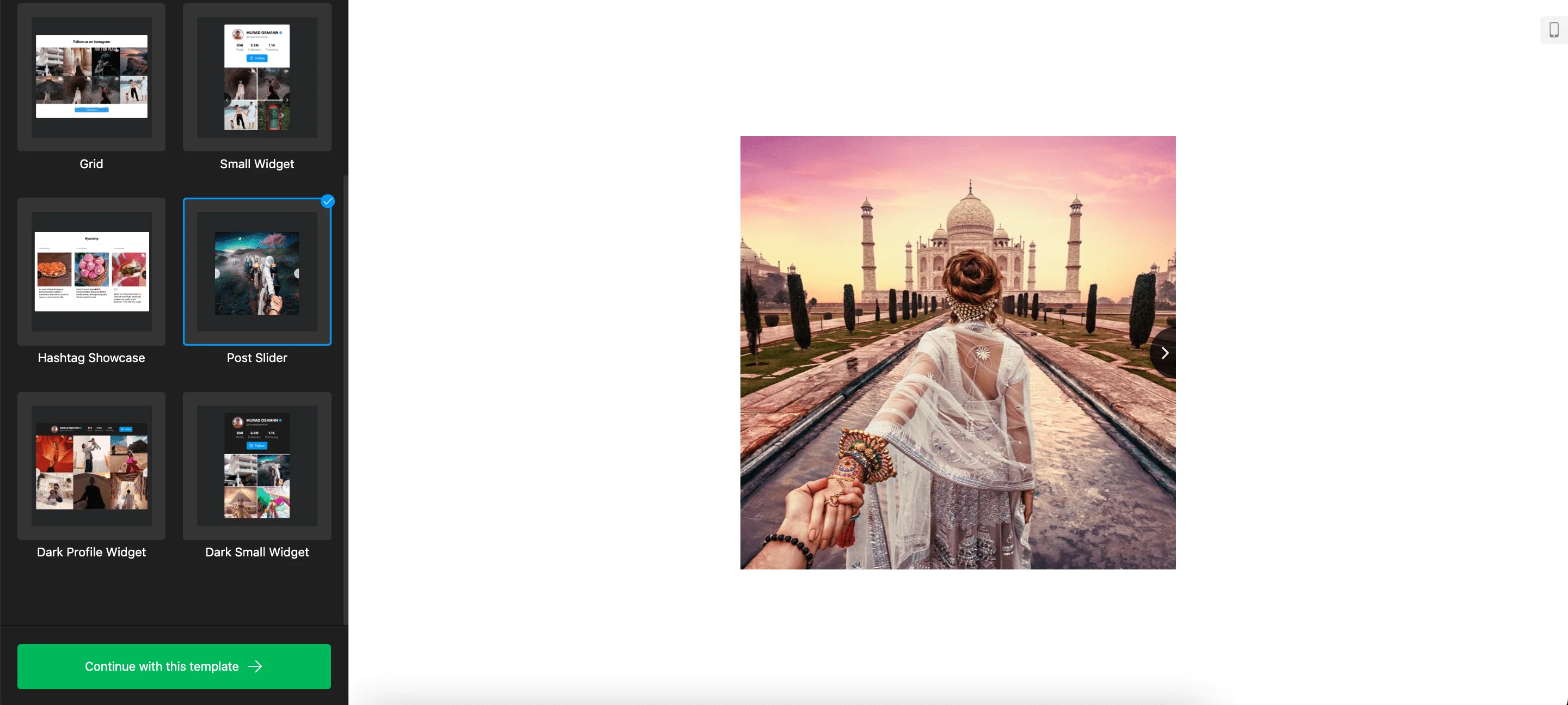 How to embed Instagram timeline to your website
It only takes a few simple steps to add an Instagram timeline to your website. Follow these steps and you'll be fine:
Open the interactive demo and select your timeline template.
Form your timeline, manually selecting the content you want to add there and save the results.
Copy the code of your Instagram timeline and paste it to your website's HTML editor.
Keep in mind that we have a very cool and more detailed guide on how to add an Instagram timeline to your website that will definitely serve as great inspiration for you.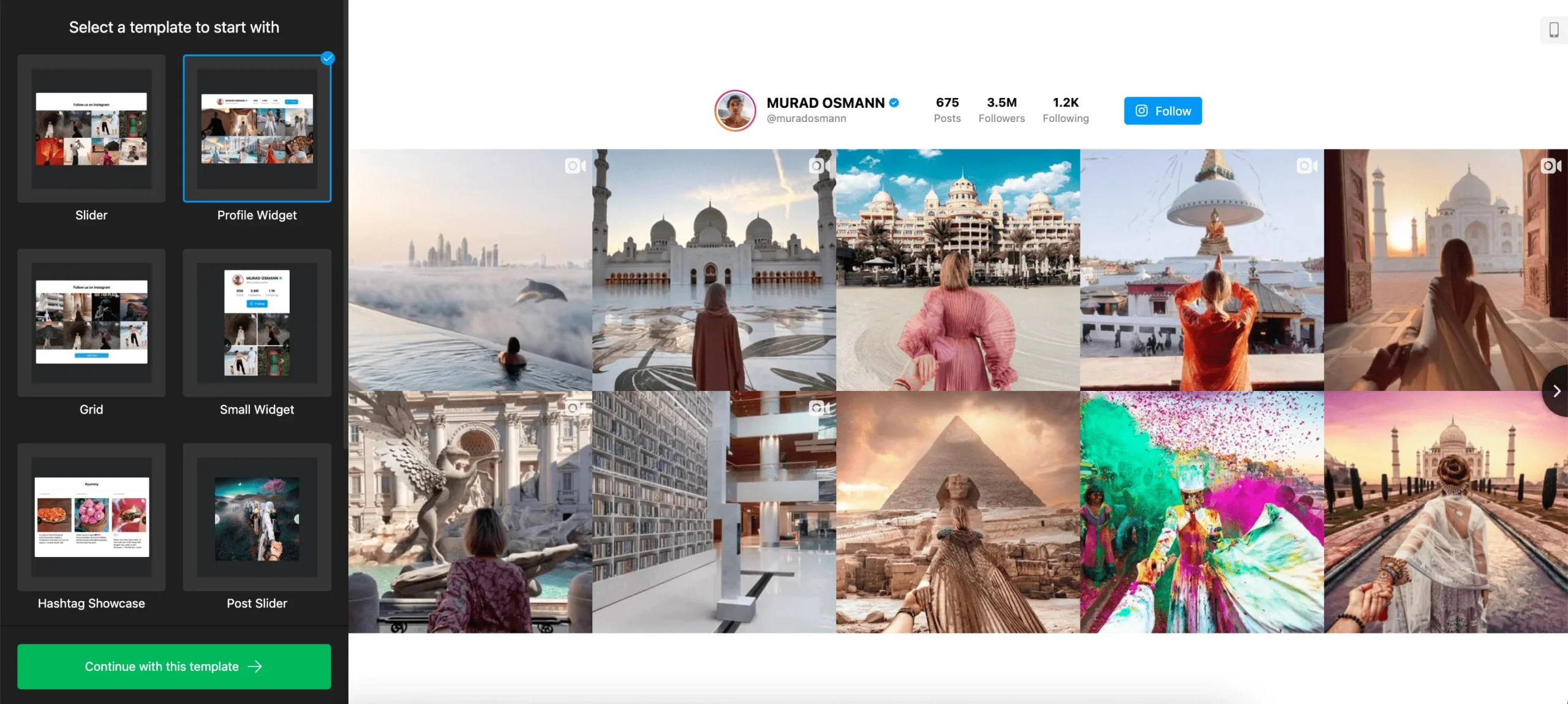 How to use Instagram embeds to add posts, galleries and timelines to your website
Tip: Embeds feature on Instagram allows your profile or content to be shared along with your username and a link to your Instagram profile on any website.
In case you've made your Instagram page or business profile public, your content like post, reel, text, gallery, image, photos can be shared to some third-party resources like personal blog or a website. The Embeds feature allows you to share Instagram content on any website with your profile name and a link to your profile that will redirect users as they click the post you've shared.
To embed some post, gallery or image from Instagram to your website, you should first make sure that your account is public. The Embeds setting must also be on. If you want to embed a public Instagram profile or content from a public Instagram account into your website's HTML editor, you can only copy the embed from Instagram.
Here's what you need to do in order to copy the embed code for a public post or profile on Instagram on desktop:
Find the Instagram post or profile you'd like to embed to your website, and click more actions (three dots) in the top right corner.
Select the Embed option, then click Copy Embed Code. Keep in mind that if you don't see the Embed option, this post or account may be private or they might also turn off the Embeds feature for this post or account.
The code of the post will be copied to your clipboard and you can then freely embed this Instagram content to your website's HTML editor.
Sometimes there might come up a need to copy some Instagram images, photos, posts, galleries or timeline on your smartphone. And below we'll discuss how this can be done.
Here are the steps you need to take in order to copy any post, gallery, timeline, images and other content to embed to your website's HTML editor
Tap three dots in the top right corner from the post or timeline you'd like to copy.
Tap Embed option, and then – Copy Embed Code. Also, just like on the desktop version, if you don't see the Embed option, it could mean that this post, image, timeline, gallery or picture belongs to a private account.
The code will be copied to your clipboard. You can freely add it to your website's HTML editor.
Keep in mind that any public Instagram account can easily turn off their Embeds feature, closing the option to embed any post, gallery, timeline, image or picture to some third-party website's HTML. This can be done even without switching on the private profile option. But remember that if some of your Instagram content like post, gallery, timeline, image or picture has already been embedded to some website, it may take some time for the link to be removed after you've turned this feature off.
Example 2: Grid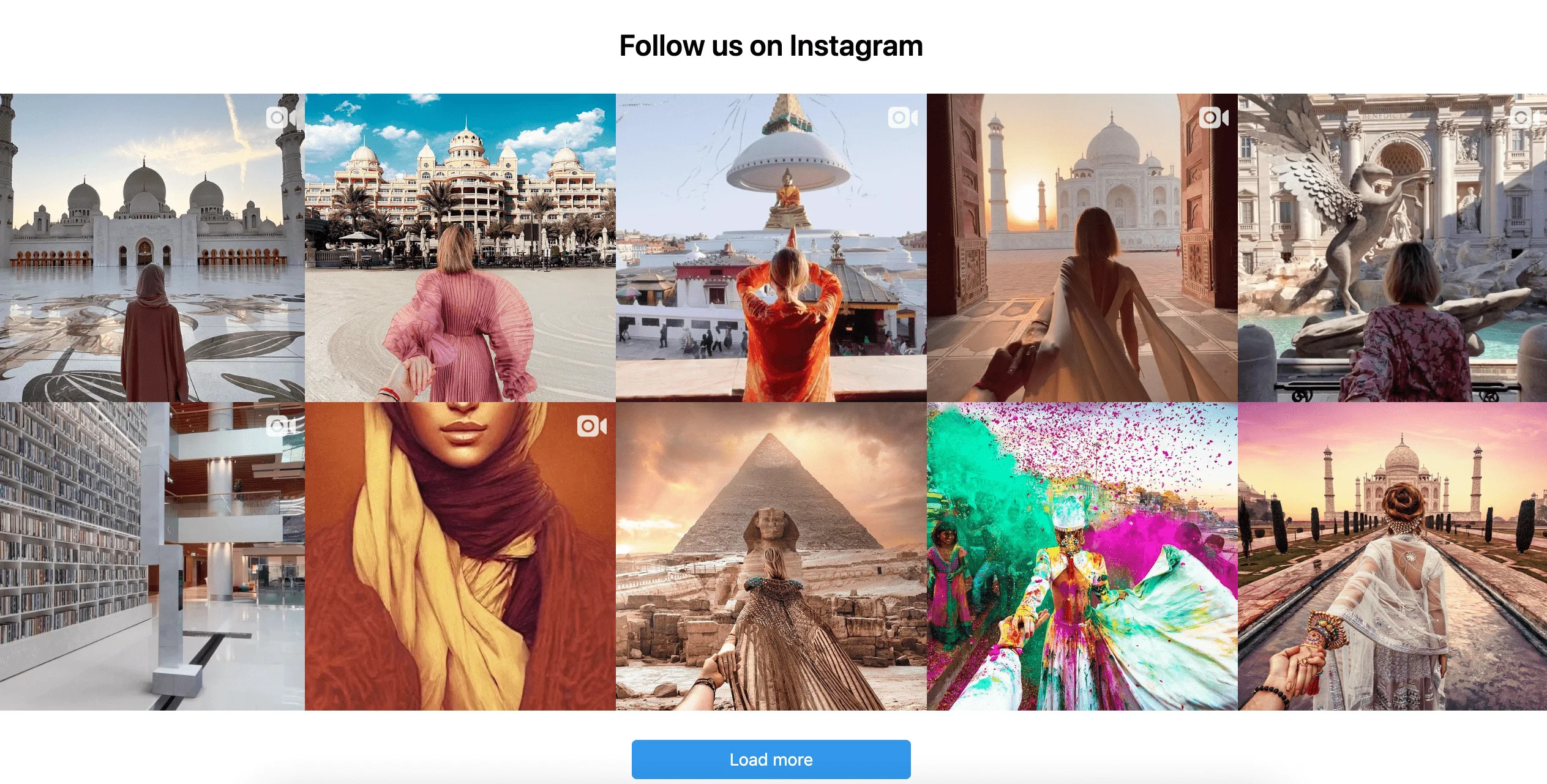 Another classic design example for your Instagram feed that will change the way you design it forever. This option is suitable for those who are ready not to save space on the pages of their website and are happy to embed everything there at once – every Instagram post, image or picture, gallery or timeline. Be prepared that your audience is unlikely to remain indifferent and will happily download even more content using a special button, so we advise you to reconsider your Instagram content plan if you decide to choose this option as the design for your Instagram Feed.
Example 3: Hashtag show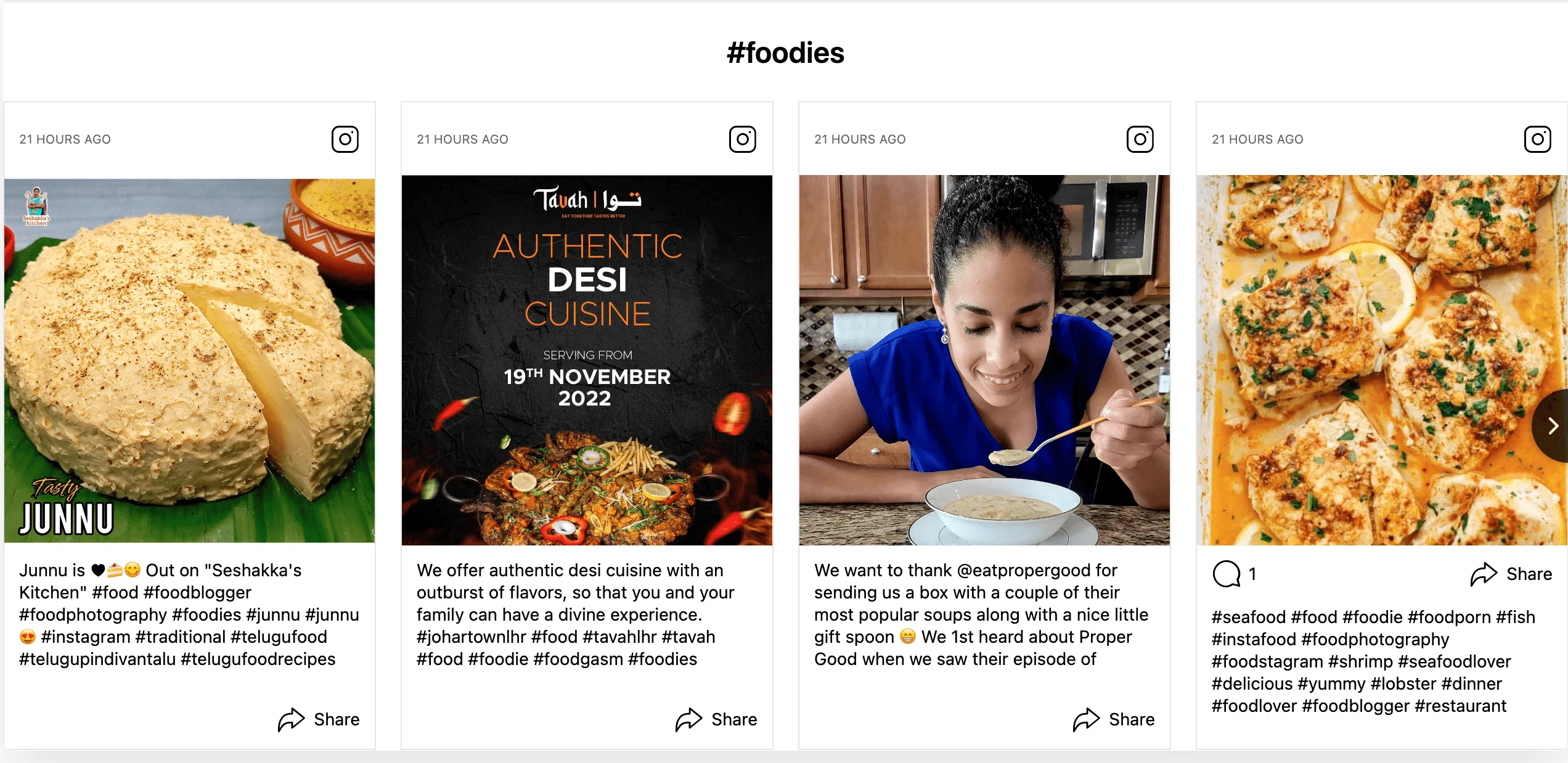 Want to form a collection of Instagram posts, galleries, timelines and images on your website just for a specific hashtag and embed it to your website? Our Instagram feed widget can do just that! This feature will allow you to easily diversify the content on your website with a themed post, photo, image, gallery or timeline without any difficulty at all. Create themed content for your website quickly and easily, and make your content work easier. Now content will be generated for your site easily and quickly, allowing you to focus on other important tasks of your business.
Example 4: Collage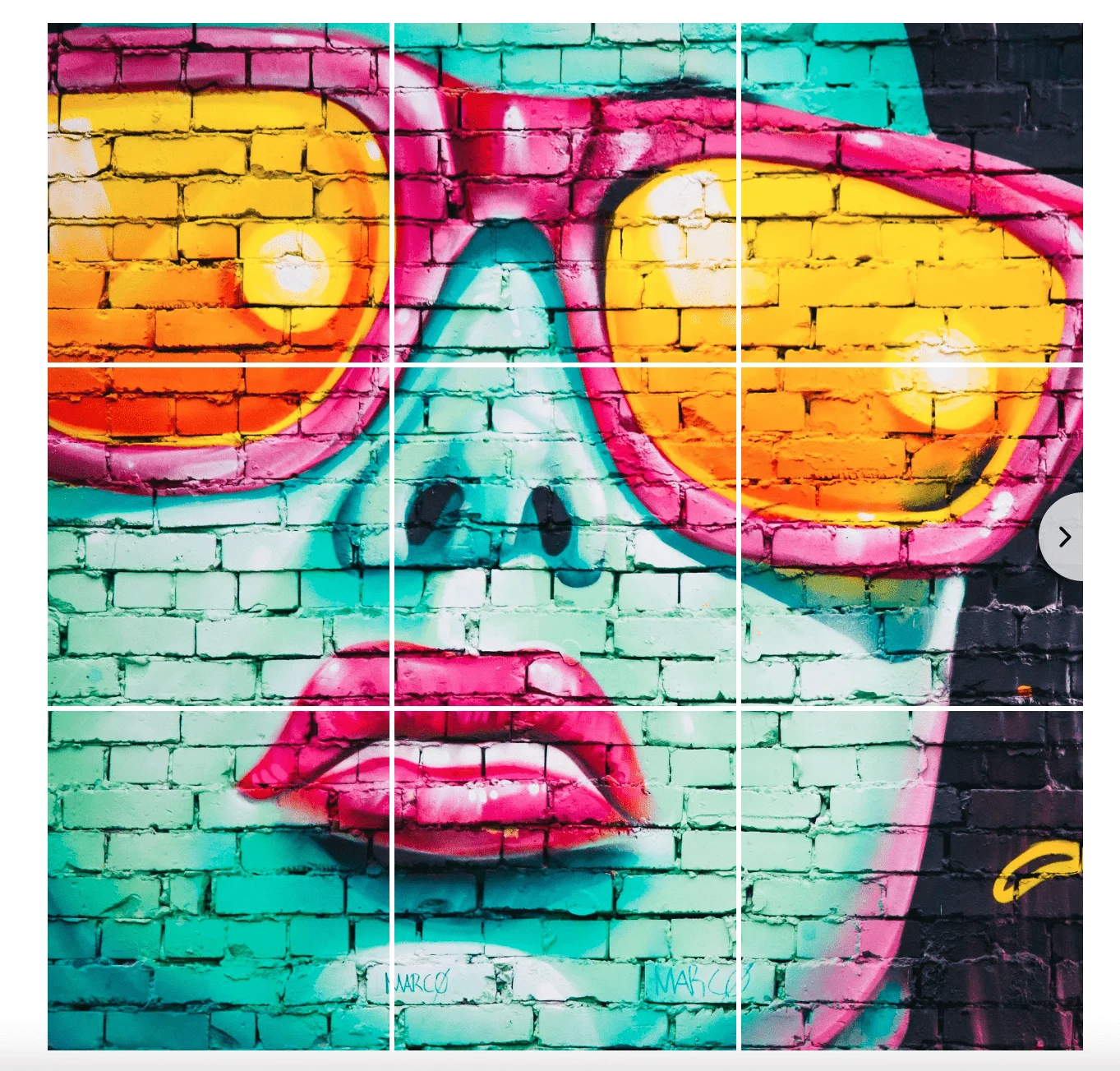 Do you like to create collages for Instagram? Don't forget to share them with your audience on your website and embed Instagram content! You don't have to worry about adding images to your website's HTML code, all you have to do is create an Instagram collage and then just add the widget code to your website. This way, your audience that isn't your social media followers can also see the amazing Instagram content you've created and possibly follow you too. Share your creativity with your followers and improve the user experience of your most active users.
Example 5: Post slider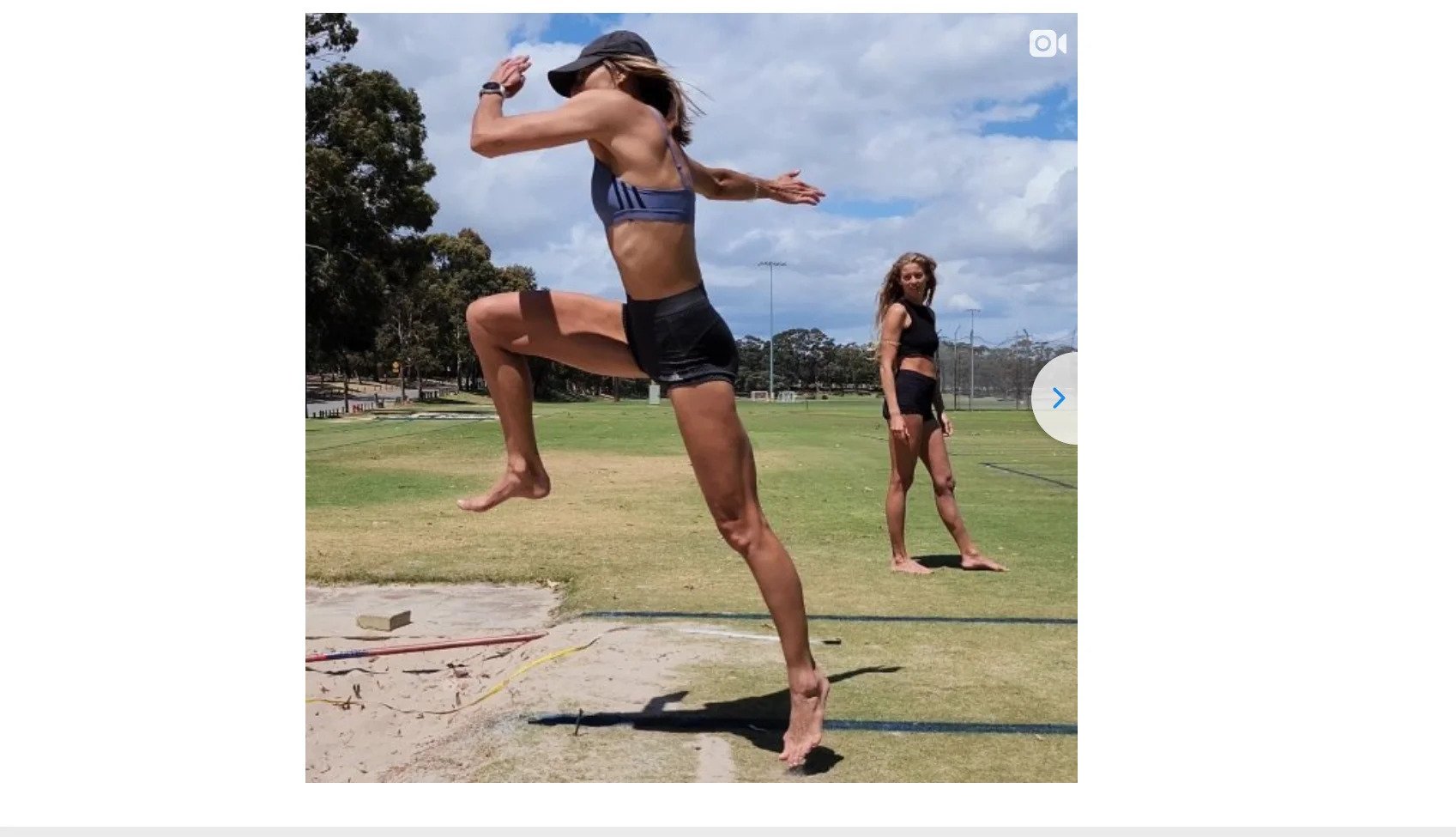 Looking for an option to show only one Instagram post, image, photo or picture at a time and embed them on your website? You will have such an opportunity, as well as the ability to customize this option for yourself. Like this example, where you can create a slider with Instagram posts that will be shown one at a time. If your website pages don't have a lot of space to fit a full timeline or a grid of Instagram posts, you might want to check out this minimalistic option.
What to post on Instagram: 15 cool ideas
So, we figured out how you can embed a post, feed, gallery, timeline, picture or image from Instagram on your website. However, a problem can arise here if you decide to share your content, you may not have enough of it to regularly deliver it to your audience in large quantities. What to do? We decided to put together some cool ideas for you on what to post on your Instagram profile so that you can diversify your feed and ensure that content is regularly posted to your account.
1. Behind the scenes photos
Instagram is the right place to give your brand a little bit of humanity. Give your subscribers the opportunity to look behind the scenes, see how everything works inside and embed this content to your website from Instagram. It's also a great promo for your HR campaigns. Here, for example, is the Instagram of the Boston Red Sox professional baseball team. They use the so-called "fisheye" to create a peeping effect.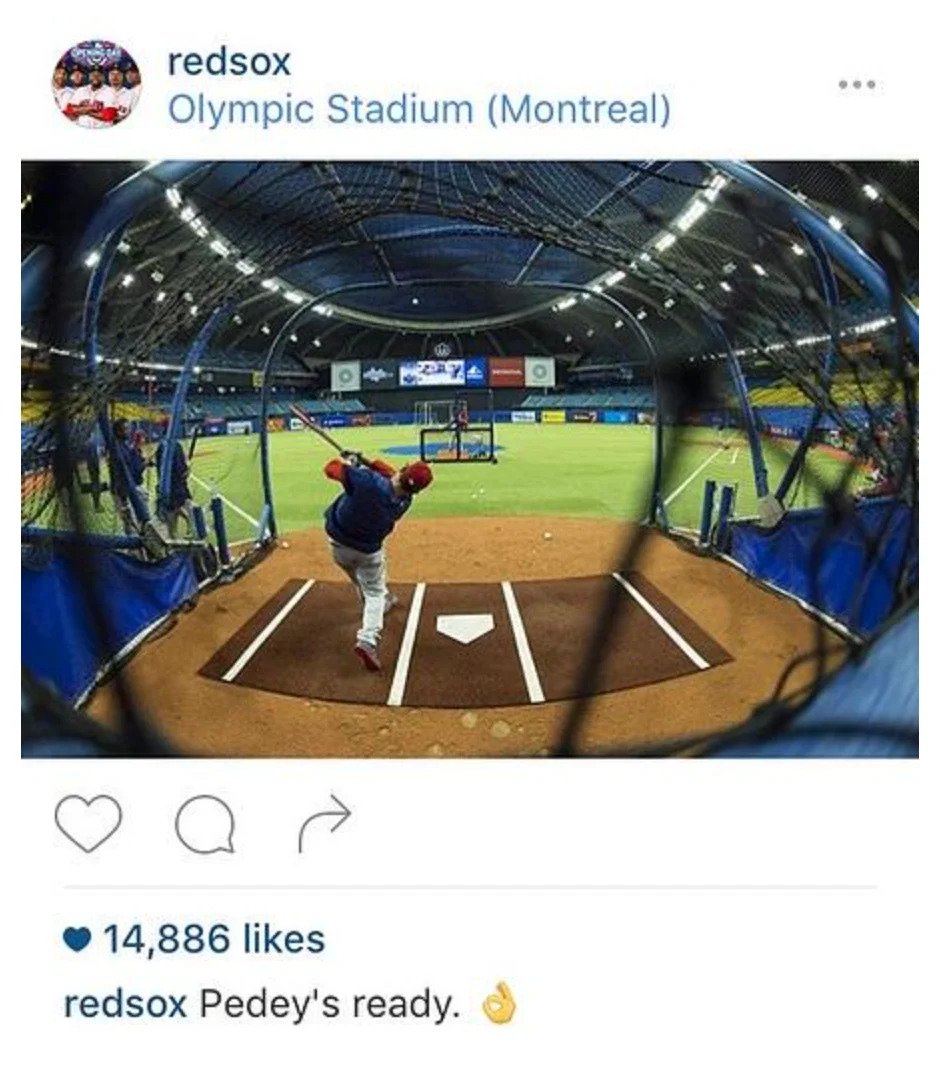 2. Subscription Contest
It's a standard mechanic for attracting an audience to your account. If you're on Instagram for the first time, it's a must-have. You send such a contest to advertising to your target audience and get the first subscribers with whom you can work with in the future to get sales.
At the same time, the prize in the competition must be related to the business that you are promoting. No need to give jewelry if you are selling some make-up utilities. Thanks to this, you will attract the target audience and simplify the task, as it is more convenient and profitable to give your own goods.
The mechanics in this case may include the need to write a comment, mark friends or repost in stories.
3. Educational content in a carousel
If you want to post multiple photos or videos at once, Instagram carousels are for you. This content appears in your main grid and is suitable for any business. This is a great way to promote new products, but you can also share quotes, videos, and tutorials in this format.
Branding agency Edge of Seventeen engages its audience with how-to guides and educational posts through carousels. Since they will live on your main grid, you can add carousels to your content calendar so your followers can look forward to a new serving each week.
According to Hootsuite, Instagram Galleries can help you lift engagement up to 10 times.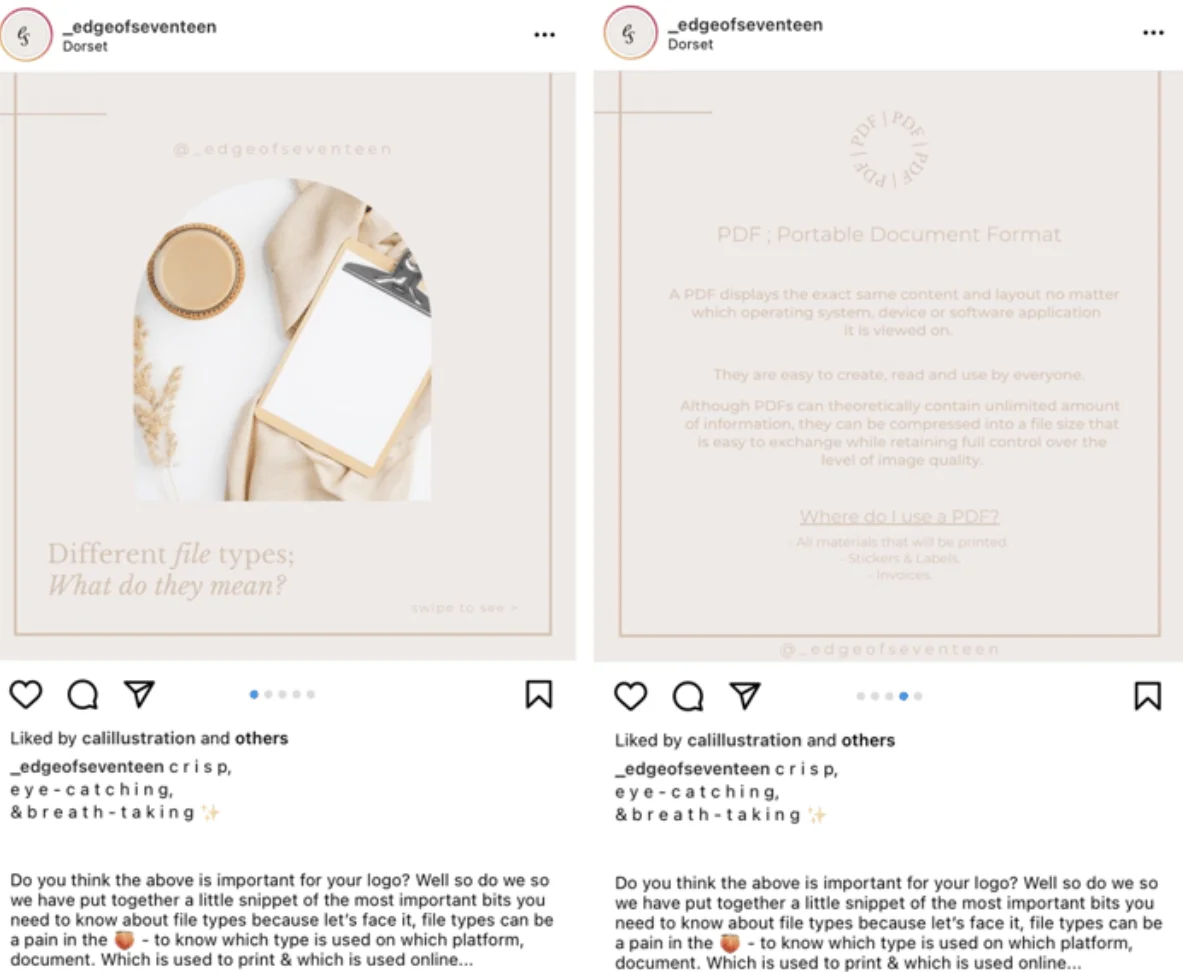 4. An interview or a poll
A simple mechanic to increase the number of comments in your Instagram profile. Choose a scandalous, controversial or just a bright topic related to your product or services and offer several answers.
It is important to work with your Instagram audience. If you do not respond to user comments, there will be a feeling that the account is maintained formally. This means that it will be more difficult to create a relaxed atmosphere and win the loyalty of subscribers.
5. Reposts from fans and followers
Some of the best brand account photos are created by their fans. For example, Instagram FedEx consists almost entirely of amateur photos. Thus, the company not only receives unique content, but also shows that it is attentive to its fans. Before posting them on your channel, make sure that all photos are of high enough quality, and don't forget to tag the author in the post. Asos even has a special hashtag for such reposts #AsSeenOnMe.
To post a photo from someone else's Instagram, you can take a screenshot or use a repost service.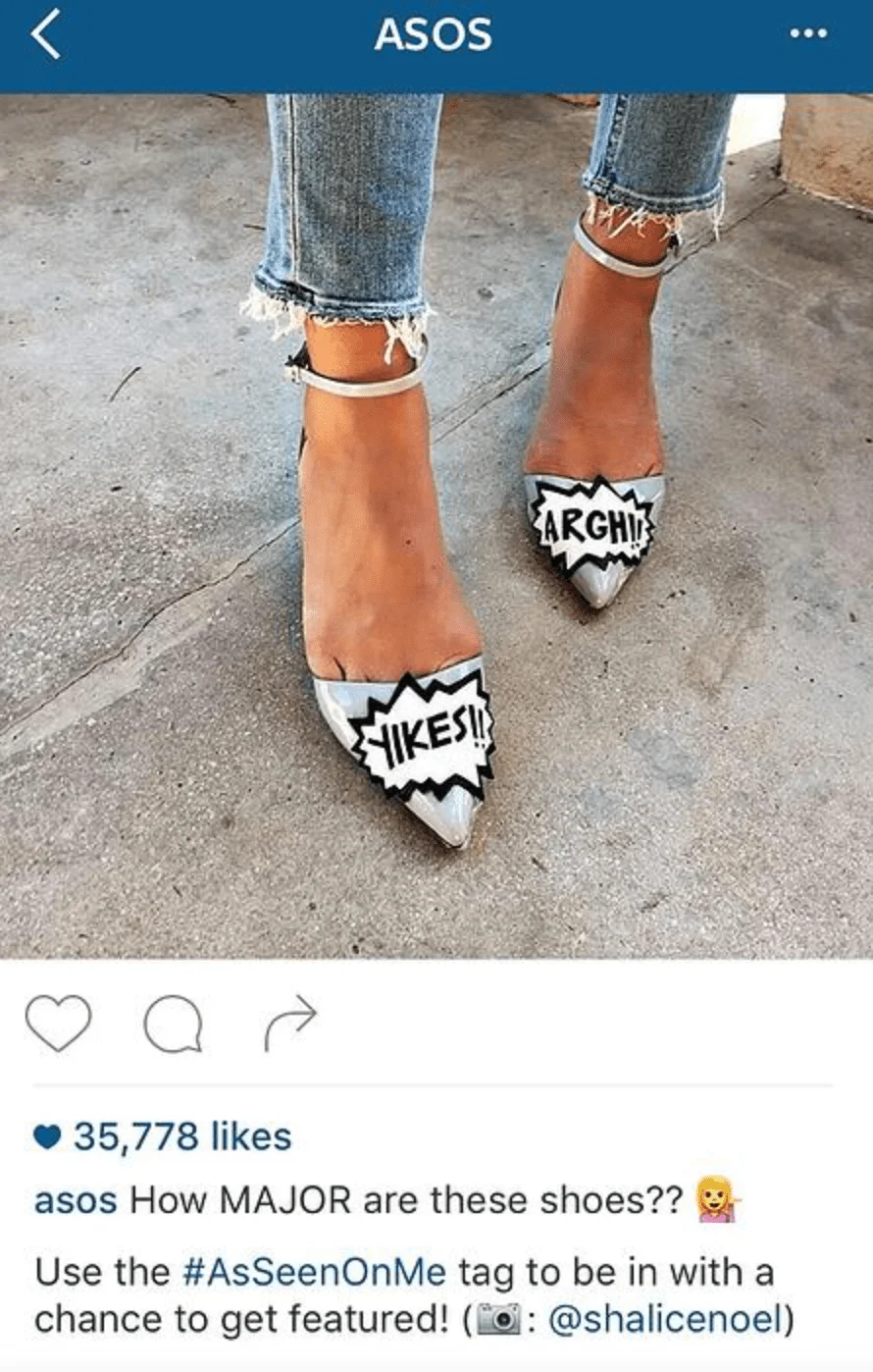 6. Popular vote
Invite your Instagram followers to choose which products from your assortment they like. To do this, you need to run a series of votes that determine the winner in different categories.
This will not only increase engagement and get comments, but also find out which products your customers consider the best. This information can then be used to create an appropriate post or select promoted products. The mechanics are more complex, so it is worth using it in communities with an already formed loyal audience.
7. Your employees
If you're focused on products or editable content, it can be difficult to figure out what to post on Instagram. So, take a look at the team around you.
By talking about the people who make your company what it is, you allow your audience to see a more real side of your business. Observing the different types of people in a business can help users understand it better. Besides, it's always interesting to see how someone else lives.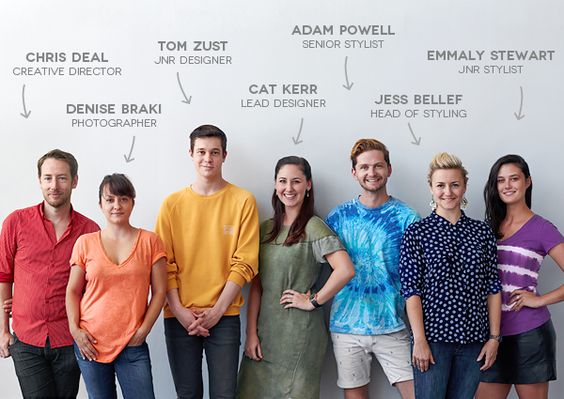 8. Chat
Creating discussions among your Instagram subscribers is another opportunity to increase audience reach and loyalty. You bring up a controversial topic for discussion and invite everyone to speak out about it.
In the comments section in your Instagram account, a long discussion can begin, and that is to your advantage. But do not forget about chat moderation so that subscribers do not get carried away and do not switch to insults.
It's worth starting discussions already at the later stages of engagement, when subscribers are used to discussing any of your topics in the comments.
Comments are a core part of Instagram's algorithm, that's why posts buzzing with engagement are much more likely to fit the bill than ones that keep silent.
9. Series of posts
If you often wonder what to post on Instagram, add a series to your content calendar. This is a great idea on the list: "Instagram post themes" if you want long-term engagement. Find a topic relevant to your profile, then team up with collaborators or bloggers/influencers to deliver fresh content every week.
If you run a store, why not create a series of posts about styling your home or wardrobe? If you are an entrepreneur, what about success stories? Upload photos for each post in the series so that they appear in the main feed. This is a great way to keep users coming back regularly.
10. Instagram Live with special guest
Here's another idea for co-posting to your Instagram content calendar. If you have ever dreamed of becoming a TV presenter, this item is for you. Come up with an interesting topic and find an employee, influencer, or industry expert with a great Wi-Fi signal. Be sure to tell everyone about your event in advance. Post a picture of a collaborator in your grid or a few stories the day before.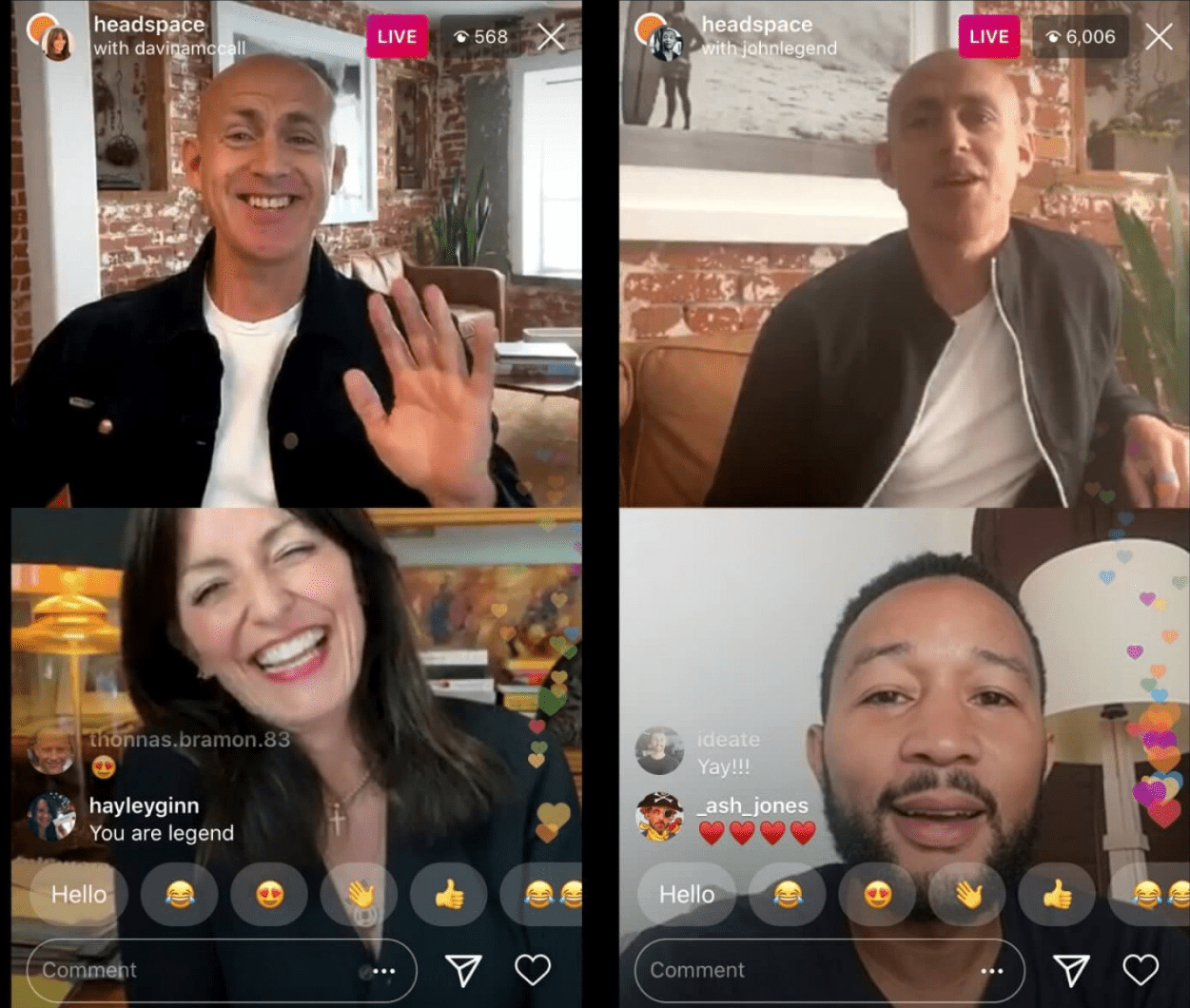 11. Ask for advice or help
Everyone loves to give advice and share experiences, so if you periodically dilute your Instagram profile with posts with questions, this will not only increase activity, but also help your subscribers feel significant. Do not overdo it so that people do not feel fake, ask only about what you really need help with. The worst thing is posting a question in your Instagram profile that almost shouts: "I don't care what you write there, I just need your comments."
12. Product manufacturing process
Show in your Instagram profile how your products are made. This is also a great idea for your Instagram account! After all, the demonstration of the "wrong side" awakens curiosity and increases confidence. General Electric Company regularly uploads photos from production and talks about the merits of their products. If you think that the audience is not interested in such reports, check out General Electric's Instagram account with 420 thousand subscribers.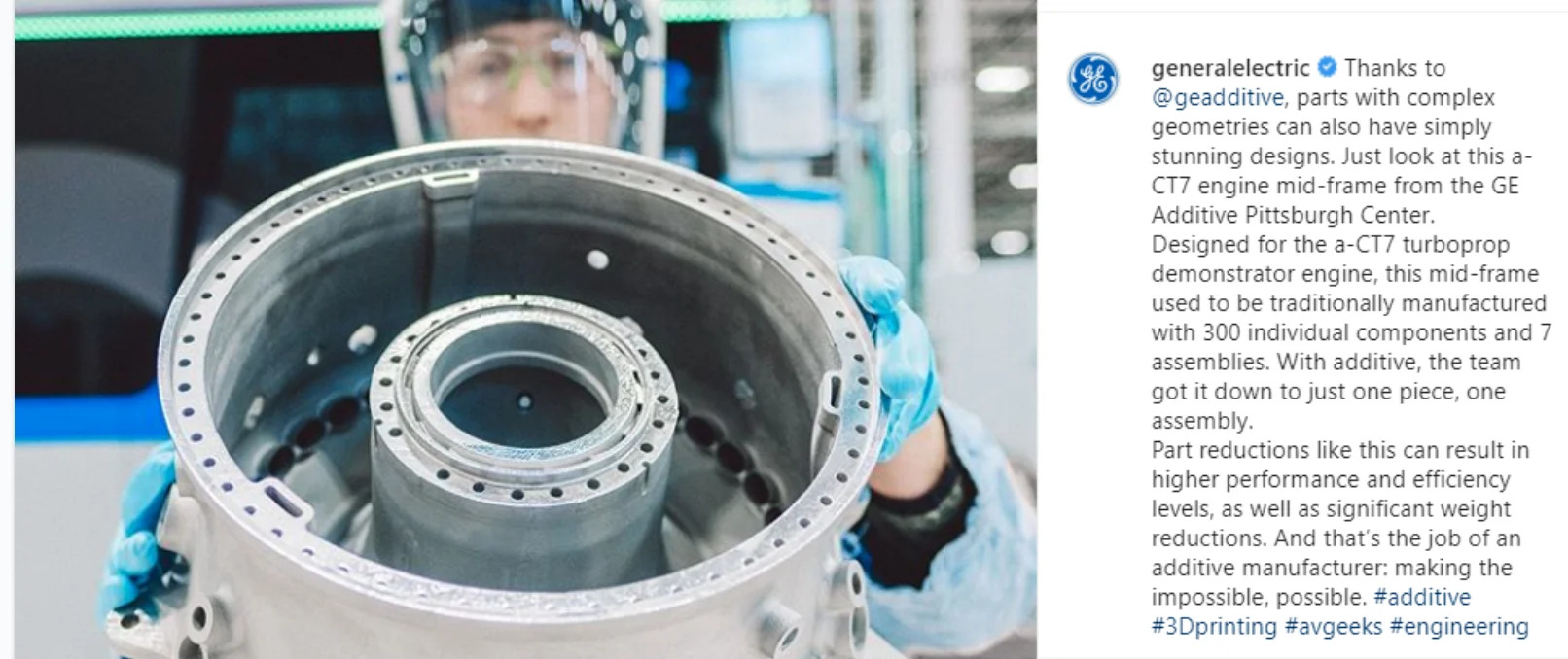 13. Interesting facts and statistics
Want to showcase your brand's accomplishments on your profile? Turn them into Instagram content and let your audience know that your business is booming. Or educate your followers – no one wants to be preached about on social media, but everyone loves random fun or mind-blowing facts. This is an easy way to diversify your content. Keep statistics for those days when you don't know exactly what to post on Instagram.
Just make sure the facts and statistics you post in your Instagram account are correct. If you can get your followers interested in this type of post, it will bring more engagement to your account.
14. Event announcement
Whether you're opening a new store soon, speaking at a conference next week, or about to start a livestream, announce it. Make a short news about the upcoming event and tell why it should be important to your customers.
15. User feedback
Let's face it, we all read reviews before buying. It's nice to know that other people have bought and (hopefully) like the item in your cart. There is nothing stopping you from creating an Instagram post every time you get a glowing review.
Find out how snack brand Parm Crisps shares good reviews on Instagram. Simplicity is the key to creating a good impression: just a bright orange background and a fun caption. Posts with testimonials will easily fill your page with nice content. Plus, it's a great way to fill up your schedule when you can't get something to post.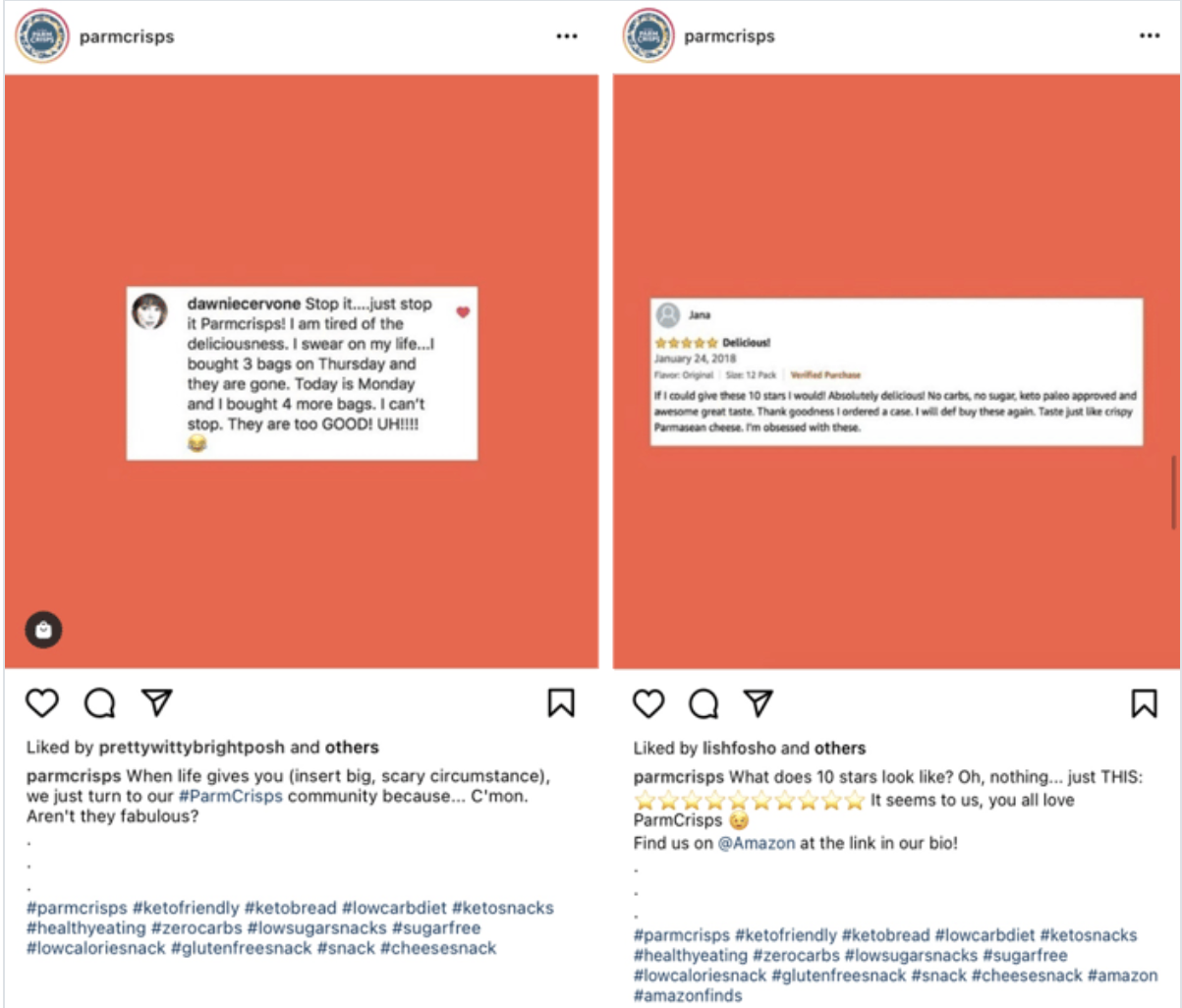 Conclusion
So you've learned how to embed an Instagram post, gallery, photo, image, or timeline into your website. Be mindful of relevance and moderation when embedding content, and if you're looking for inspiration for your Instagram posts, check out our guidelines. If you're looking for some official Instagram instructions, you can find them at Instagram help. In addition, we have compiled for you the main tips for creating content for social media:
All content must be subordinated to a content strategy based on the analysis of the target audience. Do not post on your Instagram profile everything that comes to your mind.
While thinking about your Instagram strategy, use different types of content to attract the attention of a cold audience, tell them about the company, create demand for goods or services, and only then sell.
Form a loyal core of your Instagram audience, so publications will collect more reactions and reach, and you will get more sales.
Use different Instagram post and story ideas to increase user engagement and respond to objections.
Chat with your Instagram followers to create a relaxed atmosphere in your account and increase the loyalty of your target audience.