YouTube – is a fantastic video-sharing website for presenting your uniqueness and cleverness to your spectators and gaining more deals. Our web-service - Elfsight Apps - is ready to present you with freedom to perform the adding of a
YouTube Video Gallery
to any web platform in a couple of actions.
Install Your Video Gallery in 2 Parts
Adjusting the YouTube gallery will only take the Weebly sites builder subscribers about 1 minute and it won't take any web programming skills or other professional abilities.
Video Guide
Stage 1: customize your widget
Form and set the parameters of your unparalleled application to implement it on your web resource.
• Create your module
Enter the editor of the module to initiate start with the module for your site. Or create an page at Elfsight Apps, to begin application creation from personal account.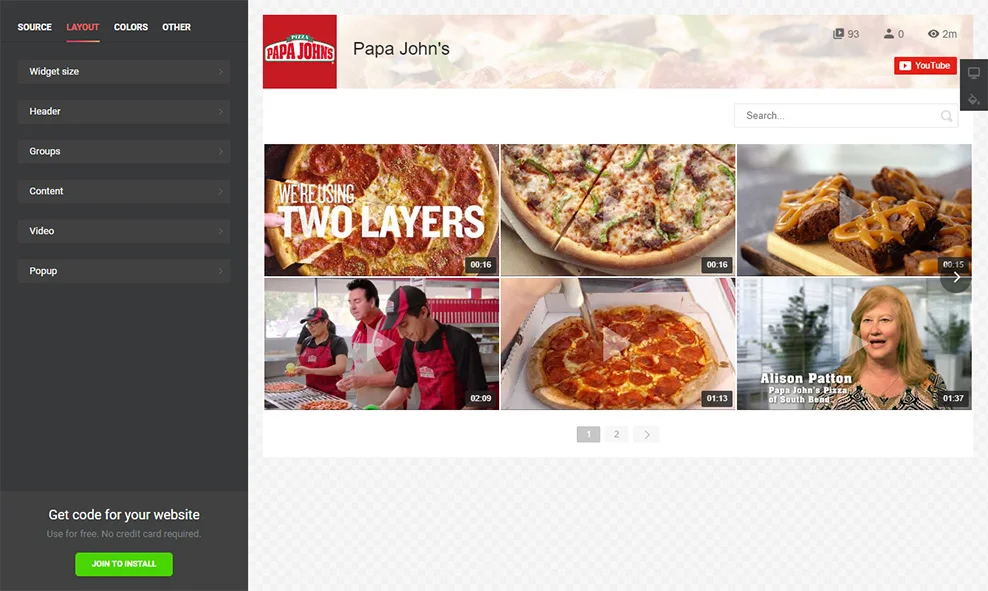 • Get the html code for turning on Yottie on your website
The final stage in our platform is to gain the app code by pressing "Get" tab beside the widget's header.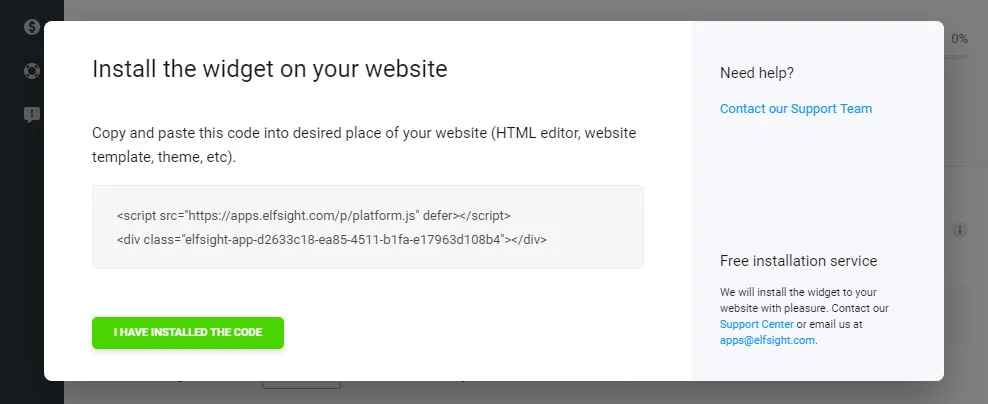 Stage 2: add the plugin to the web platform
To feature the video plugin on the web resource, place the YouTube gallery's code you've got to the selected articles.
• Authorise in your Weebly account
Enter your account to go to editing the website.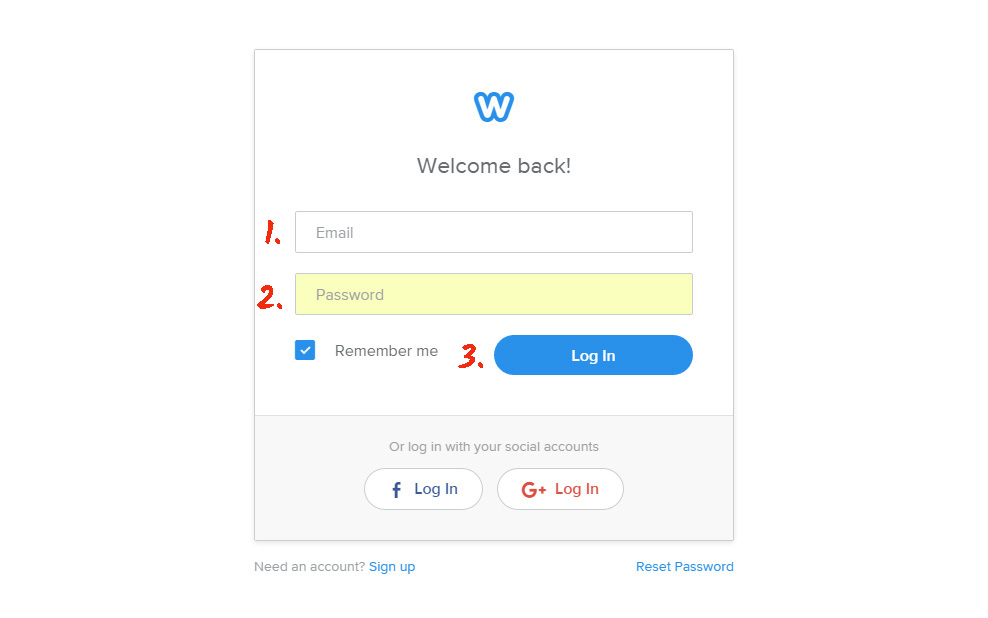 • Go to website editor
Press "Edit site" in the upper menu.

• Edit the page
Select a place for the plugin and put there the "Embed Code" element from the editor.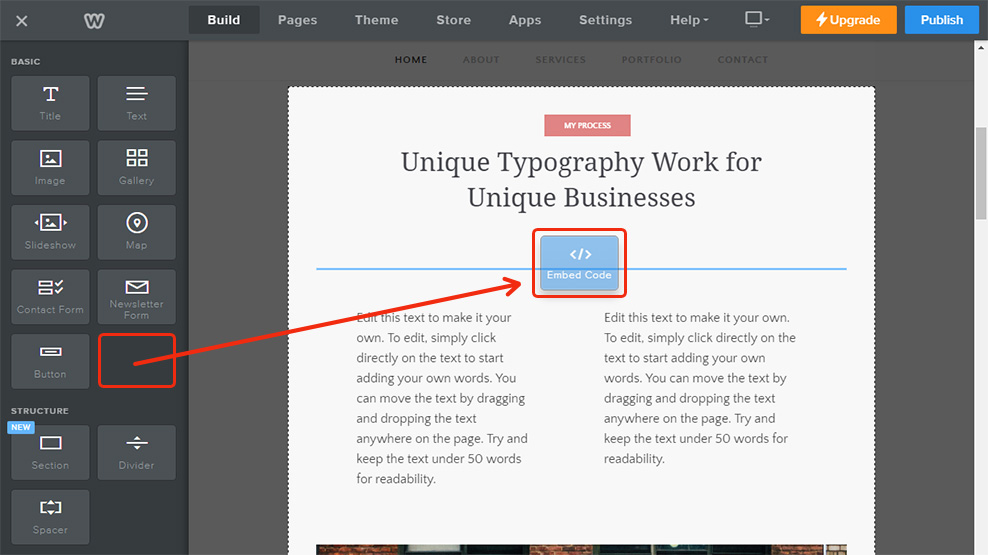 • Edit the HTML element
Select the added HTML block and press "Edit Custom HTML".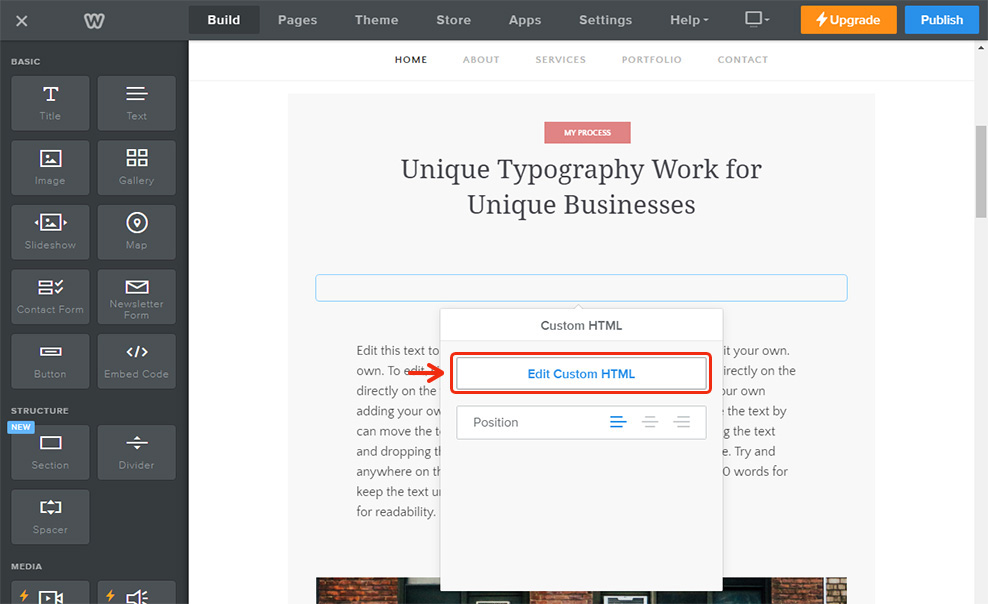 • Paste plugin code
Add the gallery script and save the changes by pressing "Publish".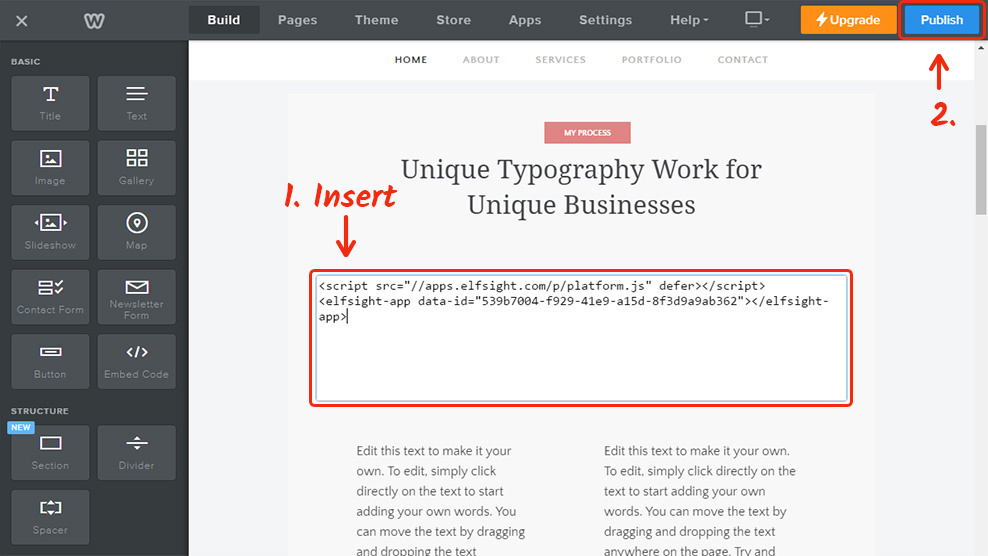 • Done!
Your YouTube gallery has been installed.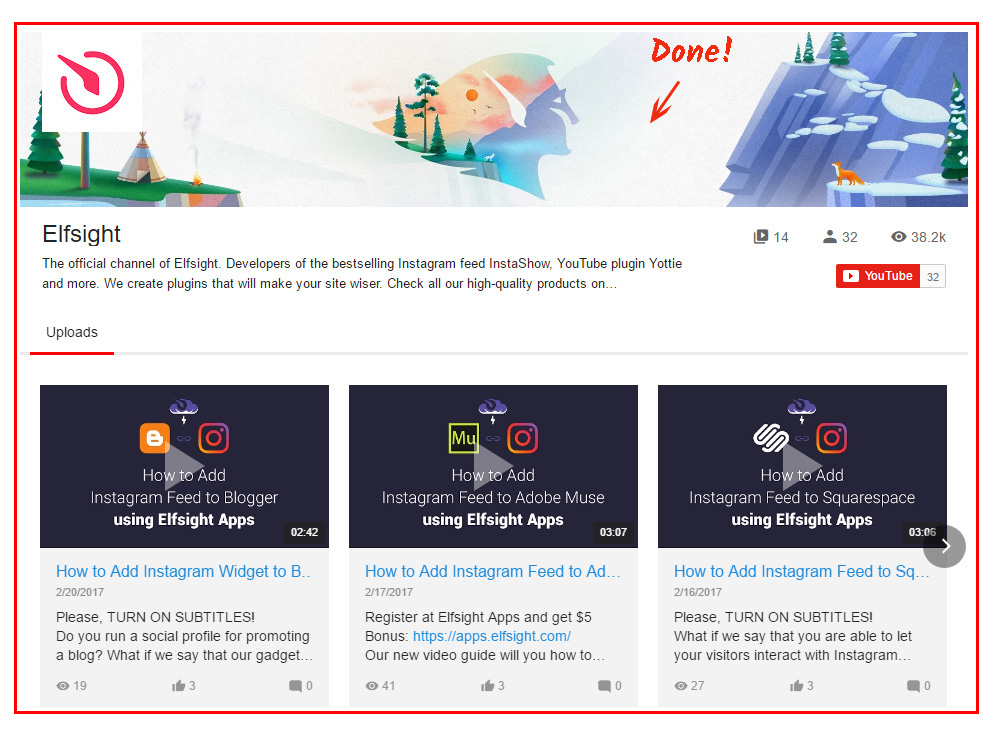 Customizing Yottie options after the installation
To alter some plugin appearance settings or to reset feed sources, you just need to visit your profile at Elfsight Apps, create the new configurations and confirm the adjustments. After saving, the app will immediately take the all-new look on your website.
What Is the Most Suitable Way to Install a YouTube Channel Plugin on a Weebly Website?
When you place a YouTube widget to your website utilizing Elfsight Apps, a high-level plugin is not the only thing that you're buying. You also take the following:
One of the lowest costs as compared to other plugins;
Our team's termless technical support;
Steady improvements of the app.
Also, we feature the most simple presentation way that doesn't need a web programmer to perform the whole setup work. See more apps for Weebly in our catalogue.
Details about to Elfsight Apps?
Elfsight Apps is a cloud-based service that offers multiple apps for web resources that will assist in raising your business to a next level.