Below is a comprehensive tutorial on installation and tuning of
Elfsight Twitter Feed
– one of the most powerful apps for integrating Twitter content on your site.
A concise manual on app integrating on Weebly
A small manual for users who are familiar with the admin panel and can apply light alterations to website HTML code.
Build an app in the editor;
Select a suitable subscription plan (from free to unlimited);
Acquire an app embedding code;
Open the admin panel of your Weebly site;
Go to a required page if you want to put the app on one page only, for example, the main page. If you need to place the app on some website element, as footer, header, or sidebar, then find a required template;
Apply the changes and see the results!
To have more information on each of the steps, thorough descriptions and screenshots, please check below. You are free to also get in touch with customer support and get free help with app adding (available for all Elfsight customers).
Video Guide
An extended guideline on app adding on a Weebly website
Detailed instructions for every step of the process.
Step 1: Construct and adjust a app
The 1st phase – create your app, setting the look and features.
Generate an app
Start designing your app in the editor or log in to the service to start.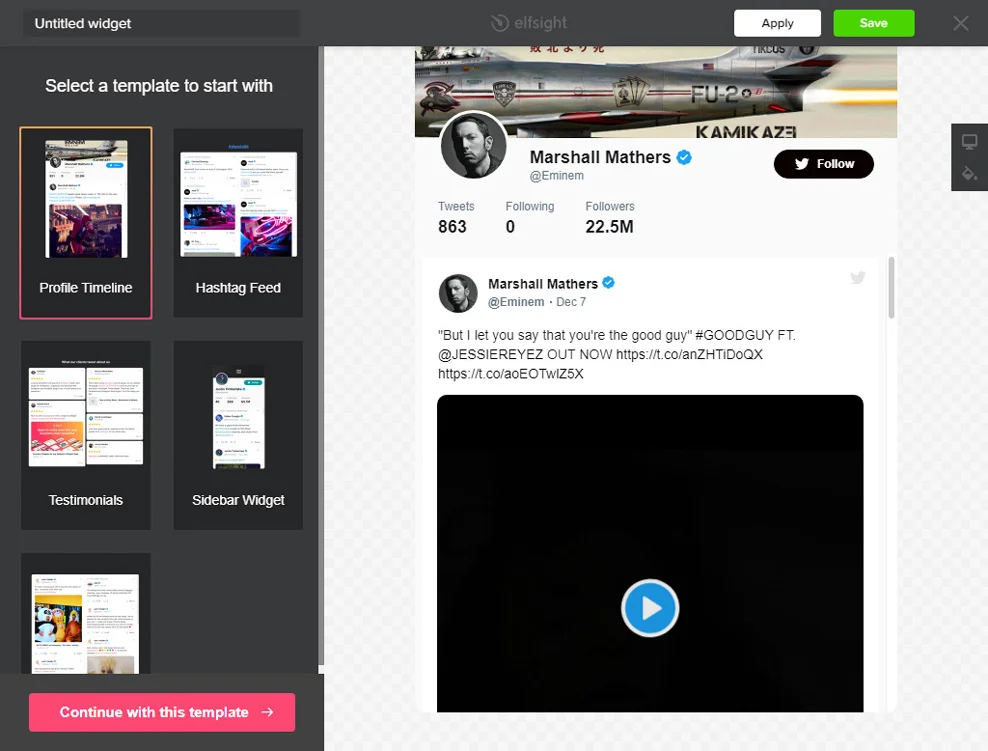 Receive a app installation code
Copy the app installation code, which you got at Elfsight Apps, for pasting it on the website.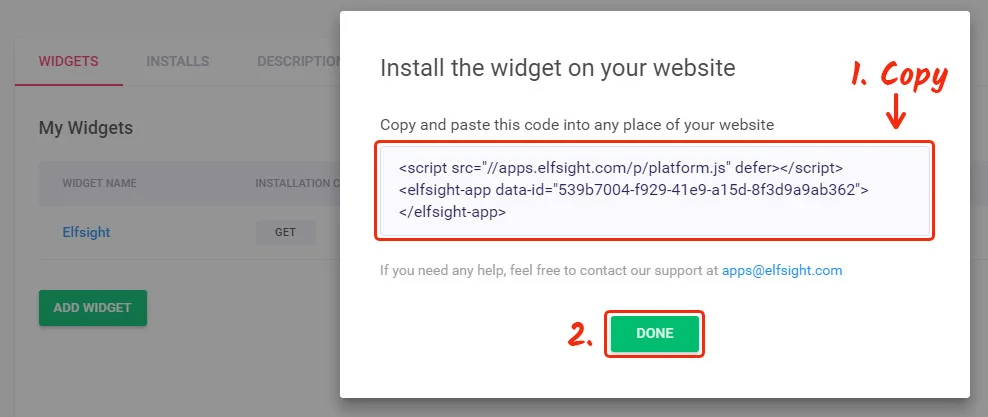 Step 2: Publish the app on a Weebly website
The 2nd phase – paste the generated app into the code of your page or template.
Open website admin panel
Get authorized in your site to open the editor and go to code changing.

Add the app installation code
Reach a required page or a necessary template and insert the app code, which you acquired at Elfsight Apps. Save the changes.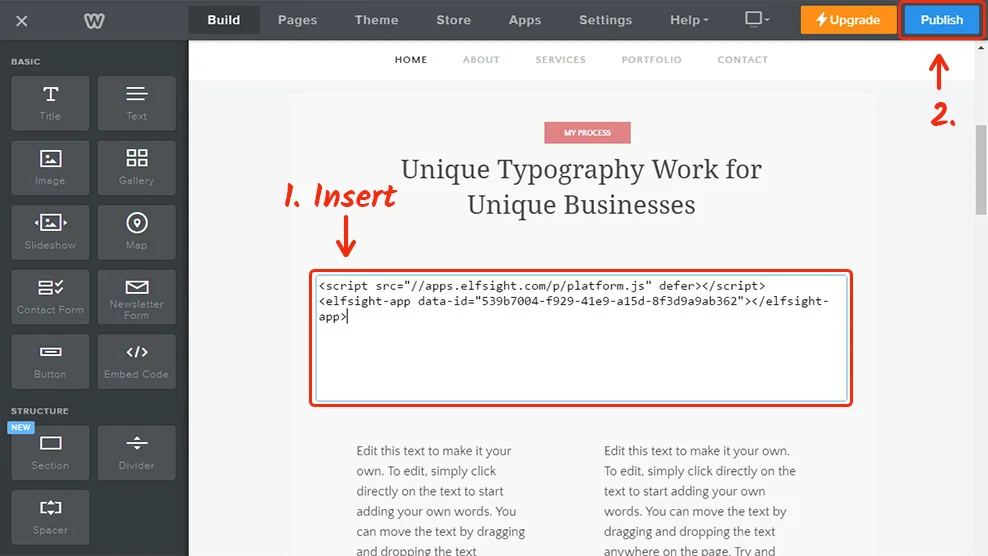 Success! Installation was successful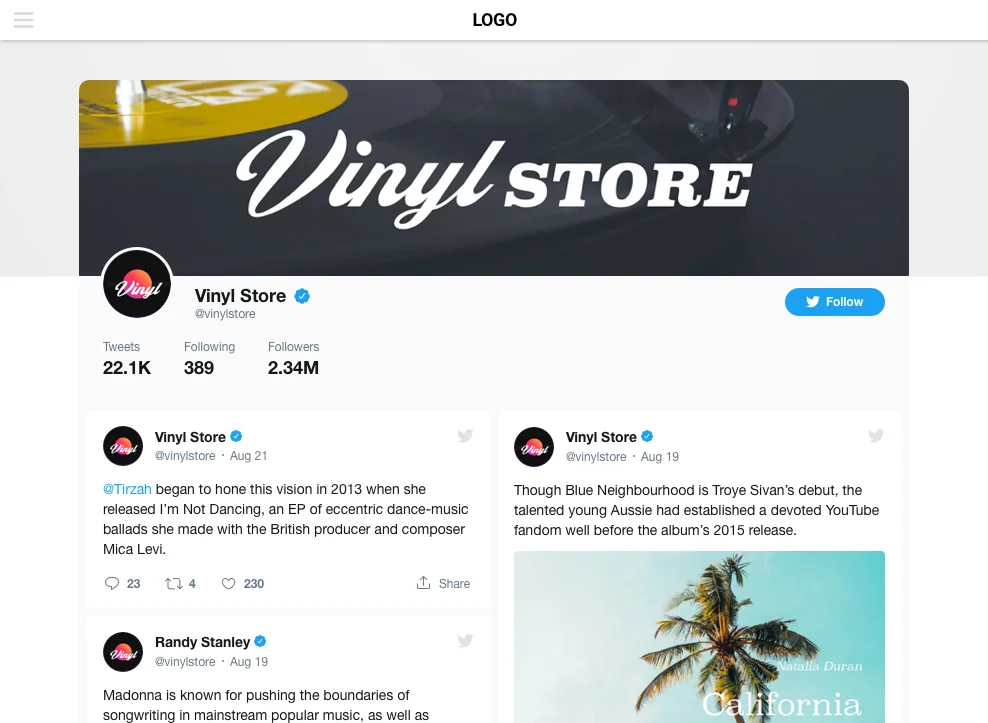 How do I adjust app settings after it has been added?
Following the installation, you can enter your account at Elfsight and apply changes to the design or style of the app. All the adjustments are administered automatically at once.