Great news for everyone, who thinks about implementing YouTube videos on their site. We announce a whole month of cutting-prices on
Yottie plugin
. It's time to visit CodeCanyon and get your deal!
What Can Be Better than Sales!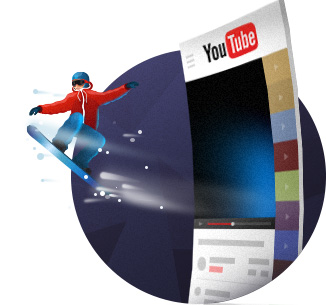 It's a bit sudden but the surprise effect can give lots of pleasure. So we decline the price of Yottie WordPress version, starting today. You will save $1 for each license of our bestseller.
This offer applies only to CodeCanyon!
According to reviews and ratings, Yottie is the most popular YouTube plugin on Envato. Moreover, its sales surpass 1 500 items. If you haven't yet purchased our product then this February gives you a chance to change it with a special offer.
Yottie Is Waiting for You
Check our user-appreciated YouTube plugin Yottie that will show any video on your website. Show cool records, product reviews and presentations – anything that will promote your site and brand. Take your deal and make your website tubed.
Hey, seriously… Don't miss this awesome event 😉
Keep in mind! Yottie special price will last from the 1st February 2017 until the 28th of February 2017. If you have any kind of questions, ask us in comments below.