10 YouTube Gallery templates for your Website
Add YouTube videos to your website. Fast. Easy. No Coding.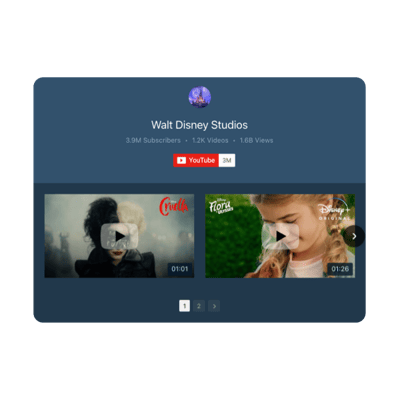 This YouTube subscribe widget is the best choice for website owners who want to provide users with entertaining video content.
Our YouTube channel widget is among the best tools for those website owners who want to provide their users with great videos.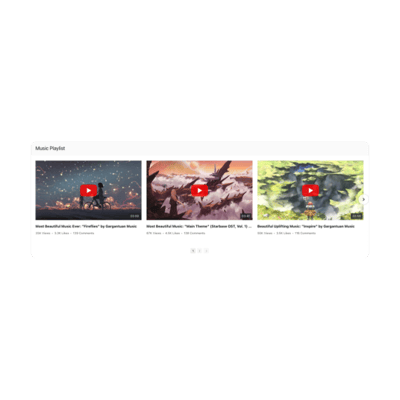 This YouTube playlist widget is among the best solutions which can help you increase engagement rate on your website.
Our YouTube sidebar widget is irreplaceable tool if you need keep your audience interested showing them videos on your homepage.
Our YouTube live stream tool can help you keep your visitors engaged and prevent them from leaving your website too early.
Keep your audience instantly interested with the help of YouTube feed on your website showing engaging or educative videos.
Make use of YouTube link on your website attracting users' attention and intensify the engagement rate showing different videos.
Add YouTube widget to your website and increase the number of subscribers of your channel, demonstrating them various videos.
Add an appealing YouTube video player into your page and give your videos an impressive presentation.
Show various videos to your website users with the help of YouTube widget implemented on your site.
No Suitable Template?
You can easily assemble the widget you need using our simple-to-use configurator.