YouTube – is an ultimate web resource for underlining your identity and abilities to your clients and enhancing trades. Our service - Elfsight Apps - holds a freedom to adjust the display of a
YouTube Video Gallery
to any CMS website in several of actions.
Complete 2- Part Arrangement of Your Plugin
It will only take less than 3 minutes to feature the video gallery to online platforms, built with the help of the Blogger online blog builder, and it won't request any site building competences or other particular knowledge.
Video Guide
Part 1: organize your plugin
Construct and compose your unmatched plugin to paste it on your site.
• Construct your extension
Start the editor of the gallery to begin start with the extension for website. Or create an personal account in our service, to initiate plugin generating from your own account.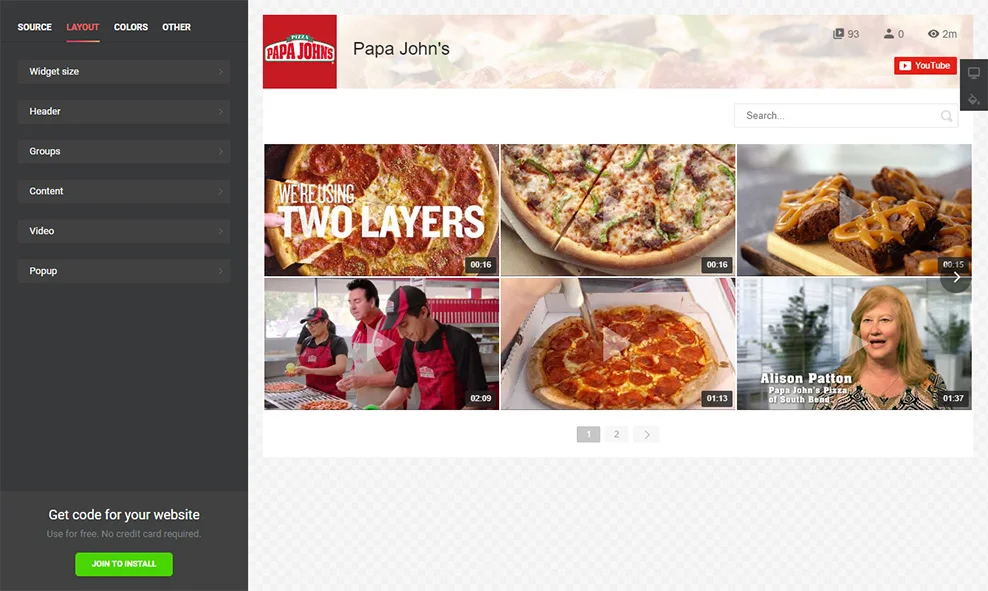 • Receive the code to set it into your website
The finishing step in our resource is to get the feed script by using "Get" tab alongside the gallery's title.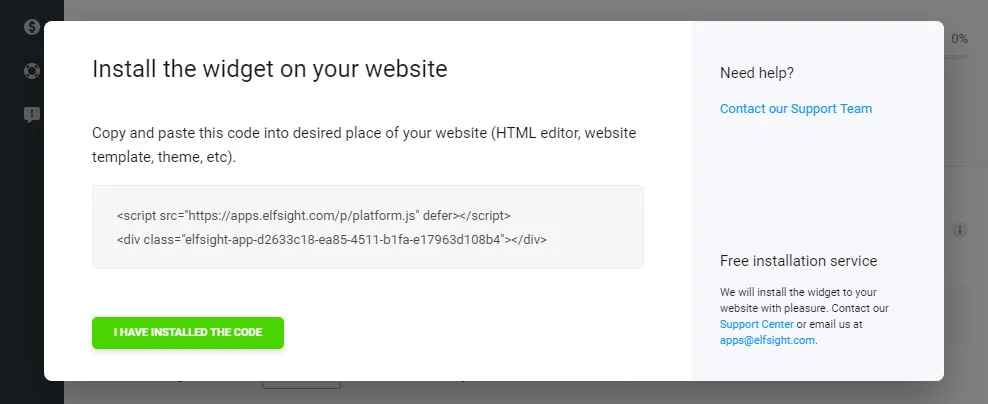 Part 2: install the widget on the site
To display the video gallery on the site, paste the YouTube plugin's HTML code you've received to the appropriate areas of your blog.
Method 1:
• Login to Blogger
Go to pages section in the side menu and choose the page to place the plugin to.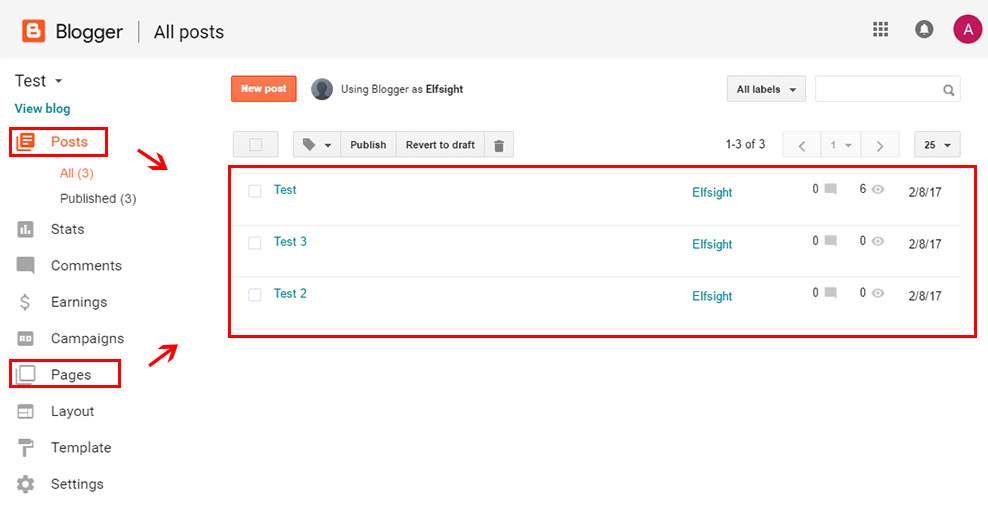 • Edit the page
Press the button in the menu to switch page content to HTML.

• Paste the plugin code
Put the Elfsight Apps plugin code to the required place on the page. Save the results.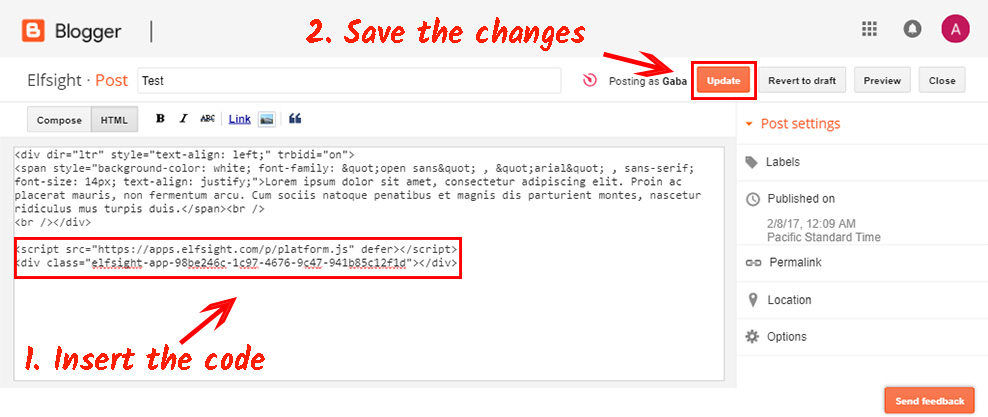 • The plugin has been added successfully!
Go to page to check your YouTube gallery.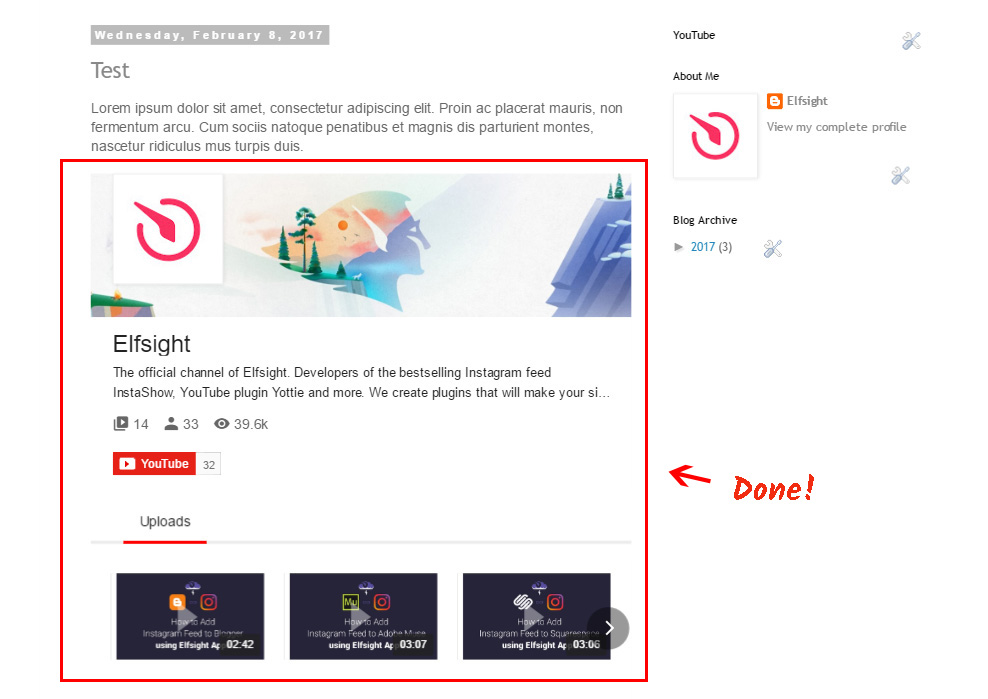 Method 2:
• Go to Layout section
Click on "Layout" link in the left-hand menu, and select the page block to add the plugin to. Press "Add a Gadget".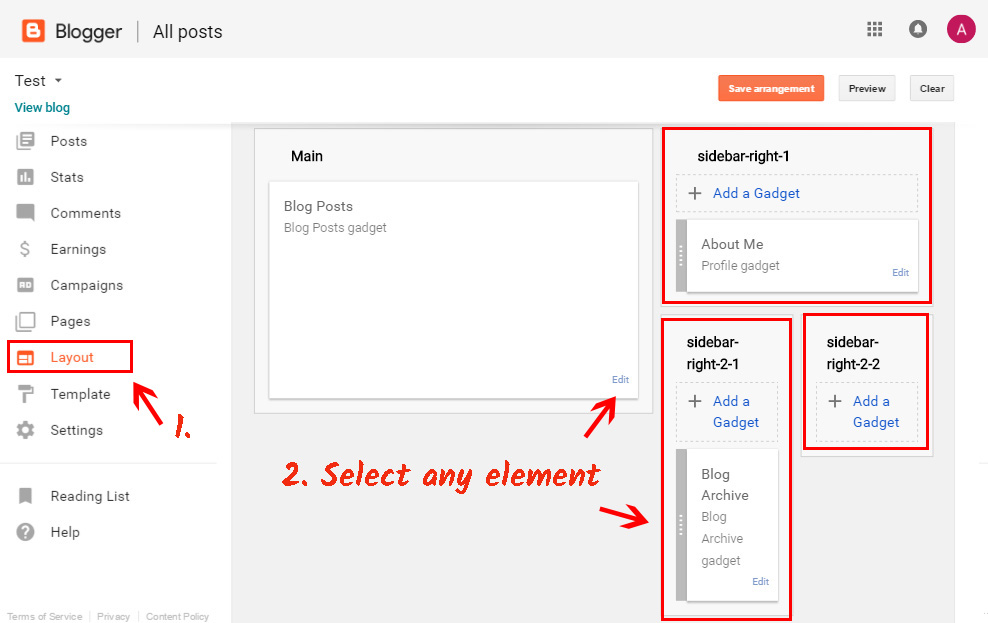 • Add the HTML/JavaScript element
Select HTML/JavaScript element from the window that comes up, to be able to add the plugin to end-to-end element.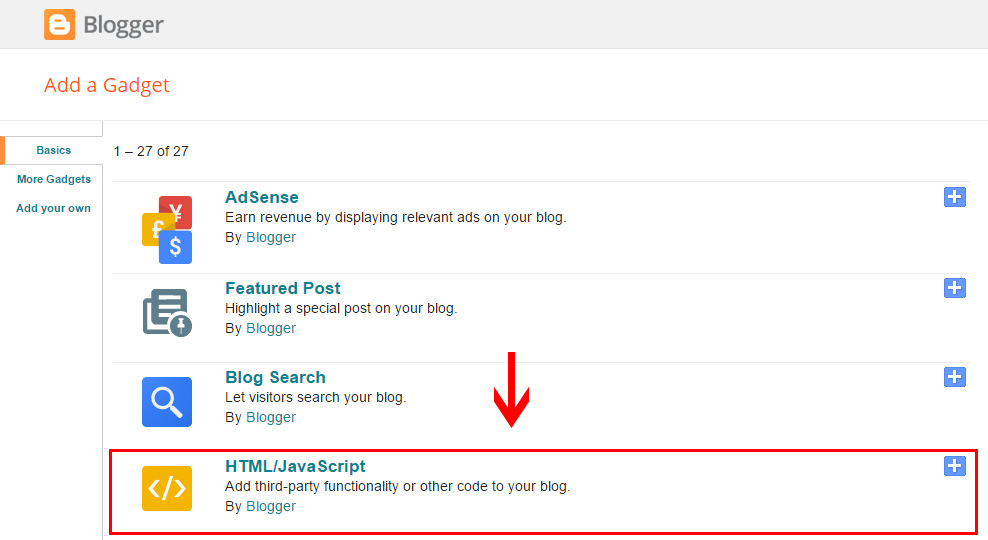 • Insert the plugin
Insert the plugin script you've got at Elfsight Apps into the window that comes up, and save the changes.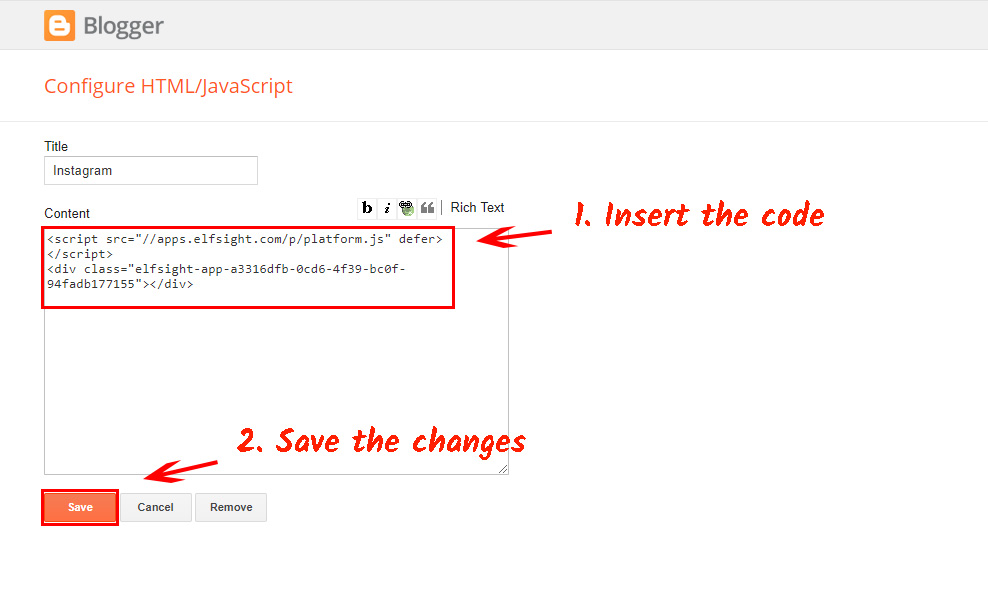 • Done!
You've put the YouTube plugin into the theme's element.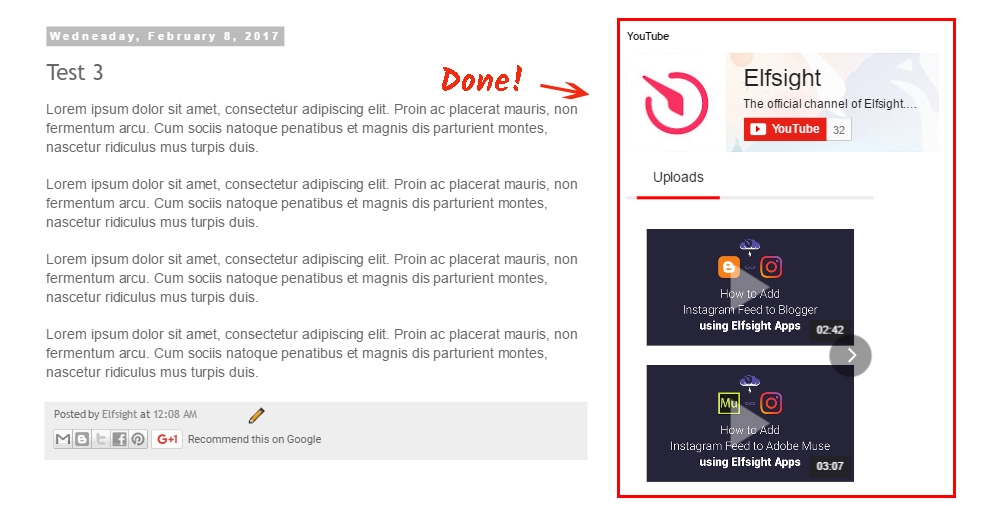 How to edit the configuration of your app after its installation
To change some plugin appearance conditions or to replace content sources, you should log in your account at Elfsight Apps, define the new settings and save the revisions. After validation, the gallery will automatically acquire the new design on your web resource.
What Is the Best Method to Manage a YouTube Gallery on a Blogger Site?
When you embed a YouTube plugin to your website with the help of Elfsight Apps, a first-class app is not the only thing that you're acquiring. You also acquire the following:
Literally nominal prices on the market;
Our team's lifetime technical support;
Guaranteed modifications of the product.
Also, we feature very simple embed type that will allow you to implement the complete installation process yourself, without recruiting a web developer to do the job. See more widgets for Blogger in our catalogue
Briefly about to Elfsight Apps?
Elfsight Apps is a cloud-based service that offers multiple plugins for websites that will aid your company in moving to a next stage. Display the YouTube plugin from Elfsight!