Reveal to your clients more details about goods or services using
FAQ widget
от Elfsight. Read a detailed tutorial on integration and using of the widget for your site.
Features of Blogger FAQ widget
Let your clients know more about your products or services. Higher customer credibility - higher conversion.
The main objectives of Elfsight widget:
Help clients;
Increase conversion;
Reduce Support team load.
More info about the widget can be found on the main page of FAQ at Blogger.
Video Guide
Level 1: Creation of a plugin
Don't spend time on programming, you can create a plugin all by yourself in just 1 minute.
Creating a plugin
Go to demo and start generating your plugin. After you have set all parametres, press «Join to Install» button.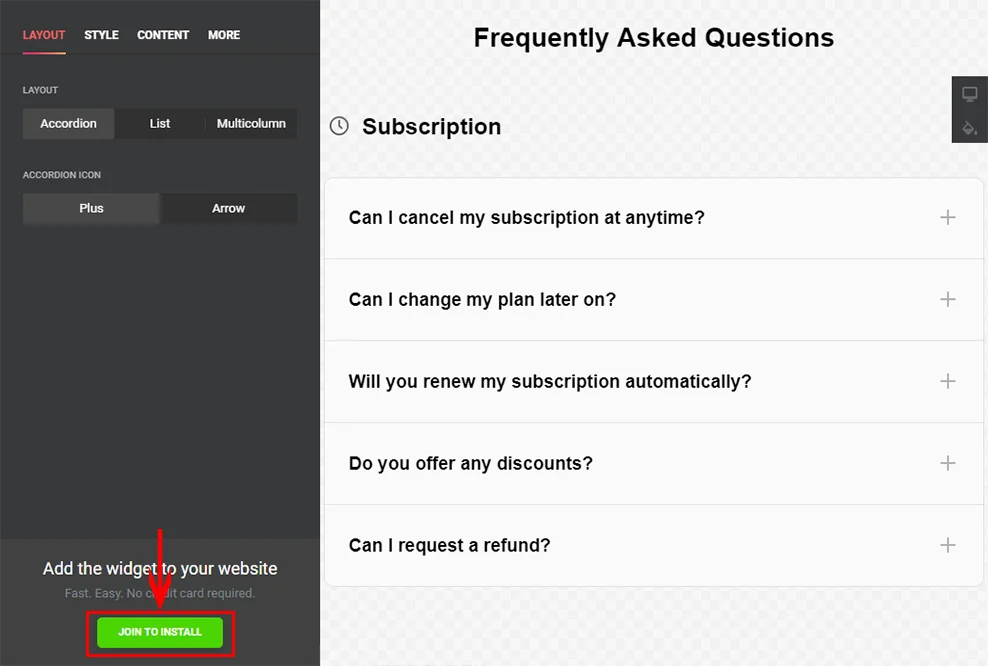 Copying an installation script
In the popup, you will see a plugin code, use it to insert to your website.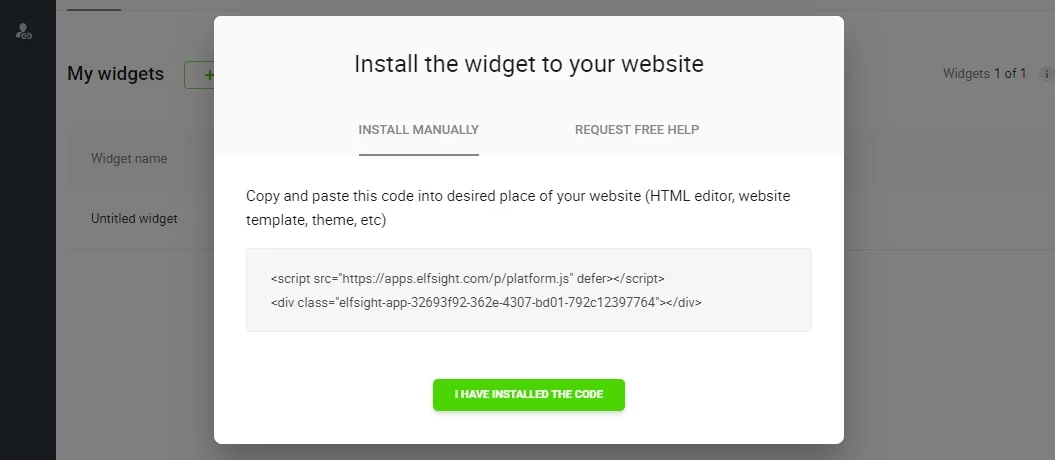 Level 2: Adding of the plugin on a site
Enter Blogger
In the left-side menu, choose the needed section and go to the page for plugin adding.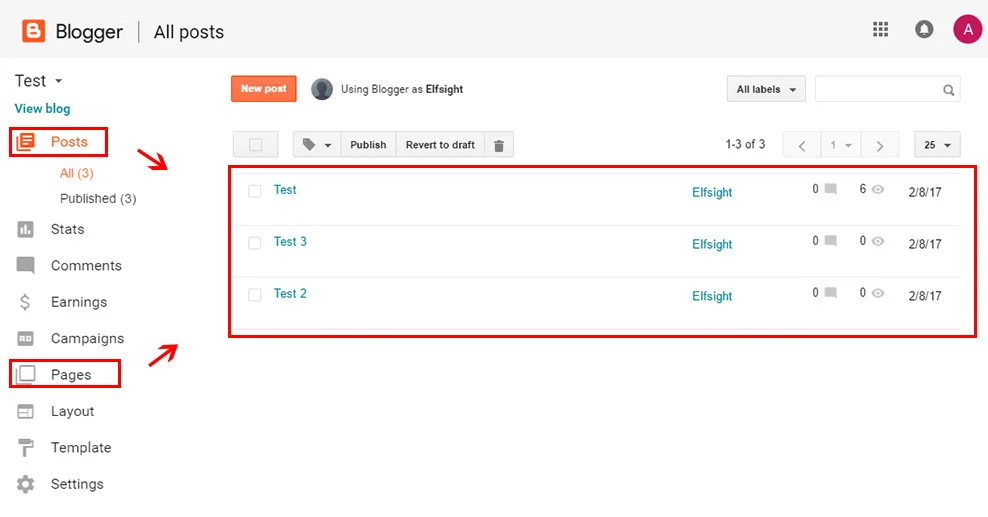 Prepare the page for the edits
Switch the page into HTML mode.

Add plugin code
Copy-paste the plugin code into the content field and apply the adjustments by pressing «Update» button.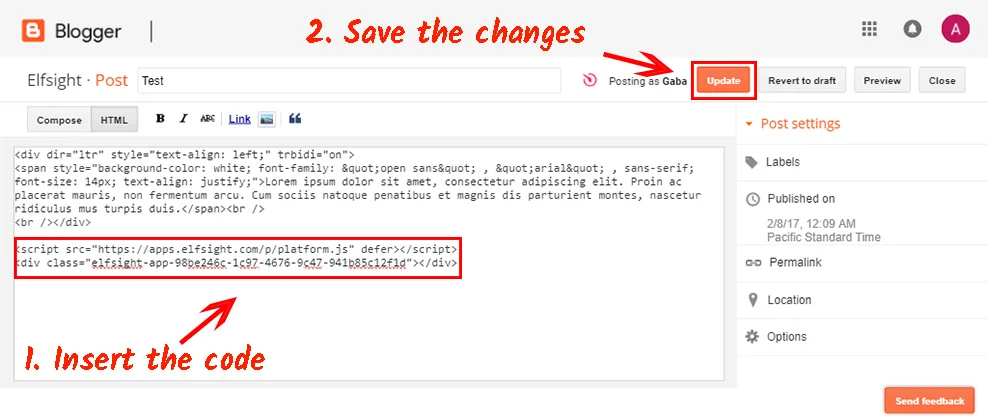 Done!
FAQ has been successfully installed to your Blogger website.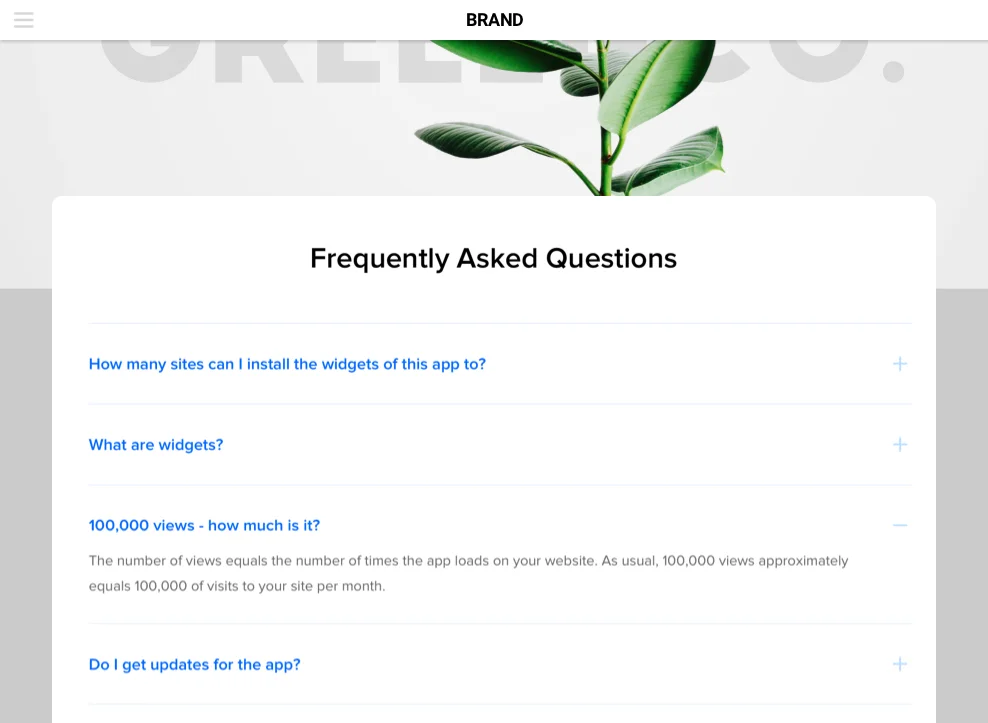 Level 2: Adding of the widget on a site
If you would like to modify any parameters of your FAQ widget or add content after the setup, you can easily do it. These changes can be introduced to all of your plugins in your personal account at Elfsight Apps and will be automatically added to your widget on the page.
About Elfsight Apps Service
It is an online service, which offers fast access to a wide range of apps for your website. These apps are instruments to promote your website fast, by your own means, and with minimum effort. You don't have to be a web programmer or to hire one to use them, they are intuitive and include no coding.