Provide the answers to the most important questions beforehand using
Elfsight FAQ widget
. Check a step-by-step article on fitting and customization of the widget on your site.
Unique properties of Shopify FAQ app
Fight all the doubts of your clients and raise your sales.
The integral objectives of our app:
Help clients;
Increase conversion;
Reduce Support team load.
More info about the app can be viewed on the front page Accordion FAQ at Shopify.
Video Guide
Phase 1: Constructing a widget
Don't spend time on developing, you can shape a widget independently just for 2 minutes.
Designing a widget
Click editor and start generating your widget. After you have set the needed parametres, press «Join to Install» button.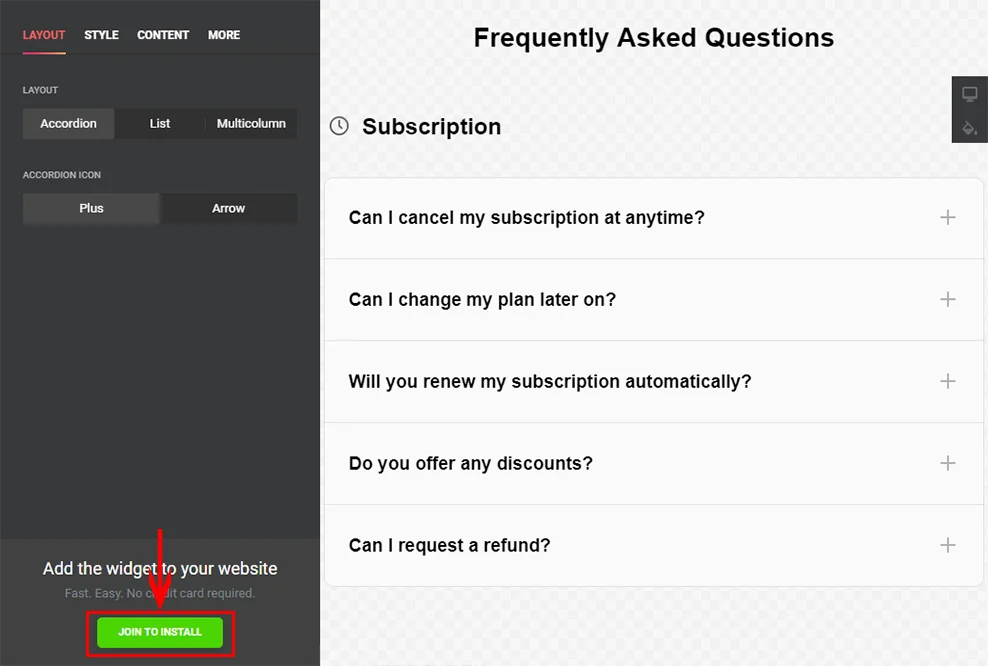 Taking an integration code
Get a code, which will appear in the popup, to paste it to your site.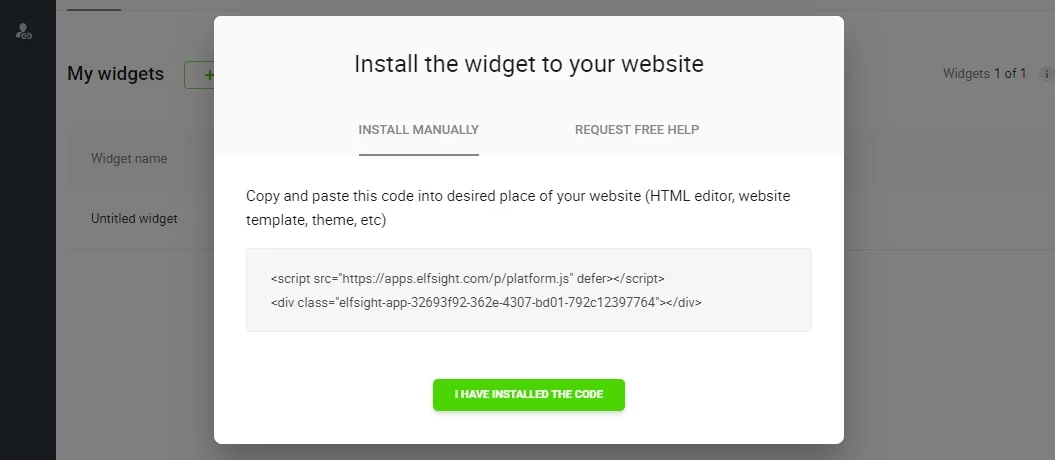 Phase 2: Integration of the widget into a site
Log into your account on Shopify
Enter you profile, to make the necessary adjustments to the pages.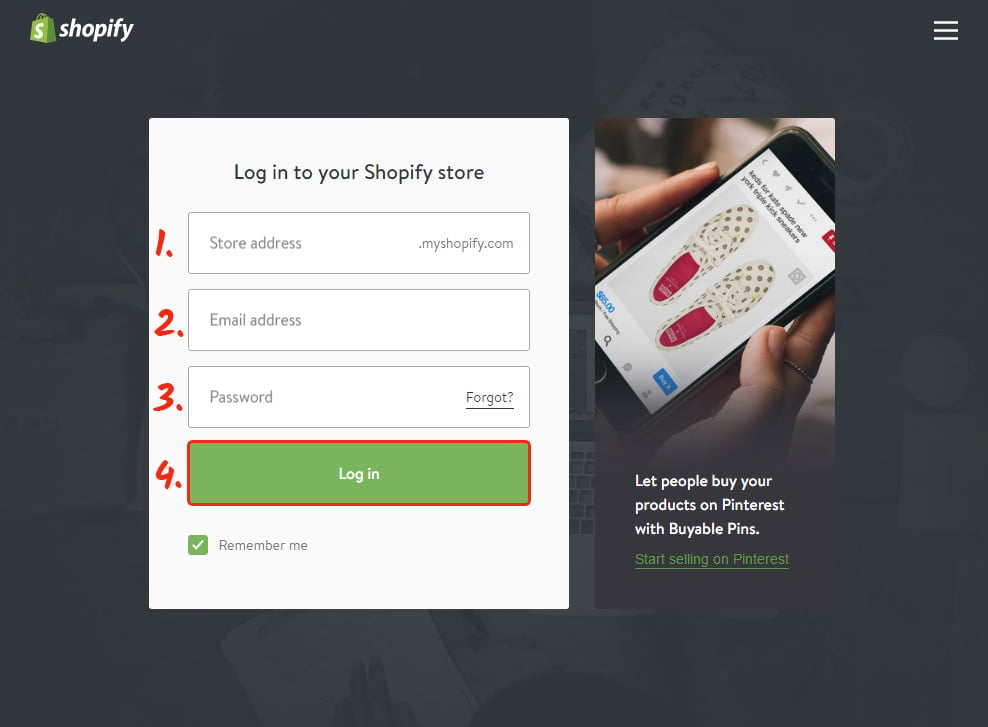 Choose the page for adding the widget
In the left-side menu, enter pages section and choose the required page.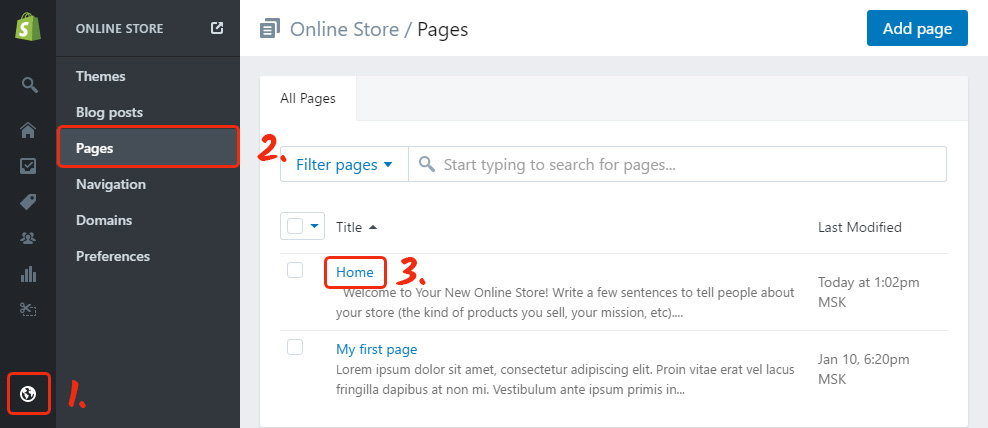 Prepare the page
Switch the page into HTML format.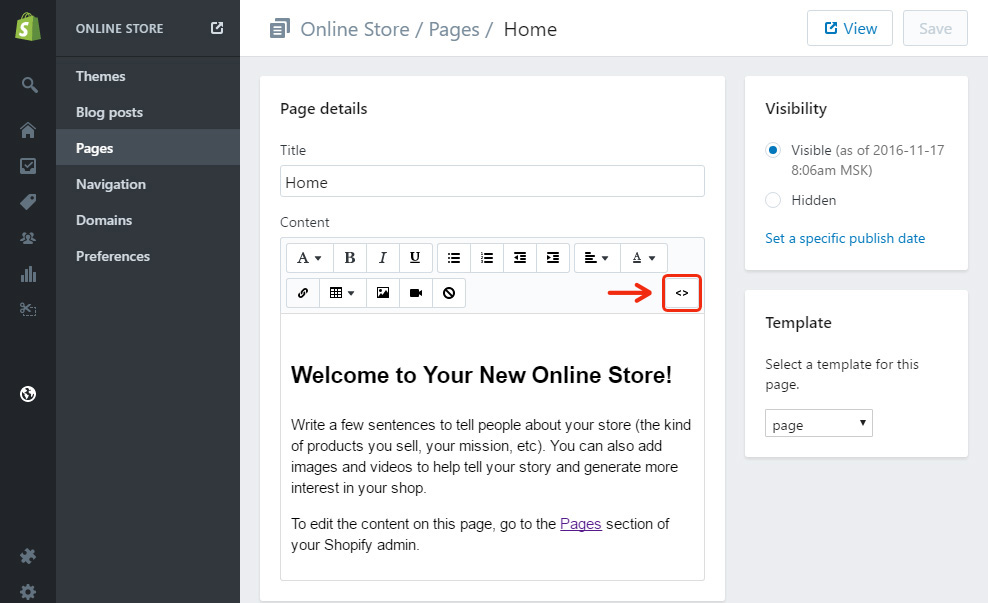 Insert widget code
Paste the widget code into the desired place and save the changes.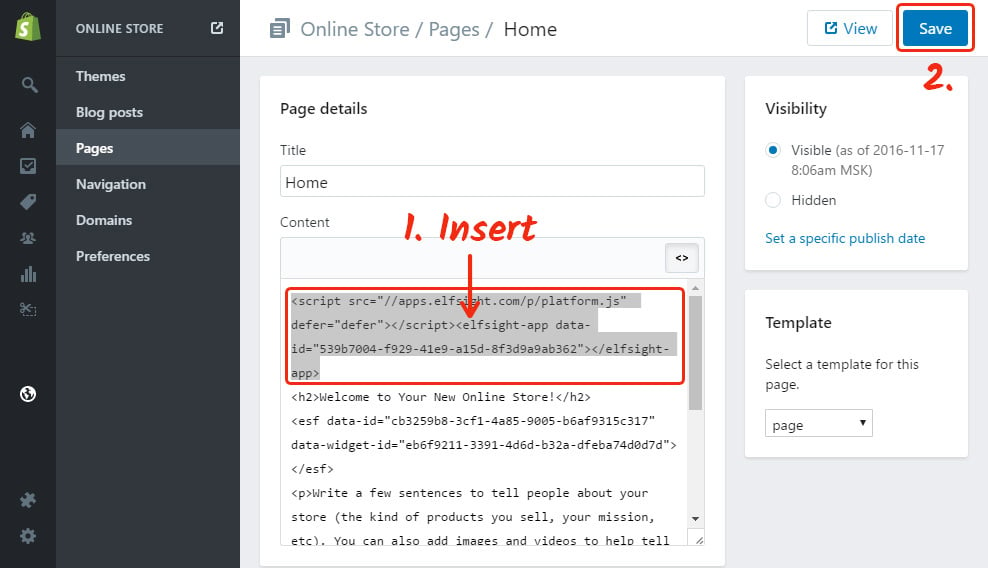 Done!
FAQ has been installed to the Shopify website!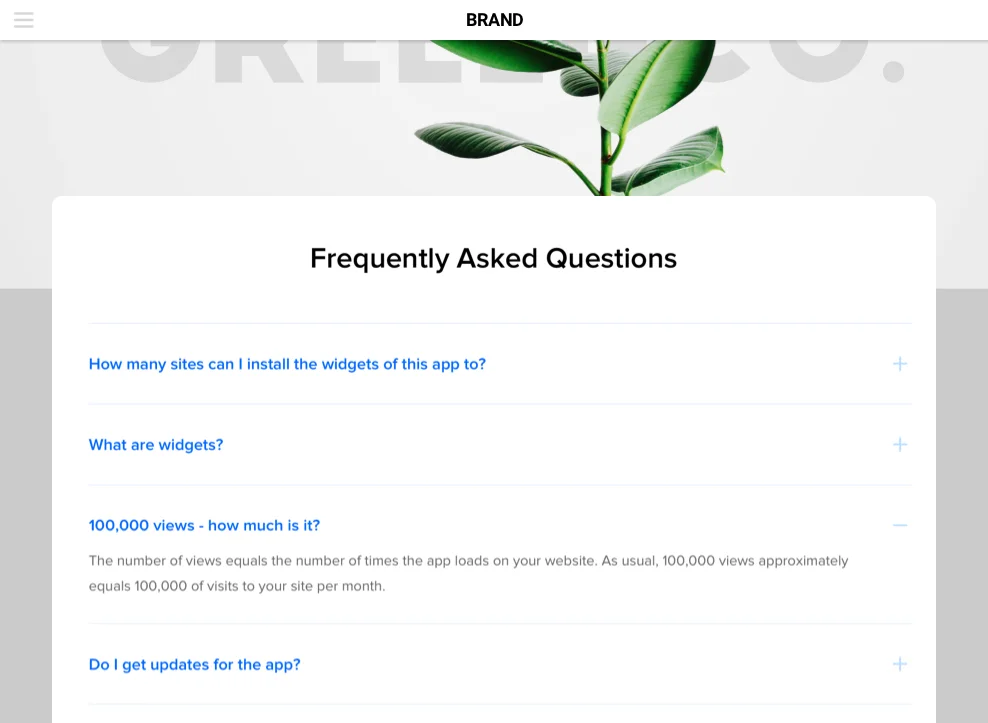 Tuning of the app
After you have inserted the FAQ widget, you may decide to modify several settings or edit content. Log in personal profile at Elfsight Apps, choose the necessary widget and edit any settings. Any changes will be automatically added to your app on the resource.
More info about Elfsight Apps Service
This is a SaaS site, which offers fast access to an extensive range of apps for your website. These apps will help you to strengthen your website fast and with minimum effort all by yourself. You don't need to be a developer or to find one to use them, these apps are intuitive and include no coding.