Setting up content distribution is simpler than ever. Share your own WordPress website to 50+ most major social media and let your visitors to share your material instantly using the
Elfsight Social Share plugin
.
The advantages of the best share buttons
Elfsight Apps provides a choice between a free copy of the WordPress share plugin and one of the extended ones for larger sites. Embedding and setting up the buttons will take about 4 minutes. Developing expertise or hiring web-programmers is not necessary.
Adding the social media buttons to a website
Perform the necessary procedures, to carry out the installation.
If all of a sudden you're experiencing widget embedding or positioning difficulties, please, inform our help center at Elfsight immediately.
Installation stage 1
Register and get personal social share buttons for your web-resource.
• Сreate a profile or authorize in the account.
If you don't yet have an account at Elfsight Apps, to begin with you need to register your account. If you already have access, authorize in your account.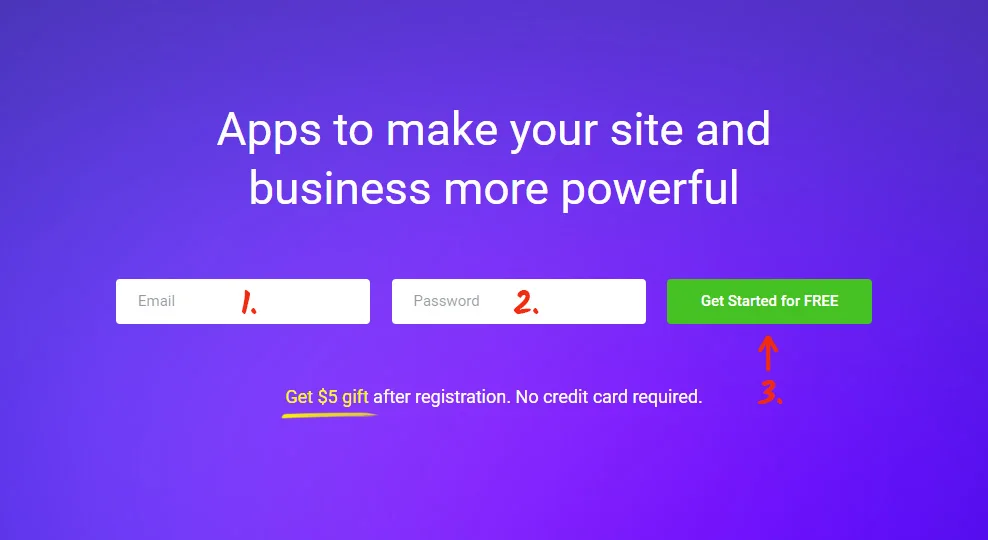 • Сlick on "Share Buttons" plugin
To install the Best WordPress social buttons to website, just pick out – Social Share Buttons.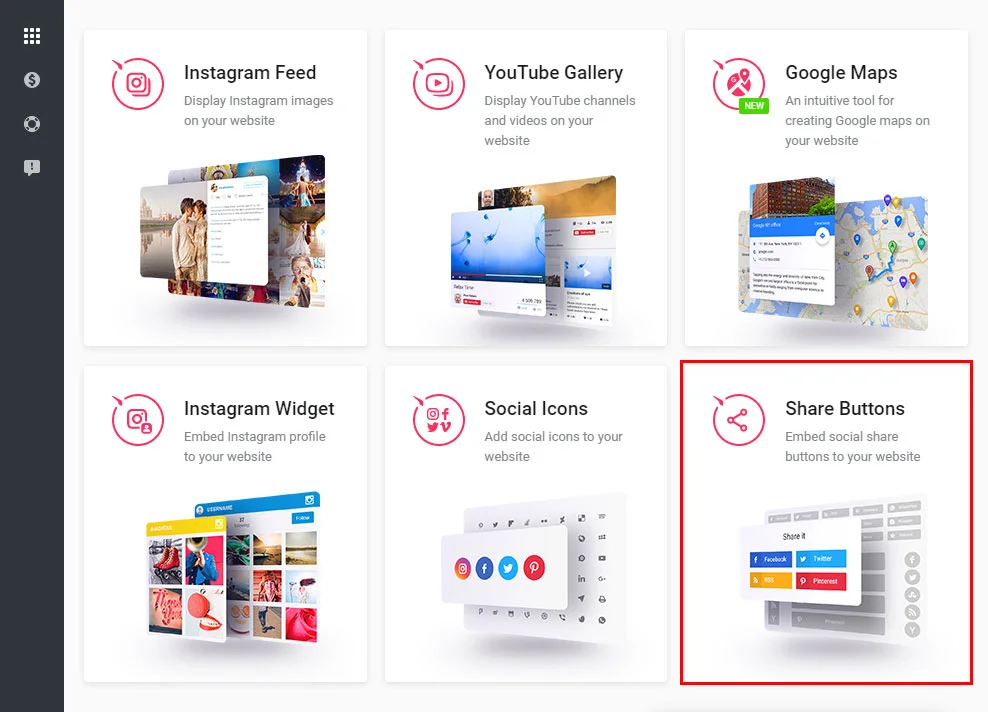 • Сreate the plugin
Select the desired settings that will allow you to add the social media buttons to your website in the best way.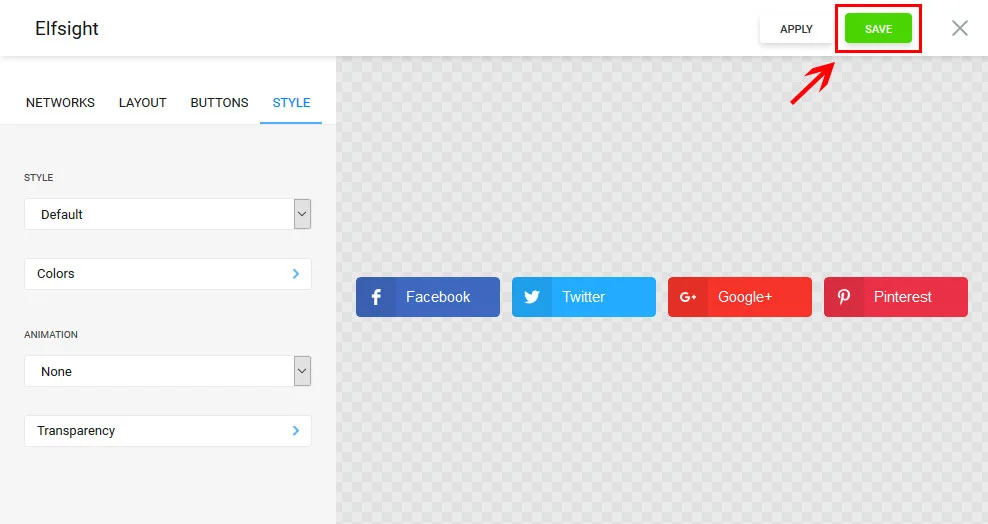 • Discover the appropriate subscription plan
You'll be able to select the subscription plan in the window that comes up. Subscriptions range from free to comprehensive. Figure out your personal website's traffic and press the "Select" button.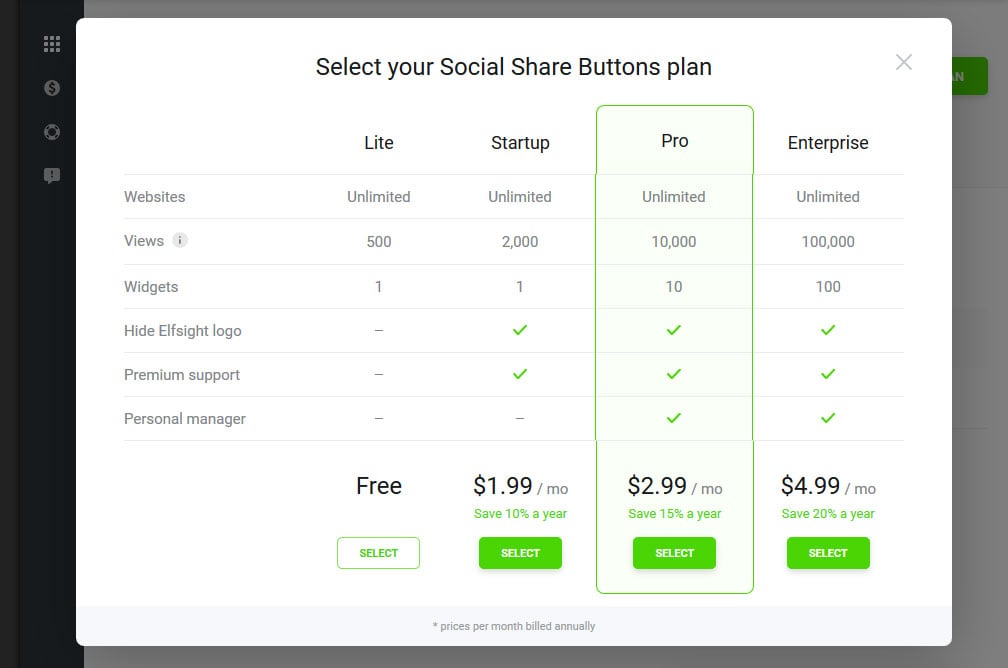 • Take the plugin script
You can copy the personal code to place the plugin on your site in the window that comes up.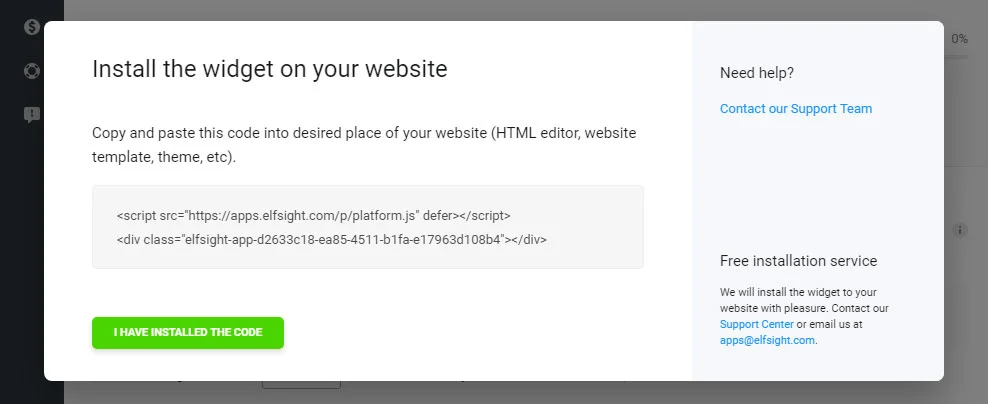 Phase 2
Featuring share plugin on website.
• Go to admin panel
Authorize in your site's account.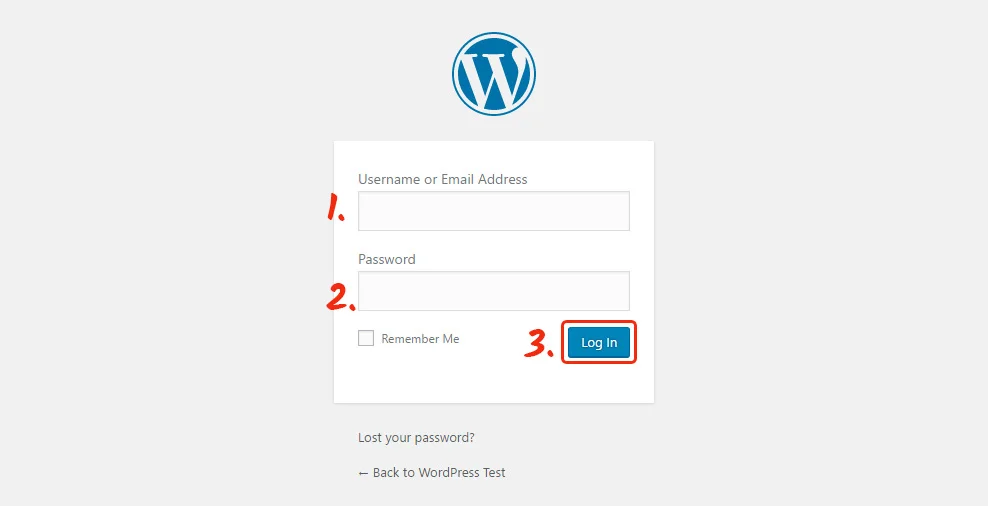 • Insert the buttons
Go to Appearance section in the side menu, and click "Editor". Select the template you need in the editor, and paste the code you've got at Elfsight to that template. Upload the edited file.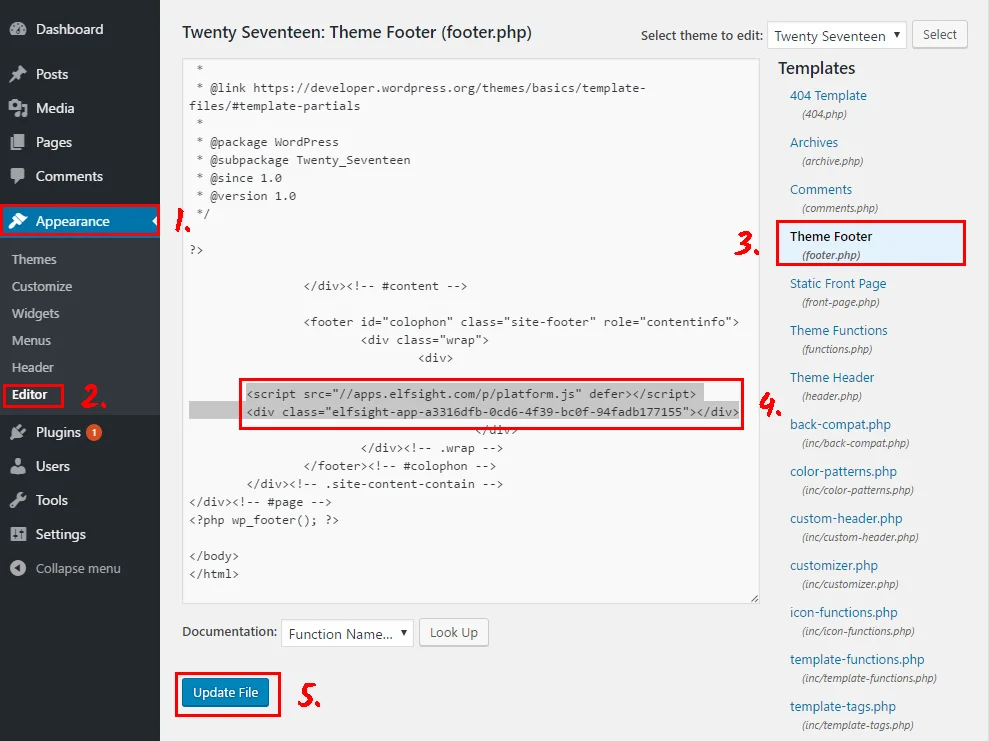 • The installation is complete
Go to website to see WordPress plugin to share post on social media.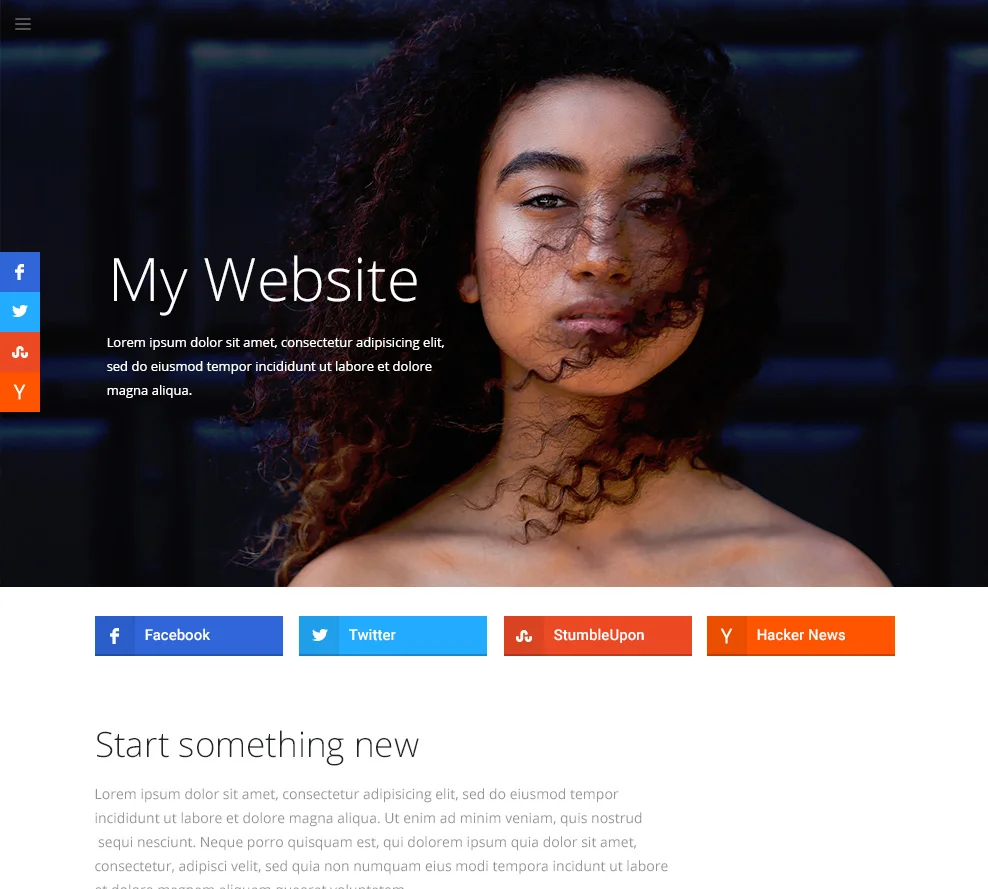 Configuring the plugin
After you insert the app, you can configure it from your own Elfsight Apps account. You only have to adjust the parameters in the editor and apply the changes. All the changes will be automatically applied to your resource.
About Elfsight Apps
It is a cloud-based project that aims to develop your resource and features apps that are instantaneous and easy to display.
Embed plugins -> Increase reader engagement -> acquire extra traffic and purchases.
Check out Best Share Buttons Free of charge!
Shape the custom social buttons for your site right now.
Still got questions?
If you need any further assistance, contact our very helpful
Support Center
and we'll be happy to answer any questions. Just expect a response during our working hours (from 10 a.m. to 7 p.m. CET, Monday through Friday).