A broad manual to set up and customize responsive
Pricing Table
for goods and rates at WordPress website. Setting of the handbook doesn't require skills in programming and will take less than a couple minutes.
Description of the plugin
Denote characteristics and plans for the products or service to start increasing the number of clients today with best WordPress Pricing Table by Elfsight.
Use ready-to-use templates or set each constitute yourself, our plugin will successfully reshape the look of your website.
Main parameters of the plugin
Fully responsive layout to any mobile devices;
Inbuilt templates;
Variative setting of every component;
Technical support for fixing problems.
Learn more about the WordPress Pricing Table plugin.
Plugin installation
Make the shown below points to create the application for WordPress page. To set a plugin for your personal website it is required point-by-point to make mentioned below points.
If while fulfilling you will have queries, communicate with the Support Center.
Part 1: Get the plugin
Check in personal account or sign in
Type working email address and create a password. If you already signed in, you need to just log in.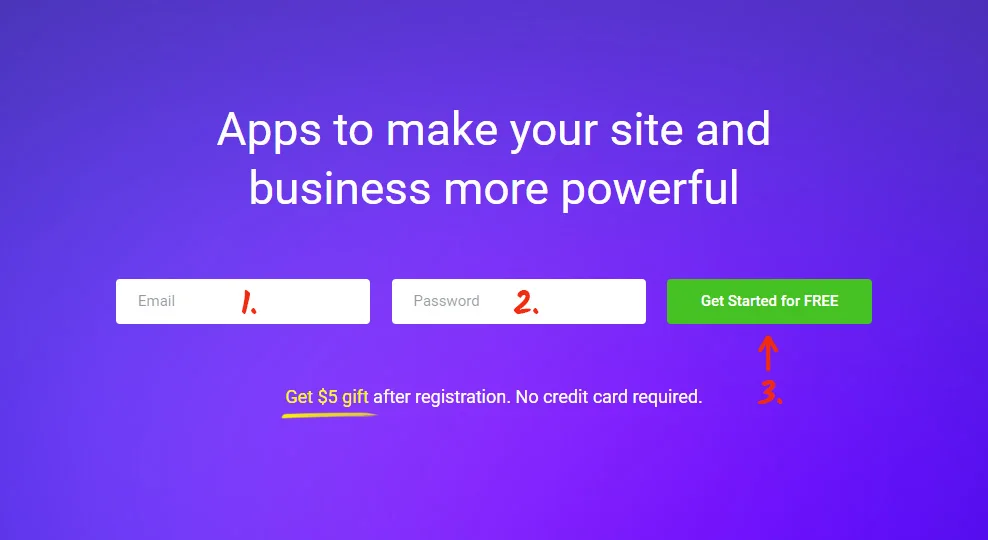 Choose the widget
In the list select Pricing Table and click it to pass to web page of the product.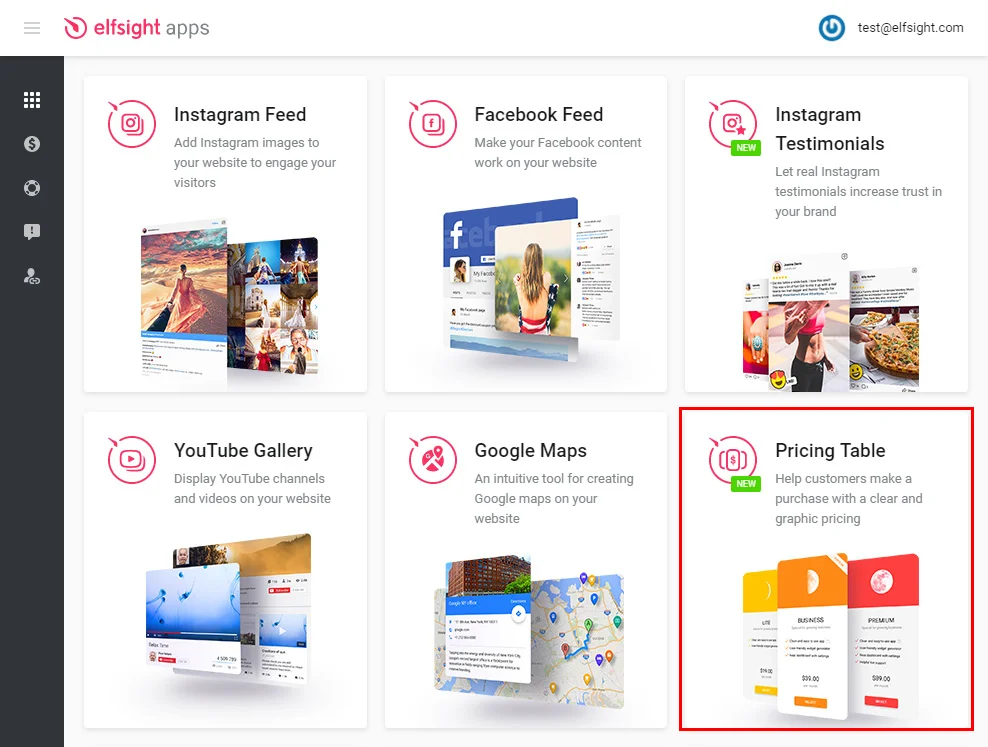 Setting style
Select the preferred template or generate your widget from the very beginning. A detailed description of all features can be found on the widget page.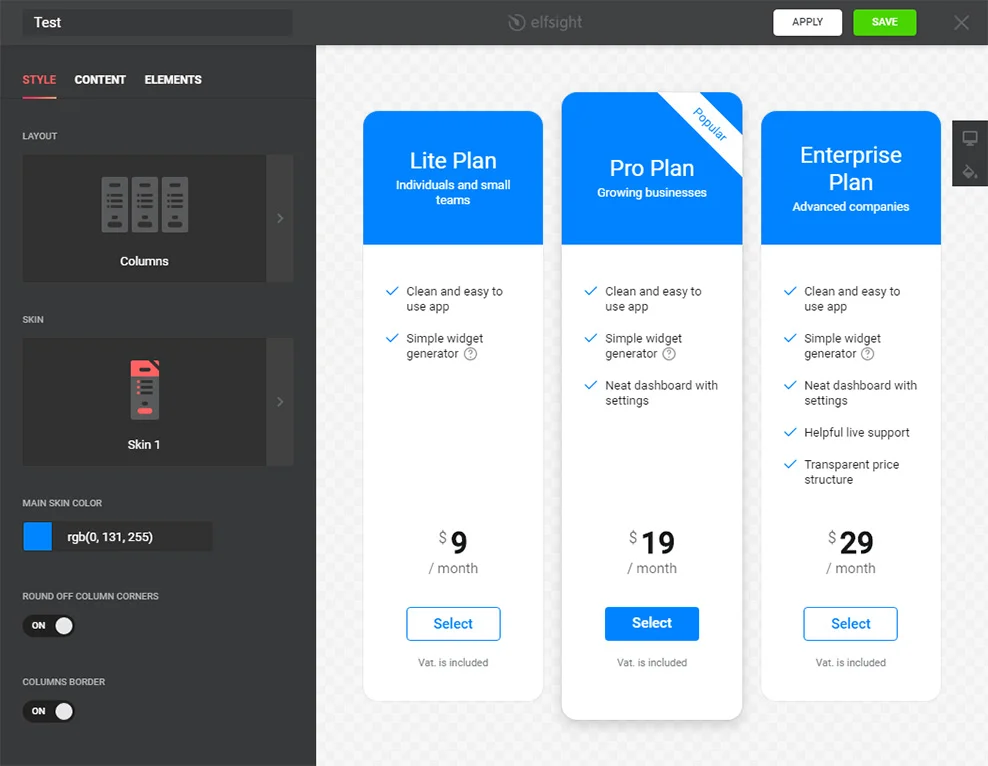 Find your plan
Based on traffic ranking of the site click desired variant from the given. We offer free offers, as well as premium subscription.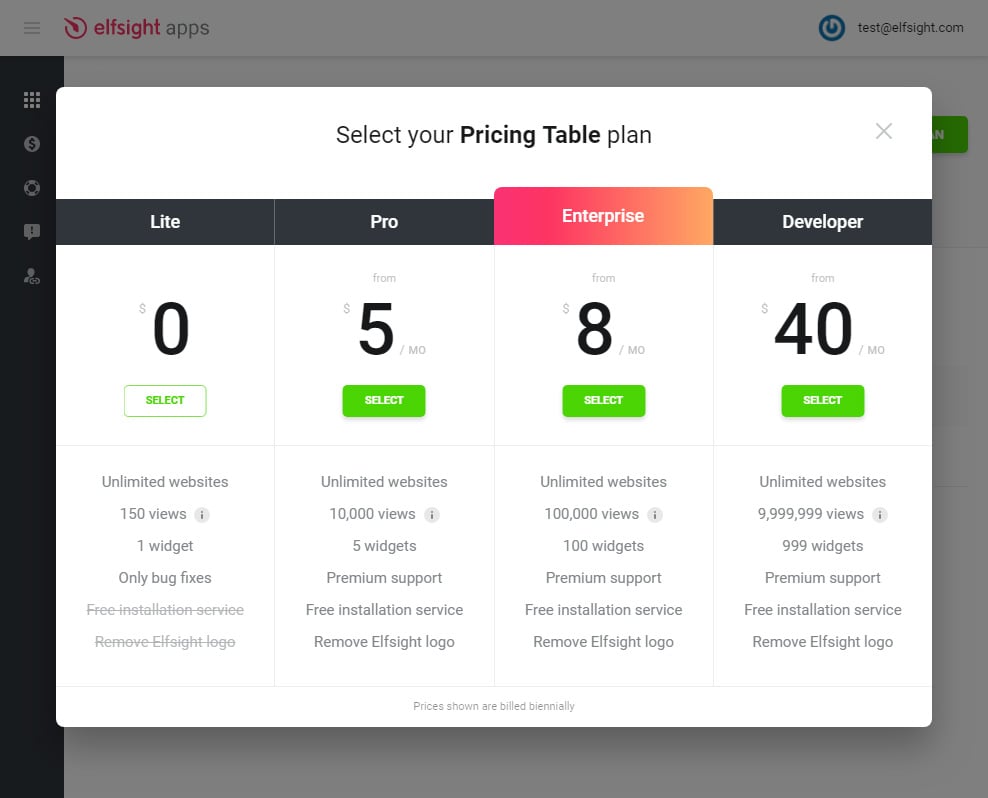 Get widget code
Finish this point getting the widget, that you want to add on your personal website.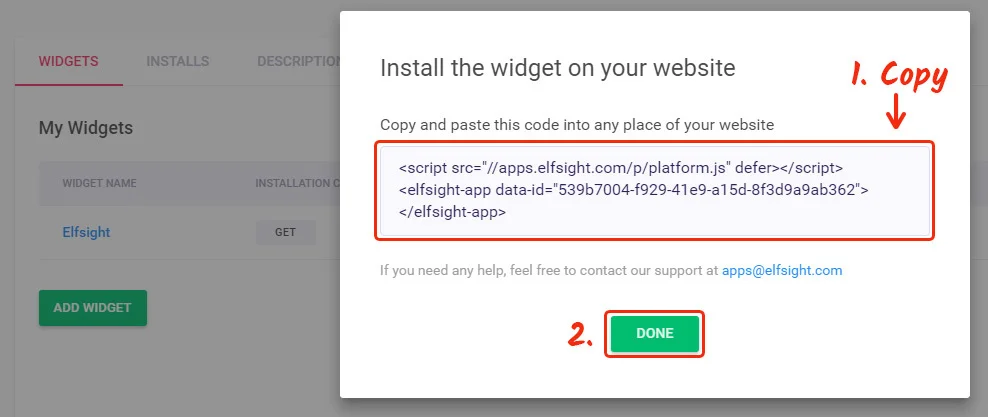 Part 2: Installation at WordPress site
Log into your admin panel
Go to WordPress dashboard.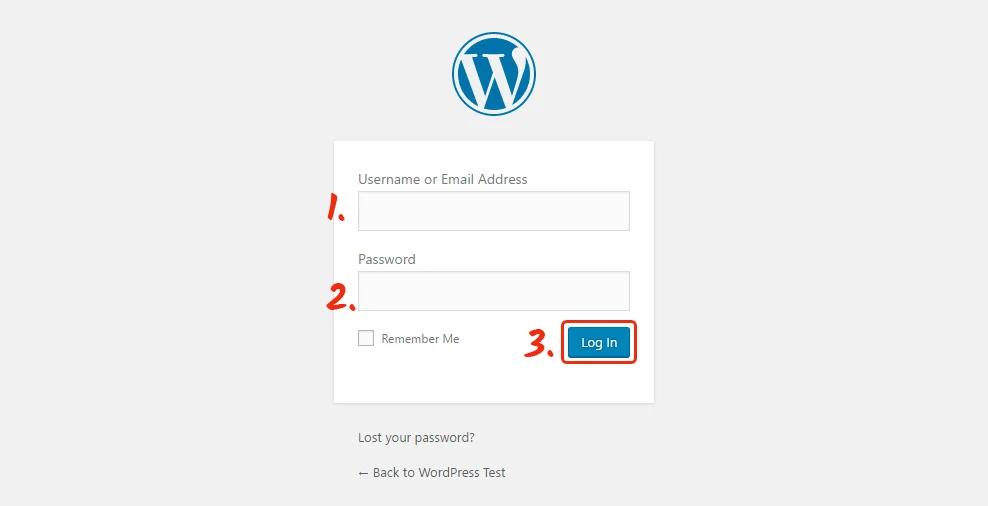 Go to the Pages section
Click Posts/Pages (or other pages' folder) in the left-hand menu.

Add the widget code
Paste the widget code into the required place, and press "Update" to apply the changes.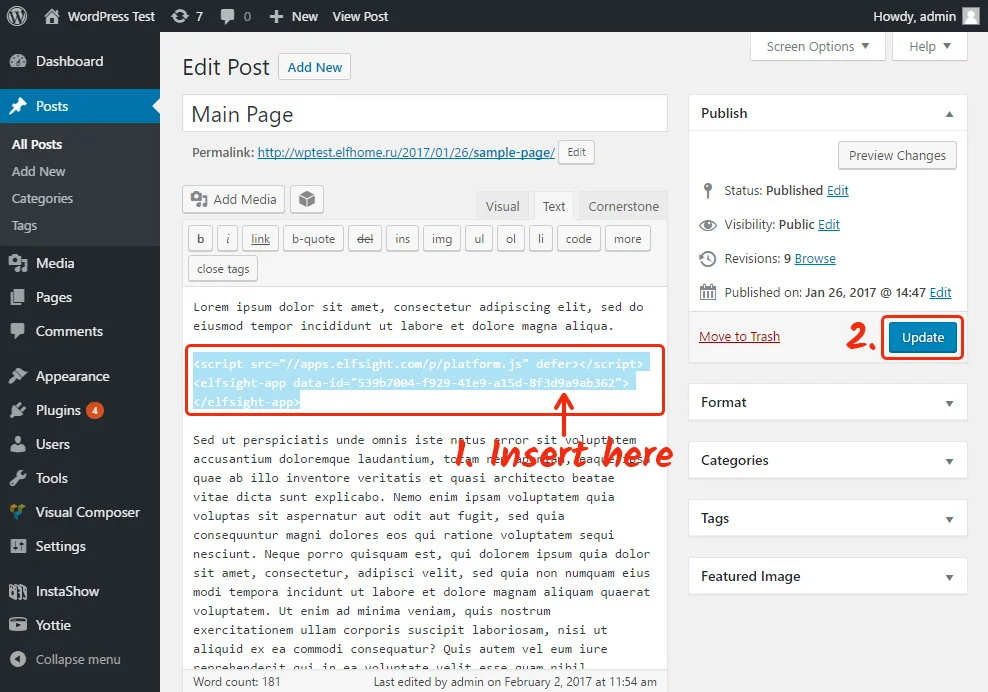 The responsive Pricing Table widget has been installed!
You can check out your results on the widget page.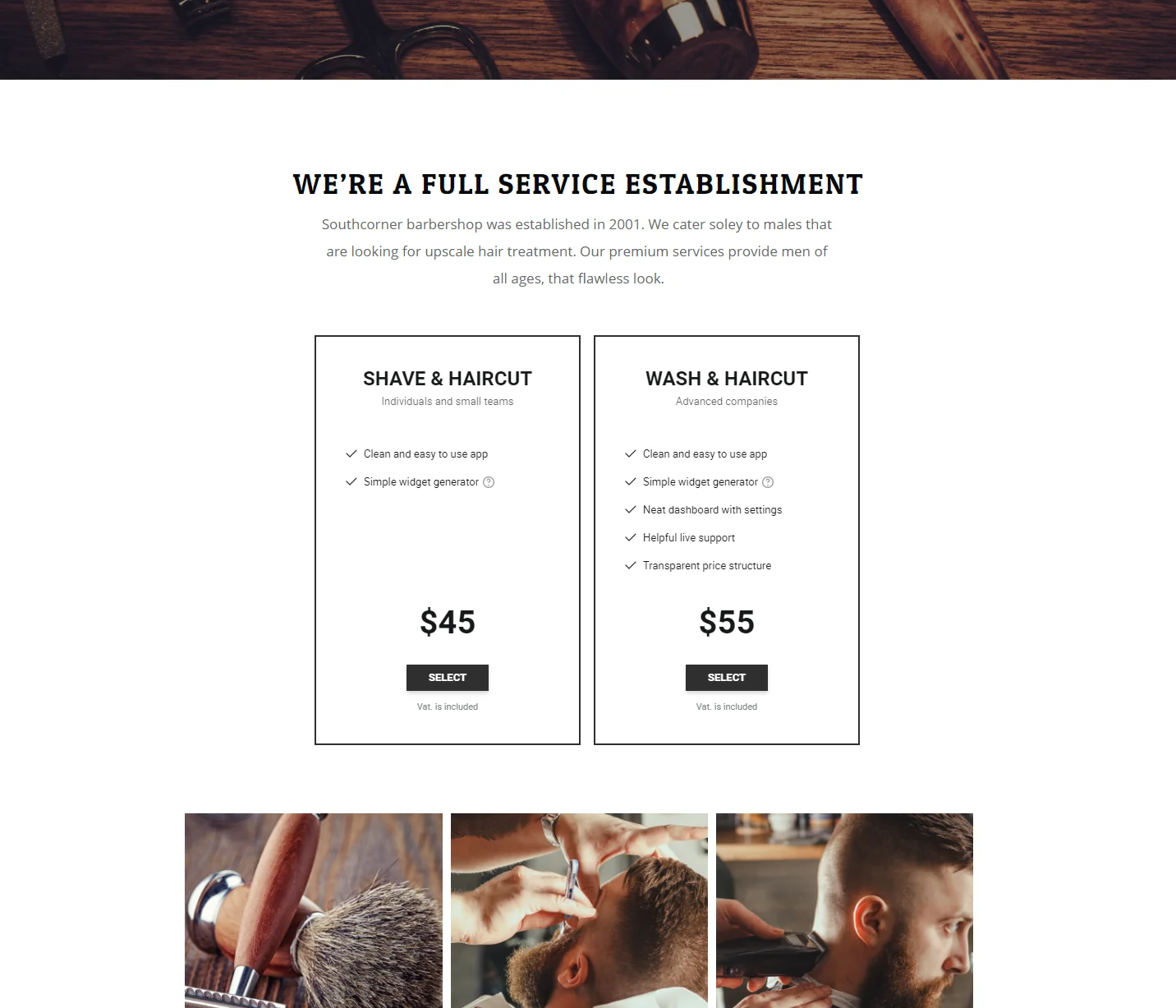 How to change the settings of the plugin after adding?
After implementation the plugin to the website, all settings should be use on your personal user's account at Elfsight Apps.
Implement corrections to the convenient editor and save them, all changes will be made automatically and do not require changes at your WordPress website.
Detailed description of Elfsight
This is a cloud site for enhancement your own webpage using plugins.
Implement high-performance extensions or integrate your resource with social networks to raise the number of users and clients.
Appreciate best WordPress Pricing Table for free!
Develop the premium plugin for your website immediately.
Still got questions?
If you need any further assistance, contact our very helpful
Support Center
and we'll be happy to answer any questions. Just expect a response during our working hours (from 10 a.m. to 7 p.m. CET, Monday through Friday).