YouTube – is an unmatched site for delivering your highlights and skills to your subscribers and multiplying sales. Our project - Elfsight Apps - offers an ability to realize the insertion of a
YouTube Video Gallery
on any resource in a small series of operations.
Adjust Your media YouTube widget in 2 Phases
It will only need just a few minutes to embed the widget to websites, developed with the help of the Drupal website builder, and it won't take any programming abilities or other especial competences.
Step 1: grab your video plugin
Forge and configure your custom-designed video gallery to embed it to your online platform.
• Create your plugin
Go to the editor of the video gallery to begin start with the plugin for site. Or create an profile at Elfsight Apps, to start plugin shaping from your personal profile.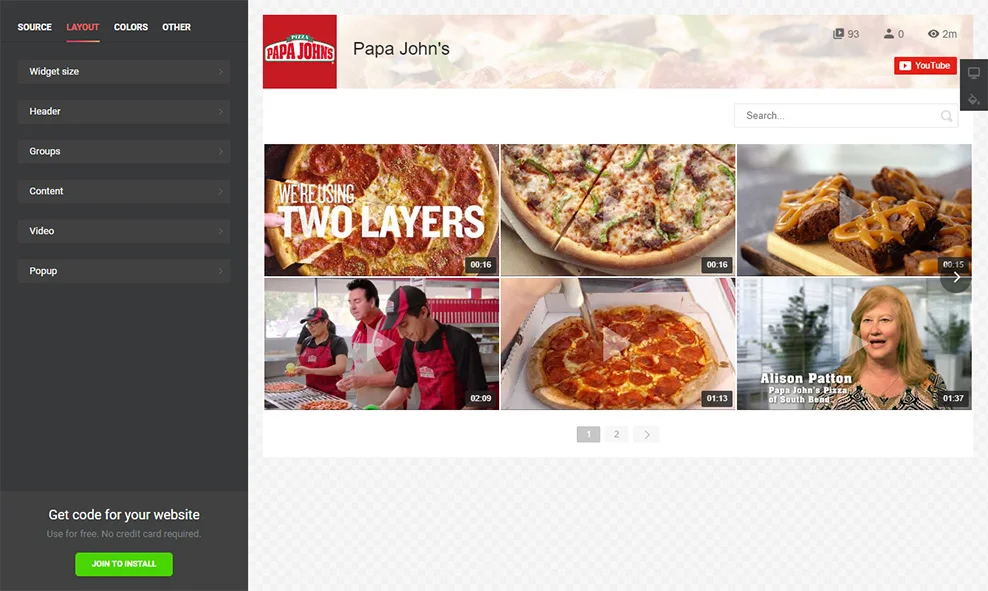 • Copy the code to put it into your web service
The resulting step in our resource is to copy the gallery code by clicking "Get" button near the plugin's title.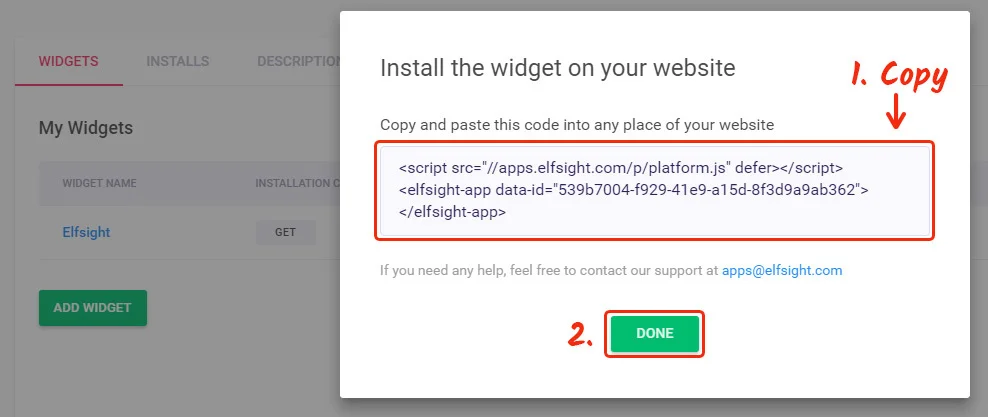 Step 2: add the plugin to the website
• Authorize in the Drupal admin panel
Go to admin panel to edit the site.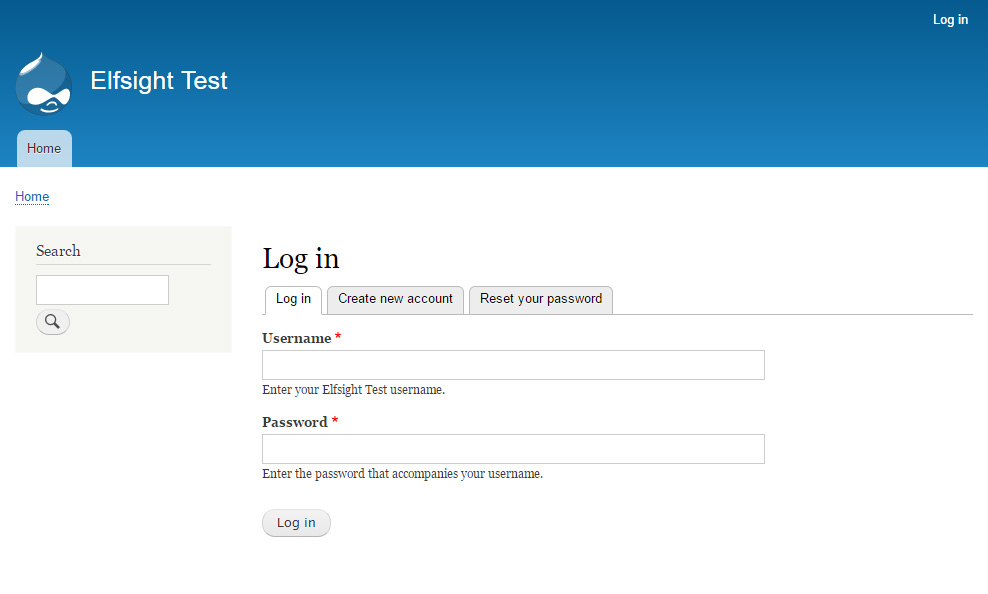 • Go to Pages' section
Click on the "Cintent" link in the upper menu, and go to pages list.

• Select a page
Press the «Edit» button next to the page you need.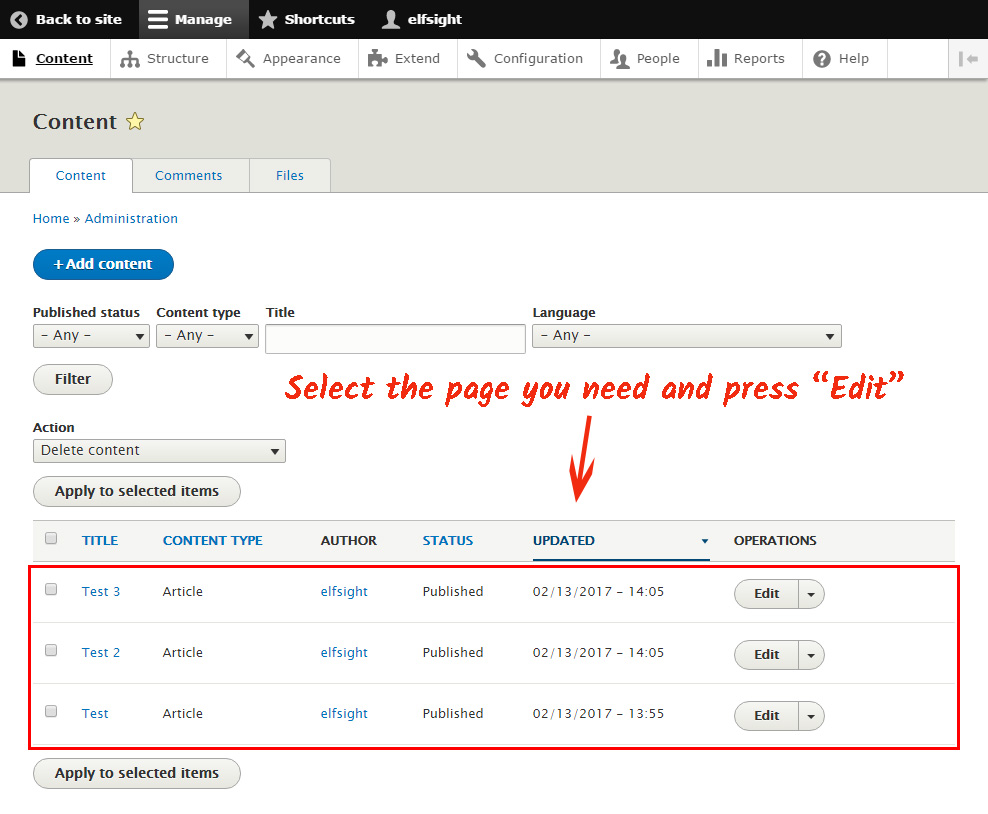 • Edit the page
Switch the page to Full HTML format to display the page content as the code. Copy the plugin script to the required place and save the results.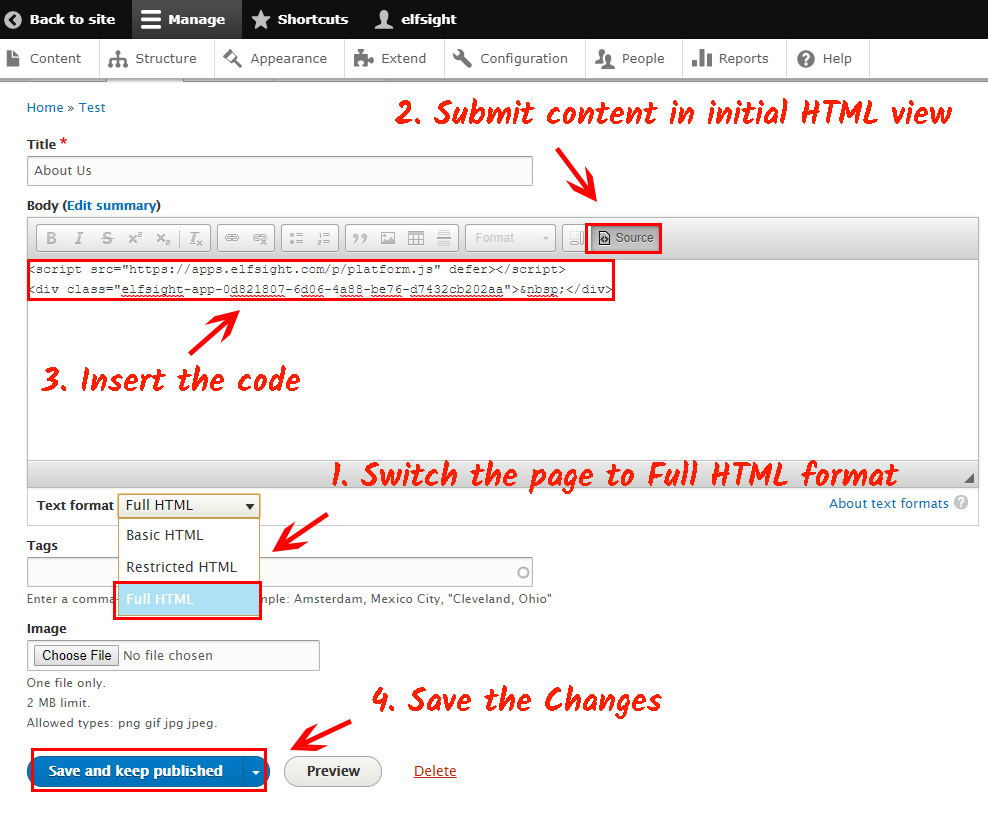 • You've just installed the plugin to your site!
Go to the website page to check out the results of your work.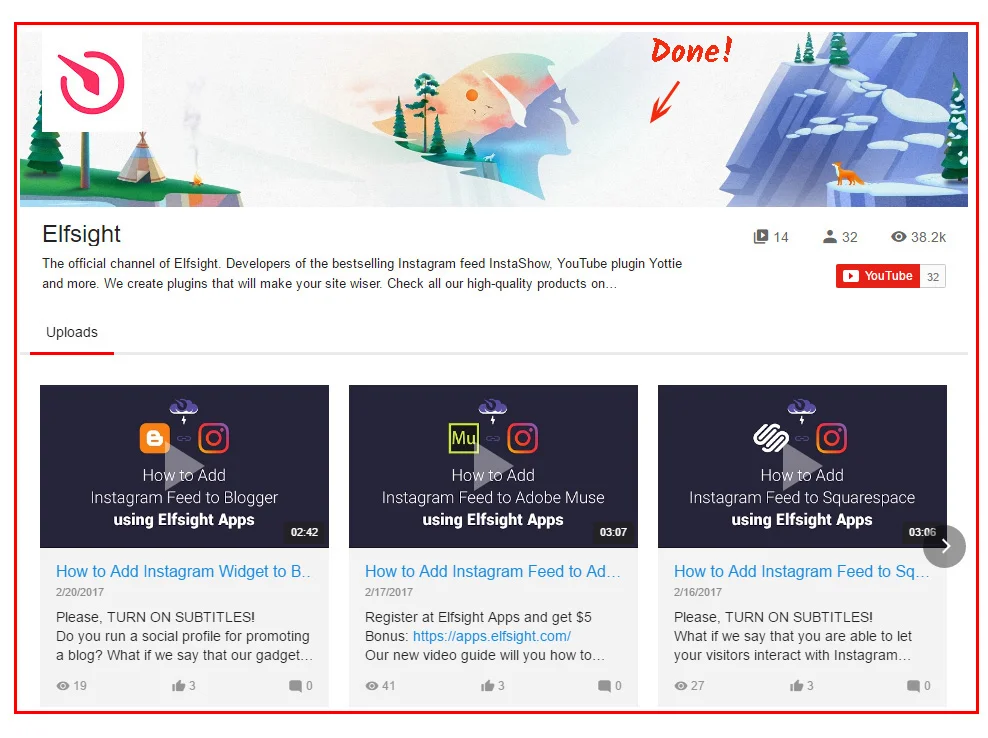 How to adjust the parameters of your widget after its setup
To replace some design parameters or to edit video sources, you simply have to enter your profile at Elfsight Apps, set the new conditions and accept the corrections. After saving, the application will instantly take the fresh look on your web platform.
What Is the Most Suitable Way to Set Up a Video widget on a Drupal Website?
When you paste a YouTube widget to your website using Elfsight Apps, a premium widget is not the only thing that you're getting. You also take the following:
Literally nominal prices as compared to other plugins;
Our team's lifetime technical support;
Guaranteed development of the app.
Also, we feature an utterly easy presentation procedure that will let you execute the entire installation process yourself, without inviting a web programmer to do the job. See more modules for Drpual in our catalogue
Let Us Introduce You to Elfsight Apps?
Elfsight Apps is a cloud service that offers multiple products for web resources that will support in taking your enterprise to a next height.