Handy
social icons
by Elfsight that you can install to your personal website in 2 steps.
A brief instruction to introduce the module into a Drupal website
A short tutorial for those who are acquainted with the administration panel and can make small changes to website HTML code.
Design your own module in the editor;
Select a suitable subscription plan (from free to premium);
Gain an installation code;
Go to the administrator panel of your Drupal website;
Go to a required page if you want to add the module on one page only, for example, the main page. In case you need to integrate the module on the footer, header, sidebar, or some other element, then go to a website template;
Save the alterations and check the results!
To see information on each of the stages, explore vast descriptions and screenshots, please check below. You can also contact support team and have free help with module adding (available for all Elfsight users).
Video Guide
A comprehensive manual on module embedding on a Drupal website
A full guide for every stage.
Step 1: Design and personalize a module
The 1st point – set the plugin look and features.
• Construct a desired module
Start constructing a module in the editor or log in to the service.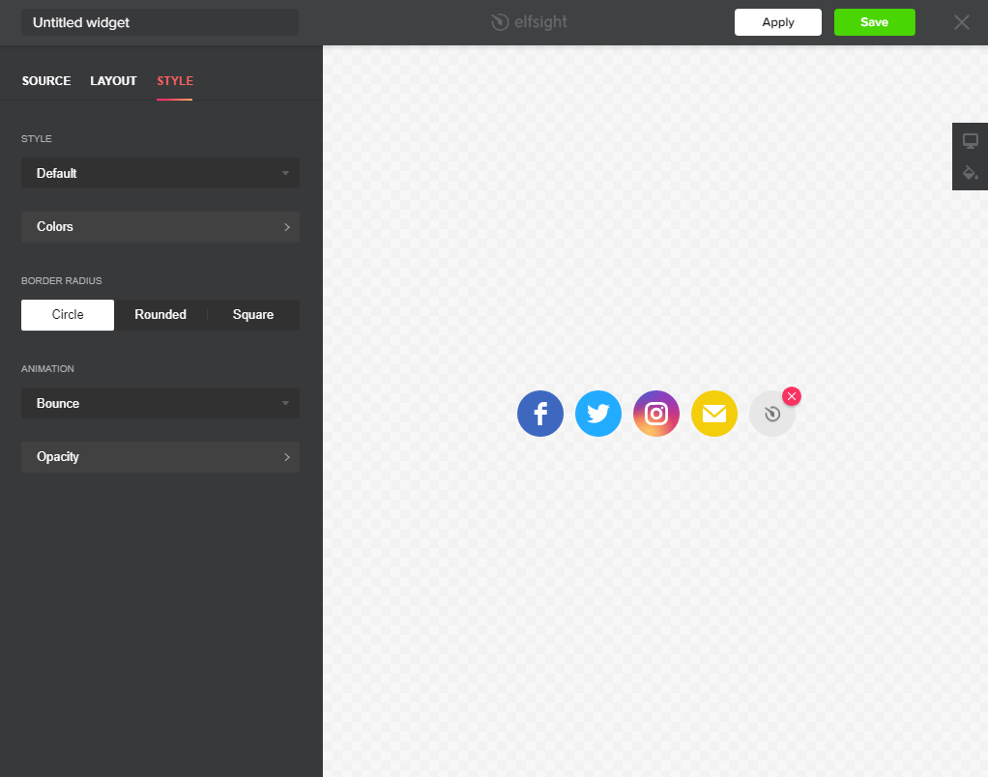 • Get your module code
Copy the module installation code which you got at Elfsight Apps, for placing it on the website.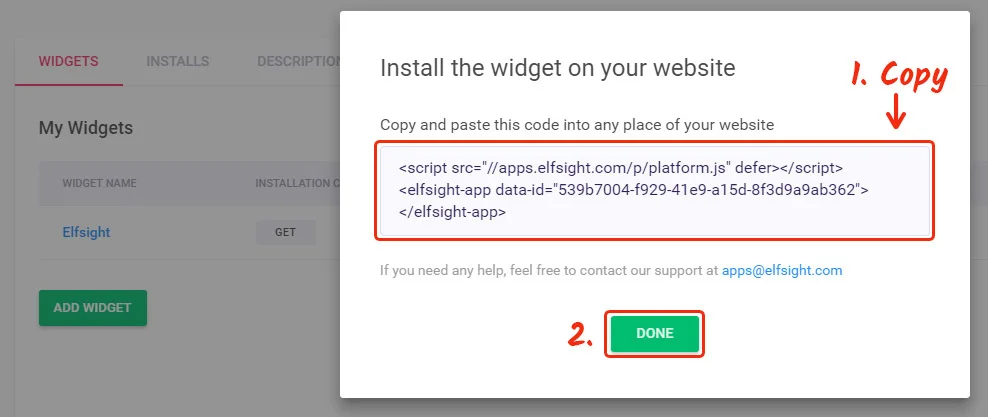 Step 2: Place the module on a Drupal site
The 2nd point – place the constructed module into the code of your page or template.
• Enter your website administrator panel
Get logged into the required website, enter the editor and apply the required code changes.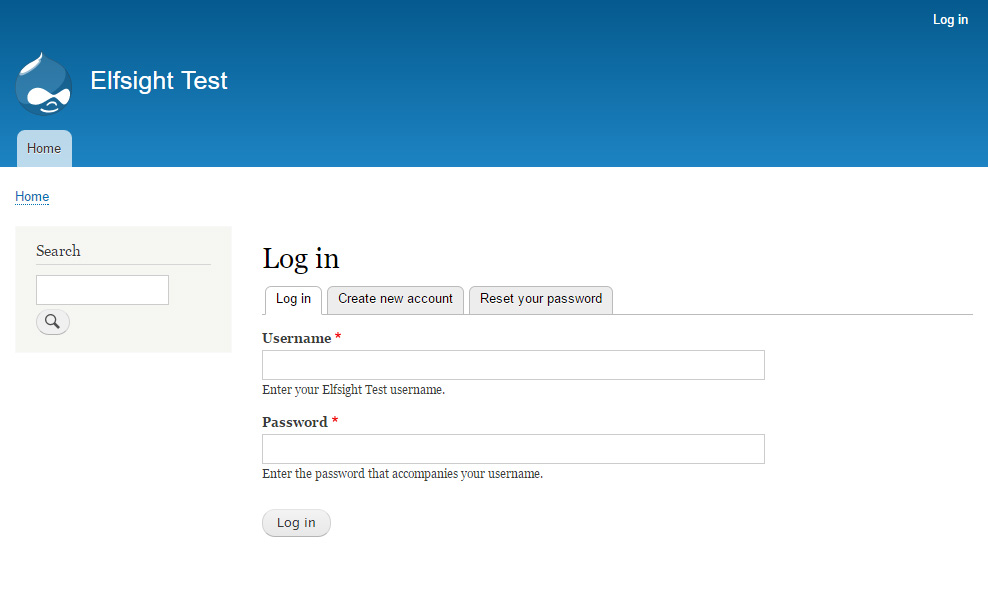 • Add the module code
Enter the page on which you plan to place the module or a website template and insert the module code received at Elfsight Apps. Apply the change.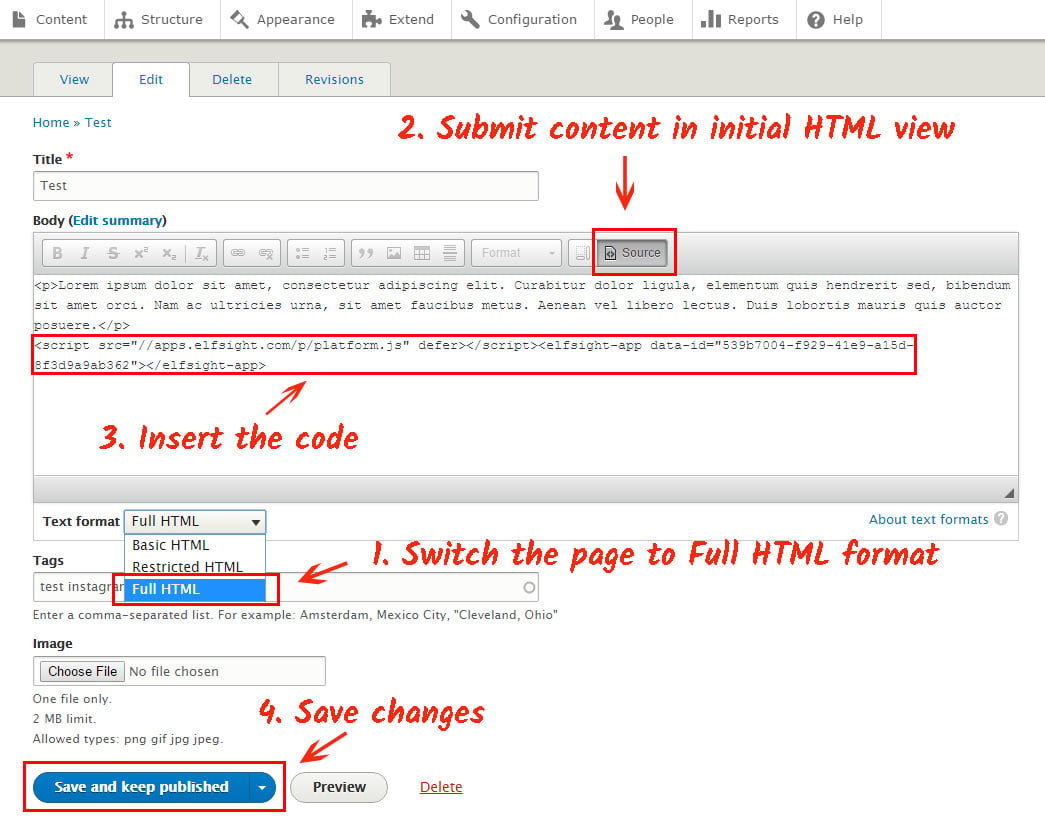 • Done! Installation was successful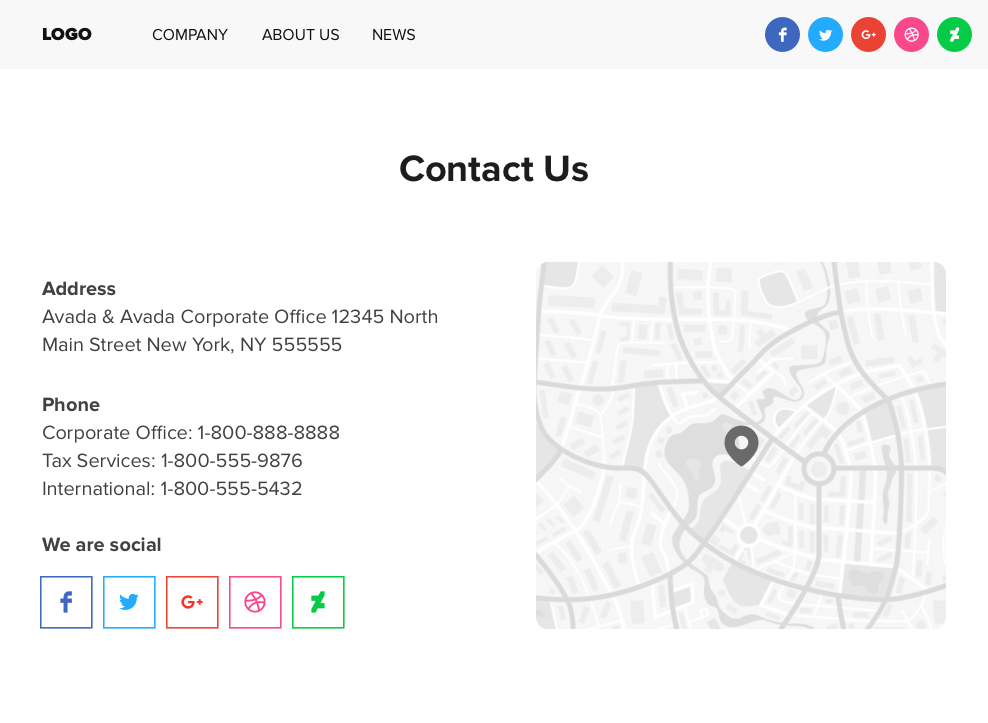 How do I change module parameters after it has been integrated with my website?
After the installation, you can go to your account at Elfsight and make any required changes to the parameters or style of the module. They will be applied automatically.