YouTube – is a brilliant website for spotlighting your personality and vision to your visitors and increasing the number of purchases. Our online service - Elfsight Apps - delivers an opportunity to arrange the insertion of a
YouTube Video Gallery
to any CMS website in a small number of clicks.
Embedding The Plugin
It will only take no more than 2 minutes to manage the plugin on websites, produced with the Adobe Muse websites builder, and it won't demand any coding or other professional expertise.
Video Guide
Step 1: grab your YouTube widget
Put together and set up your custom made app to display it on your website.
• Construct your widget
Go to the editor of the module to start creating the widget for website. Or create an profile at Elfsight platform, to begin application shaping from your own account.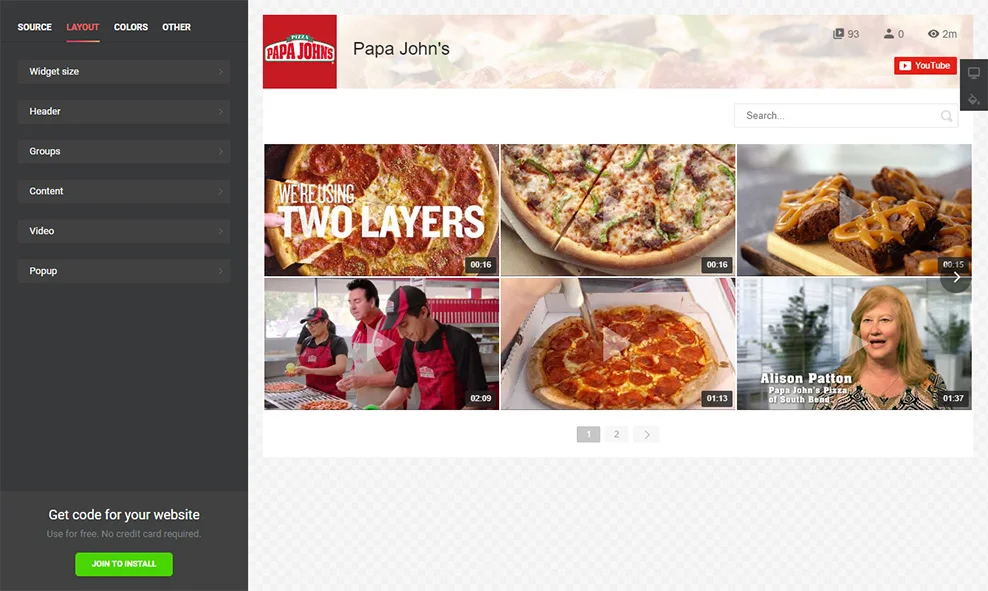 • Copy the code to set it into your Muse site
The final action in our service is to duplicate the product code by using "Get" tab beside the app's header.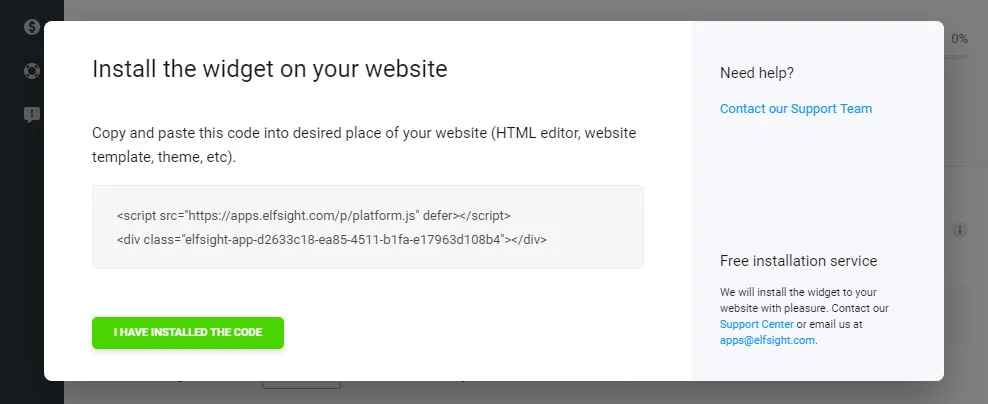 Step 2: install the video widget to the website
To embed the video gallery to the website, display the YouTube plugin's code you've got to the necessary place of the website.
• Go to page
Select the page to place the app at

• Add element
Select «Object» tab from the upper menu, then «Insert HTML».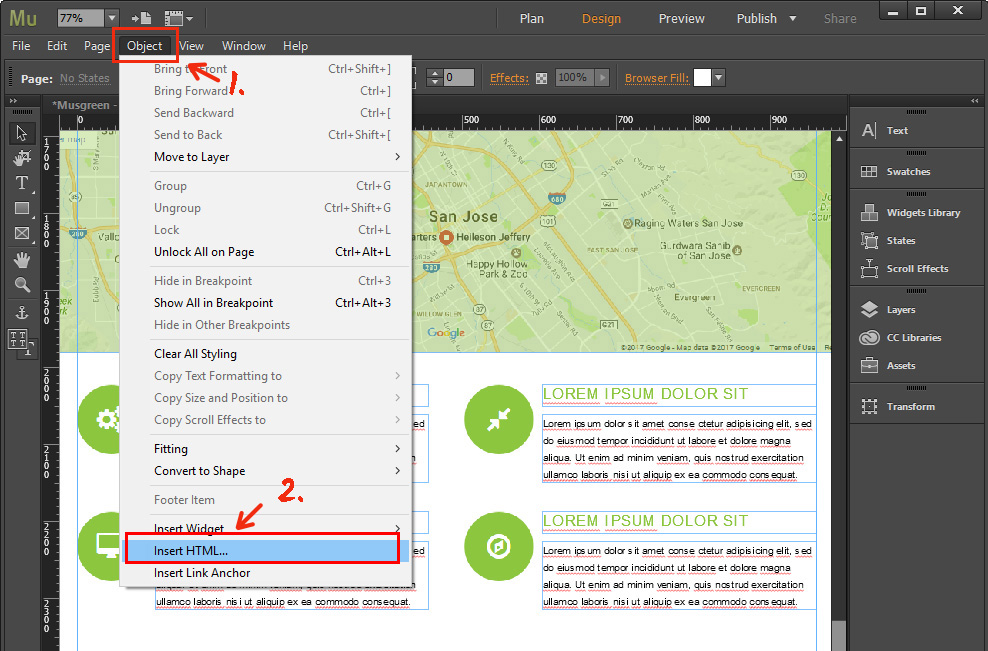 • Add the plugin to the page
Go to editing the element you've added, and paste the YouTube plugin's code. Next, press OK.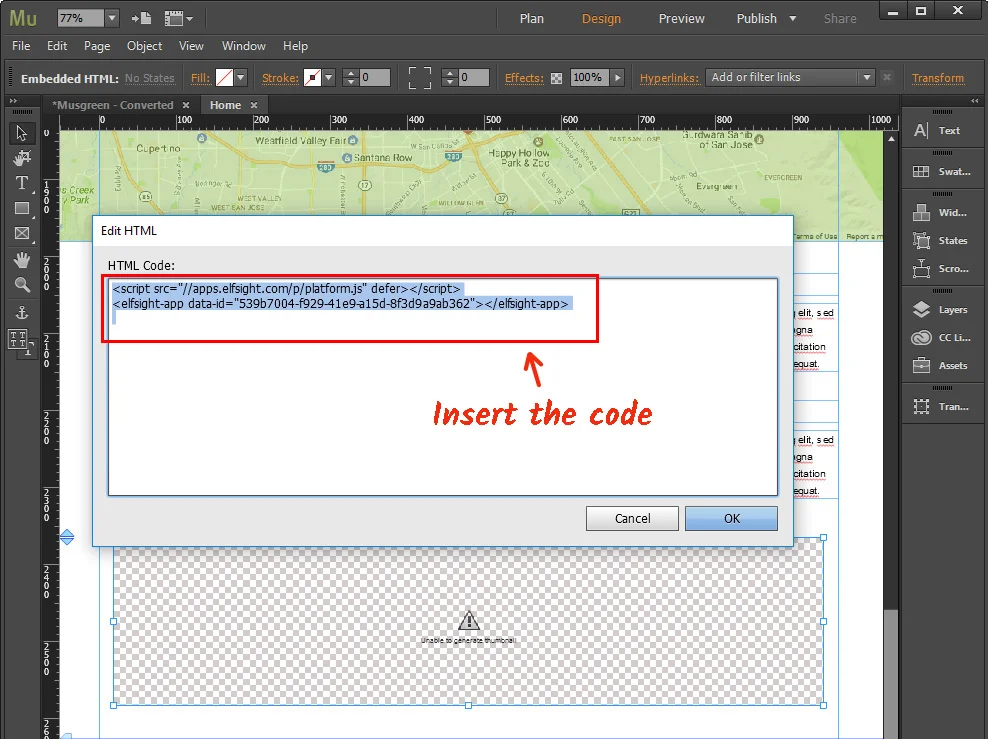 • Publish the results
Save the changes. To do it, go to "Publish" link at the upper menu, and select the website you need.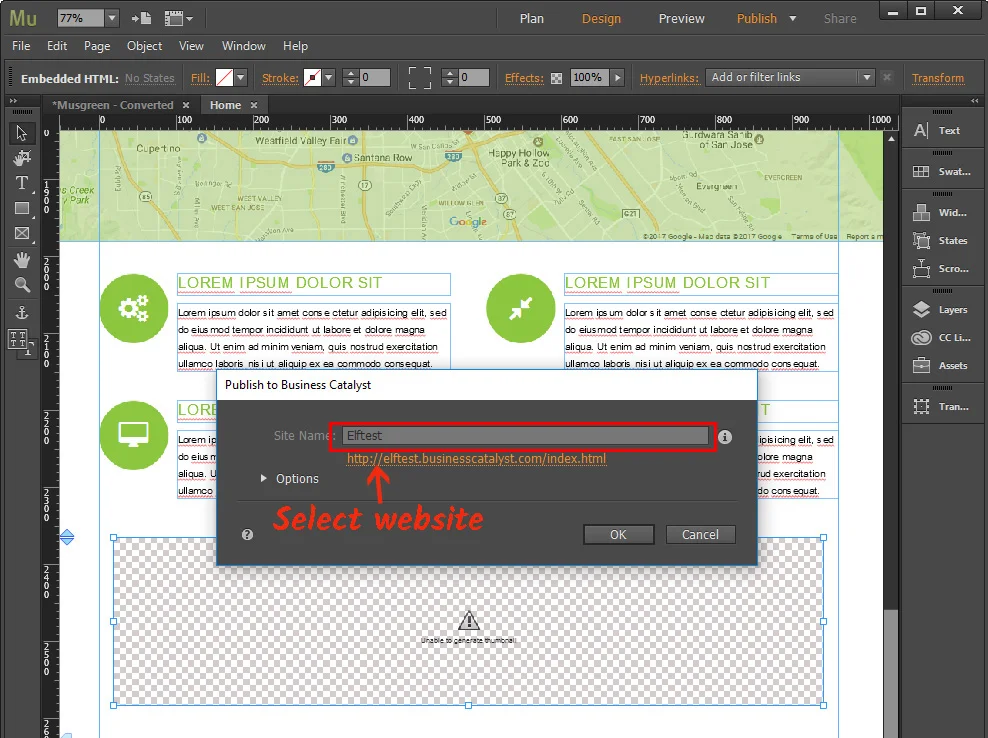 • You've succeeded!
Go to your Adobe muse website to check the results.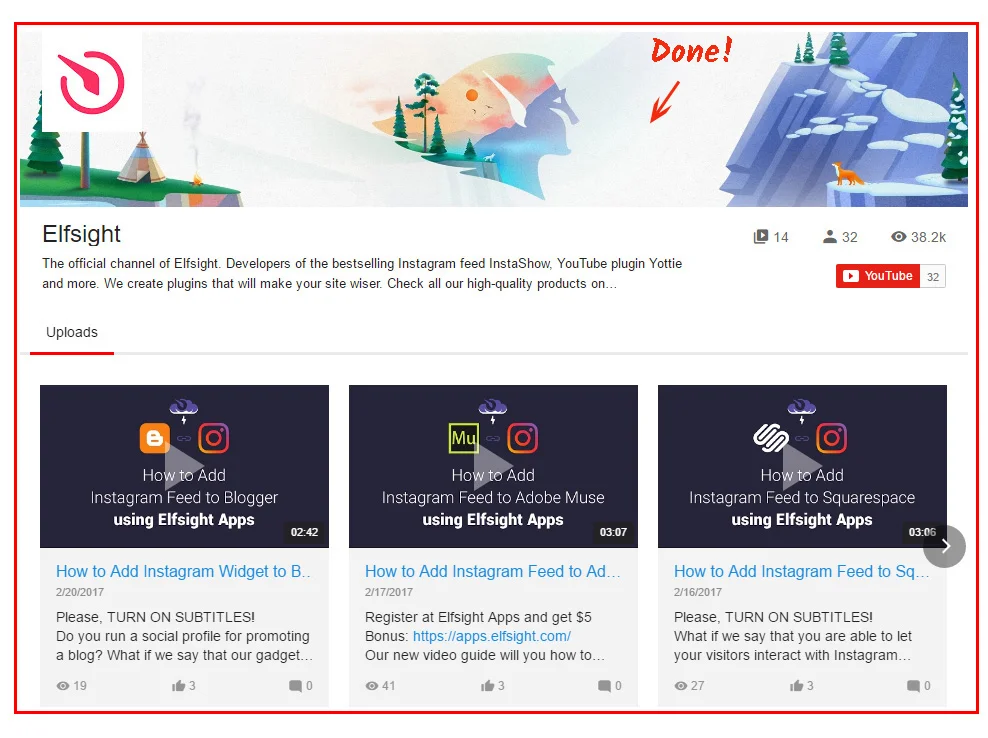 How to customize your plugin's options after the setup
To revise some design conditions or to correct feed sources, you only need to enter your profile at Elfsight Apps, enter the new settings and apply the edits. After applying, the widget will instantly bring in the advanced design to your website.
What Is the Most Appropriate Way to Manage a YouTube video Widget on a Adobe Muse Site?
When you display a YouTube plugin to your website utilizing Elfsight Apps, a quality gallery is not the only thing that you're taking. You also take the following:
The most fair costs among competitors;
Our team's termless technical support;
Constant updates and improvements of the gallery.
Also, we feature an incredibly undemanding installation variant that doesn't require a web developer to implement the entire setup process.
Let Us Introduce You to Elfsight Apps?
Elfsight Apps is a cloud-based service that offers various widgets for sites that will help get your enterprise to a new level. See more widgets for Adobe Muse in our catalogue.