A detailed guidelines to insert and customize
Pricing Table
for content and tariffs at Muse site. Setting of the tutorial doesn't require abilities in web development and will take just 3 minutes.
More details about the widget
Specify important parameters and tariffs for the content or service to get customers today with surprising Adobe Muse Pricing Table by Elfsight.
Employ developed templates or adjust each part individually, our widget will ideally integrate the look of your site.
Distinctive features of the widget
Fully responsive design to any display resolution;
Ready-to-use layouts;
Flexible setting of any component;
Technical support for fixing difficulties.
Software component installation
Follow the mentioned below stages to generate the application for Muse website. To set a widget for your website it is required up to the end to follow the below tasks.
If while setting you will come across questions, address the Support Center.
Step 1: Receive the widget
Put in your own email address and set a password. If you already used the service, you should just enter.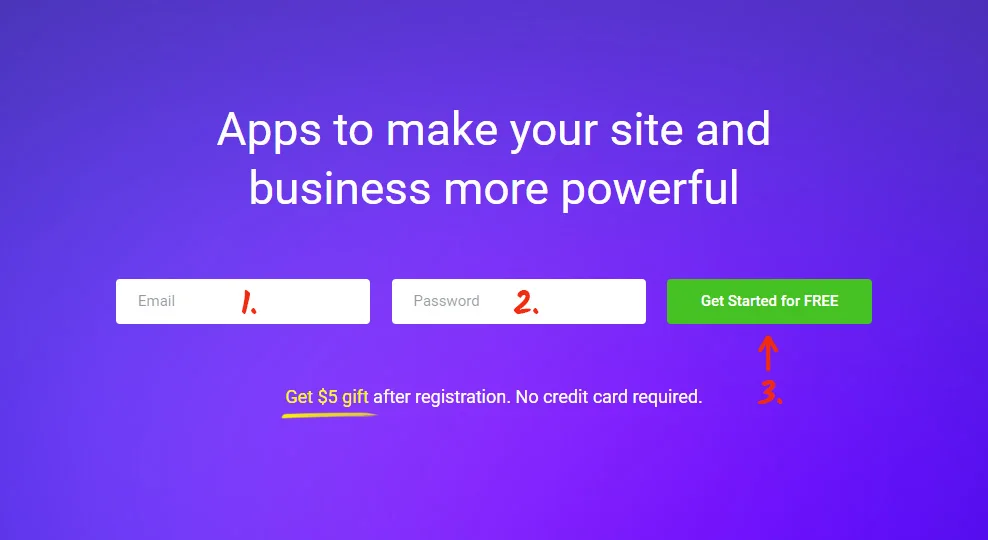 Pick up the plugin
In the list below find Pricing Table and click it to pass to description page.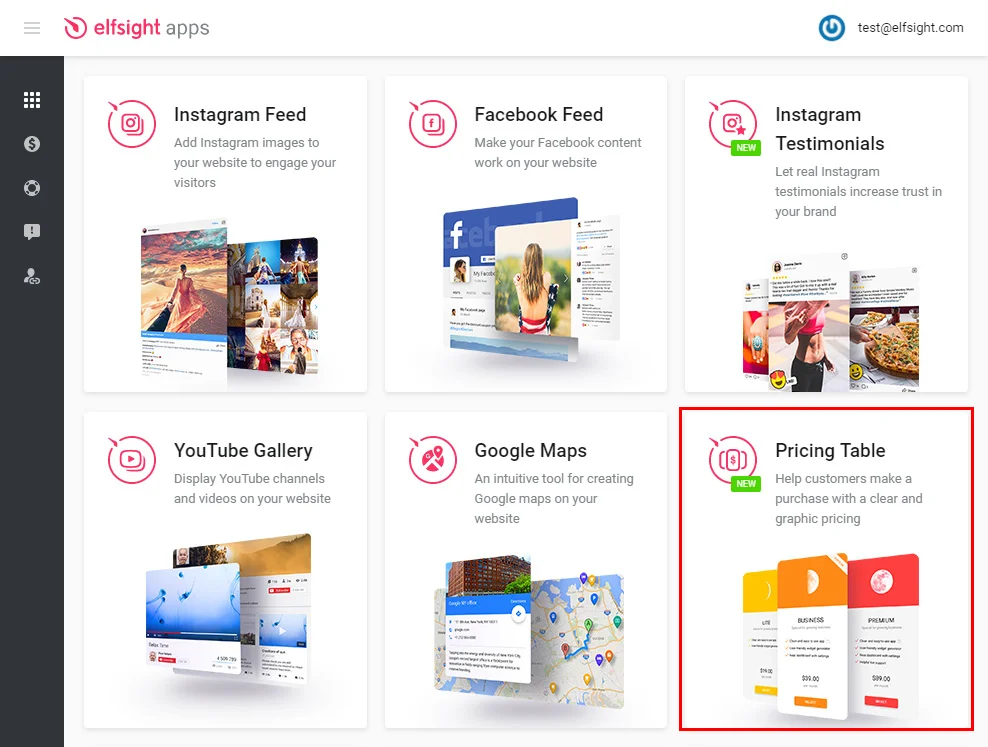 Setting interface
Select your template or make your plugin yourself. More details of all functions can be checked on the plugin website.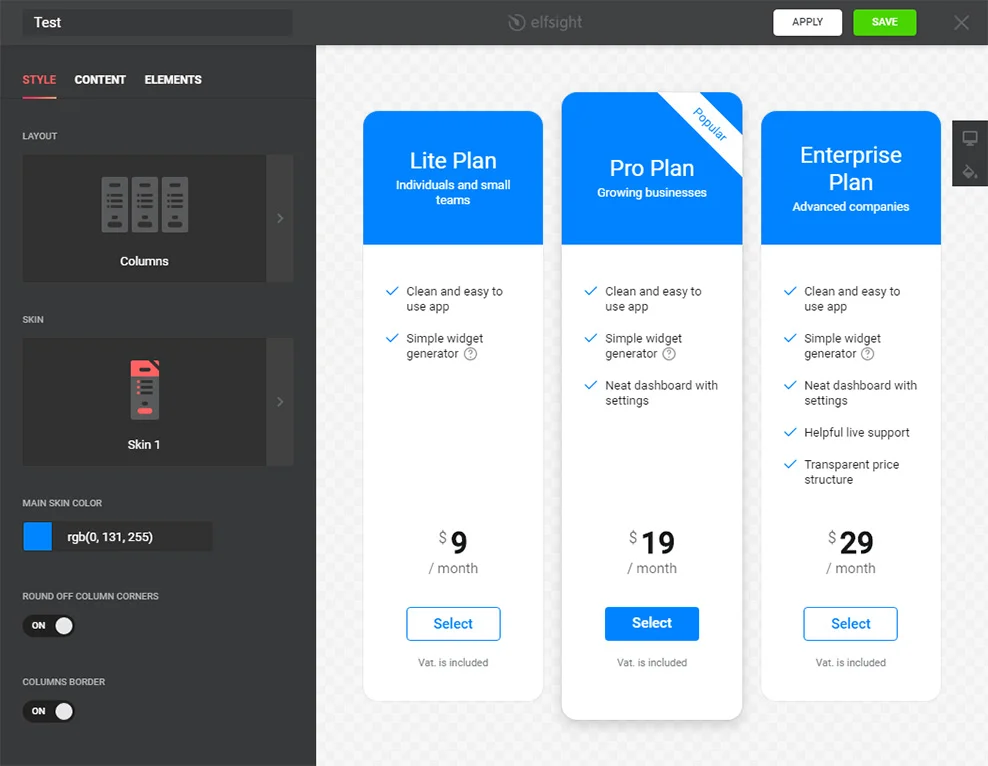 Get plugin code
Finish the first part getting the script that you need to place on your own page.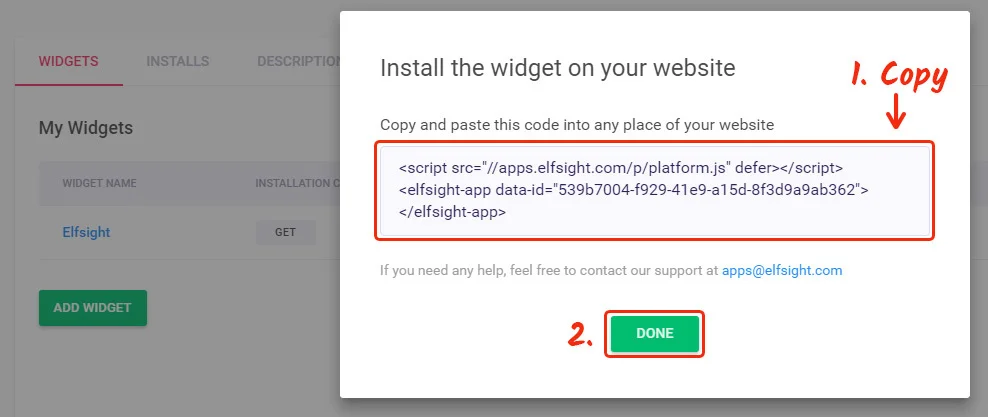 Step 2: Showing at Adobe Muse website
Go to Adobe Muse editor
Go to the "Plan" page in Muse and select the site you'd like to install your plugin to.

Paste the HTML element
Add "Insert HTML" element from the "Object" tab to the place where you want to display the plugin.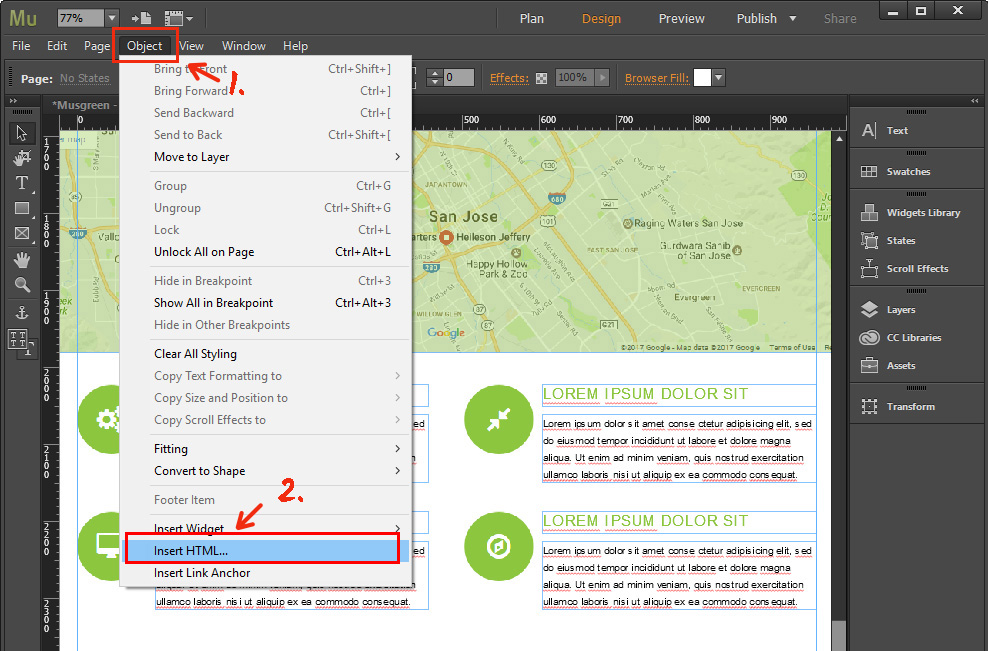 Paste the code
Paste the Elfsight Apps code to the popup window and then set the size for the Pricing Table block.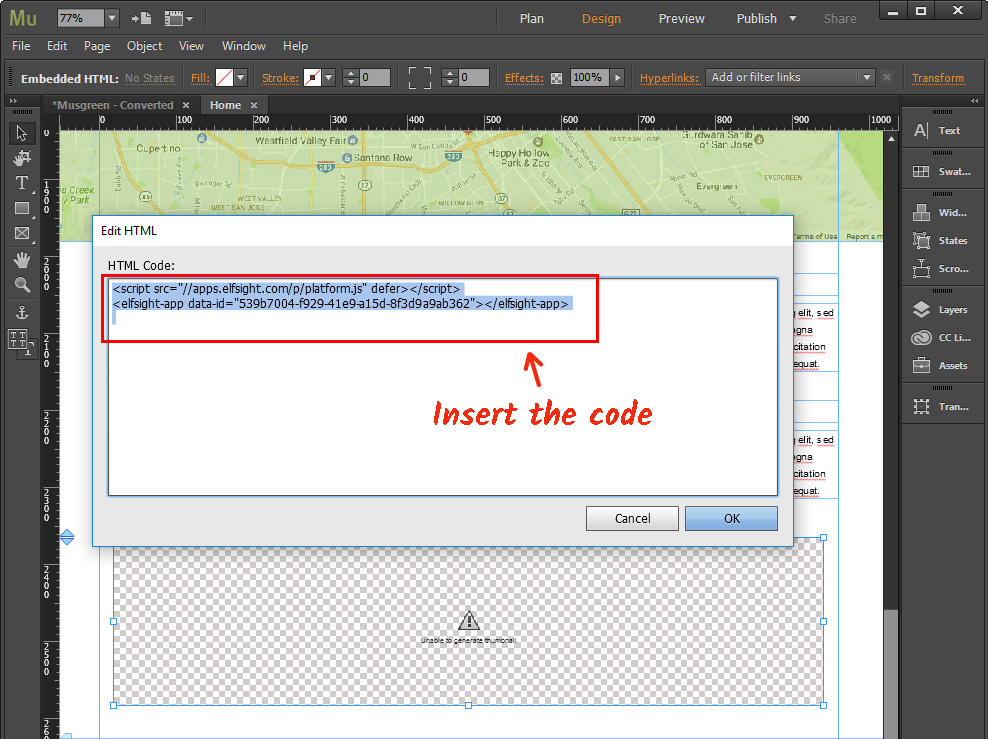 Save the changes
Implement the edits by pressing "Publish" in the upper menu.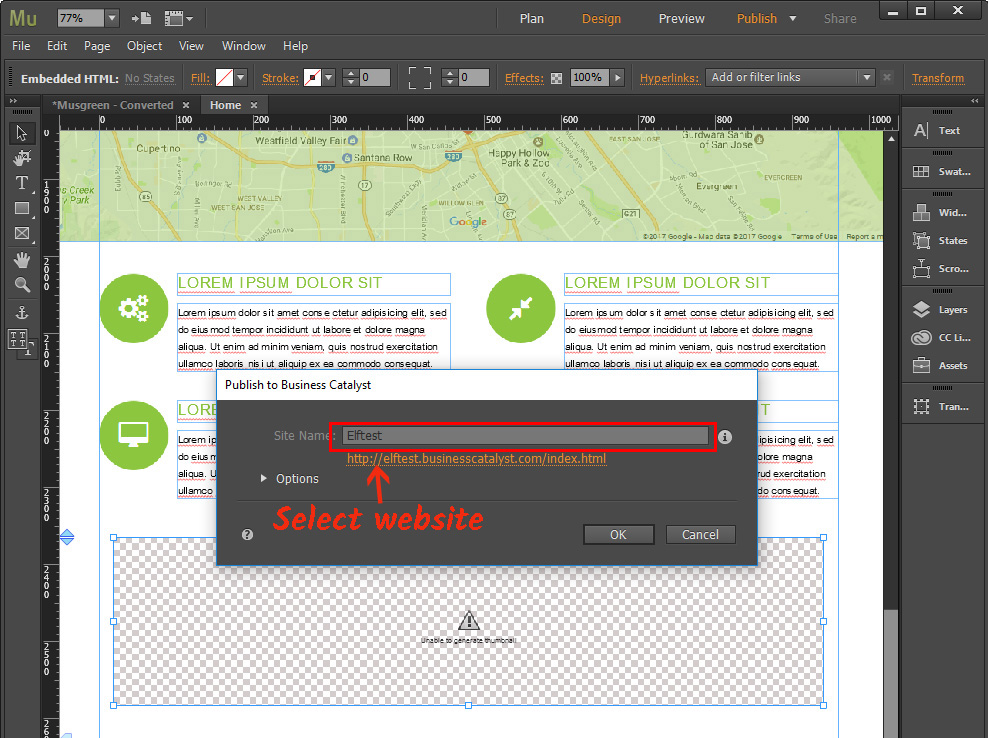 You've added the Pricing Table!
Now you've successfully completed the installation.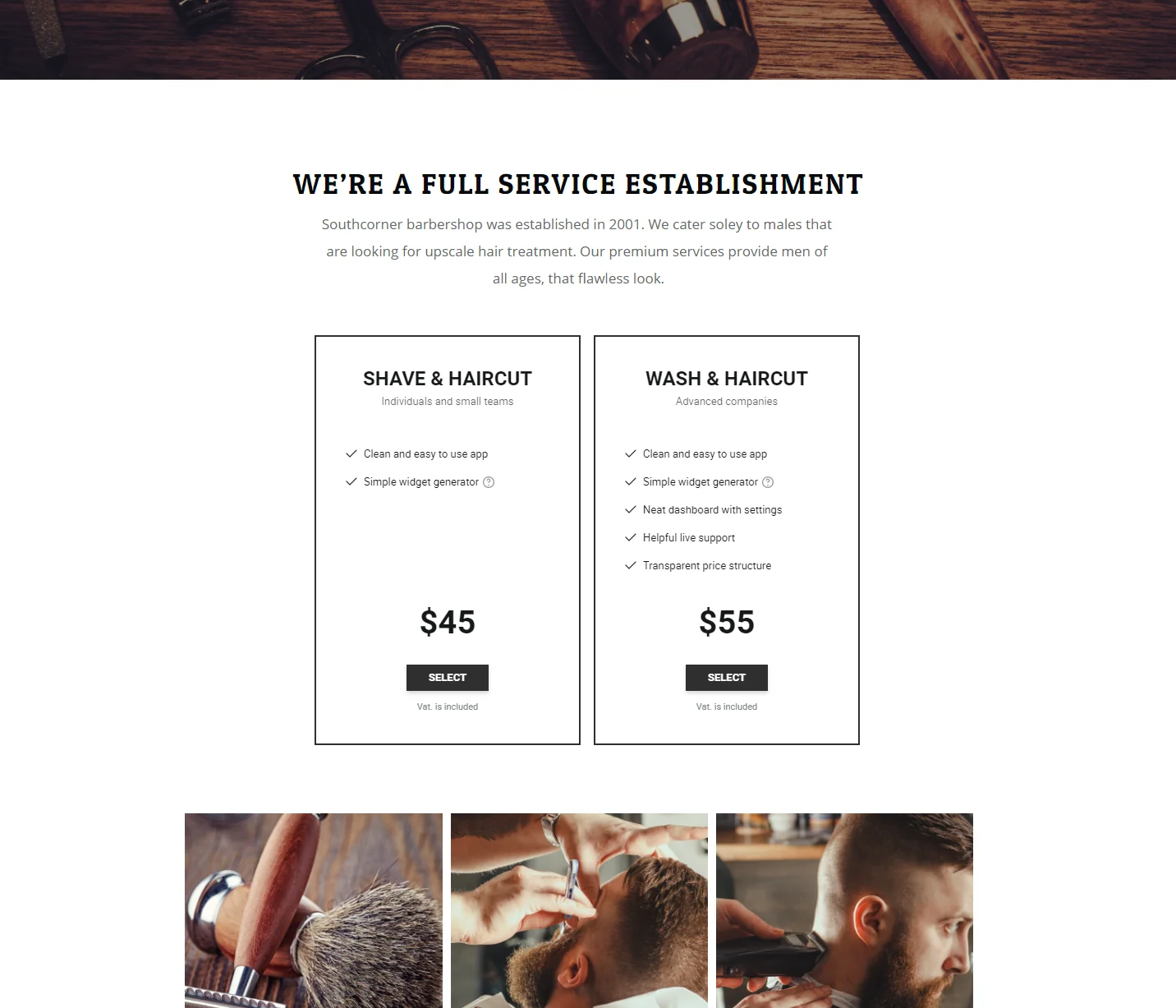 How to alter the parameters of the widget after setup?
After adding the widget to the site, all parameters need to implement on your personal profile at Elfsight Apps.
Produce corrections to the easy-to-use editor and save them, all corrections will be set automatically and do not need changes at your Adobe Muse site.
Description of Elfsight
This is a cloud resource for improvement your personal website using widgets.
Embed high-quality functionality or unite your website with social networks to get more subscribers and customers.