YouTube – is an ultimate resource for presenting your distinctiveness and creativity to your subscribers and improving trades. Our project - Elfsight Apps - holds a chance to adjust the featuring of a
YouTube Video Gallery
to any resource in sequence of steps.
Install Your Video Gallery in 2 Phases
It will only need no more than 2 minutes to manage the YouTube module on sites, constructed using the OpenCart CMS, and it won't request any coding knowledge or other particular abilities.
Phase 1: grab your YouTube Module
Generate and compose your unique app to display it to your site.
• Construct your widget
Start the editor of the plugin to start with the widget for site. Or create an personal account at Elfsight,to initiate application creation from personal profile.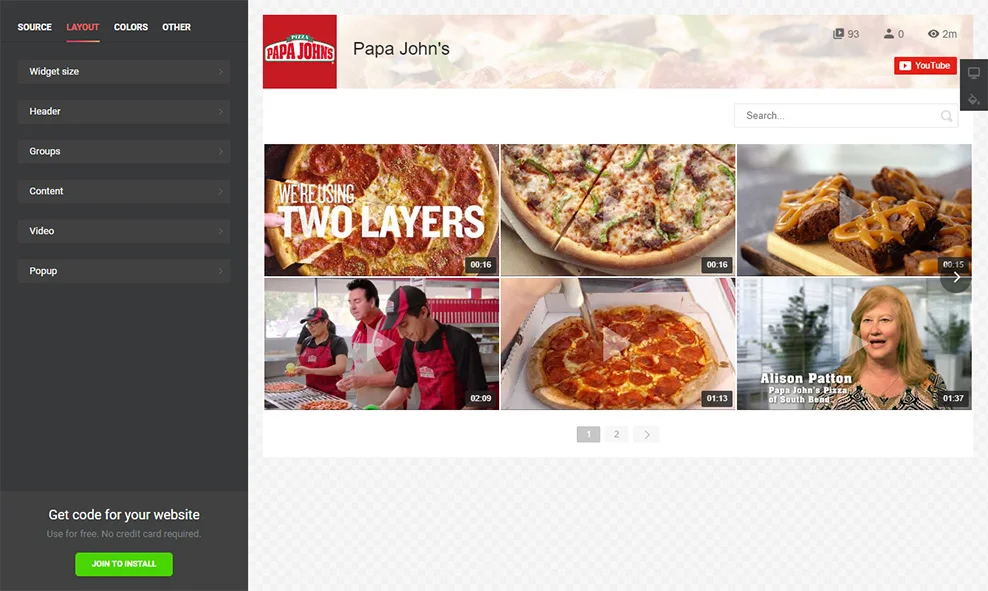 • Copy the script to set it into your website
The ending step in our resource is to gain the product script by pressing "Get" button beside the product's title.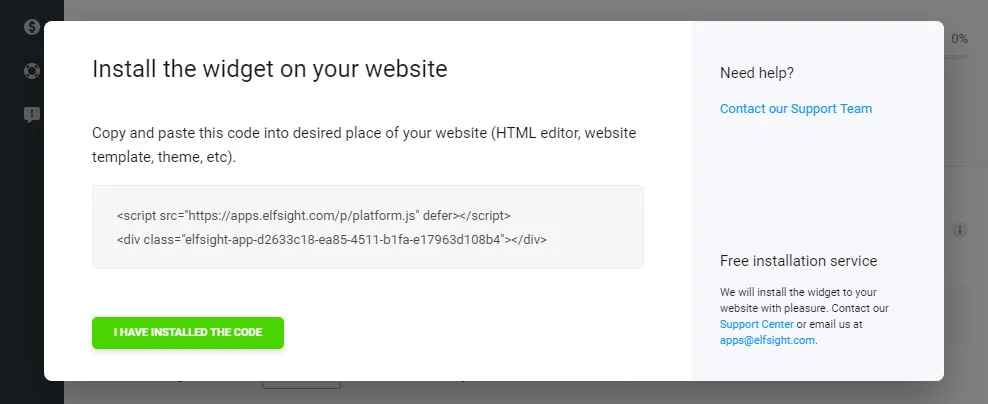 Phase 2: set up the module to the web platform
To feature the video gallery on the web resource, display the YouTube module`s HTML code you've created to the significant articles.
• Authorize in your profile at the OpenCart panel
You need to authorize before you edit the pages.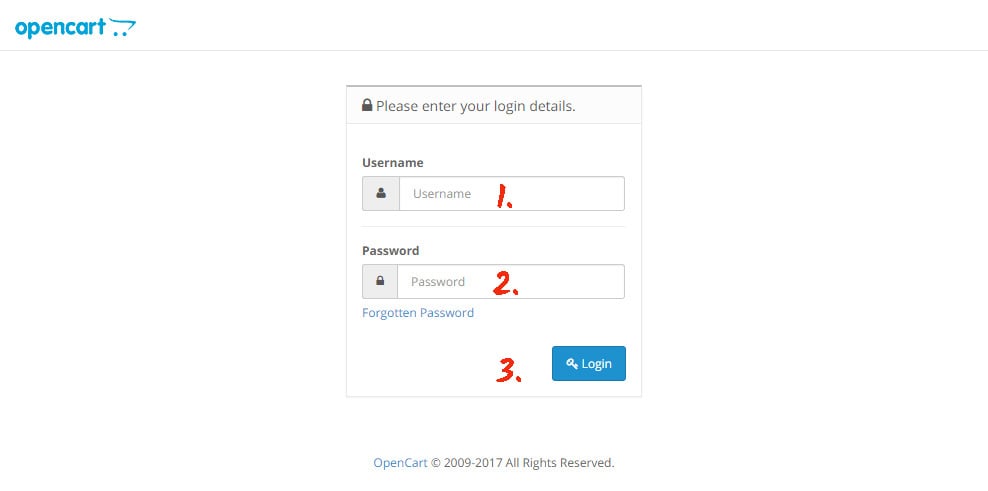 • Go to pages section
Click on the "Information" link in the right-hand menu.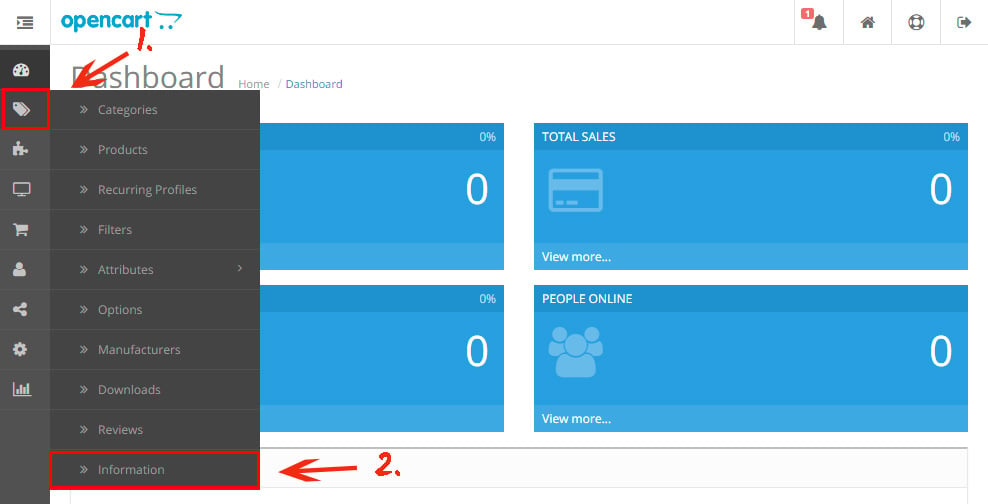 • Select a page for the plugin
Press the "Edit" button next to the name of the required page.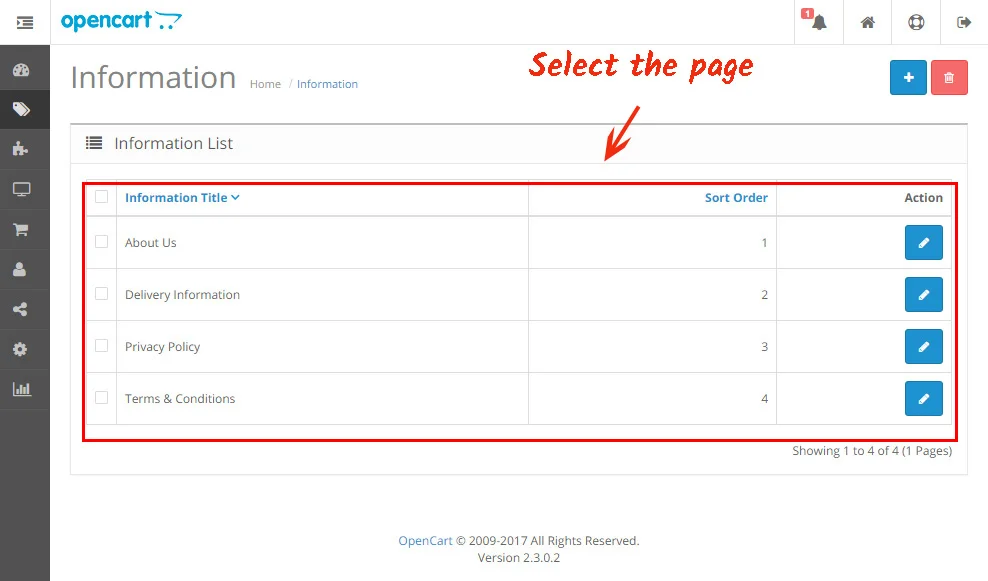 • Prepare the page for editing
Press "Code view" on the upper menu to view the page as HTML and add the module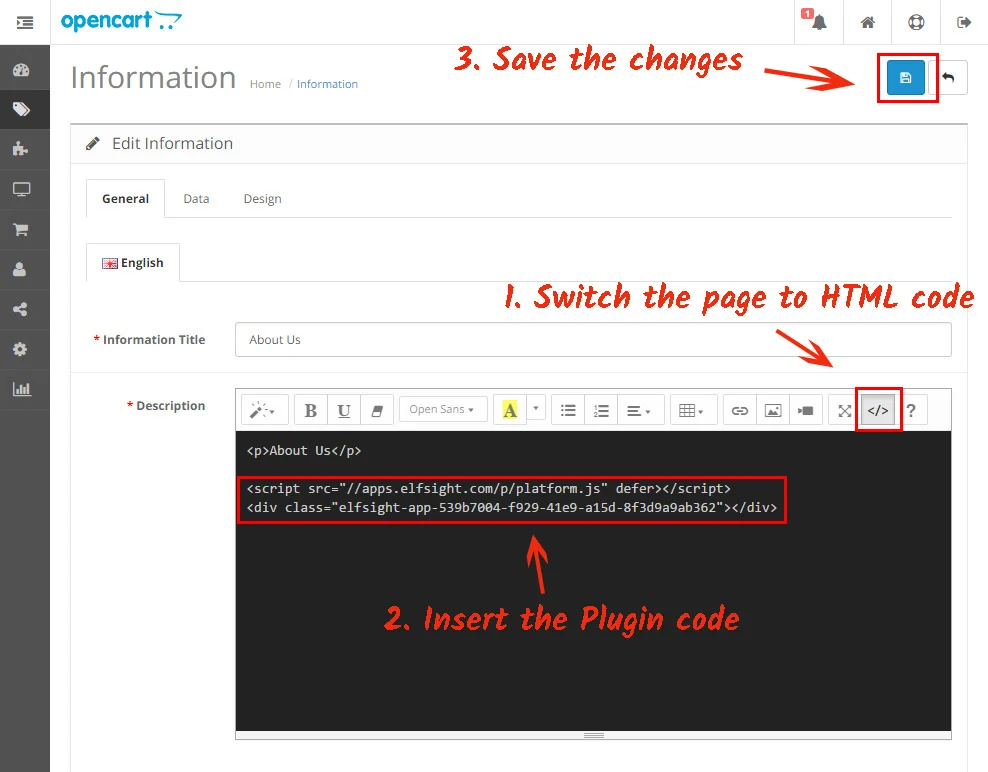 • The Widget has been installed!
You have successfully installed the YouTube Module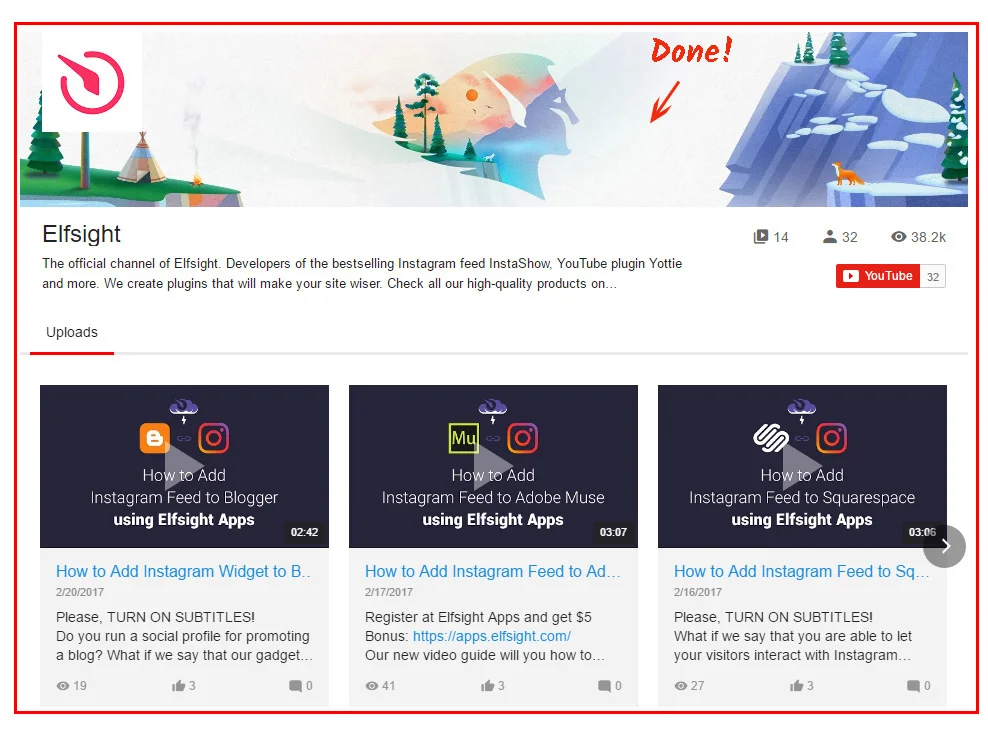 Editing YouTube video gallery's options after the setup
To correct some plugin appearance settings or to reset video sources, you only need to log in your profile at Elfsight Apps, enter the new parameters and confirm the modifications. After confirmation, the gallery will immediately install the all-new appearance on your web resource.
What Is the Best Method to Install a YouTube Video Module on a OpenCart Site?
When you paste a YouTube plugin to your website with Elfsight Apps, a user-appreciated app is not the only thing that you're acquiring. You also get the following:
One of the lowest pricing as compared to other widgets;
Our team's lifetime technical support;
Continued updates and improvements of the product.

Also, we feature incredibly facile embed way that doesn't need a web developer to carry out the whole installation process. See more extensions for OpenCart in our catalogue.
Briefly about Elfsight Apps?
Elfsight Apps is a cloud service that offers multiple solutions for websites that will support your business in getting to a whole new level. Use the YouTube module from Elfsight!