The useful manual on showcasing and adjusting
Testimonials widget
on your own Webnode website. The manual doesn't require web-developing experience or any special professional knowledge to follow it and its execution lasts for not more several minutes.
Plugin description
Elfsight Customer Testimonials widget allows you to display reviews and publish them as your customers' testimonials on your goods or services. Real posts that allow to check their author are the most effective tool of raising client confidence and increasing website conversion.
Plugin's functions and main characteristics:
Fully responsive layout;
A number of colorful predefined design templates available;
Company profile and other conversion elements embedding;
Help for all clients.
Learn more about the Testimonials widget.
Your business is discussed on Instagram? Try our Instagram Testimonials Plugin, which turns Instagram user content into high customer trust and increased sales!
Installing the plugin
If any issues appear during the tutorial implementation, message our technical support and our developers will be happy to consult.
Phase 1: Creating the plugin
Paste your current email address and set a password. If you already have a functioning user account, you will just have to log in at Elfsight Apps.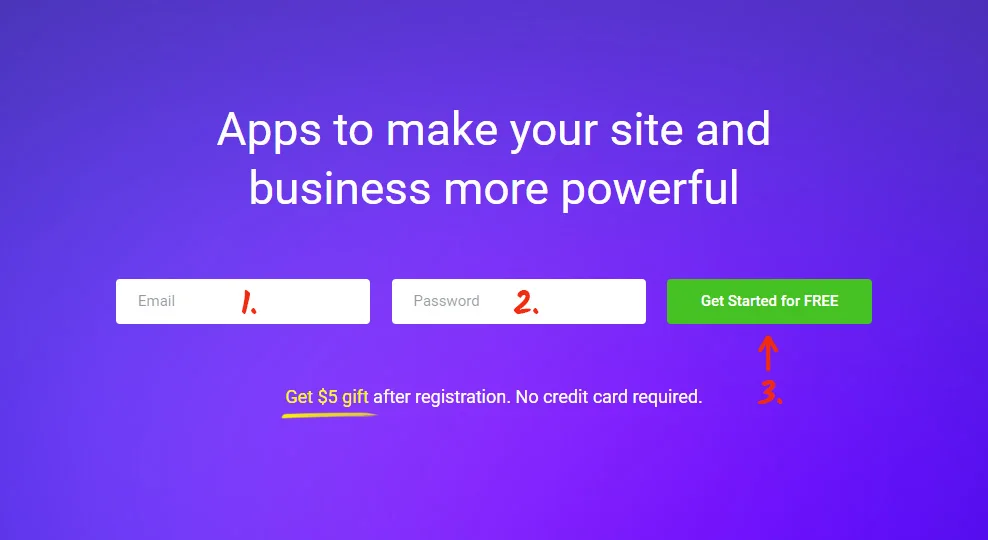 Choose a plugin
Find Testimonials Slider in the list that comes up and click on it to go to the product's page.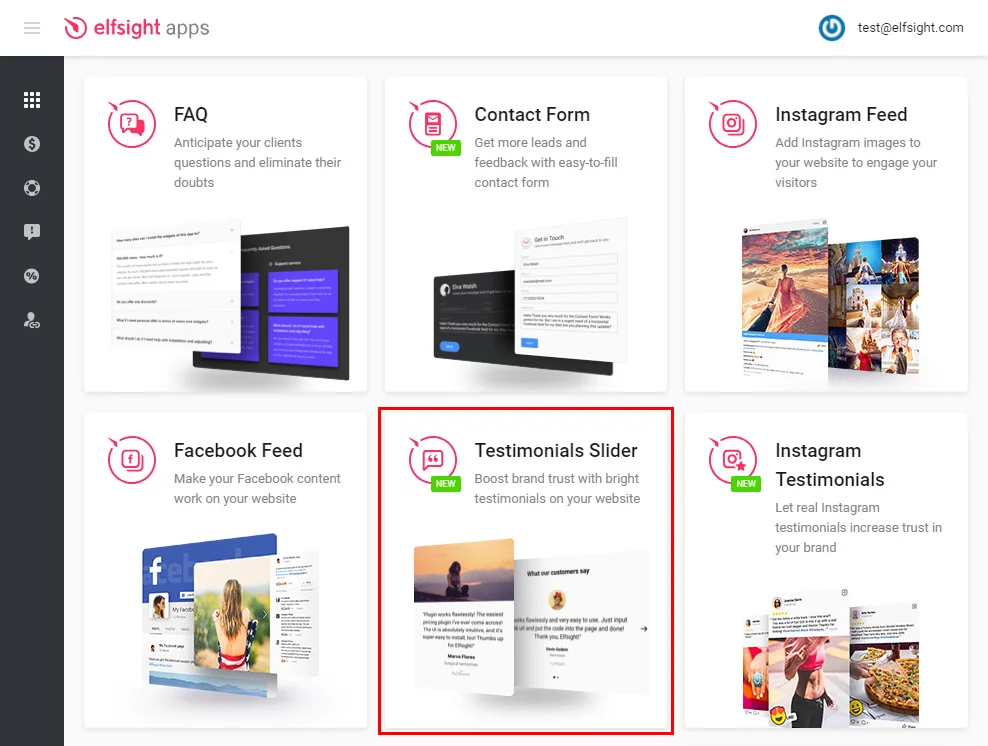 Set up the settings
Choose the design you like or shape your plugin yourself. You can find out more about all the functionality at the testimonials plugin's page.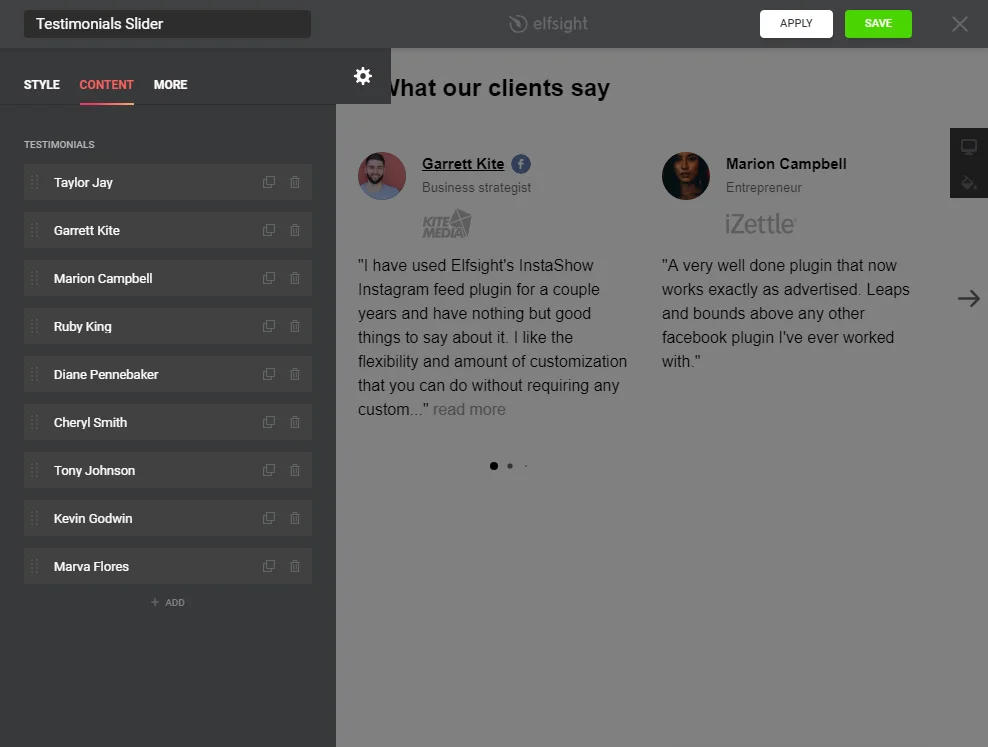 Get the plugin's code
To complete the first stage of the guide, you need to get the plugin code that you must add to your site.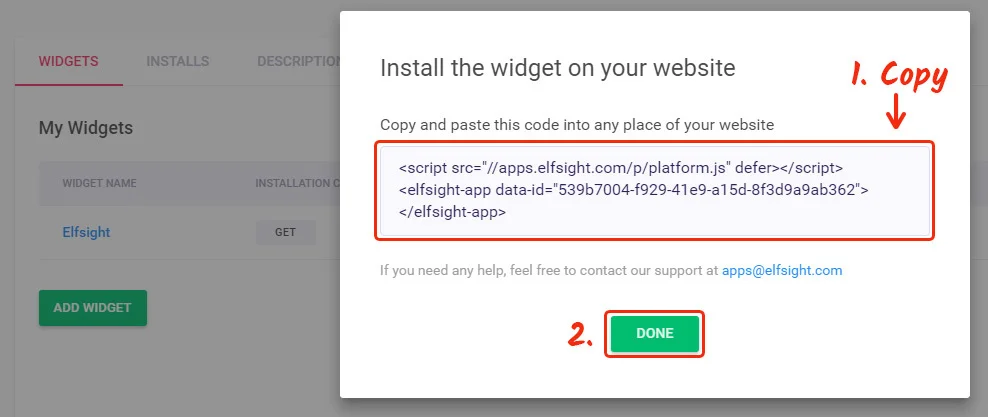 Phase 2: displaying on a Webnode site
Authorise in Webnode
Log in to edit a page.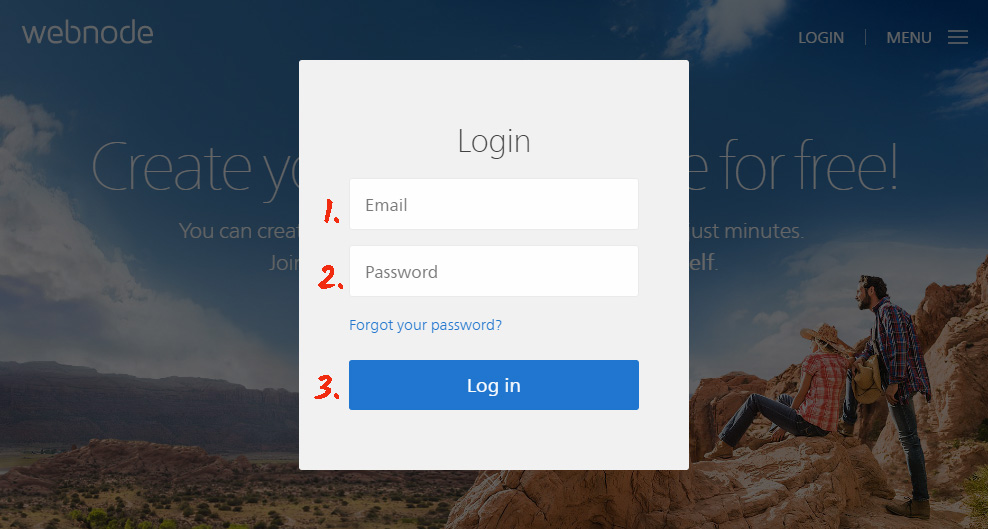 Go to the required website
Choose a site where you'd like to place the plugin from the list of your sites.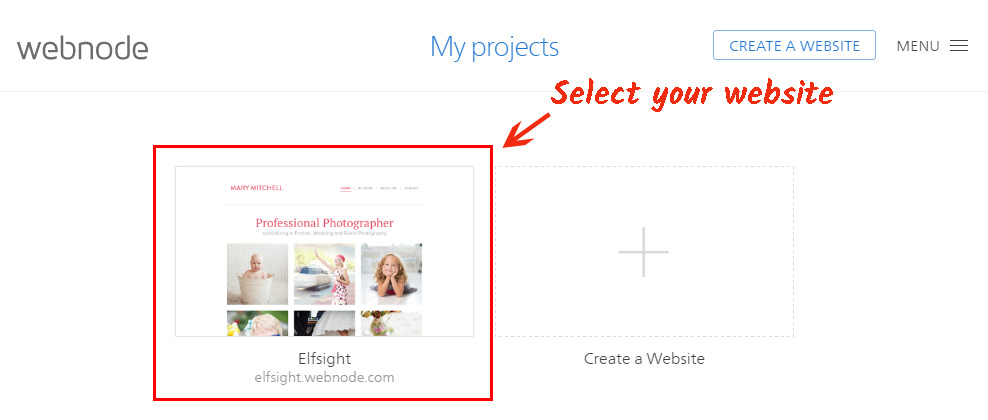 Choose a page
Select the page for the reviews in the editor.

Add the HTML element
The widget will be placed into this container.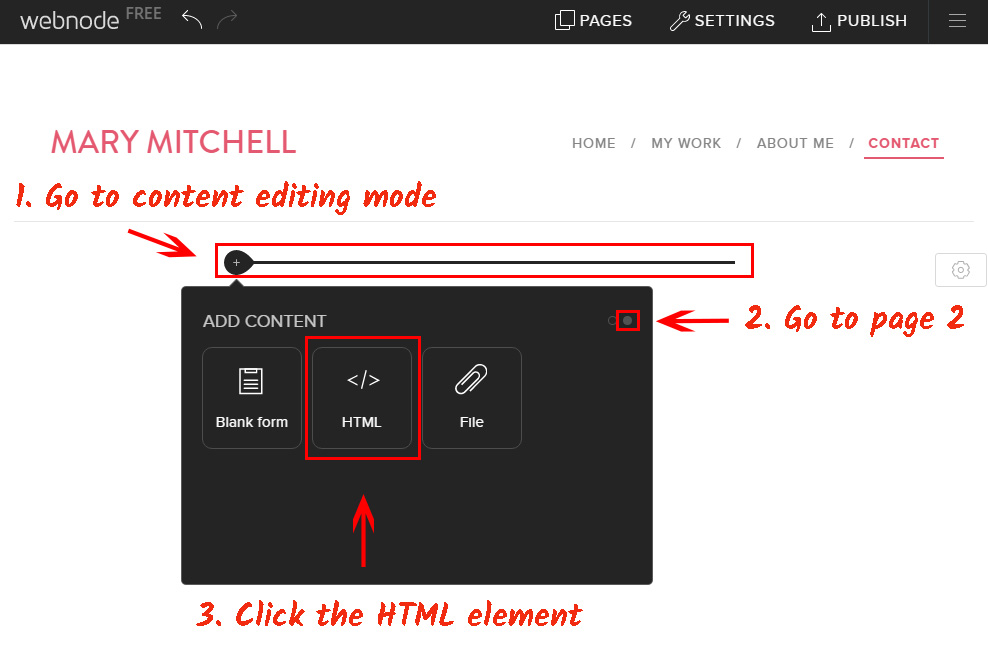 Edit the HTML element
Add the Elfsight Apps plugin script.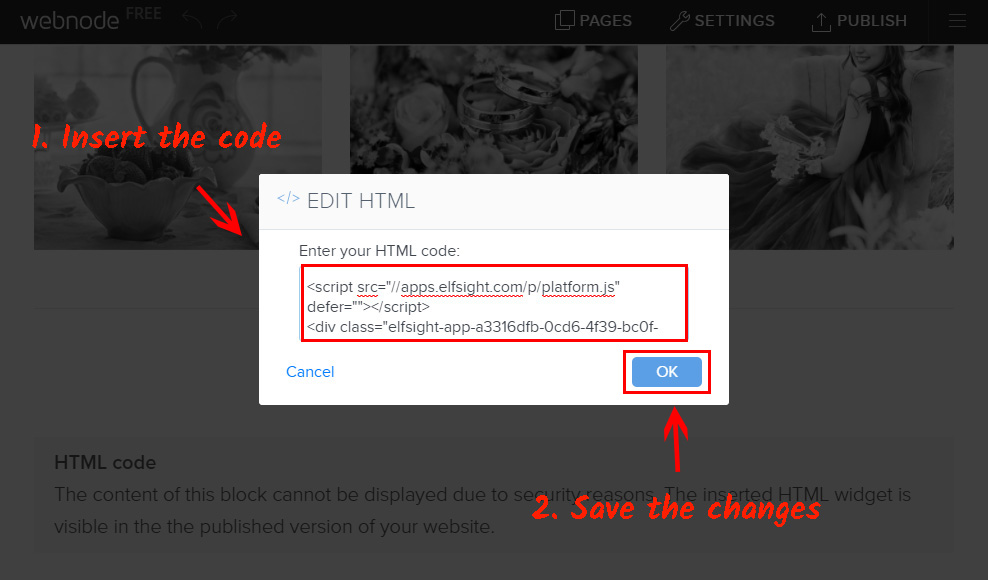 Edit and save the changes
Find the best position for the container with the plugin and save the changes.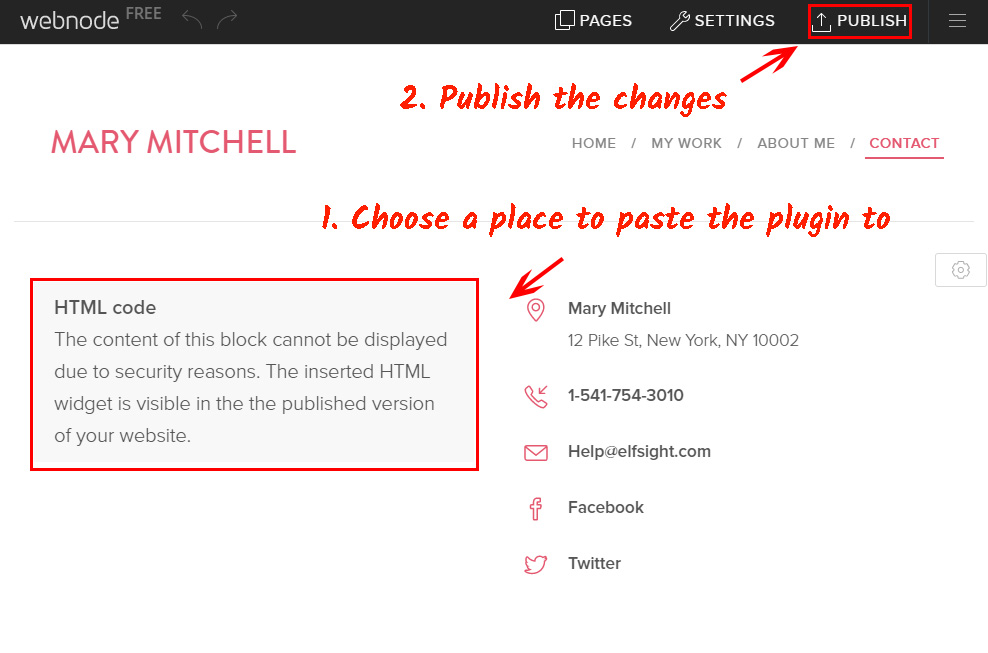 Good job! You've just installed the testimonials slider plugin
Go to the website page to check out the reviews.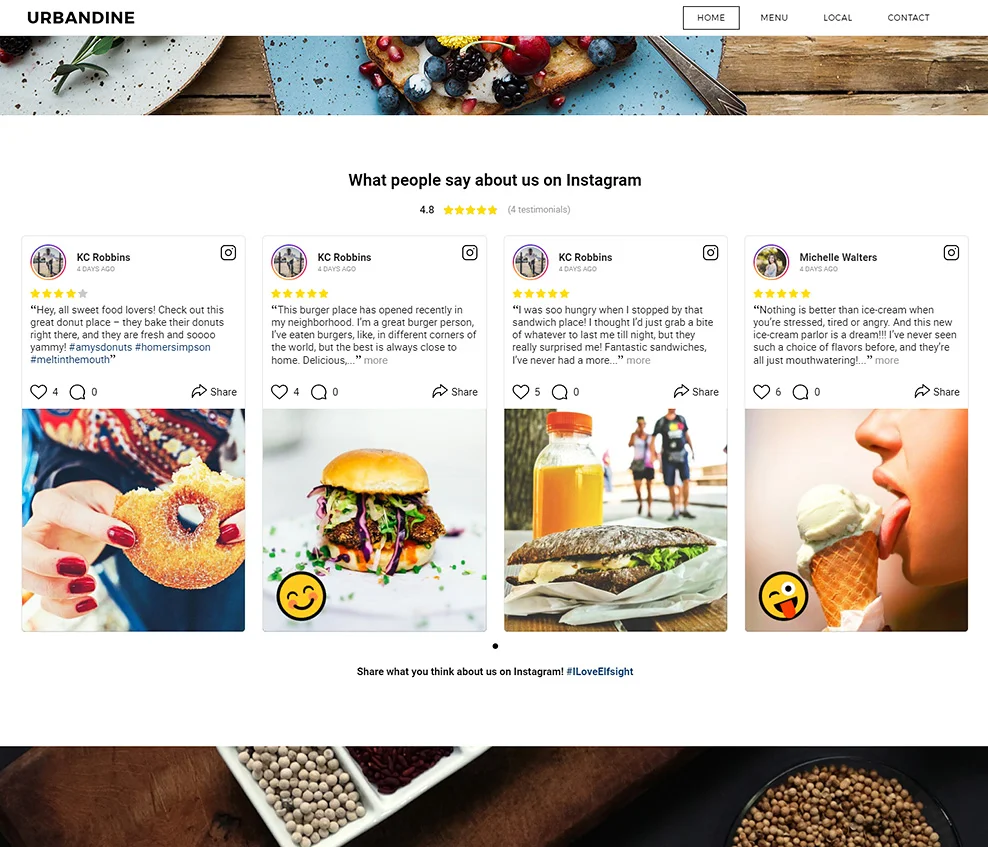 How to change plugin parameters?
After you insert the code to the website, you will be able to make the alterations in your personal account at Elfsight Apps. You can carry out the changes via your Elfsight Apps profile in our convenient editor and save them.
The corrections are automatically made and you don't need to adjust the code every time.
What is Elfsight Apps?
It is a cloud service to modify your site with the help of components. Introduce new functions and blend your site with social media to draw more visitors and clients.