YouTube – is a magnificent website for spotlighting your out of the box thinking and creativity to your customers and boosting sales. Our platform - Elfsight Apps - allows you to easily insert a
YouTube Video plugin
to any web platform in two actions.
Install Your Widget in 2 Steps
You will only need no more than 2 minutes to set up the application to sites, produced with the Webnode site builder, and it won't require any web-development proficiency or other rare proficiency.
Phase 1: grab your plugin
Construct and set up your one-of-a-kind video gallery to enable it on your website.
• Shape your plugin
Open the editor of the application to start creating the gallery for site. Or log in at Elfsight Apps, to launch module shaping from your personal page.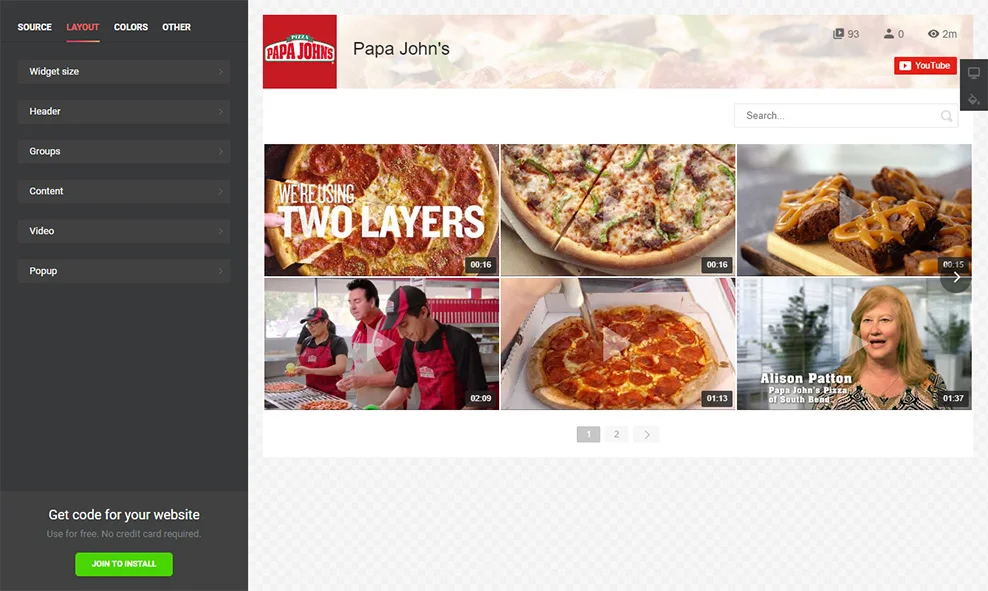 • Obtain the code for turning on Yottie on your website
The concluding step in the cloud-based service is to receive the gallery code by clicking "Get" link near the app's name.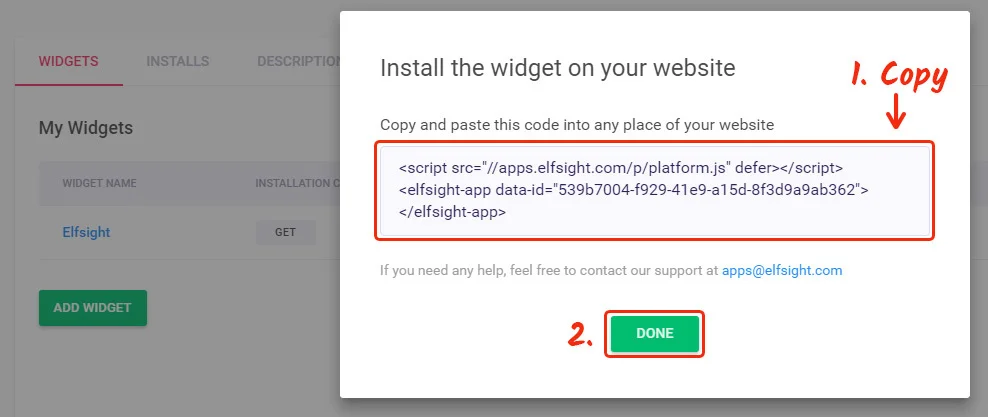 Phase 2: set up the widget at the website
To display the video gallery on the website, insert the YouTube plugin's code you've set up to the appropriate sections.
• Authorise on Webnode website
Enter your name and password to go to your dashboard.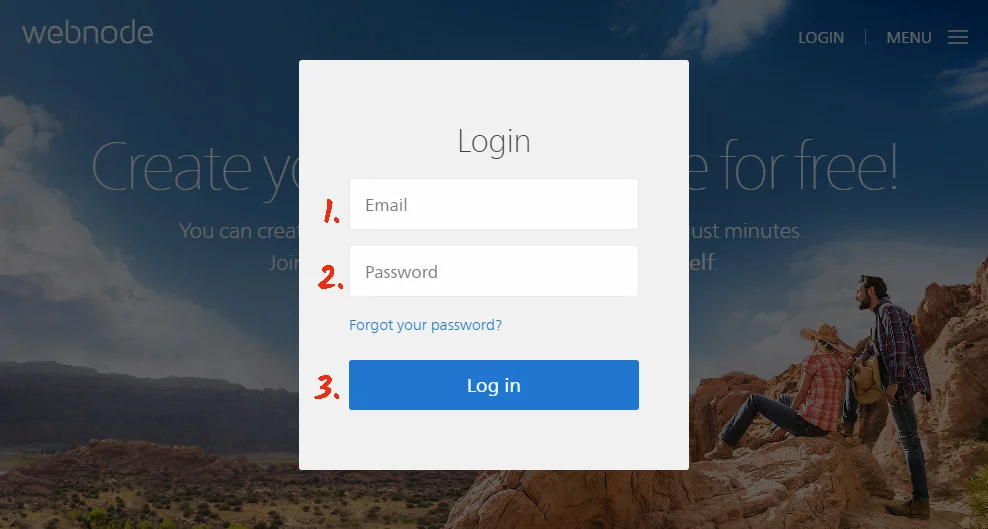 • Select a site
Choose the site you need from the list and click on it.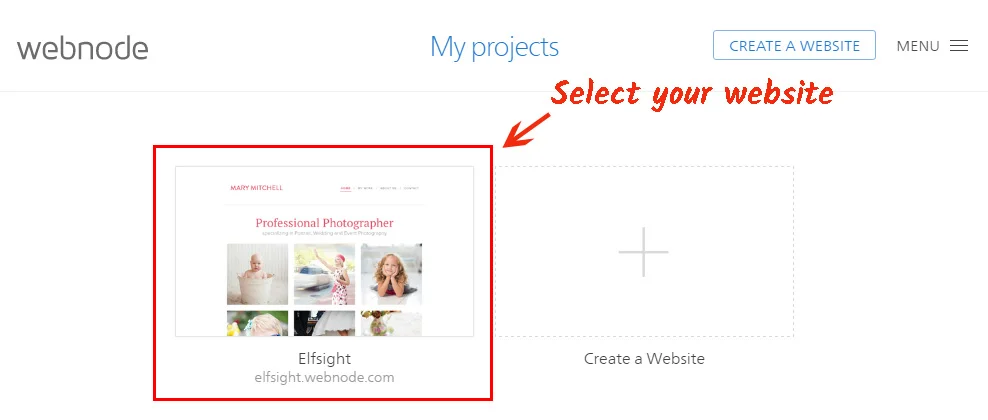 • Select a page
Choose the page to put the plugin on.

• Add HTML element
Go to editing mode by calling up the window with different elements. Go to page 2 and click on "HTML" element.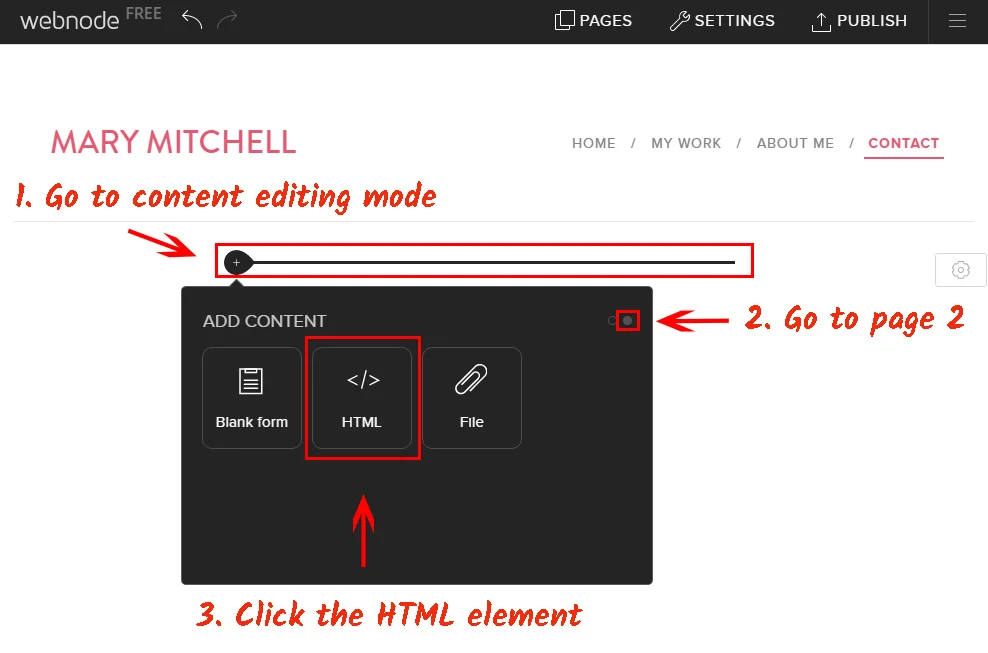 • Display the plugin
Add the Elfsight Apps plugin script to the window that comes up and save the changes.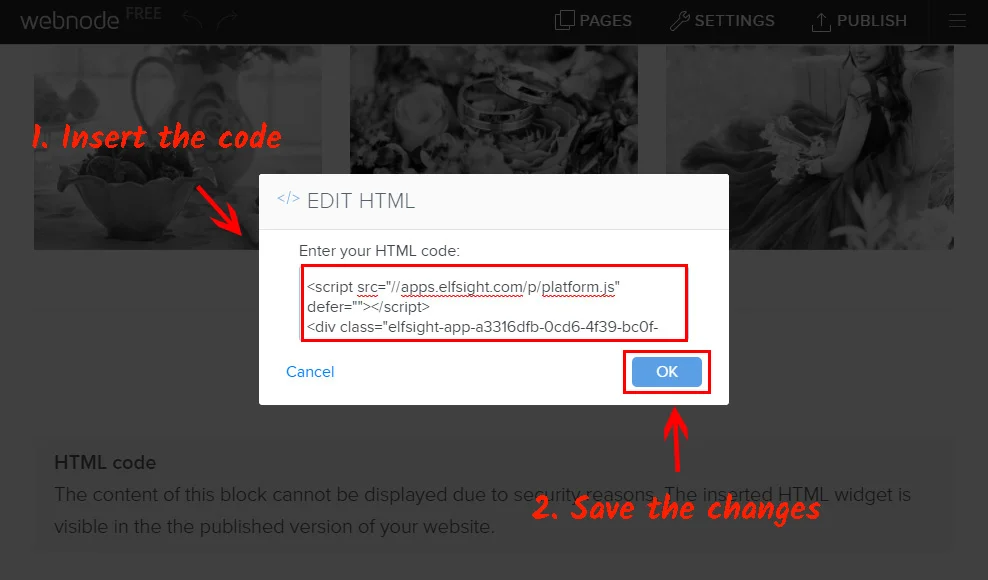 • Edit the page
Move your YouTube plugin to the required place, and save the changes.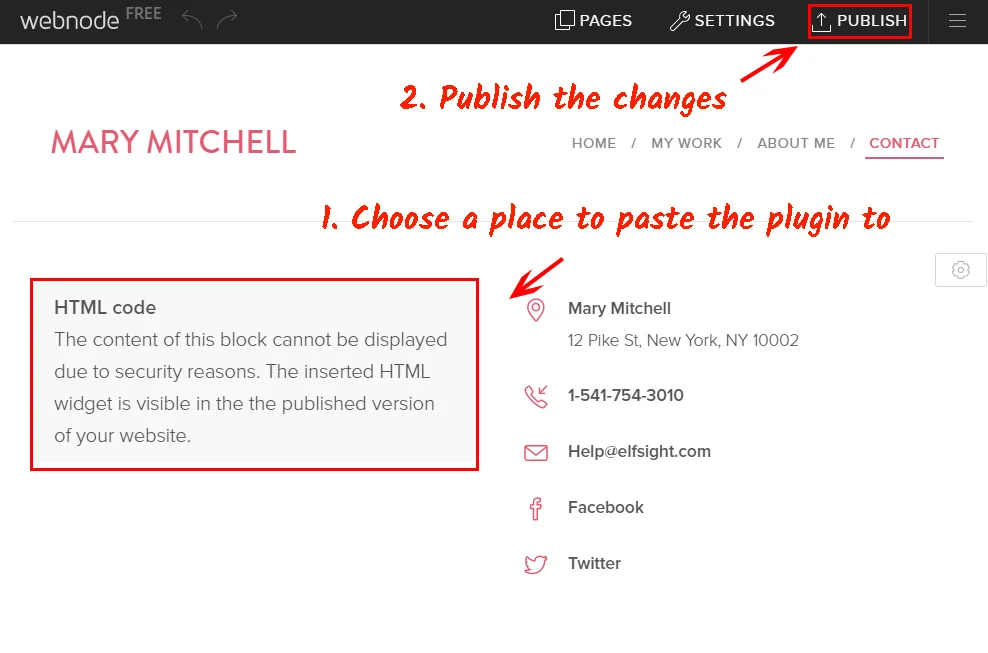 • The YouTube gallery is installed!
Done! Go to the page to check out the results.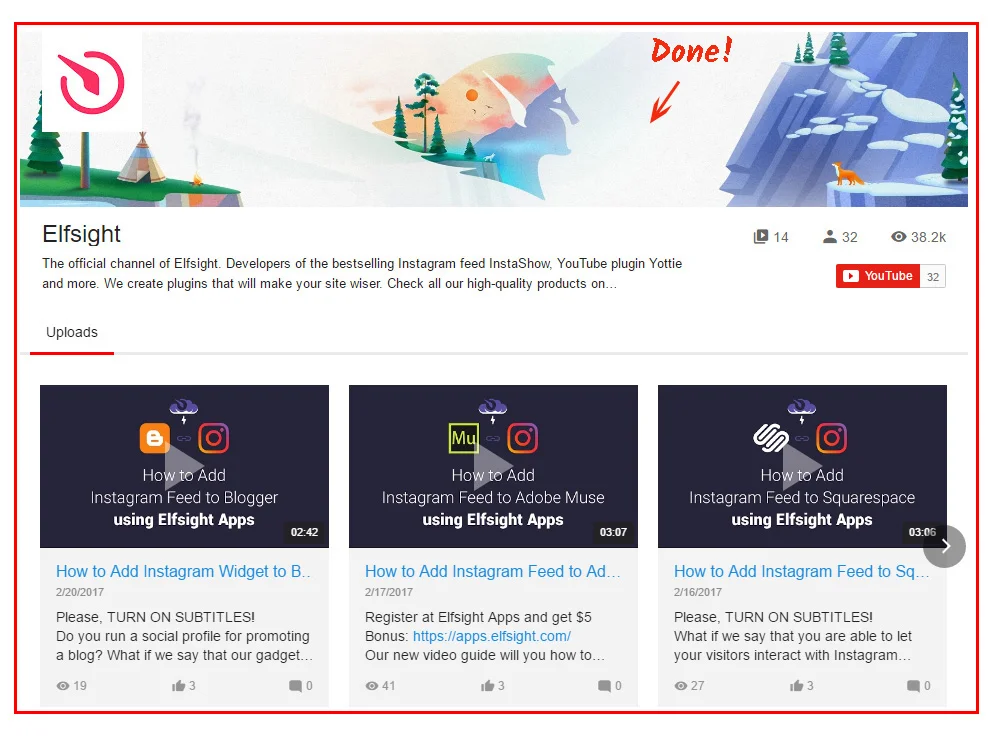 How to change configuration of your widget after its setup
To make changes to some gallery design parameters or to revise video sources, you only need to go to your profile at Elfsight Apps, create the new settings and save the improvements. After validation, the module will instantly acquire the advanced look at your site.
What Is the Best Way to Install a YouTube Widget on a Webnode Website?
When you place a YouTube plugin to your website with Elfsight Apps, a quality widget is not the only thing that you're getting. You also take the following:
Literally nominal costs among competitors;
Our team's lasting technical support;
Guaranteed improvements of the product.
Also, we feature a very undemanding display type that doesn't require a web developer to implement the whole installation actions. See more plugins for Webnode in our catalogue.
Let Us Introduce You to Elfsight Apps
Elfsight Apps is a cloud service that offers diverse products for platforms that will assist in getting your business to a next stage of development.