Setting up content sharing is simpler than ever. Wire up your Webnode website to 40+ most prominent social media and let your readers to share your content right away using the
Elfsight Social Buttons
.
The characteristics of the share plugin
Elfsight Apps gives a choice between a free copy of the widget and one of the advanced ones for large platforms. Installing and configuring the plugin will last no longer than 2 minutes. Developing expertise or finding programmers is not required.
Installing the share widget to a web-resource
Carry out the necessary actions to run the installation.
If you're facing plugin install or positioning errors, please, contact our technical support at Elfsight right away.
Installation Phase 1
Register your profile and get your own share buttons for your web-resource.
• Set up your personal page or authorize in the profile
If you don't yet have a account at Elfsight Apps, then you need to set up a profile. If you already have a page, login to your profile.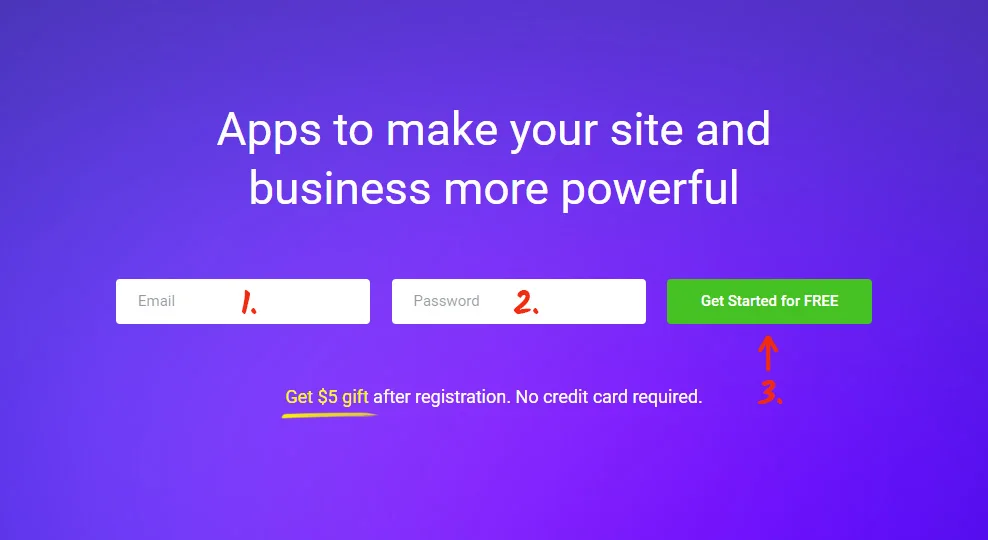 • Click on "Social Buttons" widget
To set Buttons widget to a Webnode website, you need to pick out – Social Share Buttons.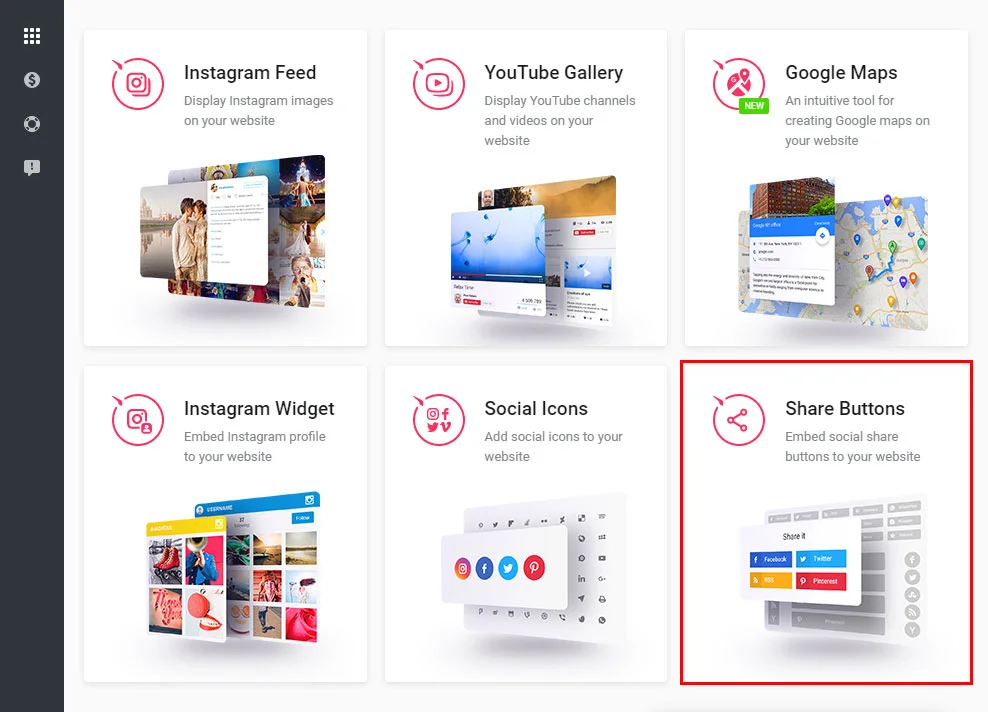 • Set up the plugin
Choose the desired settings that will allow you to show the social share app on your web-resource in the most appropriate way.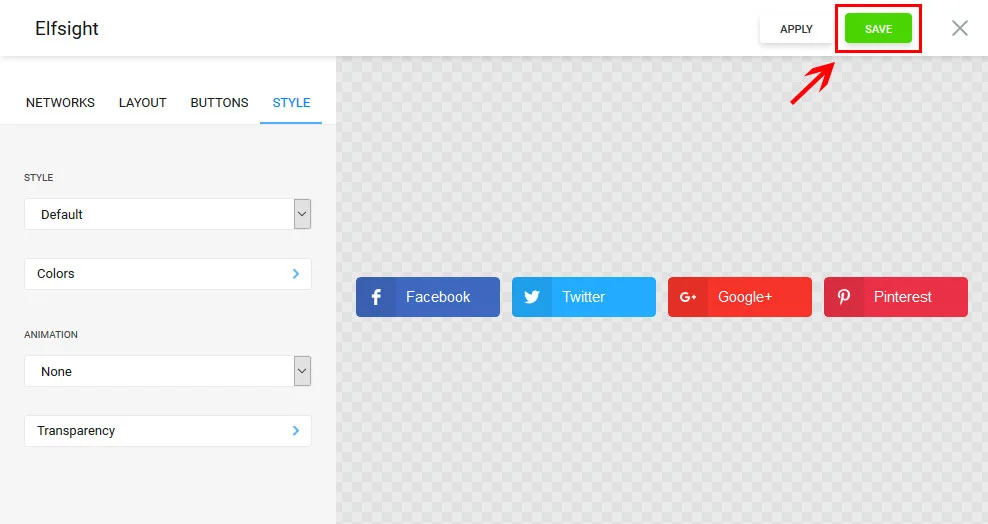 • Copy the buttons script
You can get the individual code to embed the plugin to your resource in the popup box.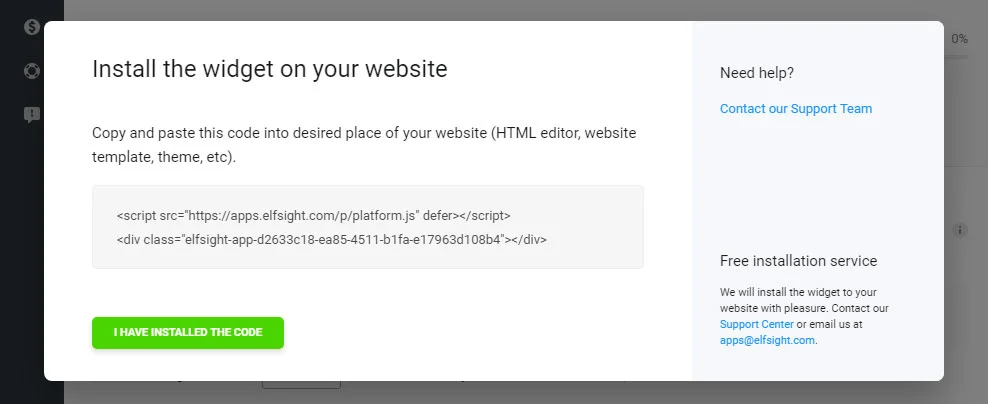 Step 2
Installing share buttons to a Webnode website.
• Login to your Webnode profile
Authorize to enter the dashboard.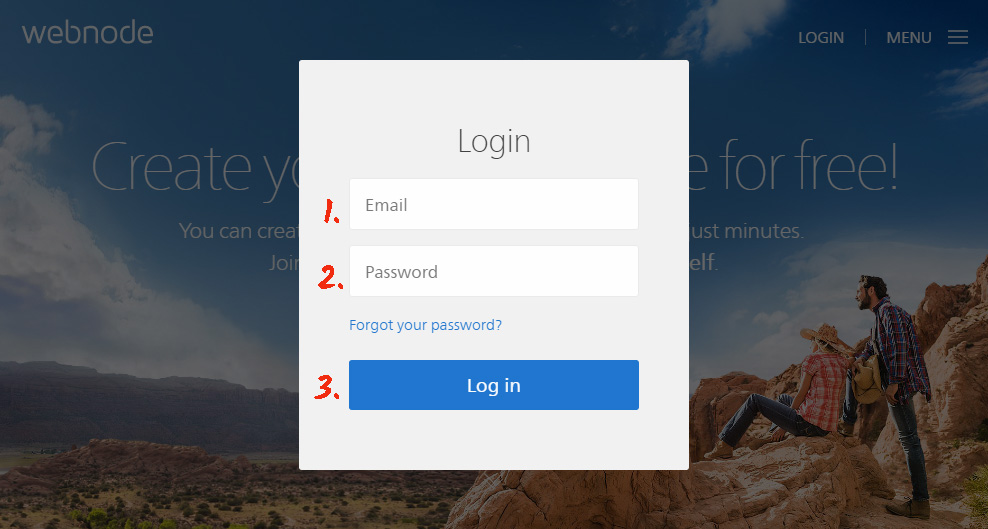 • Go to site
Select the site you're going to place the buttons on from the list of available sites.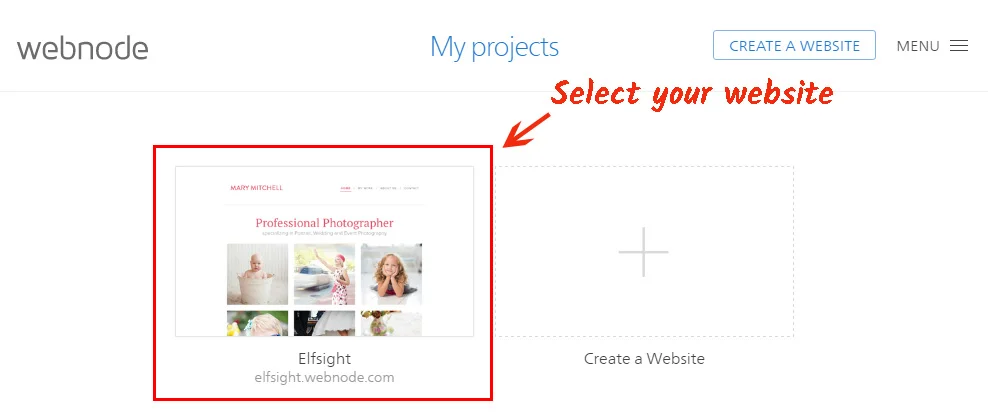 • Select a page
Select the appropriate page from the list of available pages. Decide on the widget location.

• Position the HTML element
Call up the content editor and add the HTML element.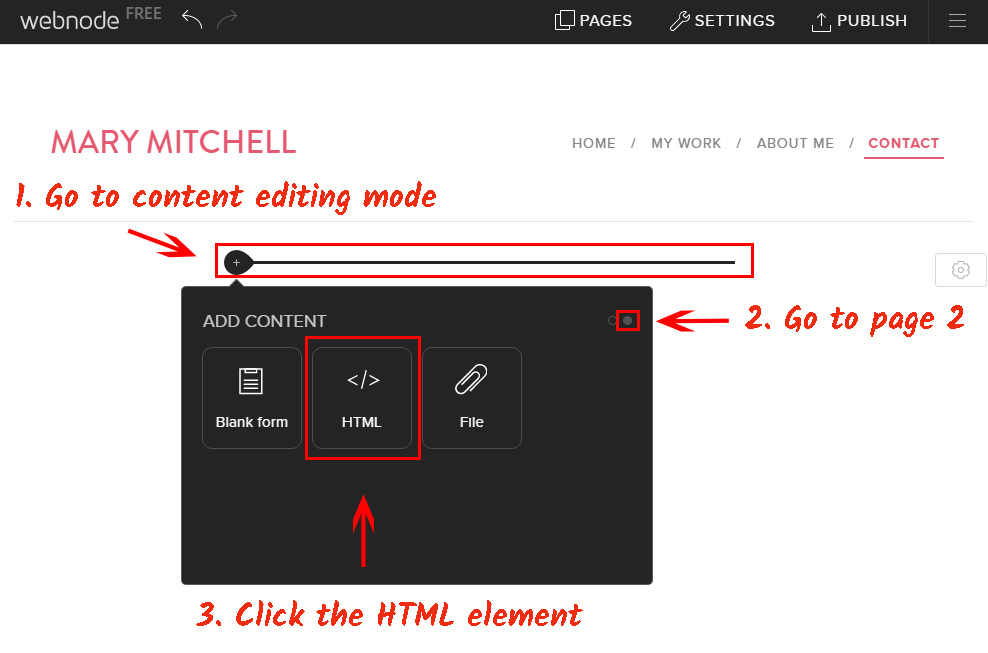 • Paste the buttons' code
Insert the widget inside the HTML element and press "OK".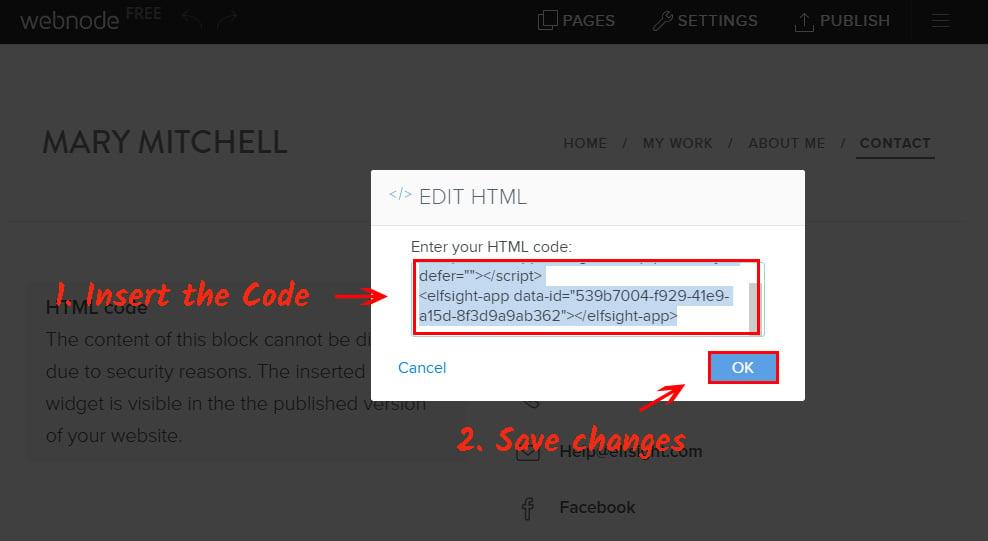 • Place and publish
Move the container with the Share Buttons, if necessary. Press "Publish" to apply the changes.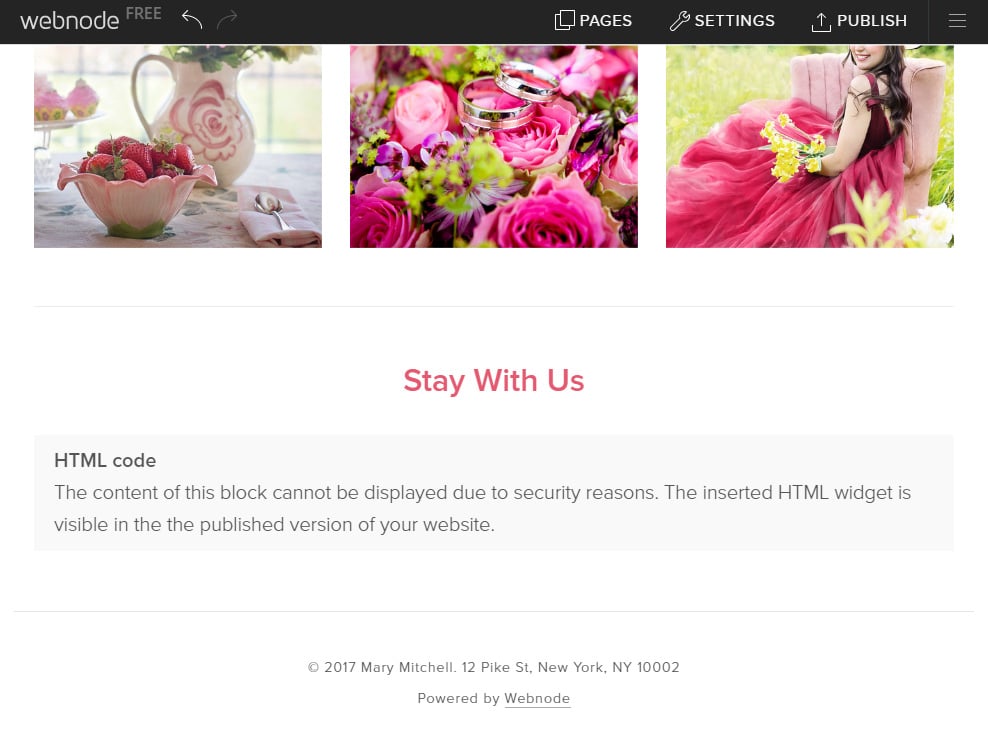 • The buttons have been installed!
Go to website to check out your work.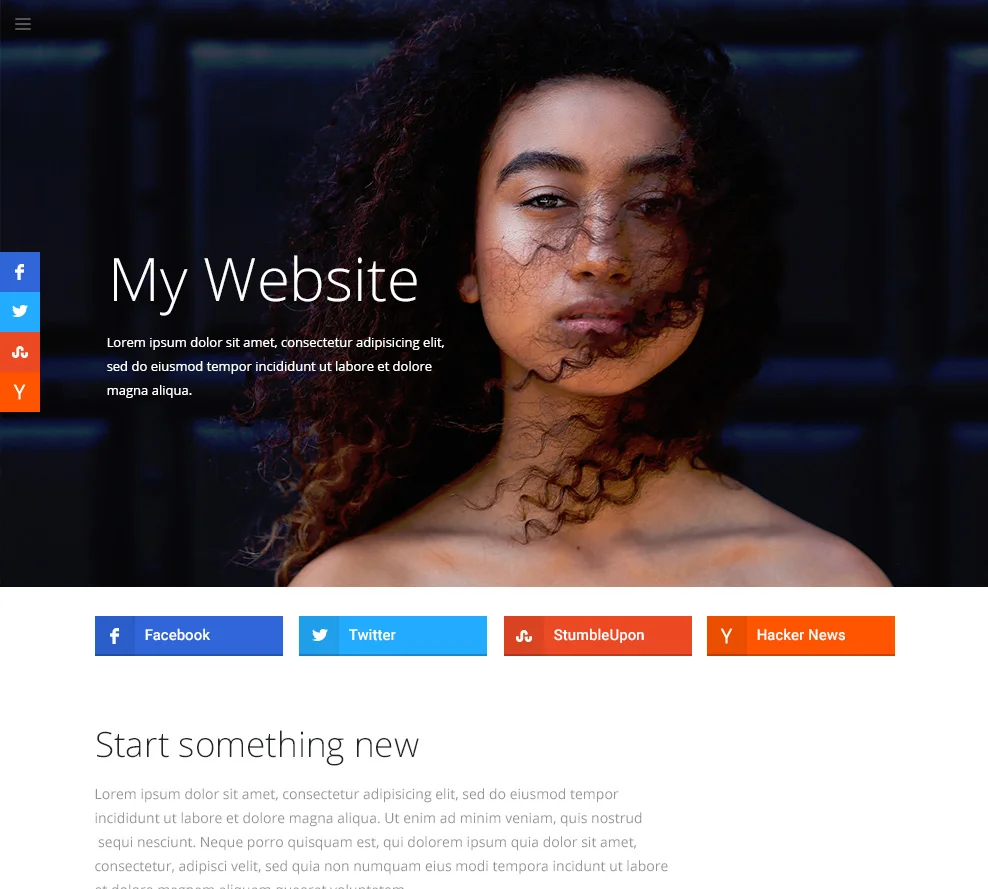 How to use
After you implement the app, you can control it from your personal Elfsight Apps account. You only have to adjust the parameters in the editor and save the changes. All the corrections will automatically take effect on your site. Also, don't forget to explore other Webnode plugins by Elfsight.
Elfsight Apps Service
It is a cloud-based resource that aims to develop your page and features products that are quick and uncomplicated to embed.
Install plugins -> expand visitors' engagement -> Get additional traffic and purchases.