In this article, we will provide a step-by-step guide on how to present
Instagram app InstaShow
on Wix site. We will put to use a product by Elfsight Apps - first-rate cloud platform ready-made solutions for websites – Elfsight Apps.
Set Up Your Own Instagram Feed
Complete a number of clear phases to implement the
Instagram Widget
to the required web page of your site. The expected setup time is less than
2 minutes
.
Video Guide
Step 1: Create an account at Elfsight Apps
• Register or login to Elfsight Apps
First, to get access to our online service you should
set up an account
. Submit only existing online mail addresses and passwords to set up an account. In case you already have an Elfsight Apps account, please,
enter here
.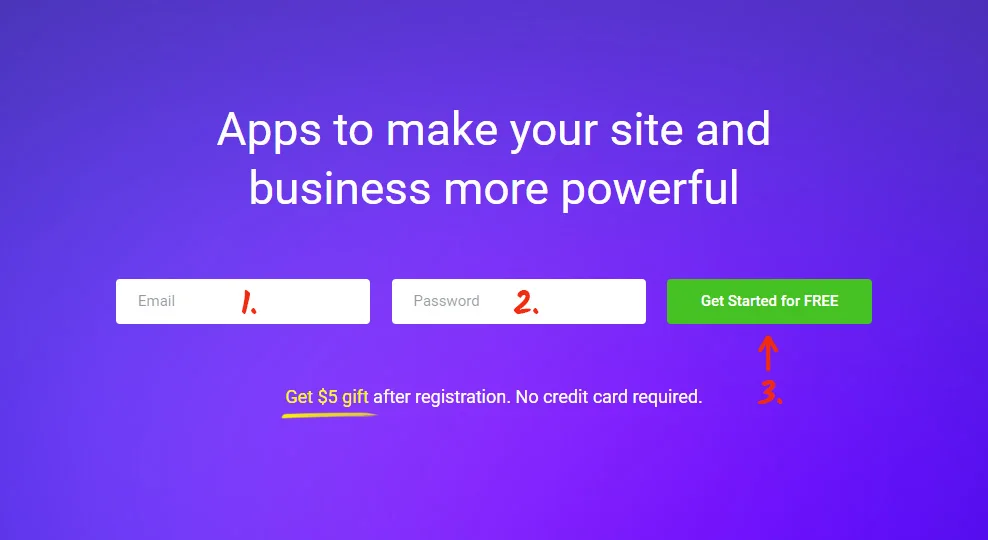 • Find InstaShow at Elfsight Apps
Our resource offers various products which allow enhancing online businesses. To build in an Instagram gallery plugin to a Wix website, just choose
InstaShow
.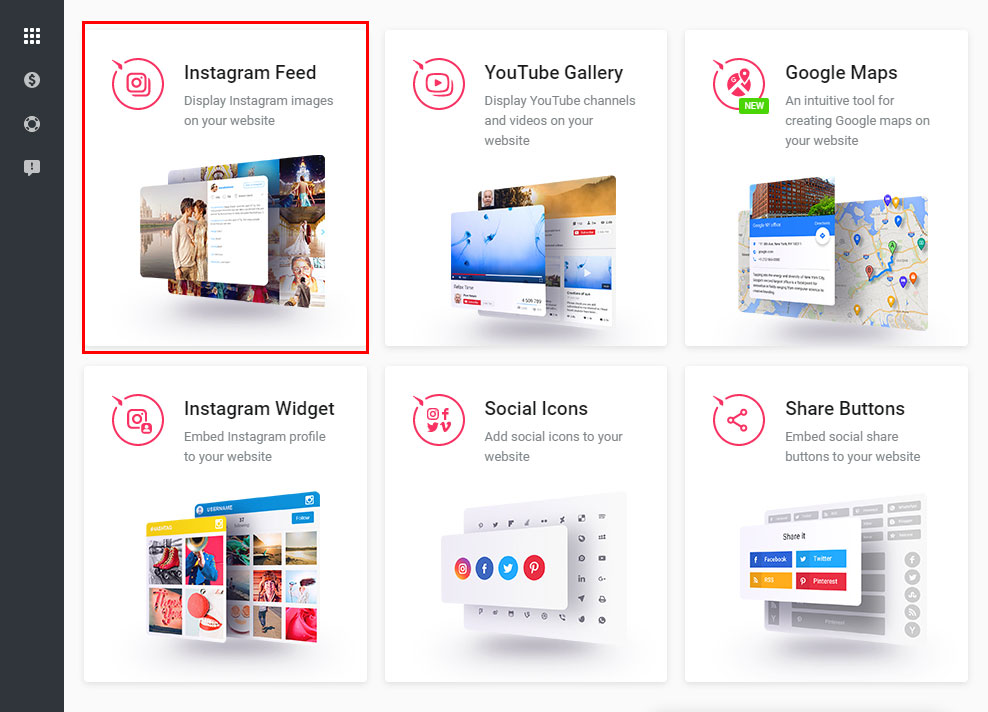 • Make InstaShow meet your demands
Pick out the color schemes, styles and presentation settings to create the app that will fit your website in the best way.
InstaShow advantages
:
Unlimited combinations of social sources (profiles, tags, locations and image URLs);
Complementary source filters;
Possibility to limit Instagram images in the grid;
Cache media time option;
You are welcome to check out all the benefits at the
Instagram Feed
page.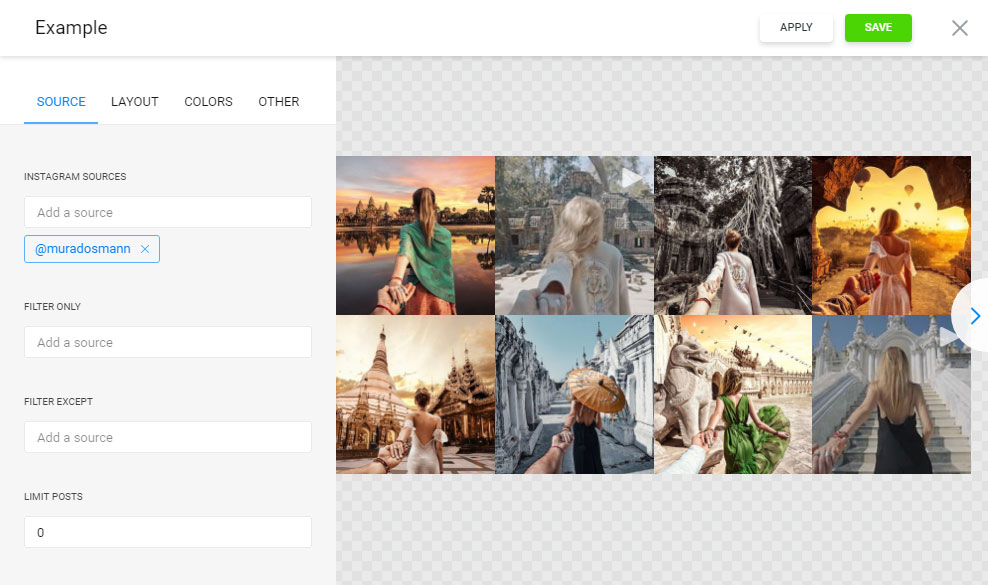 • Obtain the code to insert it into your web resource
The next phase in our platform is to receive the plugin code by clicking "Get" link beside the product's name.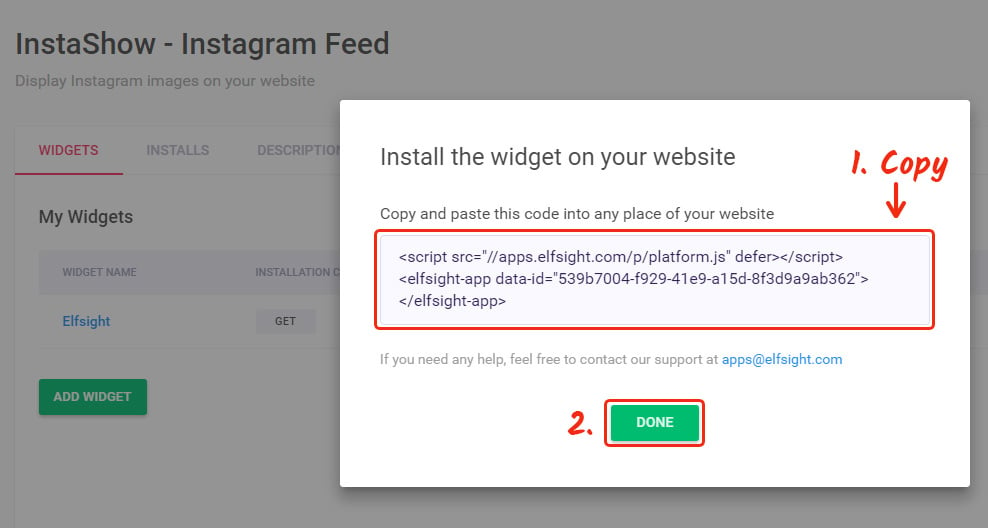 Step 2: Install the Instagram Widget to Your Website
You can
embed Instagram on any website
, but further are the instructions for Wix website.
• Log into your Wix account
Follow the
link
and log into WIX site builder.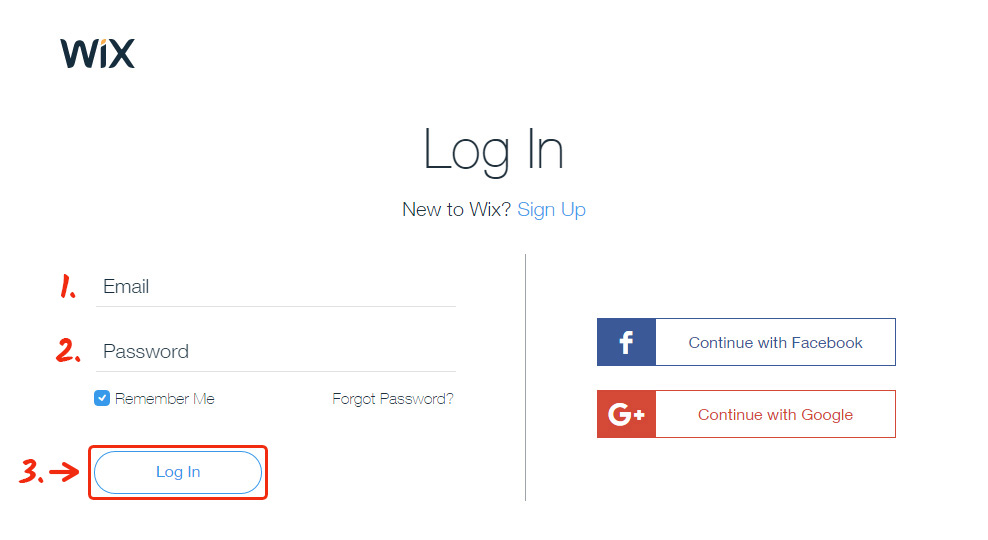 • Choose a website
Select the site to install the plugin to, and press «Manage Site».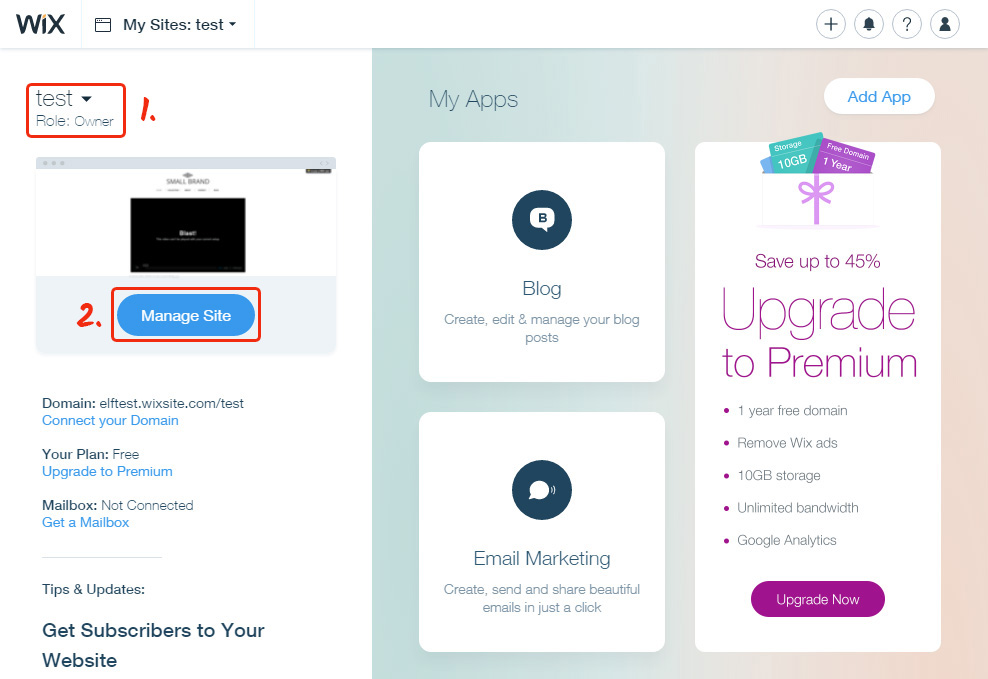 • Press Edit
Next, click «Edit Site» to redirect to page editor.

• Choose a page
Select the page you need from the upper menu and go on to the Add Element menu on the left

• Add HTML element
Click the "+" icon and select "More" tab, "HTML Code" element. Drag and drop it into the place you need and set the size (the widget size is limited to the size of this window).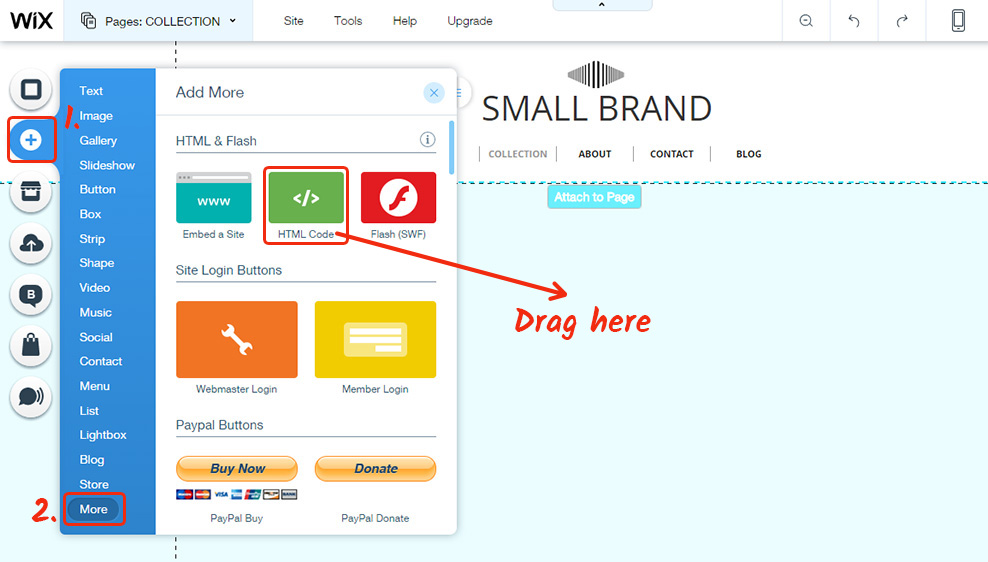 • Paste the product code
Next, edit the «HTML Code» element by pressing the «Enter Code» button. Paste the InstaShow code you've got at Elfsight Apps into the window that comes up. Apply the changes by pressing «Publish».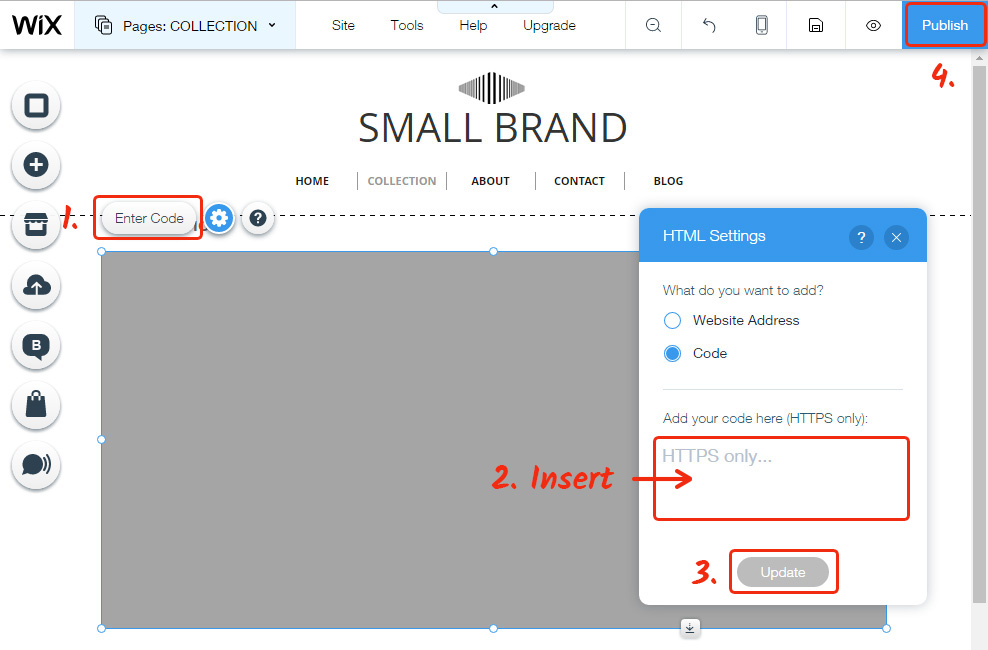 • Your installation is now complete!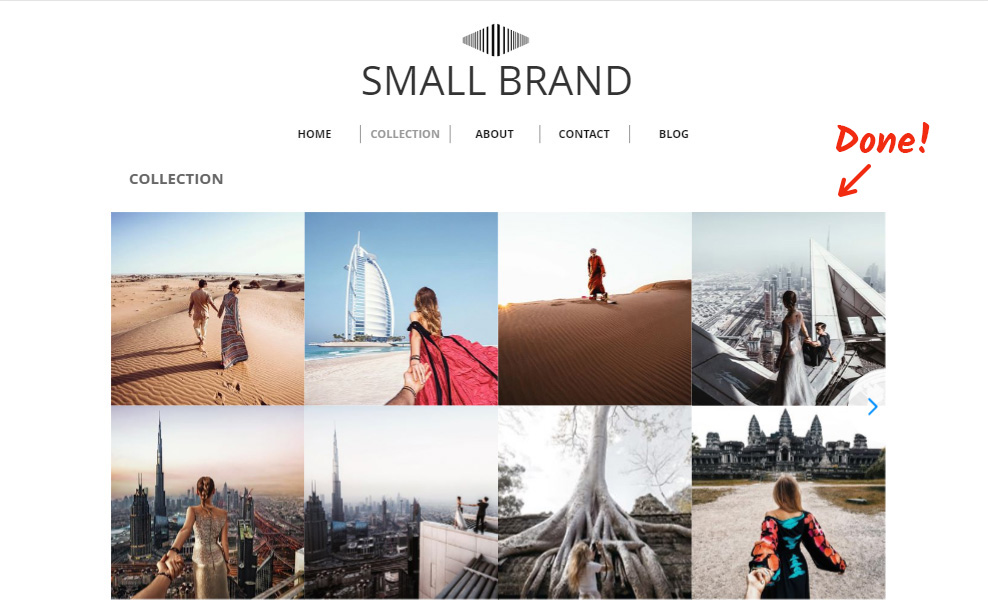 How to Change the App's Settings after Setup
You have opportunity to adjust the plugin's configuration or the inserted social profile in your account at Elfsight Apps. After you apply the modifications, they will be automatically made in your social plugin.
Best Instagram Gallery Widget for Wix
InstaShow is a universal Instagram content widget with lots of customization, feed configuration, completely changeable style and easy to set up. All these make our product the best one among other galleries.
What Is Elfsight Apps
It is a resource with cloud solutions that will allow you to update your platform and make your online trade more successful. It only takes a few actions to show our products at any page. Make your platform smarter with the help of Elfsight Apps!