Best Wedding Website Builder 
How to create a Wedding website from the scratch or upgrade the one you've already built on the basis of any CMS or website builder
Step 1
Things to consider when you create a Wedding site 

Step 2
Choose the best Wedding website builder
Squarespace
Make a wedding website using a responsive premade Squarespace template.
WordPress
Create a free wedding website making use of a flexible premade WordPress template.
Wix
Create your own wedding website employing malleable readymade Wix templates.
Overall ratings
Build your dream website with the most relevant website builders. In the comparison table below, you will review the relevant components of the platforms and select the one that entirely meets your needs for the prospective website.
Squarespace
WordPress
Wix
Free Plan
trial
free
free
*limited functionality
Paid From (mo.)
$12.00
free
$13
Overall
4.4 out of 5
4.3 out of 5
4.2 out of 5
Quality of Support
8.5
7.7
7.9
Ease of Setup
8.8
8.1
7.9
Templates
10+
1000+
* most are paid
75+
Our widgets
for Platforms
Widget List
Plugin Catalog
App library
All the data has been taken from the open sources. The Elfsight team does not bear the responsibility for reliability of the information presented. On condition of detecting any inconsistencies, please, contact us so that we could perform all the necessary amendments.
When you choose a Website Builder for creating a restaurant website, always pay attention to functionality and value for money. Use a trial period or free version to test the platform. This is the only way to find out if the Website Builder is really as convenient and functional as they say about it.
Step 3
Wedding website examples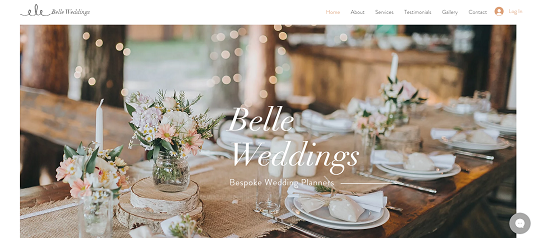 Example 1: Wedding Planner website
Share your romantic story with this wedding template. Upload your photo memories, and write a beautiful and interesting text so that your guests know everything about the upcoming important day!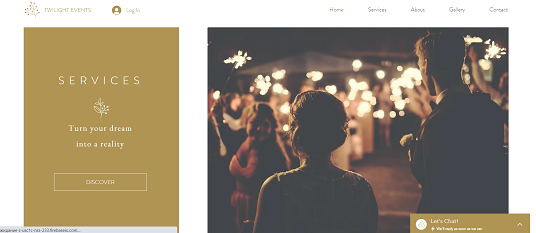 Example 2: Event Planners
An interesting and beautiful wedding website template. This romantic and beautiful template has it all! Transform this template into your own unique wedding story.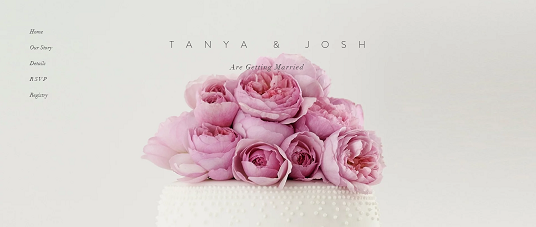 Example 3: Classic Wedding Invite
The local and light design is timeless! It is suitable for weddings and engagements. Personalize it, add a photo of your romantic story, show guests wedding locations, and many other template options!
Step 4
Structure your content
Home page →
It's your save-the-date page, where you welcome your guests with a warm message and put the most important details: wedding date, time and location. To announce it, use a countdown timer or a slider. Don't forget about using your special Instagram hashtag in the feed – guests will share their good wishes right on the website.
About Us section ♡
To create "our love story" website, you will obviously need to place here a personal story about you as a couple (how you met, your engagement story) adding your best romantic pictures and presenting them via the stylish gallery. After the big day, you can also use the page to share with photos of the celebration.
Details →
For better navigation, organize the structure in an interactive way. Modern event calendar helps you to put all information about the location, date, timeline, shuttle schedules and suggested attire for each wedding event (rehearsal dinner, ceremony, farewell brunch) in a clear way. To show directions to the venue, you'd better add a map with all the necessary places around: reserved hotel blocks, rentals and sights for out-of-town guests.
RSVP →
Create a simple and clear form. Don't forget about the basic fields and some extra questions you need to be answered: food preferences (vegan/kids menu), music and other additional information.
Registry →
Your guests' presence is present enough! However, all your friends and family might wonder of the best gift ideas, so help them to explore online registries and dream honeymoon funds with direct links. Or just add a donation PayPal button to contribute to your first family funds.
FAQ →
Feel free to decide whether you need a wedding website FAQ section or not. However, it's better to answer all your guests' questions, like bringing kids or a date, attire to wear, taking photos and etc. Make your celebration comfortable for everyone.
Contacts →
Leave your e-mail, WhatsApp number or social media buttons to give your guests an opportunity to reach you. Thus, they can get some necessary details of your big day.
Step 5
Time to launch your wedding website
Connect your domain

If you haven't got it when you worked with the site builder, you might want to buy it. Use GoDaddy to start with.

Create Your Logo Wedding Website

Create your unique and lovely wedding logo that reflect both the event itself and your couple personalities. There are lots of free logo generators, like Tailor Brands.

Test your mobile presentation

Nowadays it's exceedingly important that your website performs and looks good on smartphones as more than half of your users will open it with their mobile phones.

Tell your guests

Time to share your wedding website address! You can write it on your save-the-date cards or via email.

Done! 🏆

Congratulations! You've created a fascinating wedding website! Just keep all the information up-to-date, so guests can be informed about any slight changes. After the celebration, you can use the website to thank all your family and friends and share with them photos from your big day.