Best Restaurant Website Builder
How to create a restaurant website from the scratch or upgrade the one you've already built on the basis of any CMS or website builder
Step 1
Things to Consider When You Make a Website
Step 2
Choose a Best Restaurant site Builder
Squarespace
Create your astonishing restaurant website using a responsive ready-made Squarespace template.
WordPress
Make a website for restaurants using a flexible prebuilt WordPress template.
Wix
Create your professional restaurant website using flexible ready-made Wix templates.
Overall ratings
Create your dream website with the best website builders. In the comparison table below, you can choose the platform that fully suits your needs for the future site.
Squarespace
WordPress
Wix
Free Plan
trial
free
free
*limited functionality
Paid From (mo.)
$12.00
free
$13
Overall
4.4 out of 5
4.3 out of 5
4.2 out of 5
Quality of Support
8.5
7.7
7.9
Ease of Setup
8.8
8.1
7.9
Templates
10+
1000+
* most are paid
75+
Our widgets
for Platforms
Widget List
Plugin Catalog
App library
When you choose a Website Builder for creating a restaurant website, always pay attention to functionality and value for money. Use a trial period or free version to test the platform. This is the only way to find out if the Website Builder is really as convenient and functional as they say about it.
Step 3 
Restaurant Website Examples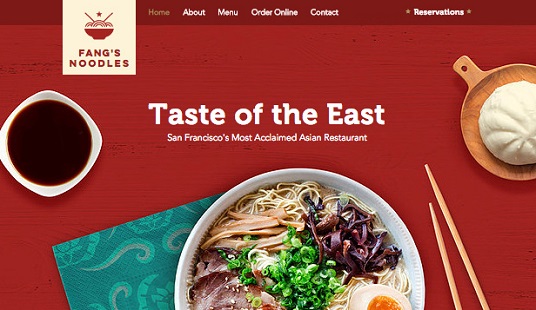 Example 1: Chinese restaurant website
This bright and cool template website offers a unique visual richness, combining eye-catching typography and smaller images – ideal for every user.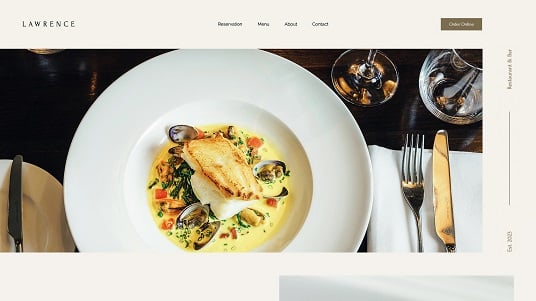 Example 2: Italian restaurant website
Create a website that's as fresh, elegant and professional as your business with this classic and approachable template design.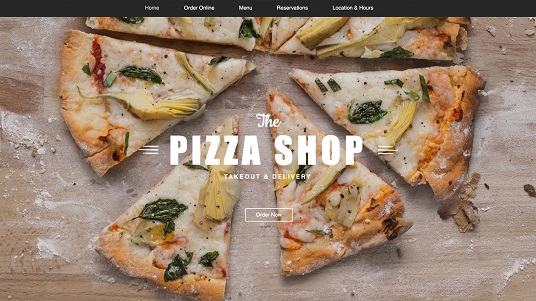 Example 3: Pizza restaurant website
This website template is the perfect balance of modern and chic and is great for any upcoming restaurant wishing to build an online presence.
Step 4
Fill in Your Restaurant Website
It's an essential tool for your business serving as a first impression to your visitors. On the restaurant homepage, you can find image sliders with different actions announcements and news. And in the footer there's often an Instagram Feed with your photos if your restaurant has an active account there.
Most guests want to see a menu before they come to your restaurant. And your website visitors want it to be easy to find, use – and mostly from smartphones. Make sure your menu can be easily discovered on your homepage, has lots of illustrative photos and don't forget to make it easy to share with friends.
If you want to attract as many visitors as possible, a visually engaging photo gallery is a must have for your website. The gallery should be regularly updated with photos of the interior, dishes, events and the staff. Prove you're offering the best service and your visitors will come to see it with their own eyes.
Contact details is the thing you can't miss. You can place this info at the very center of your homepage or create a special section at your website – the choice is yours. But don't make visitors click too much to find it. Make sure your telephone, email, address and maps are present, as well as the info about your working hours.
Test your mobile performance

In case you chose the Elfsight widgets, you can be sure everything will work great on any device.

Add your logo

If you haven't got one, create it with the help of a logo generator.

Connect your domain

If you haven't obtained it while using the website builder, you need to buy it separately.

Announce your website launch on social media

Turn the online audience into real customers.

Done! 🏆

Now share the link to your website with friends and favorite clients and start collecting the feedback!