Best Podcast Website Builder
How to make a Podcast website from the scratch or upgrade the one you've already built on the basis of any CMS or website builder
Step 1
Things to consider when you make a website 
Step 2
Choose a best Podcast website builder
Squarespace
Form your amusing Podcast website utilizing a responsive premade Squarespace template.
WordPress
Make your stunning Podcast website applying a malleable readymade WordPress template.
Wix
Form your qualified Podcast website with the help of adaptable prebuilt Wix templates.
Overall ratings
Create your perfect website applying the most palatable site builders. Using the comparison chart below, you can examine the influential aspects of the platforms and pick the one that absolutely fits your needs for the prospective website.
Squarespace
WordPress
Wix
Free Plan
trial
free
free
*limited functionality
Paid From (mo.)
$12.00
free
$13
Overall
4.4 out of 5
4.3 out of 5
4.2 out of 5
Quality of Support
8.5
7.7
7.9
Ease of Setup
8.8
8.1
7.9
Templates
10+
1000+
* most are paid
75+
Our widgets
for Platforms
Widget List
Plugin Catalog
App library
All the information has been obtained from publicly available sources. Elfsight does not have the responsibility for truthfulness of the info demonstrated. Supposing you detect any inconsistencies, please, contact us.
Shape your flawless website by means of the best website builder for podcasts. With the help of the comparative table below, you may check the decisive features of the platforms and select the one that fully meets your needs for the future site.
Step 3
Podcast website examples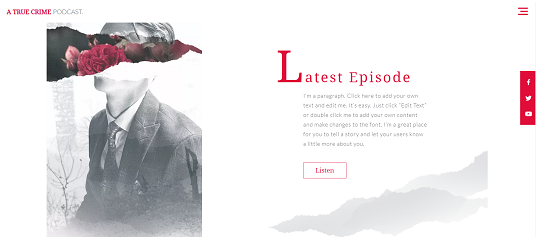 Example 1: True Crime Podcast website
It's a marvelous design and this template has only what is vital. In addition, calls-to-action are arranged well, worded simply, and are contrary with the rest of the website.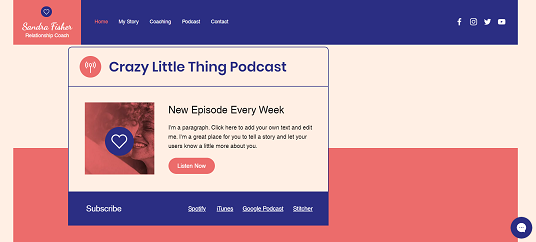 Example 2: Coaching Professional Podcast website
Using this template a podcast website, you'll unquestionably build a face for your company! The page uses spectacular colors without being overwhelming and makes it easy to understand what the business is about.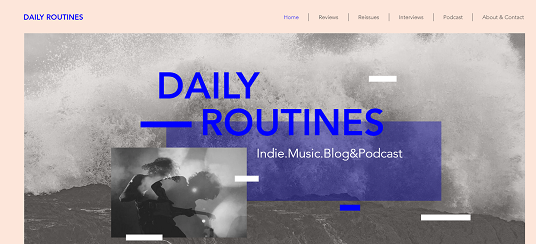 Example 3: Music Blog & Podcast website
This remarkable template inspires you to perceive more about merchandis and services granted. It also has admirable visual style that offers a adaptable arrangement.

Step 4
Fill in your podcast site
Home page →
It's the main page of your website where you present your show (or shows) and the most popular or recent episodes. To make it informative, you can add some text details, a calendar with the info about the shows, a social feed in the footer to attract new subscribers to your social media accounts, and info about your team.
About →
This page contains all the necessary info about the show (or shows). Here you should give a few sentences about the podcast, what you are going to talk about and who you publish it for. It can also be updated as the number of your episodes grow.
Contacts →
Contact pages should contain all possible ways people can get in touch with you. You are free to include an email address, social media links, and even contact form.
Test your mobile efficiency.

Now it's exceedingly important that your site performs and looks great on mobile devices for more than half of your visitors will open it with their mobile phones.

Adjoin your logo.

If you still haven't got it, create it making use of a logo generator, like, Tailor Brands.

Connect your domain.

In case you haven't obtained it while using the site builder, you definitely need to buy it now. Use GoDaddy to start with.

Examine the functionality

All carousels, pop ups, CTA buttons or share buttons must work in a proper manner, otherwise, users will close your website hurryingly.

Announce your new site launch on social networks.

Make the online visitors into real clients. Adjoin a link to your site to your social networks accounts so that your subscribers could see it. One more reason to come to you for lunch.

Done! 🏆

Congrats! Now you're a site owner. Share the link to your resource with friends and clients and start collecting the feedback – it will help you with getting more clients. And don't stop upgrading your content and performance to achieve even greater success.