Best Online Store Website Builder 
How to create your own Online Store Website Builder from the scratch or upgrade the one you've already built on the basis of any CMS or website builder
Step 1
Determine your Online Store website goals
Step 2
Pick your website platform
Squarespace
Build your amazing Online Store website applying a responsive premade Squarespace template.
WordPress
Make your wonderful Online Store builder website applying a flexible ready made WordPress template.
Wix
Build your efficient Online Store website employing flexible readymade Wix templates.
Overall ratings
Form your dream website using the most palatable website builders. With the help of the comparison chart below, you will control the significant features of the platforms and pick the one that absolutely meets your needs for the future website.
Squarespace
WordPress
Wix
Free Plan
trial
free
free
*limited functionality
Paid From (mo.)
$12.00
free
$13
Overall
4.4 out of 5
4.3 out of 5
4.2 out of 5
Quality of Support
8.5
7.7
7.9
Ease of Setup
8.8
8.1
7.9
Templates
10+
1000+
* most are paid
75+
Our widgets
for Platforms
Widget List
Plugin Catalog
App library
All the statistics has been taken from the open sources. Elfsight does not bear the responsibility for authenticity of the info presented. In case detect any inconsistencies, feel free to contact our team.
Just after you pick a Site Builder for forming an Online Store website, always draw attention to functionality and best value for money. Make use of a trial period or free version to try out the platform for building an online store. This is the best way to realize if the Online Store builder is really as comfortable and functional as they say about it.
Step 3
Online Store website examples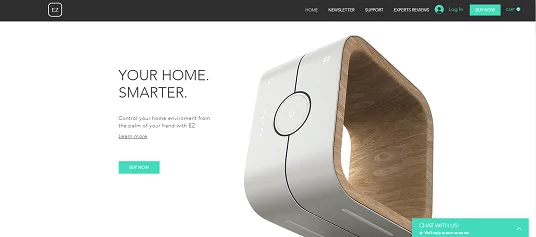 Example 1: Home Tech Store website
With the help of this template you build your own online store, you'll undoubtedly build a face for your company! The page uses bright colors without being overwhelming and makes it easy to recognize what the website is touching on.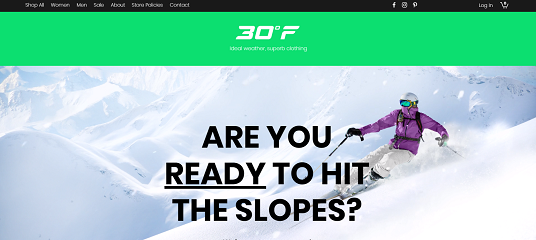 Example 2: Online Ski Shop website
This is a multifunction template that's a wonderful idea to make an online store website! Accompanied by some of our widgets, it will definitely assist you to stand out against your business rivals.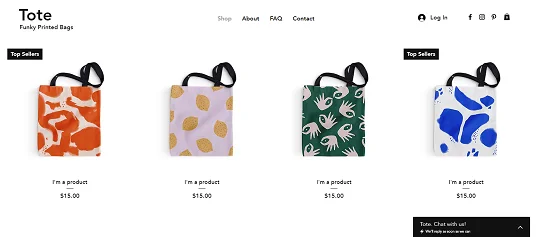 Example 3: Online Ski Shop website
In case you're digging for a great starting point, use this simple, yet very profitable business template to make an online store website. Integrate a few widgets to improve its overall look and functionality and start growing your business today.
Step 4
Build a structure and content of your Online Store
The first impression wins, so make your store look stylish and trustworthy. Reveal the main concept of your brand to users with the enticing images of your goods in an interactive photo gallery. Then, attract their attention and invite for shopping with a personal offer banner above the page. Add a search bar for a case your customers need to find a certain kind of your products.
These are pages for your product cards, so you need to improve navigation with landing category pages, like for Men, Women, Kids. Create each item card with high-resolution photos and detailed featured characteristics. Also, don't forget about "Add to cart" button for each product. If your online store sells only custom-made items, place pre-order forms.
This page can include your success story, more details about manufacturing or just useful articles for your audience. To gain more social trust in your business, display the most bright testimonials of your customers. Also, add there subscribe newsletter popup to inform your clients about forthcoming holiday sales or other offers.
Invest your time in customer consulting and support. Show you care about each visitor and place detailed information: size guide, pricing list for shipping and etc. Embed live chat to always stay in touch with your clients and help them enjoy shopping on your website.
Provide users with detailed contact information: email address, phone numbers, links to social media accounts.
Connect your domain

If you haven't obtained it when using the site builder, you have to buy it. Use GoDaddy to begin with.

Test your mobile performance

These days it's exceptionally important that your site performs and looks fantastic on mobile devices since more than half of your visitors will open it with their smartphones.

Attach your logo

If you still haven't got it, create it making use of a logo generator, for example,Tailor Brands.

Review the functionality

All slides, pop-ups, CTA buttons or share buttons should work in due course, otherwise, your users will close your site in a rush.

Announce your website launch on social networks

Turn the online audience into real customers. Add a link to your site to your social media accounts so that your followers could see it.

Done! 🏆

Congrats! You're a website owner. Now share the link to your site with friends and favorite clients and begin collecting the reviews – it will aid you to obtain more clients. And don't stop improving your content and performance to attain even greater success.