Best eCommerce Website Builder 
How to create a eCommerce website from the scratch or upgrade the one you've already built on the basis of any CMS or website builder
Step 1
Things to consider when you create a ecommerce website
Step 2
Choose a website platform
Squarespace
Best for those eCommerce website owners who look for a great many solutions. Building a Squarespace store doesn't require any programming skills.
WordPress
Make your splendid eCommerce website utilizing a flexible ready-made WordPress template. Large selection of free eCommerce website builders.
Wix
The Wix eCommerce website builder is easy to create and manage. This platform offers many tons of custom solutions for your deep web page personalization.
Overall ratings
Shape your perfect website with the best website builders. In the comparative table below, you can review the meaningful aspects of the platforms and select the one that entirely meets your needs for the future site.
Squarespace
WordPress
Wix
Free Plan
trial
free
free
*limited functionality
Paid From (mo.)
$12.00
free
$13
Overall
4.4 out of 5
4.3 out of 5
4.2 out of 5
Quality of Support
8.5
7.7
7.9
Ease of Setup
8.8
8.1
7.9
Templates
10+
1000+
* most are paid
75+
Our widgets
for Platforms
Widget List
Plugin Catalog
App library
All the statistics have been obtained from open sources. Elfsight does not take the responsibility for authenticity of the information demonstrated. In case detect any inconsistencies, please, contact our team.
Just as you decide upon a Website Builder for creating an eCommerce website, always pay attention to the overall functionality and the best value for money. Employ a free trial period or free version to try out the platform. This is the only way to find the best platform to build an eCommerce website that is sure as user-friendly and functional as they describe it.
Step 3
eCommerce website examples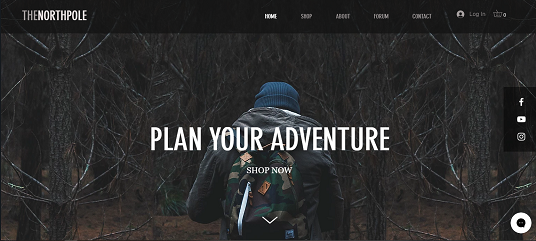 Example 1 : Backpack Store website
This is a multiuse template that's an exceptional way to get your brand glow! Accompanied by a few widgets, it will undeniably assist you stand out from your competitors.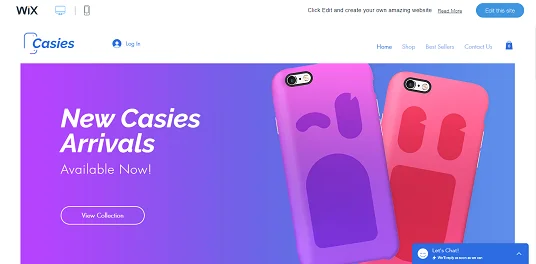 Example 2: Mobile Accessories Store website
In case you're in a search of a an exceptional starting point, utilize this clean, yet very powerful business template. Embed a few widgets to improve its overall style and performance and commence expanding your business without delay.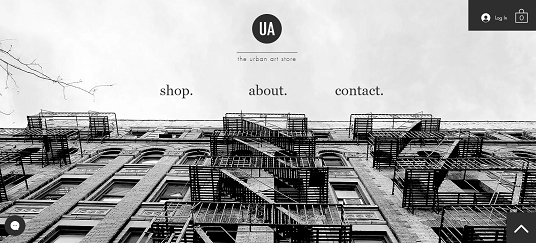 Example 3: Urban Art Store website
Supposing you're digging for a wonderful starting point, utilize this clean, yet very powerful business template. Adjoin some of our widgets to boost its overall look and functionality and start developing your business without delay.
Step 4
Fill in your eCommerce website
Home page →
Introduce your online store, tell the story of your brand. First of all, choose the template which suits your case best. Find inspirational color scheme and fonts that conform to the style of your online store. Add a gallery of overwhelming photos right on the homepage so that nobody could resist buying from you. Alternatively, you can fetch photos from Instagram if you have an account there, right to the website. Tell visitors about all the current actions and sales and never forget that it should be easy to get in touch with you via WhatsApp or phone number.
Product pages →
Each item that you sell should be located on a separate page. Provide people with all the most important information about the products: their prices, photos, colors and sizes available, current price, previous price. Also, there should be an opportunity to buy a chosen item right away.
Shopping cart →
Putting chosen products into a cart should be as easy and pleasant as in brick-and-stone stores. Choose a payment model that will be comfortable for your users, collect the required information, and you're done!
Customer profile →
A profile should be an essential part of any eCommerce website. Users are going to register in your online store with the help of social networks, email, login and password.
Contact us page →
No matter whether you are starting your online business from scratch or are selling goods for many years, you should always be ready to hear feedback from your current and potential customers. Let them reach you with the help of the Contact us page.
Test your mobile performance.

Presently it's extremely important that your website works and looks fantastic on smartphones since more than half of your users will browse it with their smartphones.

Attach your logo.

If you haven't got one, create it by means of a logo generator, for instance, Tailor Brands.

Connect your domain.

In case you haven't obtained it while you worked with the website builder, you need to buy it separately. Use GoDaddy to begin with.

Look over the functionality

All slides, pop-ups, call-to-action or social media buttons should work correctly, otherwise, users will close your website.

Announce your new eCommerce website launch on social media.

Turn the online visitors into real clients. Add a link to your social media accounts into your store to the place where your subscribers could see it. Another reason to visit you.

Done! 🏆

Congratulations! Now you're a website owner. Now share the link to your easy eCommerce website with friends and clients and begin collecting the feedback – it will aid you to have more clients. And don't stop improving your content and performance to attain even greater success.