Best Blog Website Builder
How to create a Blog website from the scratch or upgrade the one you've already built on the basis of any CMS or website builder
Step 1
Things to consider when you create a blog site
Step 2
Pick your website platform
Squarespace
Squarespace an uncomplicated and time-efficient instrument with premade layout solutions. You can easily build your Blog site using drag and drop instruments.
Wix
Construct your professional Blog website employing adaptable prebuilt Wix templates.
WordPress
Make your wonderful Blog website using a malleable premade WordPress template.
Overall ratings
Create your ideal website utilizing the best site builders. Looking at the comparison chart below, you will look over the influential components of the platforms and pick the one that fully meets your needs for the coming website.
Squarespace
WordPress
Wix
Free Plan
trial
free
free
*limited functionality
Paid From (mo.)

$12.00

free
$13
Overall
4.4 out of 5
4.3 out of 5
4.2 out of 5
Quality of Support
8.5

7.7
7.9
Ease of Setup
8.8
8.1
7.9
Templates
10+
1000+
* most are paid
75+
Our widgets
for Platforms
Widget List
Plugin Catalog
App library
All the info has been obtained from the open channels. Elfsight does not bear the responsibility for truthfulness of the information demonstrated. On condition of finding any inconsistencies, please, contact us.
Just after you pick a Website Builder for making a Blog website, always watch out for functionality and best value for money. Employ a free trial period or free version to make a trial run of the platform. This is the best way to determine if the website blog builder is indeed as comfortable and useful as they picture it.
Step 3
Blog website examples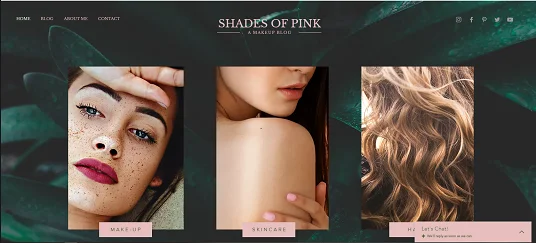 Example 1: Makeup Blog website
Supposing you're digging for a wonderful starting point, make use of this smooth, yet very profitable business template for creating a free blog site. Add several widgets to enhance its overall style and functionality and start evolving your business right away.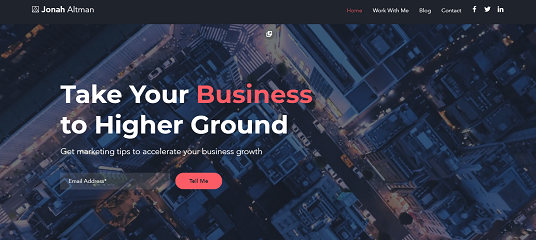 Example 2: Marketing Blog website
If you're looking for an exceptional starting point for making your own blog website, use this simple, yet very powerful business template. Attach a few widgets to enhance its overall style and performance and start growing your business today.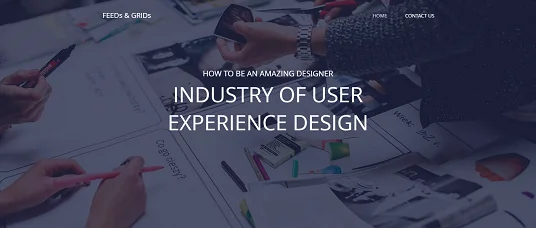 Example 3: Professional Designers Blog website
Supposing you're in a search of a perfect starting point create a free blog site, utilize this uncomplicated, yet very efficient business template. Add several widgets to enhance its overall style and performance and commence developing your business without delay.
Step 4
Fill in your travel website
This is going to be the most appealing and revealing page on the website. Tell about yourself and your life principles. Your blog should be unique and outstanding, and it will be a brilliant idea to accompany the text with inspiring photos and videos. Share content created for social networks on the website. Introduce your content in the most engaging way and get more followers.
Blog posts are the most interesting pages on your website. Include a calendar of events for people to look forward to your new story, attach a photo to post header, add a high-quality video to the webpage. People will get excited and enthusiastically share your amazing texts through social media using share buttons.
You can also collaborate with the contributors to the website and advertise them. To make it easier for anyone to get in touch with you, fill in your contact info or add information about those who support you.
Test your mobile performance.

Presently it's extremely important that your blog works and looks fantastic on smartphones because more than half of your visitors will browse it with their mobile phones.

Add your logo

If you haven't got it, produce it using a logo generator, for example, Tailor Brands.

Connect your domain

If you haven't obtained it while you worked with the website builder, you need to buy it now. Use GoDaddy, to begin with.

Poke around the functionality

All carousels, pop-ups, call-to-action, or share buttons must work in due course, otherwise, your visitors will leave your website hurryingly.

Announce your blog launch on social media.

Transform the online audience into real clients. Adjoin a link to your website to your social networks accounts to the end that your followers could see it. Another reason to visit you for dinner.

Done! 🏆

Congratulations! Now you're a blog owner. Go share the link to your resource with friends and all clients and begin collecting the reviews – it will aid you to have more clients. And don't stop upgrading your content and functionality to attain even greater success.