Best Musician and Band Website Builder 
How to create a Band and Musician website from the scratch or upgrade the one you've already built on the basis of any CMS or website builder
Step 1
Establish your future website aims
Step 2
Choose suitable website platform
Squarespace
Easy to understand and time-efficient tool with premade layout solutions
WordPress
Make your splendid Band website utilizing a flexible readymade WordPress template.
Wix
Shape your highly professional Band website with the help of malleable premade Wix templates.
Overall ratings
Shape your dream website by applying the best music website builders. Using the comparative table below, you can control the important features of the platforms and pick the one that fully meets your needs for the coming site.
Squarespace
WordPress
Wix
Free Plan

trial
free
free
*limited functionality
Paid From (mo.)

$12.00
free
$13
Overall

4.4 out of 5
4.3 out of 5
4.2 out of 5
Quality of Support

8.5
7.7
7.9
Ease of Setup

8.8
8.1
7.9
Templates
10+
1000+
* most are paid
75+
Our widgets
for Platforms
Widget List
Plugin Catalog
App library
All the info has been collected from the publicly available sources. Elfsight does not bear the responsibility for authenticity of the information demonstrated. Supposing you detect any inconsistencies, feel free to contact us.
When you select a Website Builder for shaping Band and Musician website, always turn the spotlight on website functionality and good value for money. Make use of a trial period or free version to check the service. This is the only way to determine if the music website builder is really as convenient and practical as they picture it.
Step 3
Band and Musician website examples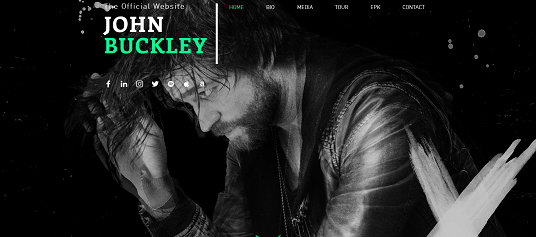 Example 1: Alternative Rock website
This splendid template gets you to know more about the merchandise and services provided. It also has an exceptional design that shows a flexible arrangement and easy to create your own music site.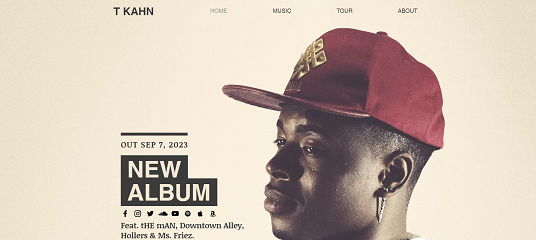 Example 2: Hiphop Artist website
This is a multipurpose template that's a great idea to create your own music singer website brand with a brilliant design! Accompanied by a couple of free widgets, it will undeniably help you stand out from your competitors.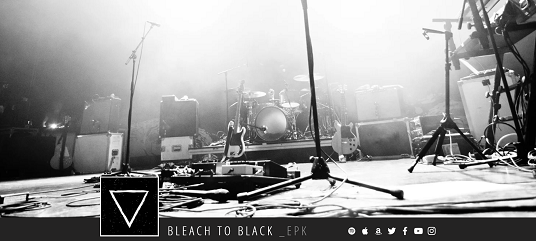 Example 3: Press Kit – Musicians website
Supposing you're in a search of a great starting point, employ this simple, yet very profitable business template for make music website free. Attach some of our widgets to enhance its overall style and performance and commence expanding your business without delay.
Step 4
Fill in your band website
Homepage →
Serving as a gateway to the whole site, your homepage should be well organized and offer a glimpse into the other site areas. You should add here a bio text, image, maybe some music, recent news and upcoming events.
Events Calendar →
Performing live is one of the main ways for bands to make money and gain a fanbase. So make sure your website has a calendar section, containing all the necessary info about each gig, with details about the places and tickets. Update it regularly.
Gallery →
Your audience wants to know more about you, that's why it's highly import to add a Gallery section to your website. It can be filled with band photos and videos from life performances, and also your merch images.
About us →
Each group has a history of creation. Tell us yours on the About Us page. Add a story about each participant – about the current and past, if there's any. Add quotes, mottos, and whatever you see fit.
Contacts →
This page should contain all the necessary information to contact you: managers' phone numbers, email, links to social accounts and instant messengers. Facilitate cooperation with you.
Test your mobile presentation.

Nowadays it's exceedingly important that your website performes and looks fantastic on smartphones for more than half of your visitors will open it with their mobile phones.

Attach your logo.

If you haven't got one, create it by means of a logo generator, for instance, Tailor Brands.

Connect your domain.

In case you haven't got it while you worked with the site builder, you have to buy it now. Use GoDaddy to begin with.

Examine the functionality.

All sliders, pop-ups, call-to-action or share buttons are obliged to work correctly, otherwise, users will close your site in a rush.

Announce your new website launch on social networks.

Transform the online audience into real clients. Adjoin a link to your website to your social networks accounts to the end that your followers could see it.

Done! 🏆

Congratulations! You're a website owner. Go share the link to your site with friends and favorite clients and begin collecting the feedback – it will help you to obtain more clients. And don't stop upgrading your content and functionality to attain even greater success.