Best Art Website Builder 
Build a splendid Art portfolio website from scratch or boost the one you've already created on the back of any CMS or website builder
Step 1
Define your future website tasks
Step 2
Choose a website platform
Squarespace
Construct your amazing Art website using a responsive readymade Squarespace template.
WordPress
Make your amazing Art website using an adaptable prebuilt WordPress template.
Wix
Build your efficient Art website utilizing adaptable premade Wix templates.
Overall ratings
Create your perfect website using the best site builders. Using the comparison table below, you can review the influential features of the platforms and pick the one that absolutely meets your needs for the prospective site.
Squarespace
WordPress
Wix
Free Plan
trial
free
free
*limited functionality
Paid From (mo.)
$12.00
free
$13
Overall
4.4 out of 5
4.3 out of 5
4.2 out of 5
Quality of Support
8.5
7.7
7.9
Ease of Setup
8.8
8.1
7.9
Templates
10+
 1000+
* most are paid
75+
Our widgets
for Platforms
Widget List
Plugin Catalog
App library
All the information has been obtained from publicly available sources. Elfsight does not have the responsibility for truthfulness of the info demonstrated. Supposing you detect any inconsistencies, please, contact us.
Right after you choose a Site Builder for building Art website, always watch out for overall functionality and good value for money. Employ a trial period or free version to check the service. This is the best way to find out if the Website Builder is truly as conductive and functional as they picture it.
Step 3
Art website examples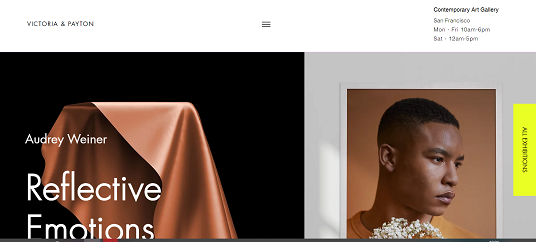 Example 1: Contemporary Art Gallery website
This remarkable template pushes you to learn more about merchandis and services suggested. It also has awesome visual style that shows a adaptable arrangement.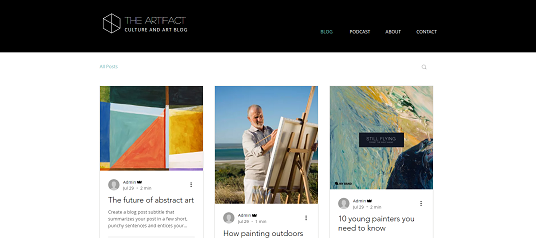 Example 2: Art & Culture Blog & Podcast website
With the help of this template, you'll undoubtedly add a face to your brand! The page has bright colors without being weighed down and makes it easy to interpret what the business is about.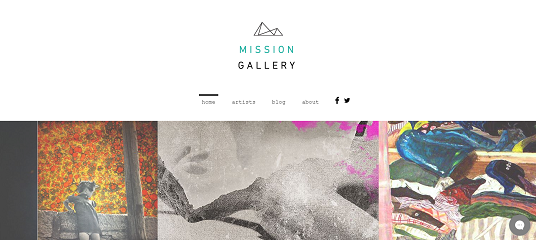 Example 3: Modern Art Gallery website
It's a super styling and this template carries only what is necessary. Likewise, CTAs are put well, worded brilliantly, and are contrary with the rest of the website.
Step 4
Fill in your art website
Homepage →
It's an essential page of your website. It serves as a shop window or a doorway to your portfolio. Here you can present your most prominent artworks, demonstrating them via slider, your contact info and a calendar with all the exhibitions marked. Make sure the navigation here is simple and users can easily go to other pages of your website.
About→
This page can be used to engage your audience on the emotional level. Here you can share your story, tell more about how your works are created, and also give links to your social media accounts.
Gallery →
Depending on the type of artworks you're creating, the gallery can be filled with all sorts of content – photos, videos, texts, or all of them at once. Make sure it's also easy to navigate – you can divide it into sections by year, month or in alphabetical order
Contacts →
It doesn't matter if you are looking for sponsors, planning to collaborate with art galleries, or just want to get feedback from your audience, the contact page on the site is a must. Add your email, phone number, links to social media and any other details you find necessary.
Test your mobile performance

Now it's highly important that your website works and looks excellent on smartphones because more than half of your visitors will open it with their mobile phones..

Attach your logo

If you haven't got one, create it making use of a logo generator, for instance, Tailor Brands

Connect your domain

In case you haven't obtained it when you worked with the site builder, you might want to buy it now. Use GoDaddy to begin with

Do a check of the functionality

All slides, popups, CTAs or social media buttons must work correctly, otherwise, users will close your site in a rush

Announce your new website launch on social media.

Transform the online audience into real customers. Attach a link to your site to your social media accounts to the end that your followers could see it. Yet another reason to visit you!

Done! 🏆

Congrats! You're a site owner. Go share the link to your website with friends and favorite clients and start collecting the reviews – it will help you to have more visitors. And don't stop upgrading your content and functionality to attain even greater success.