Best Affiliate Website Builder 
How to create an Affiliate website from the scratch or upgrade the one you've already built on the basis of any CMS or website builder
Step 1
Settle your prospective website tasks
Step 2
Choose the best Affiliate website builder
Squarespace
Form your beautiful Affiliate website utilizing a responsive readymade Squarespace template.
WordPress
Make your enjoyable Affiliate website making use of a malleable readymade WordPress template.
Wix
Create your highly qualified Affiliate web site employing flexible readymade Wix templates.
Overall ratings
Make your ideal affiliate website utilizing the most relevant site builders. Using the comparative chart below, you will look over the meaningful features of the platforms and choose the one that fully meets your needs for the prospective website.
Squarespace
WordPress
Wix
Free Plan
trial
free
free
*limited functionality
Paid From (mo.)
$12.00
free
$13
Overall
4.4 out of 5
4.3 out of 5
4.2 out of 5
Quality of Support
8.5
7.7
7.9
Ease of Setup
8.8
8.1
7.9
Templates
10+
1000+
* most are paid
75+
Our widgets
for Platforms
Widget List
Plugin Catalog
App library
All the information has been obtained from publicly available sources. Elfsight does not have the responsibility for truthfulness of the info demonstrated. Supposing you detect any inconsistencies, please, contact us.
Just as you pick a Site Builder for creating an Affiliate website, always give an eye to overall performance and best value for money. Take advantage of a trial period or free version to make a trial run of the service. This is the best way to realize if the Website Builder is really as comfortable and practical as they present it.
Step 3
Affiliate website examples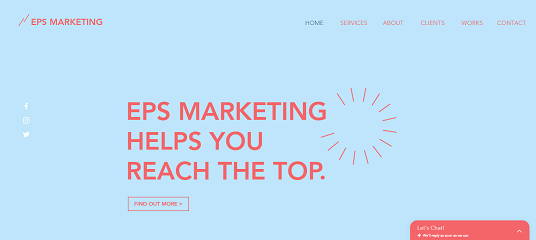 Example 1: Marketing Agency website
This splendid template drives you to find out more about merchandis and services granted. It also has awesome design that offers a flexible arrangement.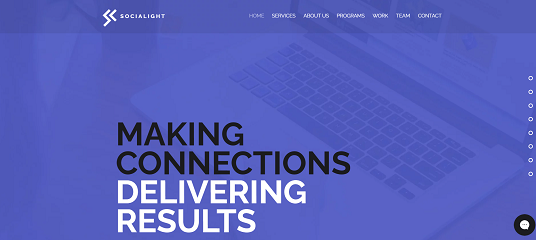 Example 2: Marketing Agency website
Template motivates you to know more about merchandise and services offered. It also has an admirable visual design that offers a flexible arrangement.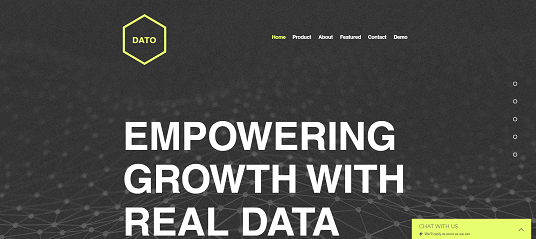 Example 3: Startup Company website
It's a magnificent styling and this template offers only what is important. Plus, CTAs are positioned well, worded perfectly, and contrast with the rest of the page.
Step 4
Fill in your affiliate website
Home page →
This is the first page users see when they come to your website. Here you are to describe what your program is about. Add explanatory videos if you've got any, images, texts and make sure all the information is easy to understand. Also, here you can place a chat button so that users could ask any questions immediately.
About →
About page should contain all the necessary info about your program terms and conditions. Make it structured, easy to understand and attach all the necessary materials here. Also, here you can tell more about your team and it's members.
Contact →
In most cases, Contacts page contains your company email, phone numbers, links to all social media accounts, messengers and an address. This section should be easy to find so that your potential partners won't leave your website too soon.
Library →
Make sure your partners can easily find all the links, banners, videos, photos and other promotional material on your website and obtain all the necessary information at a moment's notice.
Test your mobile performance.

Now it's exceptionally important that your website performes and looks good on mobile devices as more than half of your users will open it with their mobile phones.

Attach your logo.

If you still haven't got one, create it using a logo generator, for instance, Tailor Brands.

Connect your domain.

If you haven't obtained it while using the site builder, you definitely need to buy it now. Use GoDaddy to begin with.

Dig into the functionality

All sliders, pop-ups, call-to-action or social media buttons are obliged to work in a proper manner, otherwise, visitors will leave your website in a rush.

Announce your site launch on social media.

Twist the online visitors into real clients. Attach a link to your website to your social media accounts in order that your subscribers could see it.

Done! 🏆

Congratulations! You're a site owner. Now share the link to your website with friends and clients and begin collecting the reviews – it will aid you to obtain more clients. And don't stop developing your content and performance to achieve even greater success.