Instagram is a place where millions of absolutely different people share tons of images every day. It's not surprising that marketers paid attention to Social Media. To promote Instagram photos on your website you should use special widgets. We present you the most flexible one –
InstaShow
.
Instagram… a social leader We tried to make so that anyone can share his cool Instagram photos or promote a brand through the Internet. What does this tool look like? Plugin, gallery We kept dreaming of the most responsive widget We thought we'd never see And then, one day We got in!
Social Media Activity on Daily Basis
Social media is a daily activity for millions of people around the world. No matter how old you are, there is a high probability of having at least one of diverse networking services. Facebook, Twitter, Instagram and more – they all have become the center of attraction even for different communities. You are able to find a community of any type and form depending on your own interests. The boom of Social services awoke business interest of the entire enterprises.
Indeed, the promotion in social media is an effective, proven and extensive way to find your target audience. That's why it is worth to embed Instagram or other platforms' content to your website.
Therefore, promotion, advertisement and the marketing itself have got a new form. That means an increase in special tools for social media.
Instagram Plugin Is A Key to Synergy
Social media and website are must-have for any Internet activity. Today the first source is used inseparably with the second one. For example, you have both of them and use efforts for promoting and increasing the traffic. The development of one source doesn't often depend on another. But what if you try to connect webpage with
Instagram to achieve the synergy effect
? Combine this 2 elements and you will get a chance to use your Instagram in an effective way. We've created the easily customizable gallery widget for everyone who wants to draw attention to Instagram images, to open a lot more in popup or just have a unique gallery on a website. It will suit anyone.
InstaShow Is The Most Qualitative Instagram Widget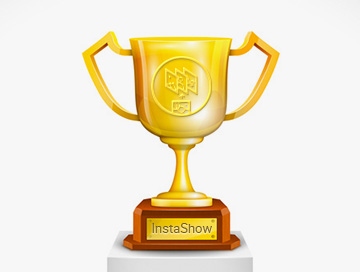 We pay attention to Instagram as one of the most popular social services among the Internet. Tons of profiles, dozens of photos and the aspiration for new followers can be the reason of transforming Instagram into a new approach of promoting any brand. The great amount of free and premium Instagram widgets speaks for itself. Some of them are quite minimalistic and have only few features. Others give a large specter of opportunities to grow the number of followers and pat attention to an Instagram account. As a result, we decided to create
an ultimate easy approach for sharing Instagram feed on any webpage
. InstaShow became this new tool.
It is an all-new eye-catching and jaw-dropping gallery for drawing attention to your Instagram photos.
We achieved simplicity of its use and highly customizable opportunities to present the most flexible
WordPress Instagram Feed
.
Pros, Which You Won't Be Able to Resist
In case of not being unfounded here are some of its incontestable benefits.
Extraordinary choice of multiple sources
Amazing additional filters
Super-sized bunch of size and color settings
Breath-taking pop-up effects
OMG fluent pack of 16 languages
Powerful demo
Easy setup
Always-ready support
It's impossible to overrate the role of customization options in any plugin. That's why we tried to add as many opportunities for customization as we can so that you will be able to change whatever you want in your Instagram widget.
50+ adjustable parameters
for freedom achievement. Don't forget to play with all of them! By offering the great number of features and customizable elements, we help you to develop a unique style of the whole website. To form the understanding of all InstaShow advantages we present the detailed description below. Don't be so shy – learn everything you need. No information is confidential.
Unlimited Sources and Limitation Filters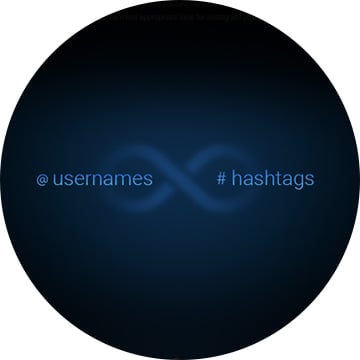 First of all, be free to set any combination of sources for displaying the best there is. Source is one of the most important things for Instagram widgets. If you can't fill your WordPress gallery in full extent then it doesn't make sense in using it. That's why we enhance the usability of our product by expanding source opportunities.
InstaShow doesn't constrain the number of usernames and hashtags. Add the exact number of sources as you want.
Filters will be essential assistants if you want to avoid undesirable content or on the contrary add specified Instagram pics. 2 options for the best content quality:
The first option allows excluding photos from any username or by any hashtag. In case of setting the second option, you are able to add specified photos.
Premium Style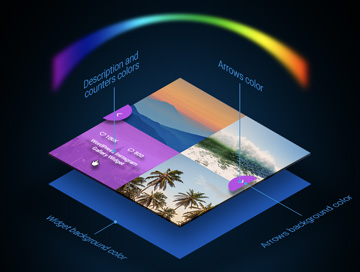 Small, medium, large – we decided to refuse such grades. Set manually the sizes of your widget. Control width, height and gutter between Instagram photos. Click "Responsive" and the widget's width will adjust to any screen automatically. Not only size parameters are customizable. Now even the number of columns and rows can be set. Make experiments with it and you will get the tool which can be different every day. Color your Instagram gallery widget as you wish.
10 color schemes
will let you choose the basis. After that,
you can set colors of 24 UI elements
:
pack of 10 gallery parameters (Background, Description, Arrows and etc.)
bunch of 14 popup parameters (Overlay, Text, Controls and a lot more)
Pay attention to each element and create a unique gallery which will make your audience say "WOW!".
Splendid User Interface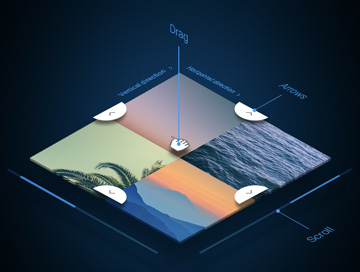 Moreover, there are many UI parameters which you are able to change. Different navigation elements allow you to choose the best way to scroll your gallery:
Choose one of them or make a mix. Horizontal or vertical scrolling are also available. We get used to static images.
Breath live into your widget
by turning on the autorotation! Its speed can be easily modified. So you will get a wonderful slideshow and impress your audience. InstaShow also includes animation-easing settings to avoid picture's twitching while scrolling. Nothing interesting will hide from the eyes of your guests. Everything important will be presented in the best look. In addition, our
Instagram Feed Widget
for WordPress is even a polyglot.
16 main languages for comfortable working in any community.
Marvelous Popup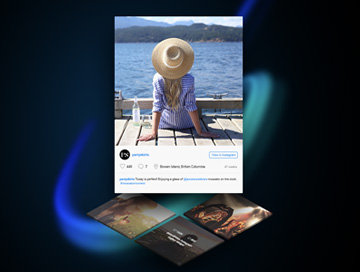 Popup is a very interesting option in InstaShow. Let your visitors know more about each Instagram photo by clicking on it. Choose what type of information should be presented in popup. Likes and comments counter, location, passed time, description – set any of it in your gallery or show everything together at once. Animation settings add pleasant impressions to the viewing process. Speed and easing controls will be useful for selecting the most appropriate viewing process of the Instagram gallery.
By using InstaShow, be sure that nothing interesting will hide from the eyes of your guests.
Powerful Demo
Yeah, we know that words are looking great on the screen. Everything sounds good concerning our product, isn't it? But we think that before buying something anyone can try an item.
Our team wants to be one more step closer to our customers
that's why Online Code Generator (or simply Demo as we call it) is ready to show the full power and all potential of the gallery widget right on your computer!

Just visit InstaShow's webpage and be free to test it by yourself as long as you can.
In working day, in sleepless night, No image will escape your sight. Let those who search for pictures' light Beware the power, InstaShow's might!
Seriously, InstaShow Demo is the full packed version of our product. Each feature presented in Demo is available in the premium license. Nothing more, nothing less.
Easy Setup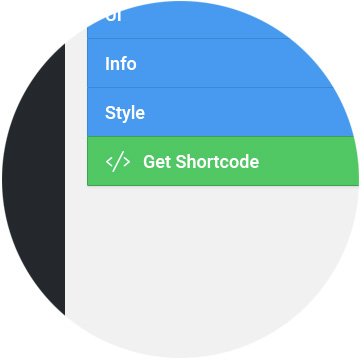 Coding, coding, coding – it might be great to know the code. You open the console panel and understand that this language is your friend…hey, wait! What if someone doesn't know coding at all? Relax and don't be afraid of this scary set of letters! Our Instagram widget for website is a lot easier to setup.
Just choose the desired options and get the code of your own gallery. Few seconds and the new tool will be successfully installed on the WordPress website!
Always-ready Support
We are always ready to back you up! No matter how difficult your question is. Write us and we will think about the best way to solve all your issues. Moreover, our team will be pleased to get any kind of information concerning plugins and web-development from you. Have some ideas how to improve our products – let us know and we will think about their implementation. Get in touch with us through
Elfsight Support Center
and ask any question about InstaShow. Don't forget to subscribe us on
Twitter
and
Facebook
for more interesting staff about WordPress. Also, learn more about our products and get in touch with the latest news in our freshly designed blog.
To The Best Instagram Widget And Beyond!
Social media is one of the most complex and diverse marketing channels. It has a great potential according to the constant growth of its community. Moreover, Instagram refers to the must-have option for more and more people. We have spent a lot of time developing an easy in use, high-quality and extremely useful WordPress widget for the stunning look of your Instagram images. And now we think InstaShow could be easily considered as
the best Instagram feed for WordPress
. We are looking forward to getting your opinion and review. Let us know what you think about InstaShow by leaving a comment or rating the product on Envato page.
Unleash the power of the mighty Instagram widget and check out what it is capable of!