Instagram has moved deeper into ecommerce by introducing a shopping feature. Now, you can promote products by featuring them on photos. Below, you'll find out what an Instagram Shop is, which benefits it can bring to business and how to
embed Instagram
as a shoppable feed and start selling products on Instagram.
What is an Instagram Shop?
Instagram Shopping is a feature that allows people to search for products not leaving their favorite app. Business profile with integrated shopping feature offers the same functionality as a common Instagram store.
Posts with shopping tags have the following information:
name
images
description
price
link to view a product on a website
related products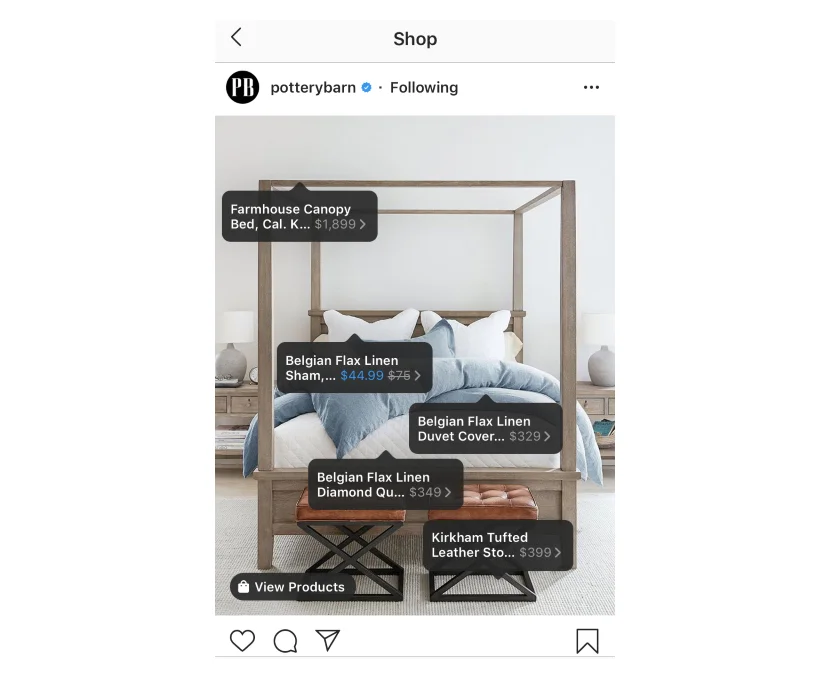 The items can also be sold through the Shop button and Stories.
Selling products on Instagram is an amazing way to boost business. If you still hesitate whether to carry out this feature or not, below, you'll find 4 perks of Instagram Shopping for your business.
What are the advantages of Shopping feature on Instagram?
There are several really astonishing benefits of implementing an Instagram shopping feature in a business account.
Selling products on Instagram is free. No matter what results you get, you will not lose money.
According to Elfsight inner data, traffic on the website increases rapidly, sometimes by up to 100%, because access to it becomes easy. Visitors to your Instagram account get the direct link to the page with the needed product and eagerly clink on it.
Many companies experience an increase in revenue by 30% and more attributable to Shopping on Instagram. This is because people don't have to spend time on a guessing game and directly get information they came for on your business profile. Also, products appear on a special Shopping Explore tab, which is visited by people with a high purchase intent.
Instagram Shopping tags allow to promote products directly to the targeted audience. Thanks to the Instagram algorithms, you are able to connect to people who are really interested in a product and are more likely to purchase.
It forms a neat Shoppable Feed on any website, blog or online shop when added with the help of a user-friendly Instagram Feed Widget. This way, this tool becomes even more functional, draws more engagement and raises conversion.
After you've decided that shopping feature deserves being applied, follow our step-by-step guide to add it.
How to Start an Instagram Shop in 5 easy steps
In general, to launch a Shopping on Instagram you need three main things:
A website or a Facebook standalone catalogue
A Facebook business account
An Instagram business account with enabled shopping feature
As Instagram Shop pulls information from a Facebook business account, that's why you should have profiles in both social networks.
You will have to do the following things:
Create business Instagram profile.
Link Instagram account with the Facebook business page.
Link a store on the website with a Facebook page or create a standalone Facebook catalog.
Create a Facebook Shop and presented products in it.
Link a Shopify website with an Instagram account.
To understand everything properly, read our guide in more detail. Now, some preparation work.
Step 1. Get Acquainted with all the Requirements
First, Instagram Shopping feature is available not in all the countries worldwide. Check whether Instagram product tagging is supported in your country. But don't worry if you can't find your homeland in the list. You can personally ask for an Instagram store by addressing their support team. Explain that you really need it for effective trading as you spend too much money on product ads.
After that, make sure you sell physical goods (not services) and nothing illegal (weapons, alcohol, drugs or adult products). The full list of items forbidden to be sold on Instagram can be found in their commerce policies.
Step 2. Form the Basis for your Instagram Store
Depending on where you sell goods, create a product catalog.
✔ A standalone Facebook shop
You can manually upload information about items to a Facebook business page. It's also possible to take orders and payments there. Sounds great and easy, but you'll miss many advantages of common ecommerce websites.
Secondly, creating a Facebook shop isn't recommended if you already have a website for the store. The reason is very simple: you'll have to manage two sources of orders and money at a time.
✔ A Facebook page synchronized with an ecommerce website
Smoothly sync an ecommerce website you have with Facebook – and no need to manually create a product catalog. It will appear automatically.
It's easy to sync a Shopify or a BigCommerce website with Facebook – simply read their manuals about it or find the needed settings on the dashboard.
If you don't use any eCommerce platform provider, choose this option in the listing when filling a form.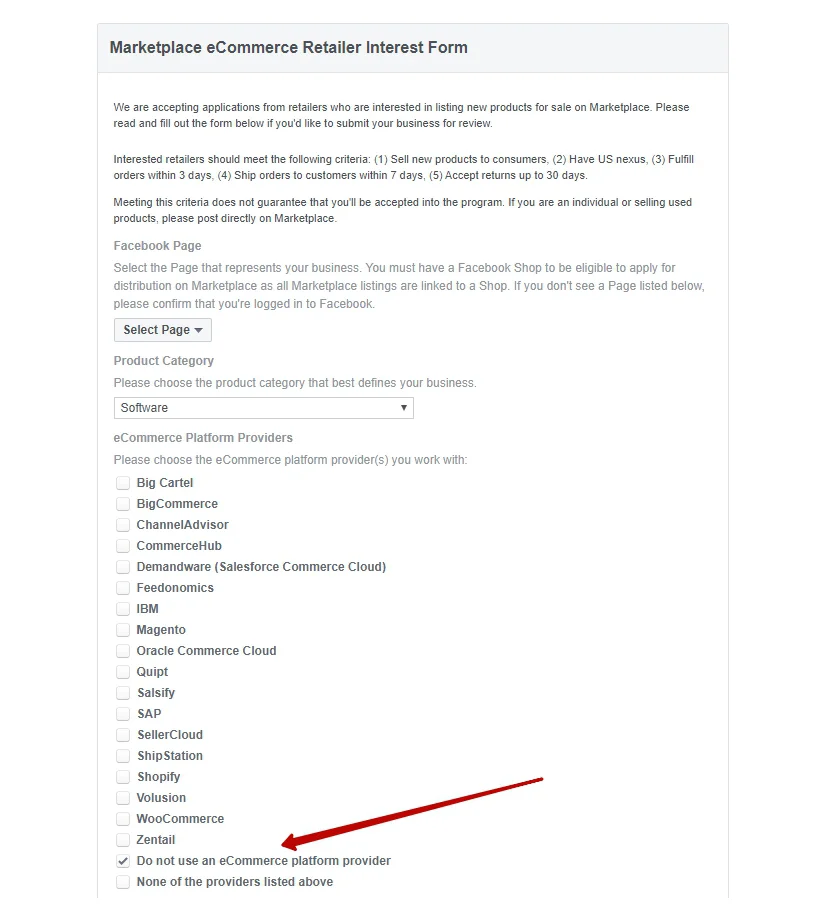 Update Instagram
When you've created a catalog of products, switch to Instagram – make sure you use the latest version of the app. You should see white shopping bag icons in the bottom left corners on shopping posts.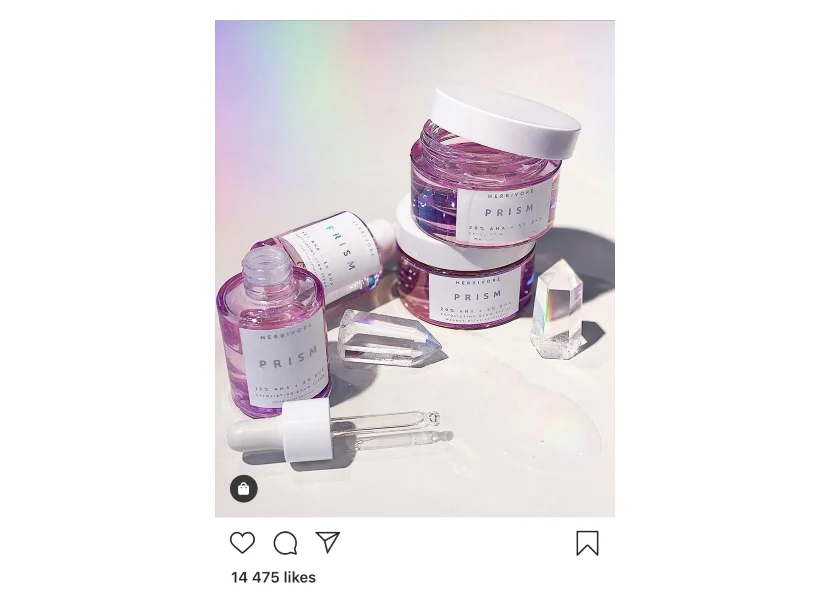 If you can't see those icons, update the app.
Then, convert your current Instagram account to a business profile or create a business account. With it, you'll have access to business instruments provided by Instagram, such as Action Buttons, Instagram Insights, and Instagram shopping ads. Move to Account settings and choose Switch to Business Account.
You can read about Instagram Business Profile analytics and features in greater detail in our article.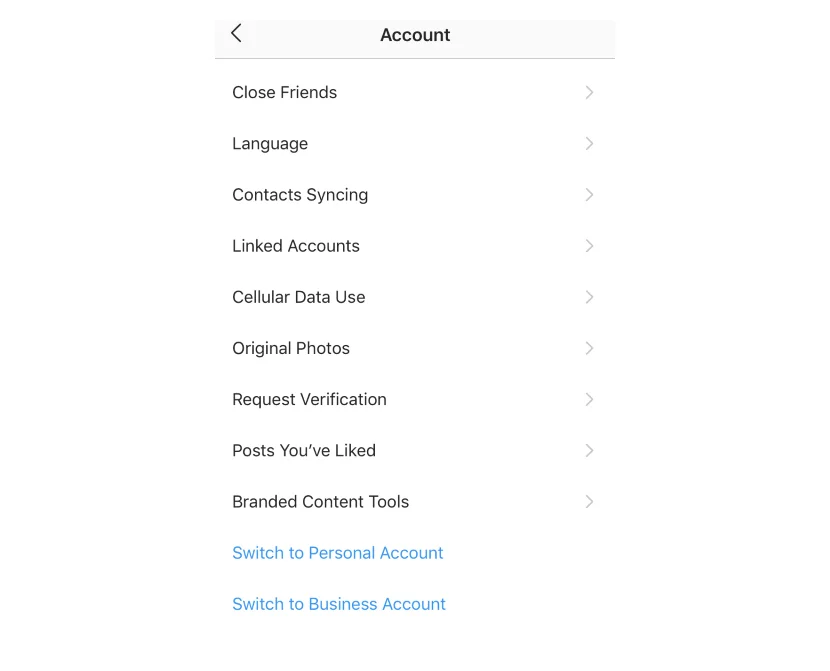 Link Instagram business profile to a Facebook business page.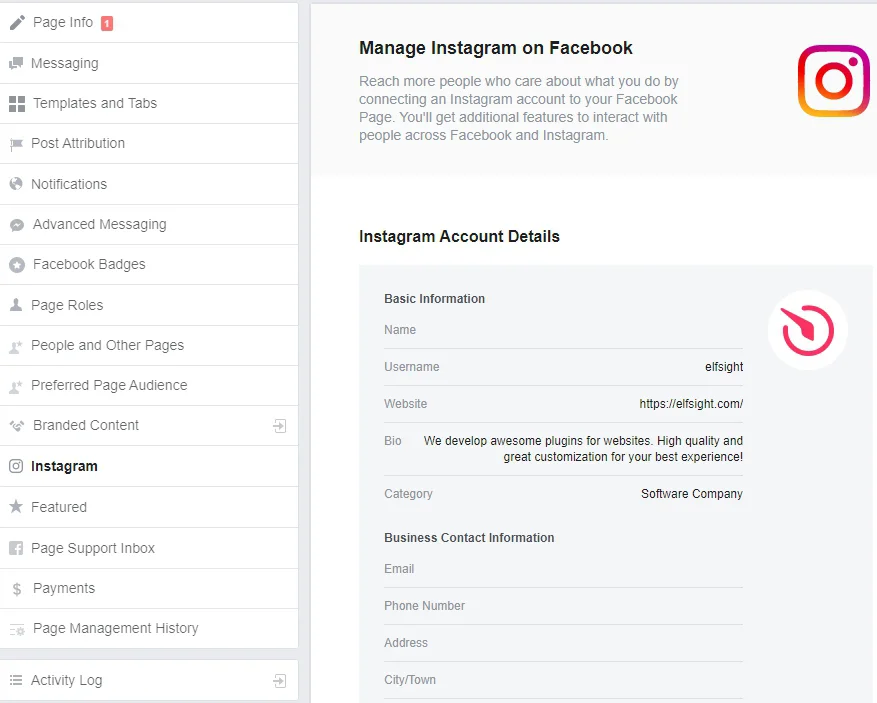 This is needed because Instagram pulls product information from Facebook Shops.
Step 3: Add Product Catalog to Facebook and Instagram Shop
Once you've done everything mentioned above, add a product catalog to Facebook. If you have a website built on some popular eCommerce platform provider (such as Wix, Woocommerce or Shopify), go to the dashboard of provider and connect website with your Facebook account.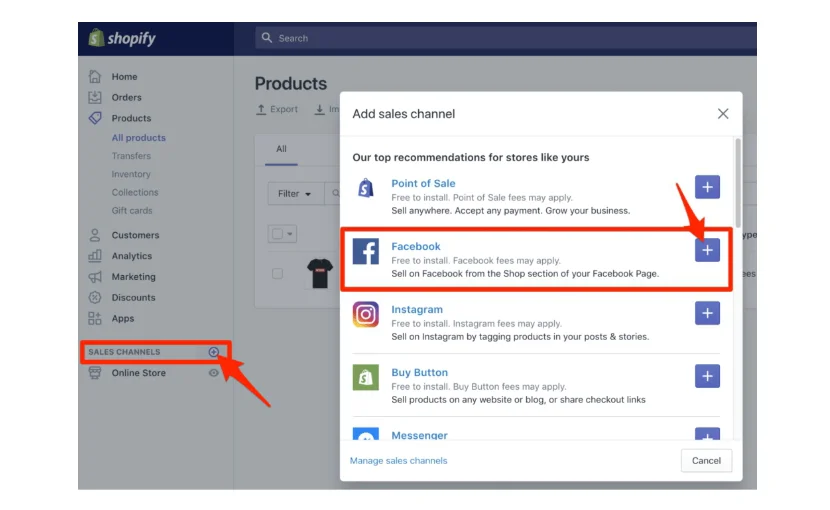 Step 4: Wait to Get Approved for Instagram shopping
After you've linked Instagram profile with a Facebook shop, Instagram will review the account before giving you a permission to start selling.
Hold on. It will take a few days or longer. Some people using shopping tags claim they were waiting for the launch of their Instagram Store for nearly a month.
Once Instagram checks everything and your account is approved, you'll see this notification:

Congratulations! Instagram shopping feature is active.
Step 5: Start Selling products on Instagram
Click Get Started on the notification. Go to the Business Settings and click on Shopping. Connect Facebook Shop to your Instagram account.
Finally, all your products are on Instagram, Facebook and website! Put shopping tags on Instagram Posts and Stories the same way that you tag people:

A shopping bag icon will appear in the picture.
To enable a Shop tab on a business profile, write at least one Instagram post with a featured product.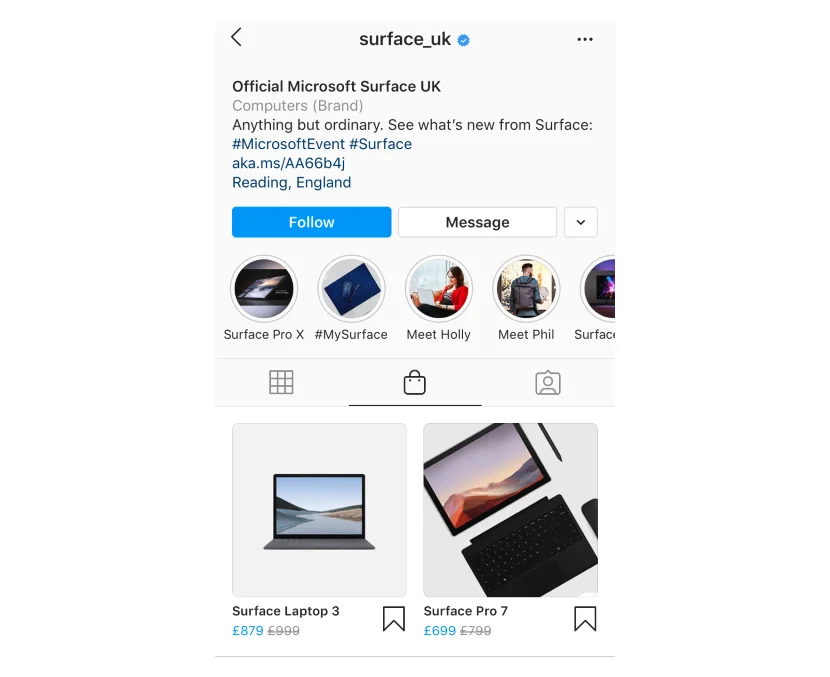 You are allowed to tag not more than 5 items on one photo and 20 items on several photos. Moreover, you can even tag products in posts that you've written before.
It's also possible to tag goods in Stories. For this, merely use a Product sticker.
You now can easily promote shoppable posts and stories via Instagram ads. Also, they are fostered organically through the Shop tab.
Summary
In conclusion, getting approved for Instagram Shopping is a long and painful process, but it's worth it. The benefits you gain are amazing, especially when you sell visually attractive goods.
Have you ever tried to set up an Instagram Store? Share your experience. If not, how do you think will it be beneficial for your business? Write your thoughts in the comments below.