Customers like to rely on feedback from others to make informed decisions about where to spend their money. The Better Business Bureau (BBB) is one of the most trusted sources of reviews for businesses. In this blog post, we'll delve into the benefits of BBB rating, the embed process on different website platforms, and where to strategically place it to optimize its impact for free.
What Are BBB Reviews? Why Embed Them on Your Website?
BBB reviews are customer feedback and ratings collected by the Better Business Bureau, an organization that helps consumers make informed decisions about businesses. These responses provide valuable insights into the customer experience and can significantly influence purchasing decisions.
Embedding them on your website can help build trust with potential customers. It shows that your business has a good reputation and is committed to providing excellent customer service. It also allows customers to see what others are saying about your business, which can help them make informed decisions.
Add BBB Reviews on Your Website for Free
Elfsight's All-in-One Reviews widget allows you to easily add BBB Reviews to your website for free. This widget offers a seamless integration process and a user-friendly interface, making it accessible to businesses of all sizes and technical expertise levels. Following a few simple steps, you can showcase BBB Reviews and leverage their impact on your website's performance without any expertise in writing HTML code.
Try it and give creating the flawless widget a shot using the live configurator below!
How to Embed BBB Reviews Widget on Websites
To seamlessly add BBB rating to your website, the All-in-One Reviews plugin from Elfsight is an excellent choice. Elfsight provides a customizable and user-friendly plugin that allows you to effortlessly display BBB reviews on your website—here are the step-by-step tutorials on how to do it:
Step 1: Launch the All-in-One Reviews plugin's builder
To begin, you can use the provided live demo or log in to the admin dashboard to access the configurator for the All-in-One Reviews widget.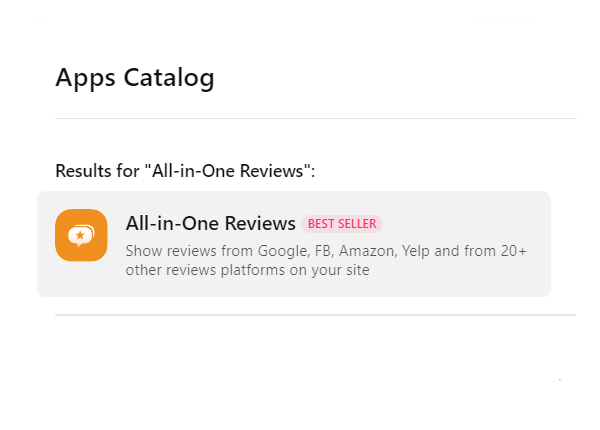 Step 2: Find the perfect template
Choose from a diverse range of pre-designed templates that cater to various businesses. Each template offers a unique solution that matches your brand's image and personality.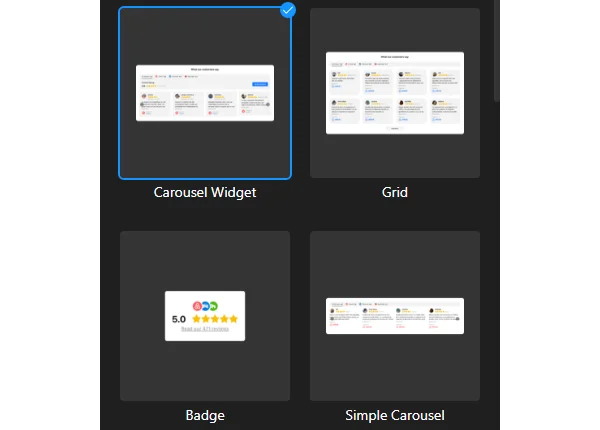 Step 3: Select BBB as the source for rating
It is essential to select the BBB platform as the source for the reviews you wish to display on your website page. Browse through the available options in the listing or type the name to speed up the search.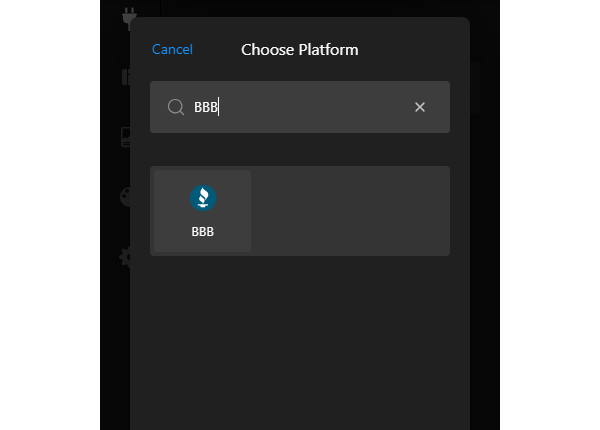 Step 4: Add the source link
Copy and paste the link from the BBB website to sync your reviews page with the plugin. Note that the plugin only supports .com links.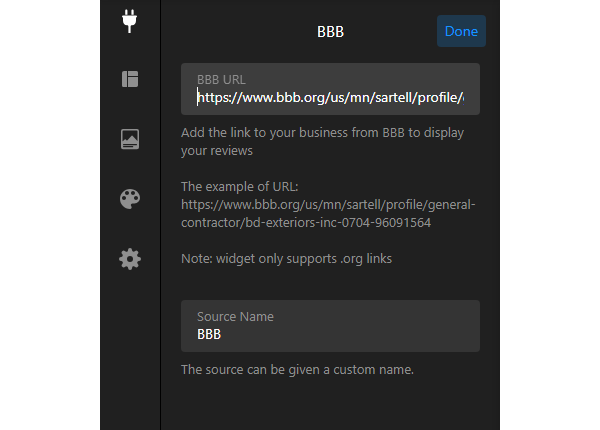 Step 5: Set up filtering and sorting features
Determine the content you want to share with your website audience by including or excluding specific BBB reviews. Choose whether to display a rating, the number of responses, and the desired order.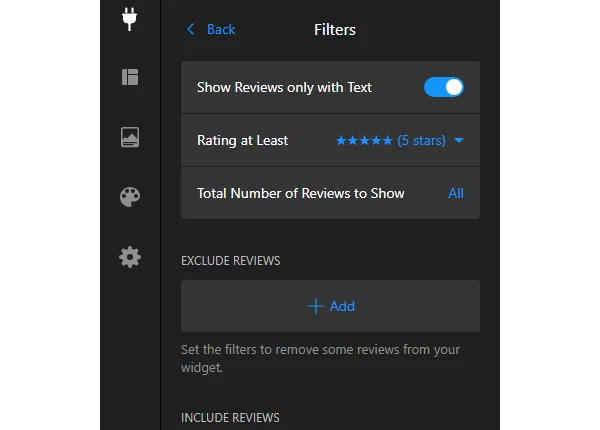 Step 6: Choose the layout and placement of the plugin
Enhance brand visibility by selecting a suitable layout, width, header, and title. Ensure that the plugin is visible without overpowering the surrounding website content.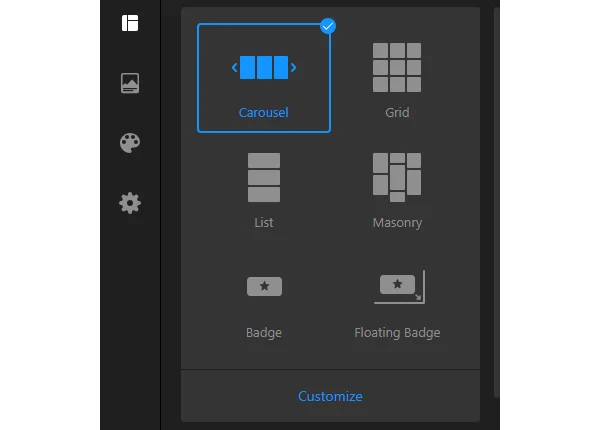 Step 7: Customize the appearance
Personalize your review feed to match your website's branding and visual elements. Adjust the review style card, color scheme, fonts, rating format, and other custom elements.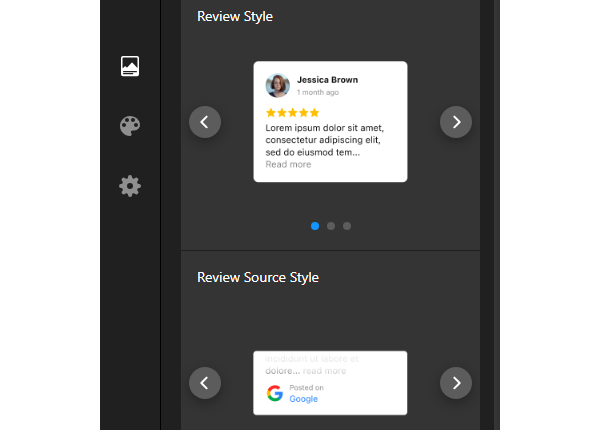 Step 8: Generate a personalized installation HTML code
After customizing your widget without the need for HTML coding, click on the "Publish" button to generate a unique embed code specifically tailored to your BBB reviews page.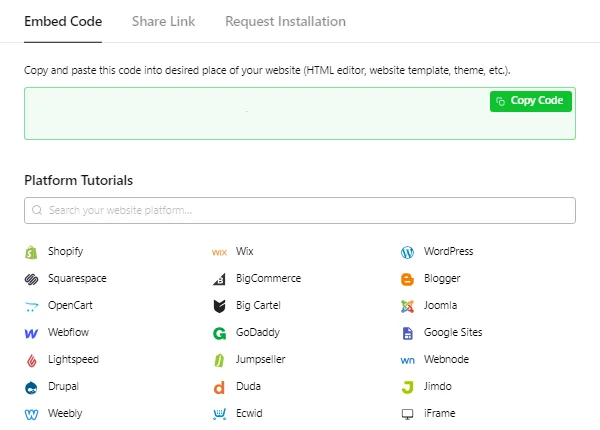 Step 9: Embed the BBB Reviews widget on your website
Copy the generated embed code and effortlessly insert it into the desired section of your website page.
Following these steps, you can seamlessly create the All-in-One Reviews widget from Elfsight and showcase BBB feedback on your website, enhancing credibility and building trust with your audience. Feel free to check out some BBB widget guides dedicated to the specific platforms:
Can I embed a BBB Reviews plugin on the WordPress website?
Yes, absolutely. You can effortlessly embed the BBB Reviews plugin onto your WordPress website. Simply follow our detailed instructions to customize the widget according to your preferred visual style and incorporate it using the generated HTML code snippet.
Make the widget your own by customizing it to match your visual preferences flawlessly.
After confirming your changes by clicking on the "Publish" button, you'll receive a one-of-a-kind HTML code snippet carefully designed for the BBB Reviews plugin.
Access your WordPress admin dashboard.
Find and select the page you want to modify.
Seamlessly insert the code snippet into the Custom HTML block within the desired content area.
To make your modifications live, hit the publish or update button.
Congratulations! Now you know how to add the BBB Reviews plugin to your WordPress website.
Can I add a BBB Reviews widget to Squarespace website?
Yes. Add the Elfsight BBB Reviews plugin to your Squarespace website with ease using our simple instructions. Follow the steps below:
Personalize and fine-tune the BBB plugin to match the distinctive visual style of your website.
After obtaining the unique HTML code for the BBB reviews, sign in to your Squarespace account and select the relevant website.
Within the editor, find the settings menu and incorporate a "Code" block.
Insert the HTML code snippet for your BBB Reviews widget into the open popup window.
Remember to save your modifications, make any necessary adjustments, and publish your web page.
Excellent work! You now possess the skills to effortlessly embed the HTML code-free BBB Reviews widget onto your Squarespace website.
Can I embed BBB Reviews on the Wix website?
Yes, you can easily add the BBB Reviews widget to your Wix website. Follow the step-by-step guide to insert the automatically generated HTML code snippet:
Customize the BBB plugin to fit your brand's style and preferences with ease.
Generate the HTML code for installation and create a duplicate.
Open your Wix admin dashboard and select your website.
Click the "Edit" button to access the editor, then add the plugin to your desired page section using the Plus (+) symbol.
In the "Embed" section, choose "HTML iframe" and adjust the dimensions and placement as needed.
Select "Enter Code" and paste the BBB Reviews plugin HTML code.
Save your changes and publish your updated website.
Fantastic! You are now equipped to add the HTML code-free BBB Reviews widget to your Wix website.
Can I add BBB Reviews to the Webflow website?
Yes, you can. It's simple to add the BBB Reviews plugin to your Webflow website. Here is the instruction:
Create the BBB feed with the Elfsight widget and copy the HTML code snippet for installation.
Log in to your Webflow admin dashboard and open the editor by clicking on "Edit Website."
Add the "Embed" element to your preferred section and select "Edit Custom HTML."
Paste the HTML code for the BBB Reviews plugin and save your modifications to update your website.
That's all it takes! You now have the knowledge to seamlessly embed the HTML code-free BBB Reviews widget onto your Webflow website.
Can I embed BBB Reviews on the Shopify website?
Yes, make use of the BBB Reviews plugin to add it to your Shopify website. Here's a tutorial to guide you through the process:
Take advantage of the Elfsight widget to generate your BBB Reviews effortlessly without the need for HTML coding.
Create a duplicate of the installation HTML code snippet for future use.
Log in to the admin dashboard of your Shopify account.
Go to the "Online Store" section in the sidebar navigation and choose the "Themes" option.
Select the theme you wish to modify and click on "Customize" to access the code editing feature.
Locate the "Add section" menu, opt for "Custom Content," then click "Add."
Choose the "Custom HTML" block and paste the HTML code snippet.
Save the changes you made, and you're all set!
Following these instructions will successfully add the HTML code-free BBB Reviews widget to your Shopify website.
Where to Embed BBB Reviews on Website
Display BBB reviews in a strategic location—it's the start for influencing purchasing decisions, showcasing your commitment to excellent customer service, and enhancing your website's overall credibility. With that being said, here are several places on your website where you can embed BBB plugin:
1. Homepage
Your website's homepage acts as the "face" of your online presence, making it an ideal spot to showcase BBB reviews and improve your rating. Displaying them prominently on your most visited page can instantly grab visitors' attention and establish trust. According to a study by Spiegel Research Center, if you embed reviews prominently on the homepage, then you can increase conversion rates by a staggering 270%.
| | |
| --- | --- |
| Pros | Cons |
| Credibility boost. Positive customer responses and the BBB accreditation add trust and credibility with potential customers. | Negative rating. If a business has negative BBB reviews, displaying them upfront on the homepage may deter potential customers. |
| Transparency. The plugin provides authenticity by allowing visitors to access customer reviews and ratings, enabling them to make informed decisions. | Limited audience. Some users may not be familiar with BBB and may not understand the significance of the widget, potentially overlooking customer reviews. |
| Enhanced reputation. It can raise the company's reputation and encourage others to engage with its products or services. | |
2. Product or Service Pages
Another strategic location to embed reviews is on product or service pages. Significantly influence the decision-making process while the potential customers explore the products/services in the offerings. Positive reviews' rating can validate the quality and value of your offerings, convincing visitors to proceed with a purchase. Address doubts and build confidence in your brand.
| | |
| --- | --- |
| Pros | Cons |
| Product-specific credibility. By showcasing BBB ratings and reviews directly on the product page, potential customers can see the reputation and credibility of that specific product. It helps build trust in the quality and reliability of the product. | Limited visibility. Placing the BBB plugin only on product pages might mean that visitors who do not reach those specific pages may miss out on seeing the reviews. |
| Informed purchase decisions. The presence of BBB responses on product pages helps customers make more informed purchasing decisions by providing them with additional information and feedback from previous customers. | Potential distractions. Displaying the reviews widget on product pages might drive attention away from the key product information, potentially overwhelming customers. |
| Increased conversion rates. Positive reviews displayed on product pages can boost convincing power and lead to a high conversion rate. | Potential clutter. Depending on the design and layout of the website, adding a reviews widget to product pages could result in a cluttered appearance if not done thoughtfully. |
| Differentiation. If your products have better BBB ratings in the niche, placing the widget on product pages highlights this advantage and helps differentiate your offerings. | |
3. Testimonials Page
Creating a dedicated testimonials page can be an effective way to showcase BBB reviews alongside other customer feedback. This page can act as a centralized hub for visitors seeking reassurance and validation from existing customers.
| | |
| --- | --- |
| Pros | Cons |
| Transparency. By featuring BBB reviews separately, businesses show a commitment to transparency and allow customers to access unbiased feedback about their products or services. | Less visibility. Placing reviews on the testimonials page means that visitors may have to navigate through the website to see these reviews. It can make them less likely to notice and rely on the positive feedback from the BBB. |
| Validation. BBB ratings and reviews can serve as a form of validation for potential customers, assuring the business is reliable and trustworthy. | Limited exposure. By not displaying BBB reviews on the homepage and product page, potential customers may miss out on the positive feedback and not fully trust the company if they do not encounter this information during their initial interaction with the website. |
| Organized feedback. Consolidating BBB rating on the testimonials page keeps them centralized, making it easier for customers to access and review feedback. | Lost context. BBB reviews may have specific criteria or standards that might not be explicitly mentioned on the testimonials page. By isolating these reviews, visitors may miss the full context, potentially impacting their interpretation. |
| Differentiation. Displaying reviews on a separate page distinguishes them from other customer testimonials, providing visitors with specific information related to the company's overall BBB rating and accreditation. | |
4. About Us Page
The "About Us" page provides an excellent opportunity to showcase reviews as they contribute to your brand's story and reputation. Placing reviews on this page reinforces your commitment to transparency and demonstrates your dedication to providing outstanding products or services.
| | |
| --- | --- |
| Pros | Cons |
| Trust and credibility. Featuring BBB reviews on the "About Us" page demonstrates the company's commitment to transparency and highlights its positive reputation. | Missed opportunity for conversions. Visitors who primarily base their decisions on customer reviews may not see the BBB reviews if they do not specifically visit the "About Us" website page. Potentially, it might result in missed opportunities to convert them into customers. |
| Comprehensive information. The "About Us" page is typically where visitors look for detailed information about the company. Including BBB reviews provides a comprehensive view of the company's track record and customer experiences, which can help visitors make informed decisions. | Limited focus. While BBB reviews provide valuable information, focusing solely on the "About Us" page might overshadow other aspects of the company's story: its mission, values, team, or unique selling points. It could impact the overall narrative presented on the page. |
| Third-party validation. BBB ratings act as third-party validation of the company's reliability and customer service. Displaying the plugin on the "About Us" page emphasizes the company's commitment to meeting customer expectations and resolving issues. | |
5. Contact Page
Including BBB Reviews on your contact page reinforces the credibility of your business and builds confidence in your customer service. Visitors considering reaching out to your business will be reassured by the positive experiences added by other customers.
| | |
| --- | --- |
| Pros | Cons |
| Credibility and trust. By featuring the BBB rating widget on the contact page, it adds the credibility and trustworthiness of the company. It shows that the business values customer feedback and is transparent about its reputation. | Overemphasis on support. While the contact page is meant for customer interaction, displaying BBB reviews exclusively on this page might create an impression that the company relies heavily on customer support, potentially overshadowing other positive aspects of the business. |
| Relevance and context. Placing BBB reviews on the contact page provides visitors with relevant feedback at a point where they may have questions or concerns about the company. It offers reassurance and context to potential customers reaching out for inquiries or support. | Missed opportunity for initial trust-building. Visitors who make decisions based on reviews might not see them if they do not navigate to the contact page. It could result in missed opportunities to establish trust earlier in the customer journey. |
| Conversion opportunity. Visitors who actively seek the contact page often have a higher intent to engage with the company. Displaying BBB reviews on this page presents an opportunity to influence their decision positively, potentially converting leads into customers. | |
Ultimately, the decision to post a BBB reviews widget on a website pages should be based on the business's specific circumstances and priorities. It's important to weigh the potential benefits against the possible drawbacks and consider how having a widget aligns with the overall marketing and branding strategy.
Benefits of All-in-One Reviews Widget on Website
| | |
| --- | --- |
| Establish Trust and Credibility | Display BBB reviews on your website to establish trust and credibility with visitors. BBB is a widely recognized and respected organization dedicated to ensuring ethical business practices. Having the BBB logo and feedback prominently shown on your website page can communicate to customers that your business is reputable, reliable, and trustworthy. |
| Provide Social Proof | BBB reviews act as social proof, assuring potential customers about your products or services quality. Make sure that they have been vetted and positively reviewed by previous customers. People are more likely to trust the opinions and experiences of others, making BBB responses a powerful tool for influencing purchasing decisions. |
| Boost Customer Confidence | Customer confidence is crucial, especially in competitive industries. Positive BBB reviews on your website page can instill confidence in your brand. It displays that others have had excellent experiences with your business, increasing the likelihood that they will choose your products or services. |
| Drive Conversions | By incorporating the BBB plugin into your website, you can drive conversions. Numerous studies have shown if you decide to display customer reviews, they can significantly impact buying behavior. Consumers tend to trust online feedback as much as personal recommendations. With the All-in-One Reviews widget, you can harness this trust and turn website visitors into paying customers. |
| Improve SEO and Search Engine Rankings | BBB reviews can benefit your website's search engine optimization (SEO). When you embed the All-in-One Reviews widget, it enables search engines to crawl and index relevant review content. It most likely can improve your search engine rankings, driving more organic traffic to your website page. |
| Enhance User Engagement | BBB ratings are not only informative but also engage your website visitors. It adds and fosters a sense of community, helping to establish a positive and active online presence. |
| Stand Out from Competitors | It's essential to find ways to differentiate your business from competitors. Incorporating BBB reviews through the All-in-One Reviews widget gives you a competitive edge. Positive rating and the BBB logo prominently added on your website page can set you apart, demonstrating to potential customers that your business is trustworthy and reputable. |
| Build a Positive Online Reputation | Your online reputation matters and the BBB plugin contributes significantly to building a positive one. If you add the BBB rating to your website, you can gather positive feedback in one place, making it easily accessible to potential customers. This consolidation of positive testimonials helps shape a positive perception of your brand. |
| Address Customer Concerns | BBB reviews often contain valuable feedback from customers: positive and constructive comments. If you embed the rating, you can address common concerns or objections potential customers may have—and do it directly on your website page. This transparency and willingness to acknowledge customer feedback contribute to building trust and showcasing your commitment to customer satisfaction. |
| Leverage Cross-Platform Reviews | The All-in-One Reviews widget is not limited to displaying BBB reviews alone. It allows you to aggregate reviews from various platforms: Google, Facebook, Yelp, Tripadvisor, and more. By consolidating responses from multiple sources, you present a comprehensive overview of customer feedback, further solidifying your business's reputation and credibility. |
Don't miss out on the opportunity to unlock the power of BBB reviews. Start using the All-in-One Reviews widget from Elfsight today and watch your website thrive with increased trust, conversions, and customer loyalty.
FAQ
Is the BBB Reviews plugin free?
Yes. The BBB Reviews plugin can be used for free and without any limits on the functionality. We believe in providing our users with top-notch products that help them achieve their website goals without breaking the bank. But if you would like to access more perks, you can upgrade to a different plan: Basic, Pro, Premium, or Enterprise.
Do I need to know how to code to add the BBB Reviews widget to my website page?
No, you don't need to have any coding skills to add the BBB Reviews widget to your website page. Elfsight provides an easy-to-use installation guide that helps you install the rating widget in just a few minutes—copy the installation code snippet and paste it into your website.
Conclusion
Adding BBB Reviews using the All-in-One Reviews widget from Elfsight can help you unlock the power of social proof and enhance the website's credibility. Showcase BBB Reviews on key pages, customize the widget's appearance, and leverage the numerous features. Follow the steps outlined in this guide to optimize the impact of feedback and drive conversions.
For more information about the embed process of the BBB Reviews plugin and in-depth tutorials, check out these resources:
Witness the benefits of enhanced trust, credibility, and customer engagement!