In search for a simple and attractive way to share your Pinterest Feed with website visitors? Learn about a free no-code solution to display your feed with pin collections on any site. Add the Elfsight Pinterest Feed widget to your pages in 15 minutes.
Quick Start with Pinterest Feed Widget
If you are proud of your Pinterest content and want to share it on your website gaining loyalty and involvement, there is a nice way to do that quickly. Just add the Pinterest Feed widget by Elfsight, a free no-code solution for websites built on any CMS. The widget is designed to suit websites' design specifications and layouts.
You can easily create and embed pins and boards into any site without any coding skills. You just need to make simple adjustments and see your changes in the demo online. Use this demo to form your custom Pinterest Feed for websites:
Make your Pinterest Feed online
Select one of our templates for an easy start.
Adjust the widget's settings to fit your taste and site design.
Move on by getting the free HTML code snippet with your feed details.
Embed this HTML snippet into your site to display your pins.
That's all! The widget is now ready to show your feed's best pins to the customers.
Describing Pinterest Feed Widget
So, what is so good about using the Pinterest Feed as a widget on website pages? Let's analyze some of the feed wiget's advantages for your business, site and customers.
Attract more users
When you present your content on the site, you invite more people to see and follow your profile. Attract people with your boards and pins gaining loyalty points and popularity.
Follow and share options
With Elfsight, you can adjust the way you arrange the visual content. Choose the type of grid for your boards, pin collections and profile. Enable or disable elements like buttons, account details and titles.
Layout and design
Depending on your design preferences and available space opportunities, you can select out of several customizable templates. Within the template, you are able to make changes, so that the color scheme and style of elements would better match with your branding.
FAQ on Embedding Feed into Websites
When your Pinterest widget is ready, it is vital to understand what's next. In this FAQ section we will show that adding the feed to any website is easy, by just embedding a generated HTML snippet into any platform. Below, you will find tutorials on adding your no-code Pinterest Feed to some popular website builders.
Can I embed Pinterest Feed into WordPress platform's HTML?
You can easily embed your Pinterest content into WordPress platform. These straightforward steps within your WordPress dashboard will enable you to embed the plugin's HTML snippet:
In the admin panel, navigate to the "Appearance" section and select "Themes."
Locate the specific theme you want to customize, and click on the three dots associated with that theme. From the dropdown menu that appears, choose "Edit."
Now, head over to the "Pages" tab and select the specific page where you want to embed the Pinterest plugin.
Once you've made your choice, look to the right side of the editor and click on the "Templates" option.
Inside the editor, pinpoint the precise location where you want the Pinterest Feed to be displayed.
To proceed, click on the "Add Block" option within the editor.
Scroll through the list of available blocks and find "Custom HTML." A pop-up window will appear when you select it.
In this pop-up window, paste the code for your Pinterest plugin.
After pasting the code, save your changes to complete the integration of the Pinterest plugin.
Great! After making these steps, you can find the free no-code Pinterest plugin working on your WordPress website pages. Thus, you can attract more customers and visualize the key aspects of your business.
Can I add Pinterest Feed to Squarespace platform's HTML?
Certainly. The free Pinterest plugin from Elfsight is designed to match any Squarespace website. Just follow these simple tutorials to embed the HTML code of your Pinterest Feed into your website pages:
Sign in to your Squarespace account. Once you've logged in, select the site where you intend to use the plugin.
Navigate to the "Website" section, which you can find in the left-side menu.
Choose the specific page where you wish to integrate the Pinterest Feed plugin. Click on the Gear icon linked to that page.
Move on to the "Advanced" tab. In this section, paste the HTML code that includes your feed elements.
After pasting the code, click on "Save" to implement the changes.
Wonderful! You have successfully integrated the no-code Pinterest Feed plugin into your website pages to share your business's important images with the customers.
Can I embed Pinterest Feed into WIX platform's HTML?
Sure. The no-code Pinterest plugin by Elfsight is totally compatible with WIX websites. We have prepared these brief instructions on embedding the Pinterest Feed into your website pages' HTML to simplify the process for you:
Start by logging into your Wix account and selecting the site where you want to integrate the plugin with your feed. Once on the site, click on "Edit Site" to proceed.
Next, locate the "Plus" icon and navigate to the "Embed" section. Within this section, choose "Embed a Widget" from the "Custom Embeds" tab.
Now, click on "Enter Code," where you can insert your HTML snippet. Afterward, click "Update" to continue.
To ensure the proper placement, simply drag the feed plugin to your desired location. Adjust its size by stretching it until scroll bars are no longer visible, and all the necessary information fits within the block.
Transitioning to the mobile editor is straightforward; just click on the "Mobile" icon. In the mobile editor, adjust the inquiry form's size as needed. Finally, don't forget to click "Publish" to make your changes live.
Congratulations! The free Pinterest Feed plugin will now start working on your website pages sharing attractive visual collections with your visitors and customers.
Can I add Pinterest Feed to Webflow platform's HTML?
Absolutely. The Pinterest plugin functions perfectly on any Webflow website' HTML. When you finish your feed, just follow these steps to embed it into the website:
Begin by logging in to your Webflow admin panel and select the specific site where you wish to integrate the feed.
Next, initiate the process by clicking on the "Add New" button. Then, from the left-hand menu, drag and drop the "Custom HTML" block onto the website page where you want to add the Pinterest Feed.
Now, paste your installation code into the "Custom HTML" block editor that appears. Afterward, click "Save" to proceed.
To configure your settings, navigate to the right-hand menu. Make any necessary adjustments, and once you're satisfied with the customization, click "Publish".
Finally, confirm your changes by selecting "Publish to Selected Pages".
Good job! The plugin will now show your pin galleries and collections promoting your brand among the customers.
Can I embed Pinterest Feed into Shopify platform's HTML?
Yes. You can simply embed our Pinterest app into any Shopify website page' HTML, by adding the special HTML code to your pages. Here are the steps to embed the Pinterest Feed into a desired place on your Shopify website:
Start by logging in to your Shopify admin panel. Navigate to "Sales Channels" and select "Online Store".
Now, click the "Customize" button to begin the customization process.
Upon entering the visual editor, you'll notice that the home page is opened by default. To select a different one, locate it in the dropdown list at the top of the page.
To add the plugin, proceed to the next step. Click on "Add Section".
From the available options, choose "Custom Liquid".
Inside the "Custom Liquid" field, paste the installation code. Additionally, you can customize the color scheme and adjust top/bottom paddings if necessary. Once you've made your desired changes, be sure to save them.
Very well! Your Shopify website is now enhanced with a nice gallery of pins to present your brand's most attractive aspects for every visitor.
If you didn't find your CMS platform on the list, don't worry. You will find many more guides for various platforms at the Help Center. You can also write to us, in order to solve your problems with creating and integrating the plugin.
Outcomes for Businesses
In this section we will focus on reasons to add the no-code Pinterest Feed to your website pages. By doing so, you will enhance your brand's popularity and website's appearance, thus resulting in better business performance. Therefore, let's consider the benefits of using the plugin with more attention.
Benefits for businesses
First of all, you are the one to feel the benefits from adding Pinterest content to your website pages. This way you can easily make your site prettier. Let's see some advantages that Elfsight's customers receive.
| | |
| --- | --- |
| Increased Brand Visibility | The Pinterest widget allows businesses to showcase their content on their website page, expanding their brand's visibility to a wider audience. Elfsight's templates allow you to focus on your brand's profile and add "Follow" CTA buttons for better promotion of your business. |
| Improved Engagement | By featuring visually appealing pins and boards, businesses can engage their visitors more effectively, increasing the time spent on their site. This way you can concentrate on the advantages of your business activity, presenting your best sides to the customers. |
| Enhanced Social Proof | Displaying user-generated content from Pinterest, such as customer reviews and images, can build trust and credibility for the business. Visual content can erase questions and hesitations concerning products. Persuade your customers that you are the best option, by showcasing top-quality images of your activity. |
| Traffic Boost | Integrating Pinterest content can drive traffic from your website pages to your Pinterest profile, potentially increasing followers and website conversions. As a result, you can get more sales using different sources when you promote your products and services. |
| Content Diversification | Adding a Pinterest widget diversifies the content on your website pages, making it more interesting and dynamic, which can attract a broader audience. People generally prefer attractive and clear images over longreads, so the no-code Pinterest Feed by Elfsight is a neat way to diversify your content on website pages. |
Benefits for websites
In addition, your website becomes a better place with this Pinterest app on it. It will get a chance to be something more than an e-store providing this cross-platform opportunity for visitors.
| | |
| --- | --- |
| Fresh and Dynamic Content | The application ensures that your website always has up-to-date content, as it automatically pulls in new posts. Your site turns into an interactive gallery. |
| Enhanced User Experience | Pinterest content can make your website more visually appealing and engaging, enhancing the overall user experience. You can emphasize the image of your products, by providing pictures of it. Also, you can show events organized by your company to showcase its vividness on the site. |
| Cross-Promotion | Integrating Pinterest content into website pages can encourage visitors to explore your profile, creating a cross-promotional opportunity for your brand. |
Benefits for customers
Last but not least, your customers will get a better experience when visiting your site. People like visual content, and our dynamic and colorful plugin with your feed will work as an extra ability to attract and maintain attention.
| | |
| --- | --- |
| Visual Inspiration | Customers can find visual inspiration, ideas, and product recommendations from the curated Pinterest content right on the website page. By uploading your certificates, you increase trust and loyalty to your business. By providing event photo reports, you demonstrate how active your company is in its development. When you put images of your products and services, you can be more clear about your offers. |
| Easy Access | Visitors can access your Pinterest content without leaving your website, providing a seamless browsing experience. You save their time, offering to scroll the content right on the webpage. The customers are more likely to get interested than in case, when they need to go to another site or switch to application mode. |
| User-Generated Reviews | Customers can view user-generated reviews, images, and testimonials from Pinterest, helping them make informed purchase decisions. Present your content in a neat and appropriate way on the relevant webpages. As a result, people will not need to hesitate and consider for too long. |
| Engagement and Sharing | Customers can engage with and share their favorite pins directly from your site, increasing their involvement with your brand. People love to use different media platforms. For someone your Pinterest can be a more attractive way of interaction with your business than visiting a website page. Add the Pinterest content to attract some of the customers there. |
| Discover New Products | The Pinterest widget may introduce customers to new products or services they might not have encountered otherwise, enhancing their shopping experience. Nice pictures can easily catch attention. When you put the feed in a reasonable place on your site, you can advertise an interesting product, yet being non-intrusive. |
View Examples
With Elfsight, you can really build a plugin of your dream. meaning that it will be a perfect feed integrated into your site. We have elaborated several templates that will help you share your Pinterest pins and boards in a pretty way, harmoniously blending the content into your website's style. Let's see some examples of what you can do with the application to help you create your own Pinterest gallery on the website page.
Pinterest profile
To expand the reach of your visual content, consider integrating your Pinterest account into your website using the Pinterest Feed by Elfsight. The widget seamlessly displays pins and boards from your profile, featuring a clickable account name and an authentic image. Moreover, it includes a "Follow" button to facilitate easy subscription and boost your follower count.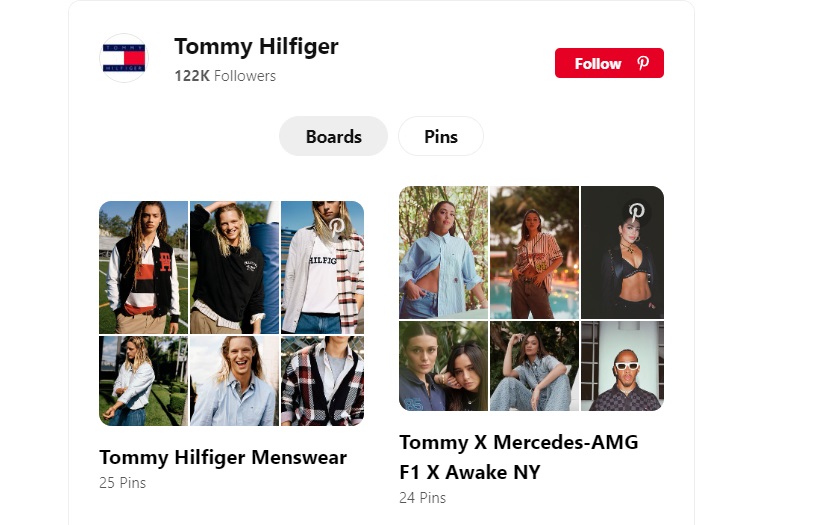 Boards gallery
Another handy feature of the widget is the ability to add boards to your feed via URLs, transforming them into a stunning themed gallery. These boards showcase preview images and expand to reveal all pins with a single click. The feed widget's title effectively conveys the essence of each collection, and its increased width allows for an attractive one-row display of all the boards.
Pins gallery
Here's an illustration of how you can beautifully arrange a selection of pins in a well-designed grid on your website using the Pinterest Feed. Each pin is presented with additional information, including the author, text, Pinterest icon, and a Share icon offering multiple sharing options upon hover. Clicking on any pin opens it on Pinterest in a new browser tab.
Widget on the side panel
Thanks to its responsive width and height settings, the widget can be transformed into a sleek, moderate-size sidebar. It elegantly showcases pins on websites without displaying text or excessive details, presenting only the images adorned with Pinterest icons. The header's "Follow" button is seamlessly integrated and styled in black to harmonize with your site's color concept, enhancing its overall visual appeal.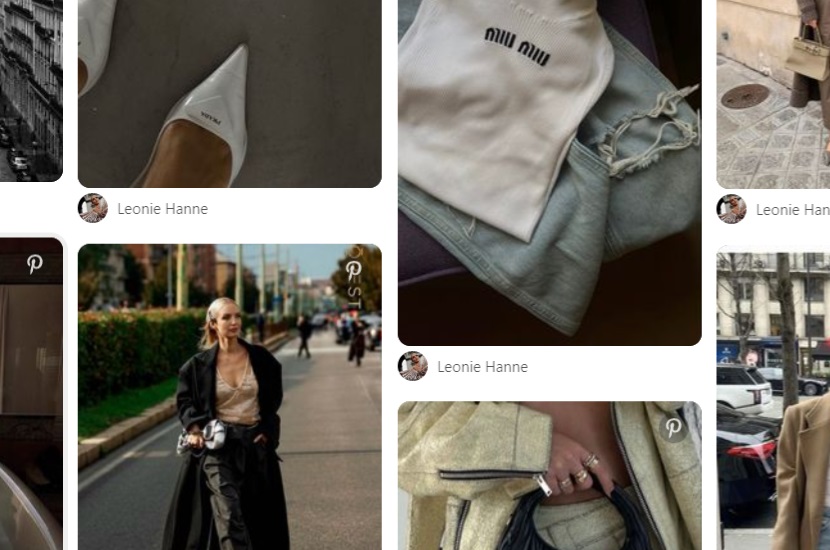 Wide widget
Elevate your presentation by substantially increasing the widget's size, turning it into the dominant focal point of the visible area. In this example, all pins from the account are thoughtfully arranged in a clean and vibrant gallery, leaving a lasting impression on viewers and encouraging them to linger on your site.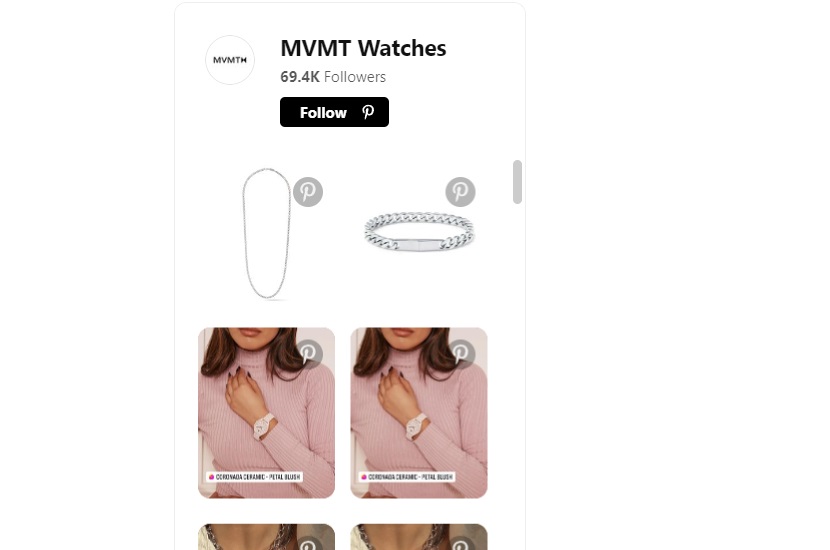 Portfolio board
Explore how you can effectively showcase your project portfolio using the Pinterest Feed. Organize your works into themed boards, each dedicated to a specific project. The board previews provide a quick glimpse into the content of each board, creating a clean and structured appearance. In this scenario, the widget's header is intentionally turned off to maintain a clutter-free and organized presentation of your portfolio.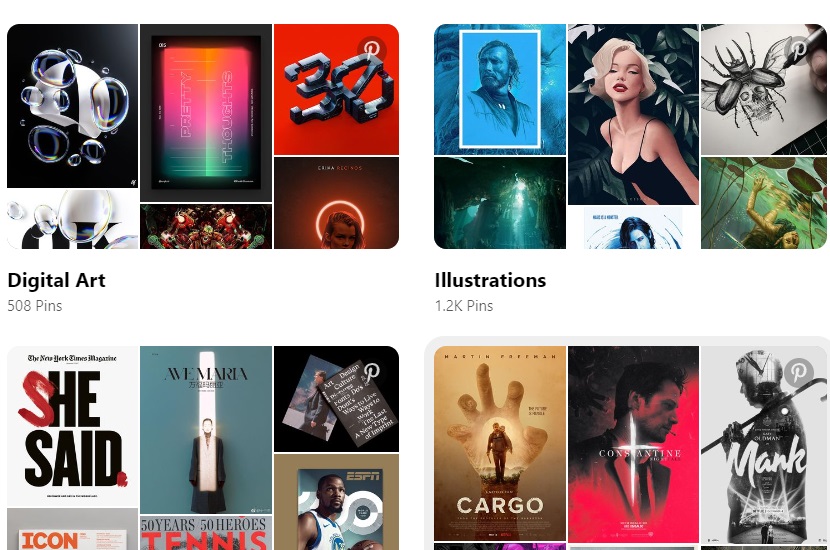 As can be seen, you can build your feed focusing on separate pins or thematic collections. You can either put an accent on your brand's profile or showcase visual content as the main dish. The result depends only on your creativity and the business goals.
Answering Common Questions
Yes. You can create and add the Pinterest Feed for free. All the templates and adjustments are available for any Elfsight user. For more opportunities and an enhanced experience, you can find out about other tariff plans in the Pricing section.
How do I get my custom plugin?
You can get the HTML code of your free Pinterest Feed upon creating your project in the demo and signing up. Also, you can create an account first and then receive the code after making the feed in your dashboard.
How to use the feed on my website best?
You can decorate your site with separate pins or build stylish collections. The focus can be made either on your profile promotion or on extended visual experience.
FAQ Can I customize my feed?
Yes. You can do that in quite a lot of aspects:
Change layout, by selecting the most suitable template
Adjust the size of your custom project on your site
Choose a color scheme to match your brand's style
Enable or disable elements to display within the app's block
Pull pins or boards to build unique stylish collections
For more information concerning questions that remain unanswered, you can write to our Help Center. You will find more guides and expertise as well as you can ask our support managers about the Pinterest Feed or other Elfsight products. We are here to help with both technical and common concerns regarding your Elfsight experience.
Summary on Pinterest Feed
In this comprehensive exploration of the Pinterest widget by Elfsight, we have embarked on a journey through its functionality, use cases, creative possibilities, and the advantages it brings to both website owners and their visitors. Throughout this article, we have uncovered the potential of this versatile tool and offered insights into how it can be leveraged to enhance your online presence. Let's recap the key takeaways and extend an invitation to join us in our vibrant community.
Functionality at a glance
Our journey began with an in-depth look at the Pinterest app's functionality. We discovered that it seamlessly integrates Pinterest content into websites, providing a user-friendly and efficient means of sharing the visual inspiration Pinterest offers. From customizable layouts to responsive designs and interactive content, this product offers a range of features that make it a valuable addition to any site.
When to embrace the Pinterest app
We ventured into various scenarios where the Pinterest app shines. Whether you're an e-commerce site looking to showcase products, a creative professional sharing your portfolio, or a blogger curating content, this solution can be your trusted ally. We explored these use cases to illustrate the versatility and adaptability of this tool, showing that it can cater to a wide array of needs.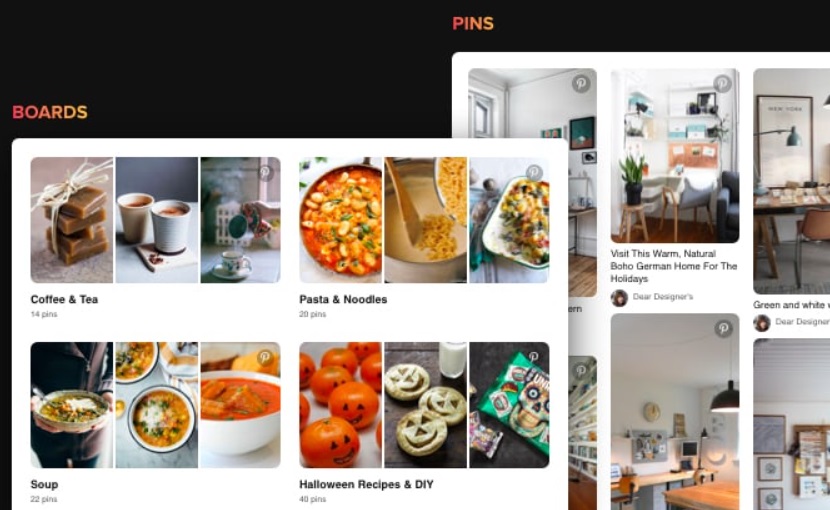 Inspiration through examples
Throughout our journey, we offered real-world examples to ignite your creativity and inspire you to harness the full potential of the Pinterest widget. From fashion blogs to e-commerce stores, event websites to travel blogs, and recipe websites to portfolios, we showcased how this product can elevate your online presence and engage your audience effectively.
Creating and integrating procedures
Understanding the power of the Pinterest widget is one thing, but implementing it is another. We provided a detailed guide on creating and integrating the app, ensuring that even those with limited technical expertise can seamlessly integrate Pinterest content into their websites using any CMS platform. This user-friendly approach empowers website owners to take full advantage of the product's capabilities.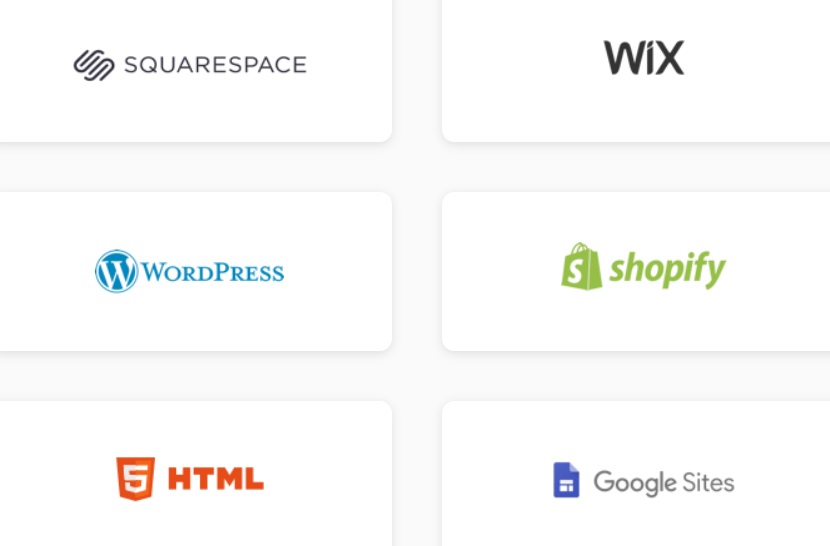 Advantages for website owners and visitors
We emphasized the numerous advantages that the Pinterest widget offers to both website owners and their visitors. Enhanced engagement, increased user interaction, seamless brand integration, mobile responsiveness, automated content updates, and versatile use cases were among the key benefits highlighted. These advantages underscore the app's value in achieving your digital marketing and engagement goals.
Join our Community: a hub for support and collaboration
As we conclude our exploration of the Pinterest widget, we extend a warm invitation to join our thriving community. Our Community is a forum where like-minded individuals, site owners, developers, and users of Elfsight's products gather to discuss, share experiences, and find support and consultations. It's a space where you can connect with fellow enthusiasts, seek guidance, and stay updated on the latest developments in our ecosystem.