Elfsight AI Review Summary – One Review to Convey Them All!
Elfsight AI Review Summary – One Review to Convey Them All!
We've just released a cutting-edge new feature — the AI Summary Card, which gives you an easy way to showcase your product's strongest features in one powerful summary based on all your customers' feedback!
Feature Description
AI Summary Card is a game-changing feature that allows you to showcase the most positive experiences and highlight the real benefits of your business!
How it works: after collecting customer reviews and analyzing them, Elfsight AI composes a short and sweet summary of key insights.
Why do I use it?
Highlight the real benefits of your business that users appreciate most
Convey the emotions of thousands of satisfied customers in one powerful summary
Cover every question that your prospect customers might have
Skip and test AI Review Summary out →
See how to integrate the AI feature into any business's growth strategy in a detailed video guide!
Business Use Cases With Real Examples — How Cool Is That?
1. Featuring your hotel's strong suits based on user-generated reviews 🏠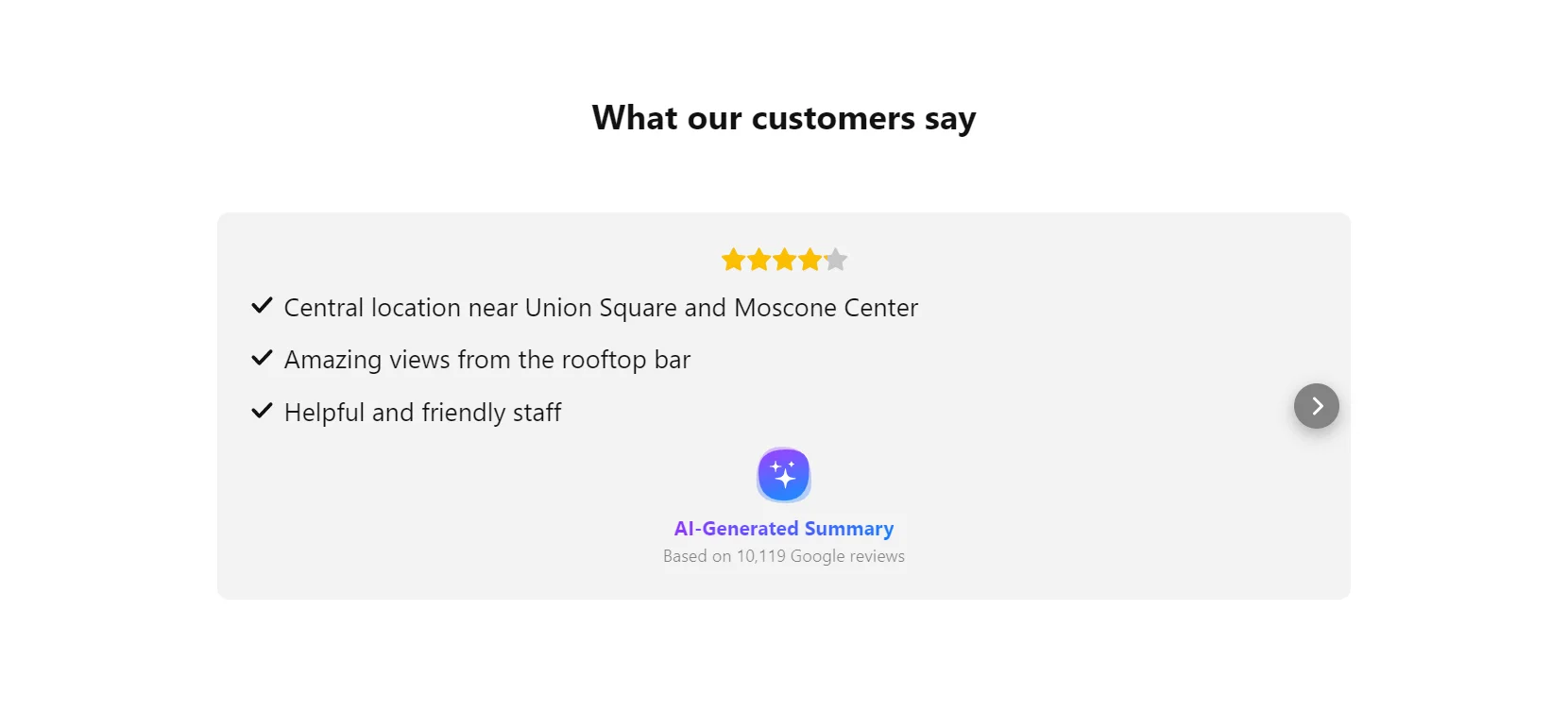 2. Listing the things people love about your restaurant most 🍕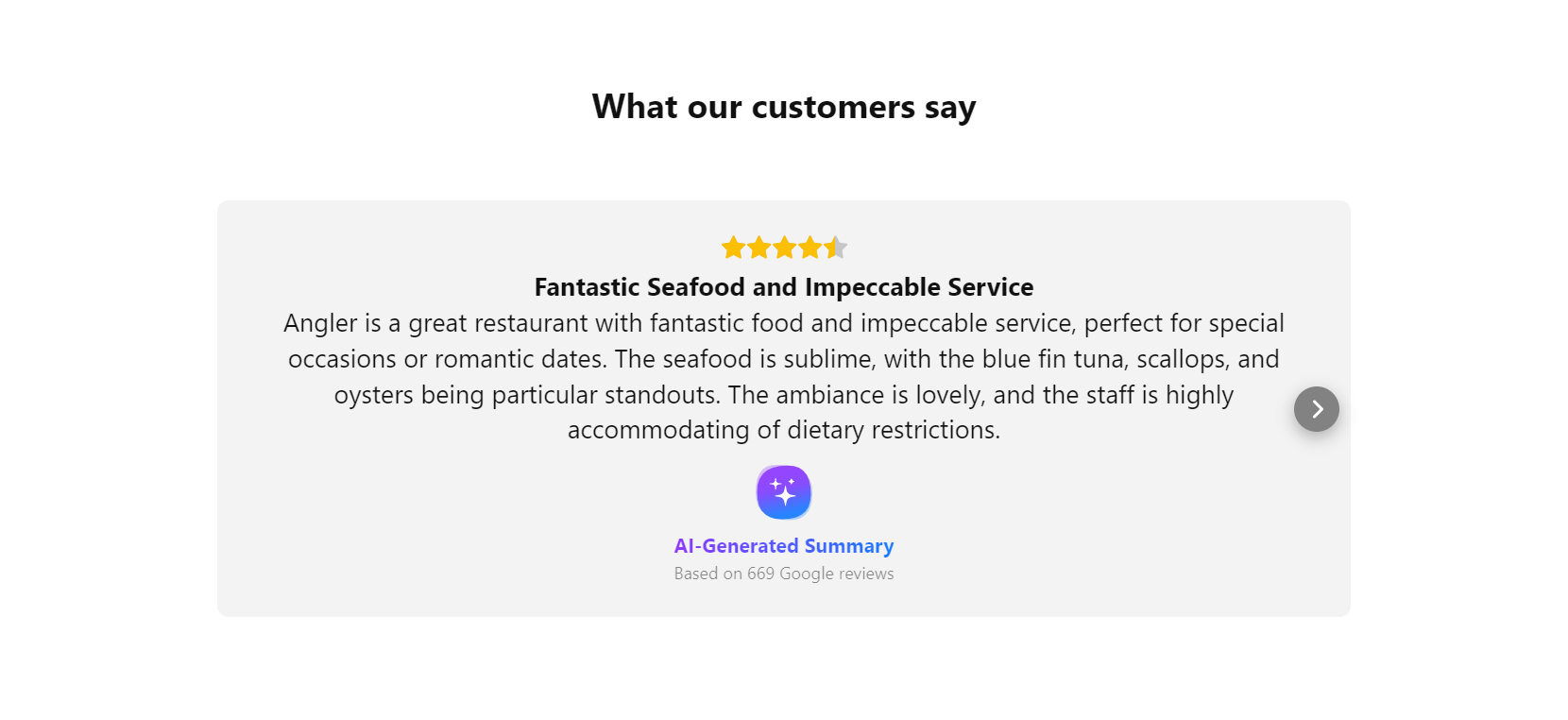 3. Selling a successful user experience, not a service 👍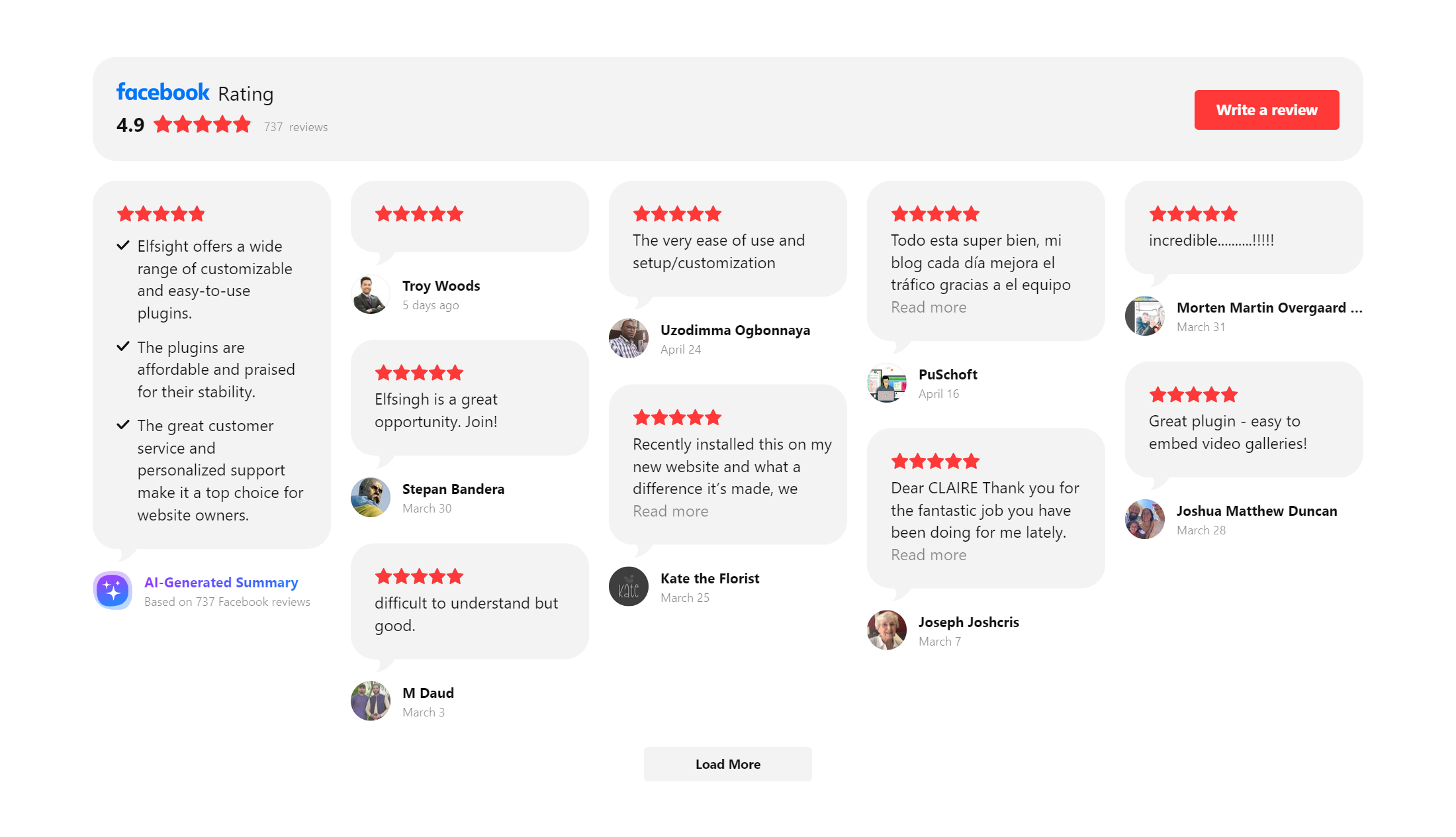 Try AI Summary Review For Your Business Right Here
To generate a summary for your business based on customer reviews, use any available Elfsight Reviews widget (such as Google Reviews, Facebook Reviews, or Tripadvisor Reviews). Enter the source for reviews and simply wait for the magic to happen and your summary will be generated.
We're showcasing the Google Reviews widget in our demo. In case you need to test out another source, feel free to check out our
Reviews Widgets Catalog
.
Over To You: Share your thoughts and expectations of this feature on our Community Forum!