Here's the top list of social media plugins that you just have to install to any website that needs an increase in user engagement, interactivity or sales.
We've tried to collect the best WordPress plugins for social media networks and to make the collection as diverse as possible. We included free and commercial products and embraced different spheres of use and the most popular social networks.
We'll examine the following social plugins in this review:
After you read the plugins review we will give you a table of comparison with the basic characteristics.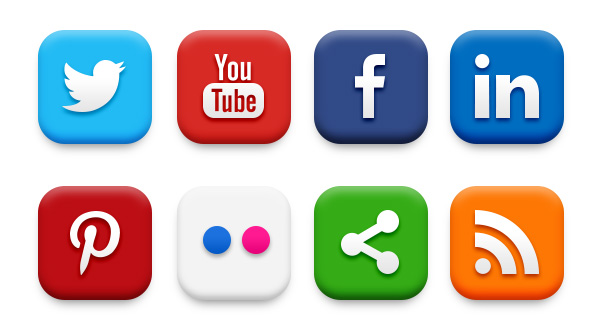 List of the Best Social Plugins for WordPress
And now let's analyze each plugin – its description, characteristics, ratings and downloading link.
InstaShow – Instagram feed for WordPress

Use Instagram content on your website to inform the audience about your company's latest news and events. This plugin lets you display the Instagram feed on your website as a gallery, single image or portfolio.
Brief facts: 27 000 sales and the average rating of 4.93.
Key characteristics:
Over 60 layout setting parameters;
Unlimited number of sources: usernames, hashtags, URLs and locations;
Fully adaptive design;
Etc.
The plugin also has its cloud counterpart
Elfsight Apps
, that can be installed to any CMS system or site constructor. Its main advantages as compared to a regular WordPress plugin are simple installation, speed, low cost. You can get this product for just $2,99 / month and get free trial, too!
Learn more about the plugin
Click to Tweet – a widget to share Twitter content

If you're an active Twitter user and if you've got a news column on your website or content in a format that allows to publish it in this social network, you can try to expand your audience with the help of this widget.
Basic features:
Full-featured analytical module is only available in the premium version;
URL auto-reduction;
Full customization of color, text and other settings;
Etc.
The free version has a reduced functionality, but it is enough to let you appreciate the plugin's efficiency. The Pro version is $4.97 / month.
Learn more about the plugin
Yottie – WordPress YouTube gallery

One of the most popular YouTube plugins that allows to create colorful video galleries or just to display a single video where you need. This plugin also uses the cloud platform at
Elfsight Apps
and can be installed to any website in just 1 minute.
Brief facts: the average rating of 4.93 with 106 reviews at CodeCanyon.
Key features:
100 customizable parameters;
Unlimited number of sources: url, user, channel, video;
Fully adaptive design for any device;
Etc.
If you want to buy this plugin, you'll get a bonus 2 weeks of free usage. The regular price is $2,99 / month .
Learn more about the plugin
Social Share Button for website

One of the best and most popular social share button sets for WordPress sites. If you need to increase your presence in social media, this plugin will allow you to get traffic from 100+ social media.
Over 4 000 active installations on WordPress.
Key characteristics:
Styles and sizes customization;
Links to 100+ social networks;
Completely mobile friendly;
Etc.
To install the widget, you need to register on the
Elfsight Apps
.
Learn more about the plugin
List Builder – Email Address grabber

A multifunctional plugin that allows to increase your blog's efficiency. Share buttons, creating shared content and the main feature of grabbing email lists. Create static forms and dynamic popup banners to to grab users' email addresses to send newsletters.
Average rating of 4.4 with 513 voters.
Basic characteristics:
Simple installation and integration with email platforms;
100% optimization for mobile devices;
Totally customizable templates;
Etc.
The installation is free, and the plugin is available from the WordPress catalog.
Learn more about the plugin
Blog2Social – Social media schedule & Auto-Post

Automatically post, re-post, re-publish, and schedule your websites posts to social networks. This plugin is an excellent tool for the automation of routine tasks, allowing you to focus on more creative and exciting ones. The advantages of using this plugin lie in increasing your social media traffic, due to getting more resources to publish on.
Basic characteristics:
14+ social, business, image and news networks;
Setting posts' parameters;
Multiple accounts support (premium version);
Etc.
You can start with the free version with reduced functionality or buy the premium version straight away. The price varies from $69 to $199 / year.
Learn more about the plugin
Social Media Icons for website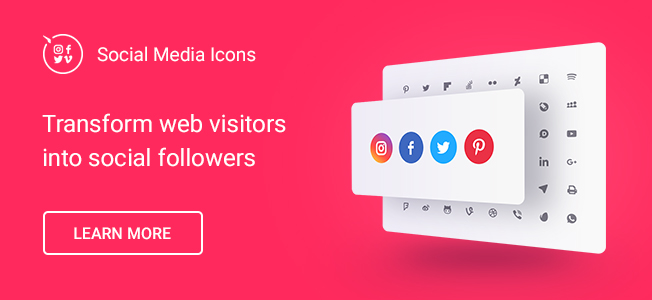 A large collection of quality icons for social media. When you install the plugin you can set the color, size, fonts and the location of icons for your unique use cases.
Key features:
1500+ types of icons;
Full control over the design;
Totally adaptive;
Etc.
Test the time-limited
free trial version of WordPress icons
.
Learn more about the plugin
Plugins Comparison Table
The basic characteristics that matter most when choosing a plugin:
| | | | | | | | |
| --- | --- | --- | --- | --- | --- | --- | --- |
| | InstaShow (Instagram) | Click to Tweet (Twitter) | Yottie (YouTube) | Share Buttons (by Elfsight) | List builder (Email grabber) | Blog2Social (Social Auto-posting) | Social Icons (by Elfsight) |
| Rating | 4.9 | 5 | 4.9 | 4.6 | 4.4 | 4.1 | 4.7 |
| Reviews: | 190 | 3 | 106 | 18 | 513 | 38 | 27 |
| Downloads: | 27 000+ | 3 000+ | 16 000+ | 4 000+ | 100 000+ | 9 000+ | 8 000+ |
| Price: | Free – $2,7 / month | Free – $4.97 / month | Free – $2,7 / month | Free – $1,99 / month | Free | Free – $199 / year | Free – $1,99 / month |
*
The data was collected at WordPress, Elfsight Apps, Codecanyon. The figures are relevant as of March 2017
.
Conclusion
Ever since social media marketing has become an integral part of any website, numerous solutions aimed at expanding your business and inviting new customers have appeared in WordPress catalog. We've made this list hoping that it will help you find the plugin you've been looking for. What WordPress plugin would you call the best? Share your opinion in the comments below. Thank you!